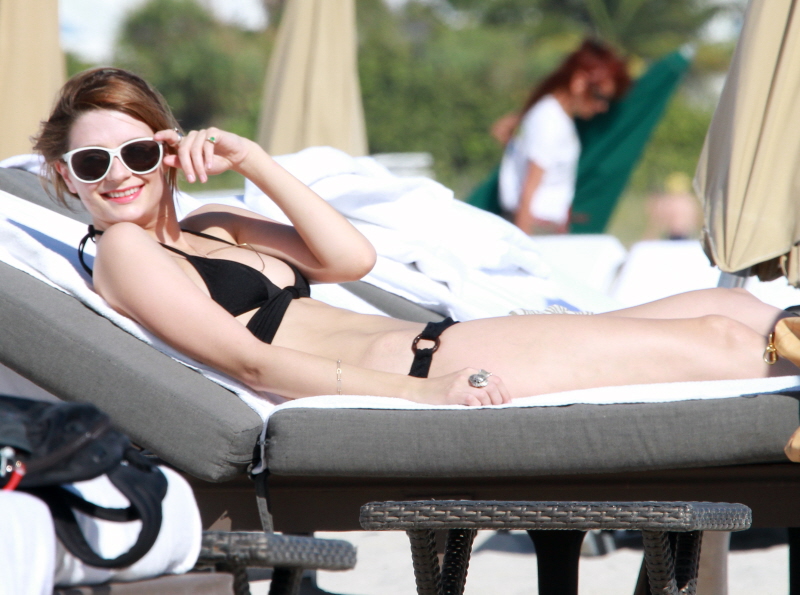 Mischa Barton had a pretty rough 2010. She gained some weight, she struggled to find a celebrity identity, her ex-boyfriend publicly "joked" that she was "one of the fattest people on the planet," she tried to look as crackheaded as Lindsay Lohan, and she barely worked. Mischa's 2011 was mildly better, in my opinion, because I kind of forgot about her. That's a double-edged sword – Mischa was allowed to fade away for a while, seemingly get her act together, lose some weight, regroup, all out of public view. But, she needs to be seen to remind people that she can be hired for any job they've got. Thus, she did a photo shoot with Tyler Shields (where she gnawed raw meat), and she was pap'd at a Target, in what was probably an organized candid photo op.
And now this – Mischa vacationing in Miami with a mystery man. Mischa looks sober, healthy, slender and employable. The dude she's with looks slightly sketchy, but he doesn't reek of Eau d'Ouchebag. He looks sort of like Christina Aguilera's ex-husband, Jordan Bratman, right? That would be a good move for Mischa – hook up with some behind-the-scenes producer-type with money, lay low, be a girlfriend for a year, and then re-emerge with a television project or something. Maybe that's what she's doing.
All of the other sites are going on and on about how Mischa has lost weight – and she has and she looks great. She's still self-conscious about her stomach. You can tell by the way she's covering up with the towel and positioning herself when she knows she's being photographed. Still, I can't hate on her. She needs to work, and I have my doubts that her hustle is any good whatsoever.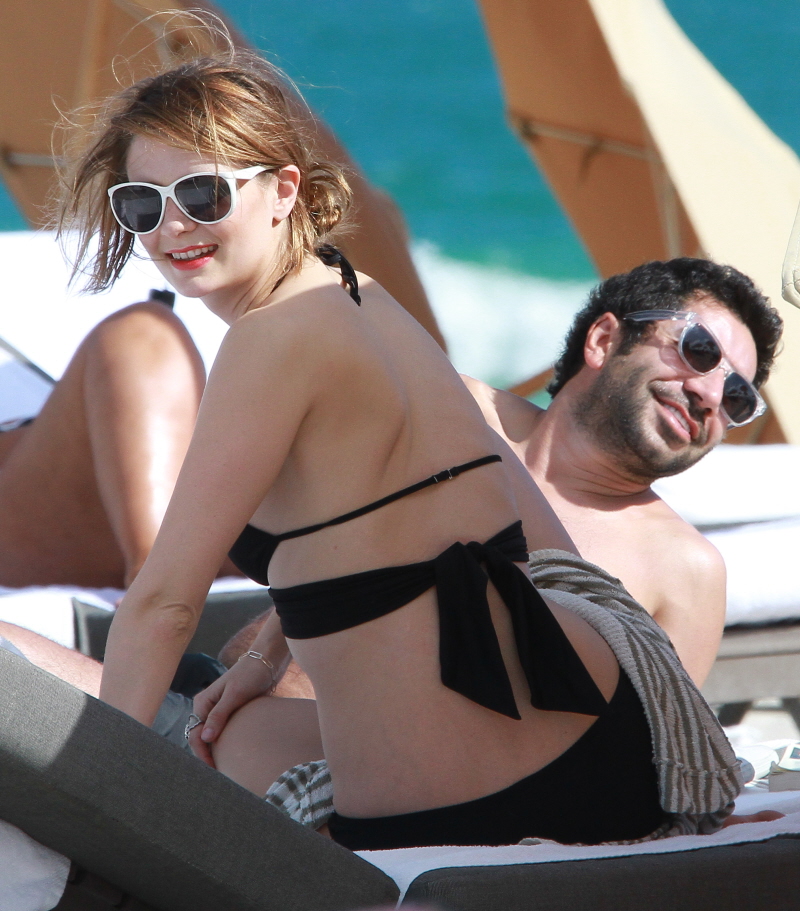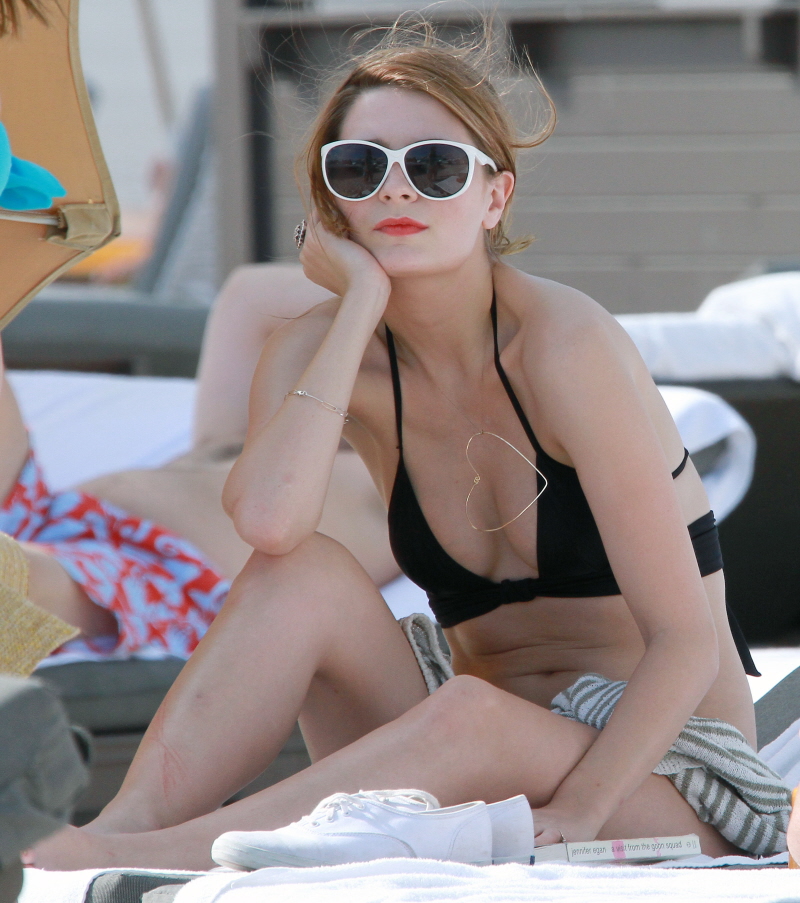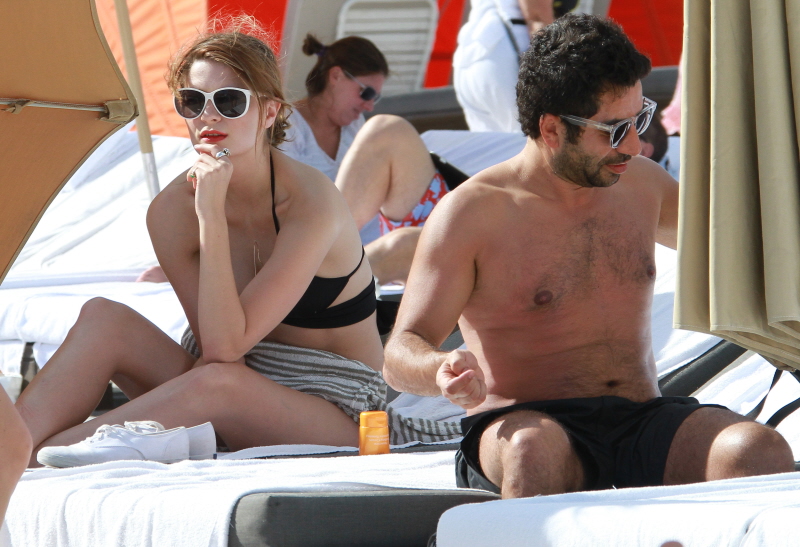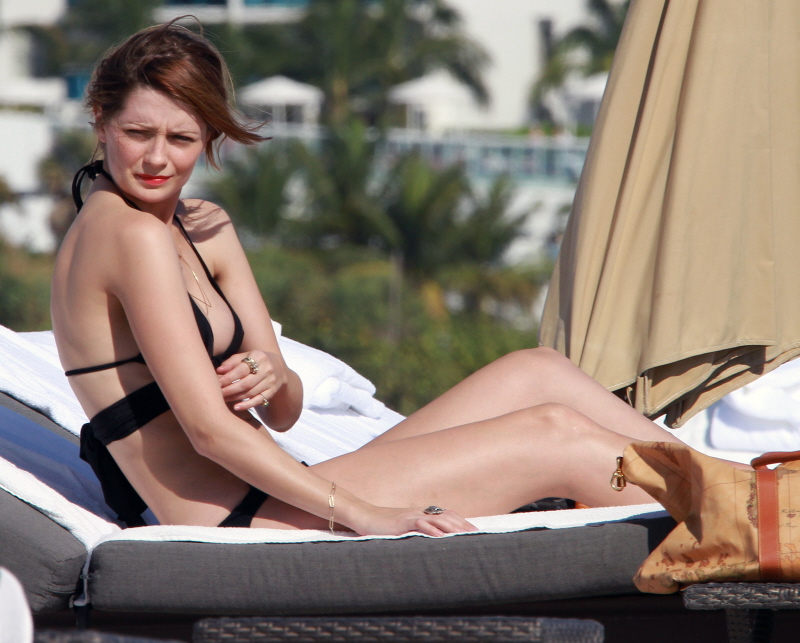 Photos courtesy of Fame.