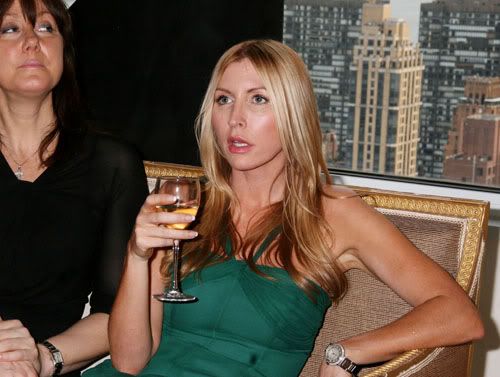 Heather Mills is desperate to keep the swimming pool she had put in at her Robertsbridge, East Sussex home. Mills had the pool installed without proper planning permission and now, in an effort to get the District Council to give her retroactive permission, she is offerring the use of it to the local fire brigade for use in case of fire in the village. Ironically, the Council discovered the unauthorized swimming pool when they toured the property to make sure Mills had removed a marquee she had put up without proper permission before.
Planners from Rother District Council spotted the luxury pool when they visited Heather's home to make sure she had taken down a marquee she had put up without permission earlier in the year.

And when they saw the pool, they quizzed her about when it was built and if permission had been granted.

They soon discovered that no permission had been granted and are now in the process of making a decision on whether Heather will have to concrete over the pool in the grounds of her luxury home.
Heather, however, has now lodged an appeal to keep her 40ft x 22ft pool – saying it could be used to help douse house fires in the area.

He agent David Bailey said: "In an emergency it could be used by the fire brigade. It is solely a recreational facility for the enjoyment of the private residence."
[From Daily Mail]
Leave it to Heather to think she's doesn't need the permission of the city planners to do what she wants. One would think after having to take down one structure she had put up without the proper permits and permission she would have made sure and done things right with the pool. I'd like to live in Heather Mills land for just a couple minutes. Where everybody owes you and rules for the common people don't apply, where the greatest gift you can give is vegan food to homeless people and you can burn through $25 million in 7 months. Just a couple minutes, though, because that's just too much lala for a normal person to take for too long.
Even more ironic, the vegetarian extraordinaire built her £1million pool over the vegatable garden on her property. Mills says that since she can buy all her vegetables from the supermarket now it was no longer necessary. The greenhouses, which are dilapidated, are intended to be turned into housing for the pool equipment.
The Council planning chiefs will decide if Mills can keep the pool later this month.
Heather Mills is shown at a book party on 6/3/08. Credit: Fame Pictures