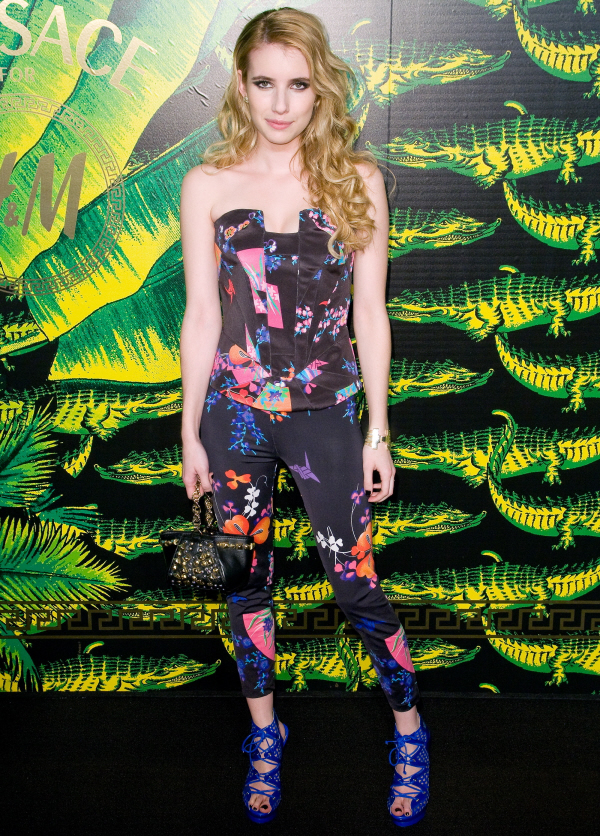 Back in August, Emma Roberts confirmed to Just Jared that she was giving up Hollywood for college. Sarah Lawrence College, to be exact – Sarah Lawrence is totally elite and private and a lot of really cool ladies have graduated from SLC. So I was happy for Emma! I generally think she's a smug little brat, but I appreciated that she was at least attempting to get some experiences that didn't involve red carpets, shopping and talking about her Aunt Julia. However, I also ended my post with "Anyway, what are the odds Emma is just doing this to look brainy and intellectual and then she'll be out of there as soon as she's offered some parts?" Yep. I was right. Emma is "deferring" SLC after one whole semester.
Sarah Lawrence College will be without its most famous co-ed this semester — Emma Roberts is deferring.

"She is taking time off to shoot two films," Roberts' rep tells Us Weekly.

The Scream 4 star and English lit major began her freshman year in September 2011.

When Us spoke to Roberts in November, the 20-year-old actress admitted she struggled to balance her busy schedule.

"It's a lot," Roberts admitted. "It's more the traveling that's the hard part, the going back and forth. I was just in L.A. and now I'm here in New York, and now I have to go back to L.A."

What made Roberts decide to pursue higher education? "I just wanted to get away from everything for awhile and try something new, explore some other stuff," she said.

Roberts — who's still dating Glee's Chord Overstreet — is slated to begin filming Spring Break (opposite Vanessa Hudgens, Selena Gomez and James Franco) in early March.
[From Us Weekly]
Well, she put in a good effort? No, I can't even say that. One semester isn't a "good effort." She was there, at most, from mid-August to mid-December. I bet she's been on film sets longer than that. Here's an honest question I have about Young Hollywood: do any of them understand the value of taking time out from the Hollywood Race to actually go have some "normal" experiences for several years? I get that they're told (by their agents, by casting directors, by the voices inside their heads) that if they leave for a year, no one will remember them. But here's another voice – it's not like any of these young actors are turning in award-worthy work, you know? It's not like they're "deferring" college to do important films. Maybe the Fanning sisters. MAYBE. Other than that, it's just a bunch of, like, Disney kids who don't want to leave the party.
PS… As I was looking through the photos we have of Emma, I noticed the strangest thing – she was, like, never in school last semester. She was photographed at parties, shopping, fashion shows, medical appointments, getting juice or coffee, all in Manhattan and LA. Dear Emma: All of this crap will still be there after you finish school.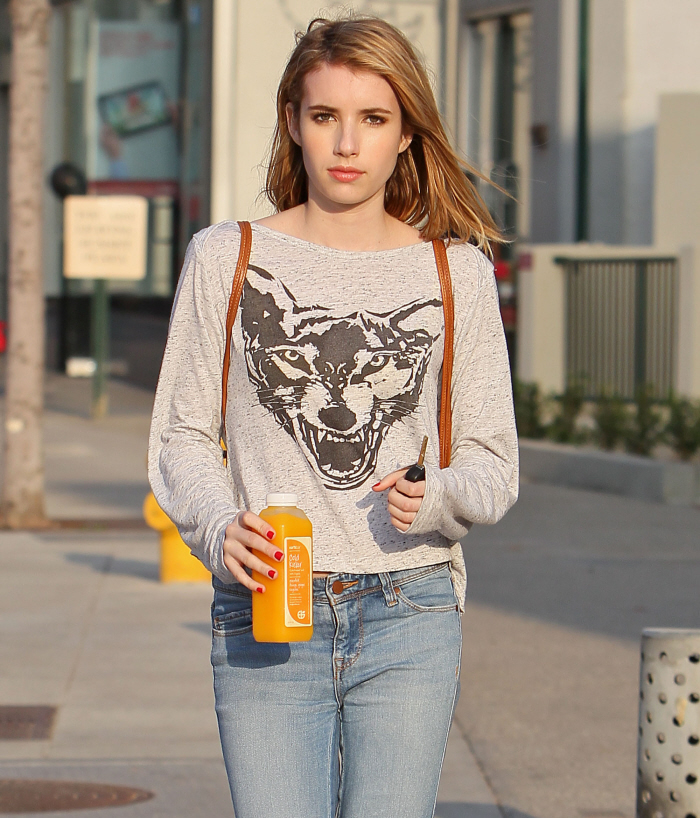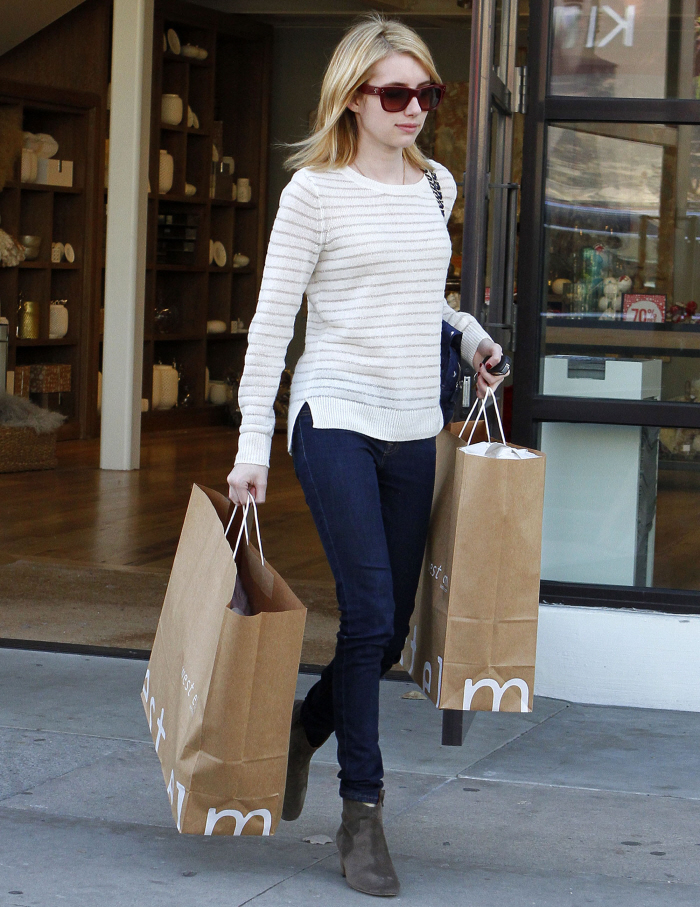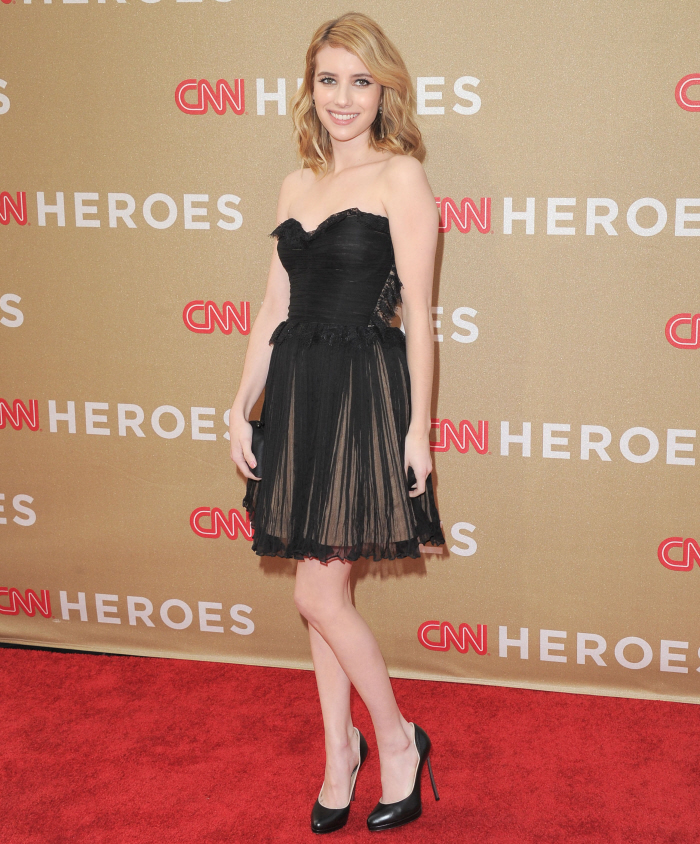 Photos courtesy of WENN.