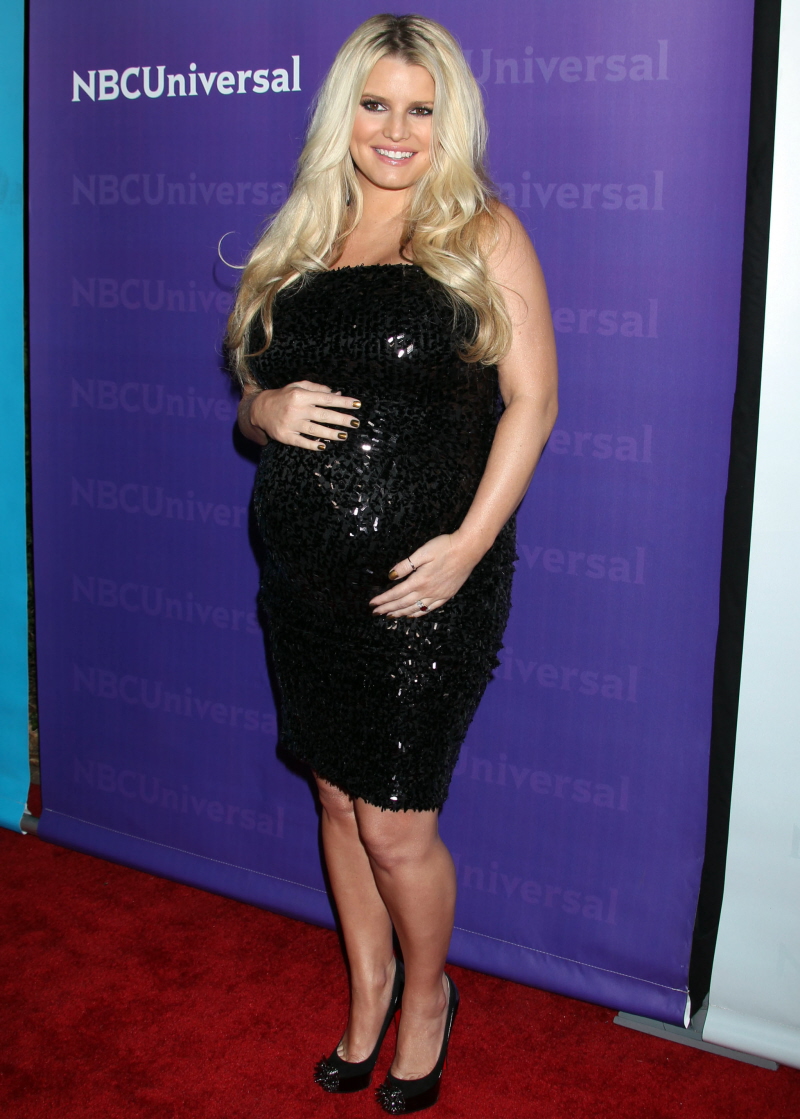 These are some new photos of Jessica Simpson at the NBC Winter Press Tour in Pasadena on Friday. OMG. I mean, she's so beautiful, and she's so, so pregnant, but it's just amazing to me that Jessica is, like, barely six months along. I don't even think she's hit the six-month mark yet! She keeps saying that she's due "in the Spring". And this is how huge she is in her SECOND trimester. I understand that every woman carries differently, but I'd just like to point out, yet again, how weird Beyonce's pillowy pregnancy was compared to Jessica's obvious pregnancy. Everything about Jessica looks preggo, her face, her arms, her boobs, her bump, EVERYTHING. Even her hair looks pregnant. She's a super-cute pregnant girl, isn't she? I like that there are still some celebrities who carry heavily.
Jessica was promoting her new NBC show, Fashion Star, which is kind of a Project Runway knock-off. Jessica plays – no joke – the Tim Gunn-esque "mentor" figure to the contestants. Like, she comes in to the workroom and tells them what to change, etc. E! News had an interview with Jessica about the project:
Cute. I mean, good God, her boobs are HUGE. They look gigantic in that video. I'm also including a photo of Jessica with her creepy father, who has gotten himself a super-creepy haircut that makes him look… ridiculous.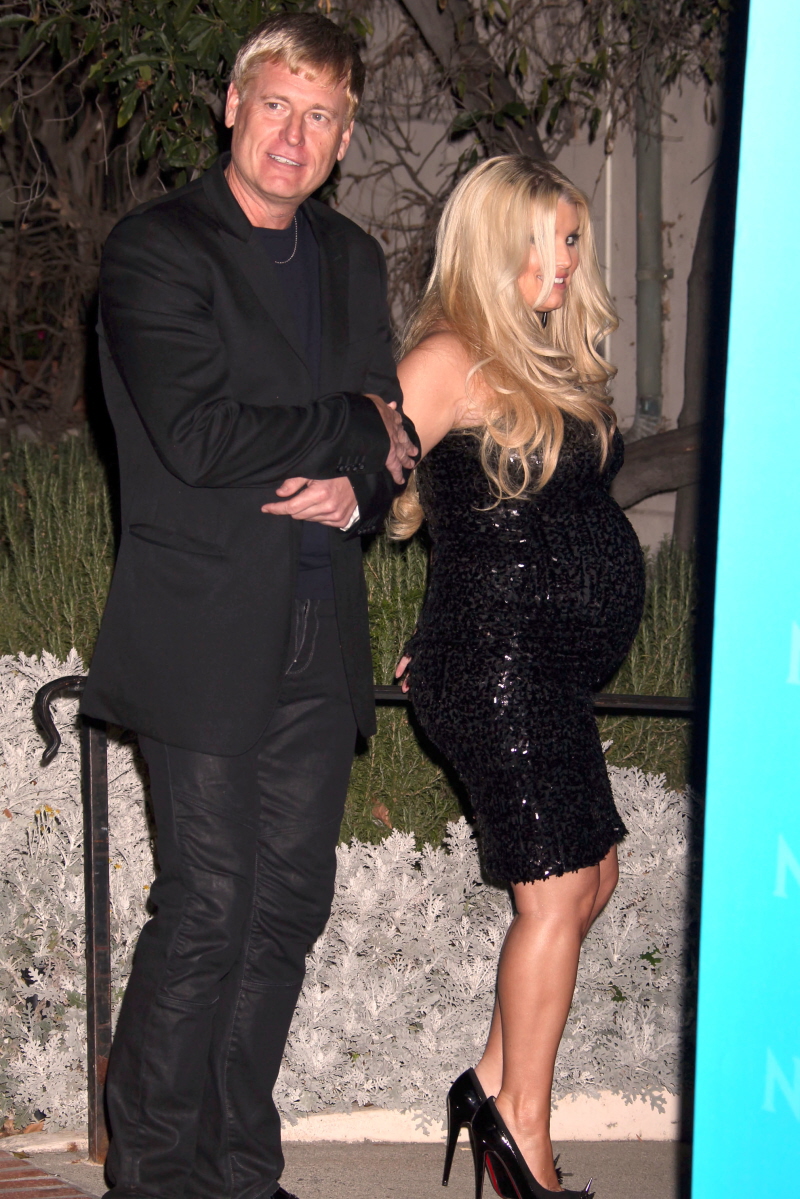 I'm also including photos of Nicole Richie at this event – I absolutely loathe her hair here. It does nothing for her, and it looks super-damaged and busted. I like her outfit, though. Anyway, Nicole is one of the judges on Fashion Star (like, she's the Nina Garcia), and despite rumors to the contrary, she and Jessica do get along. Allegedly. We'll see.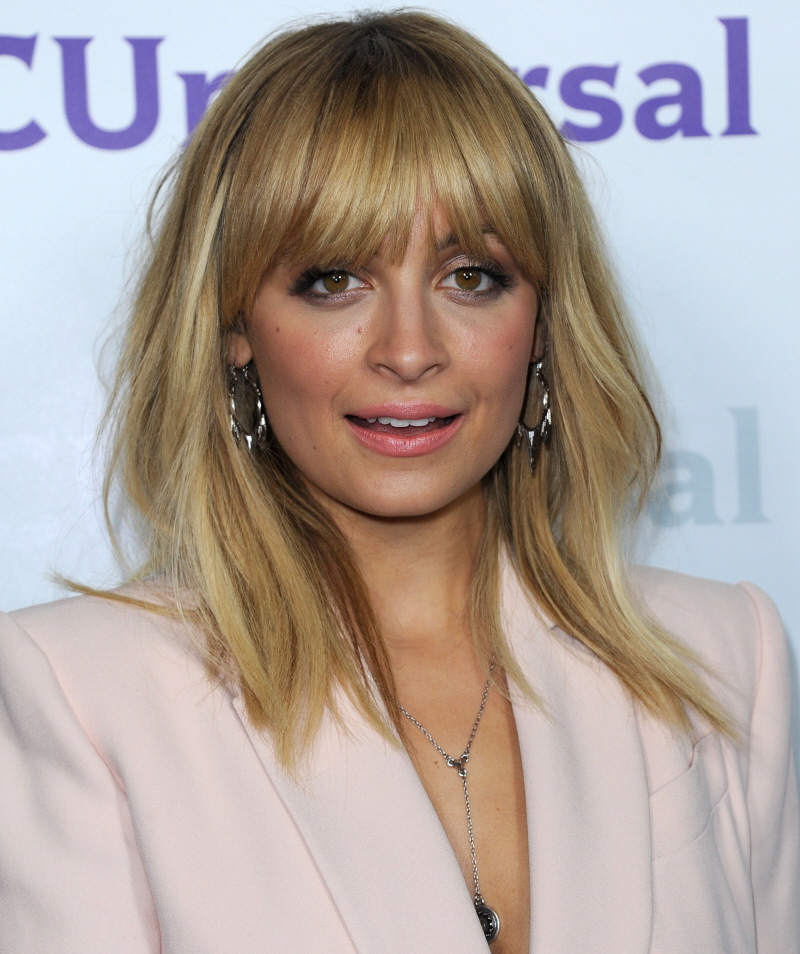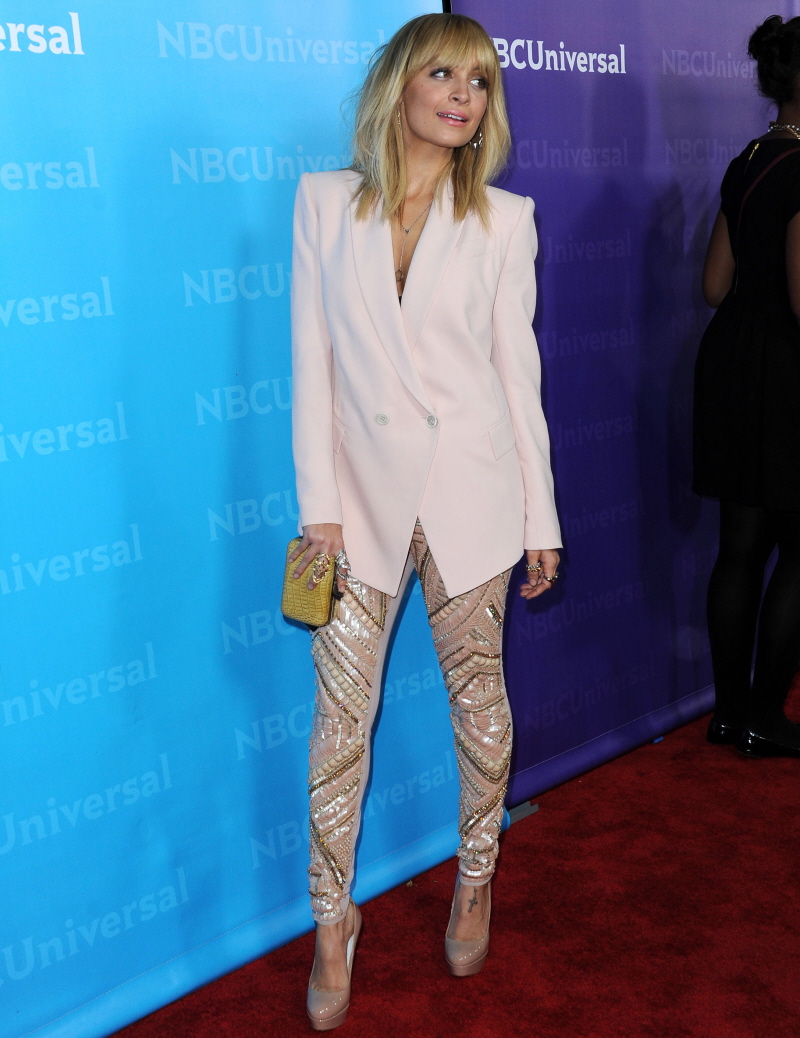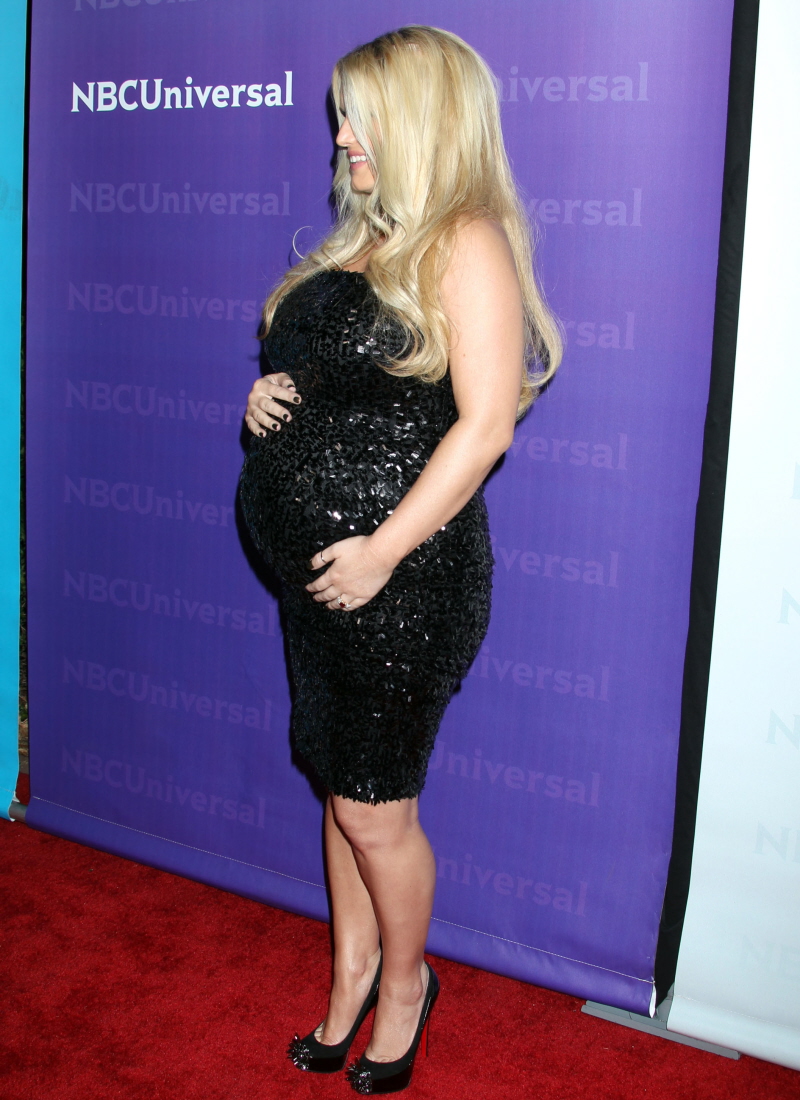 Photos courtesy of Fame.