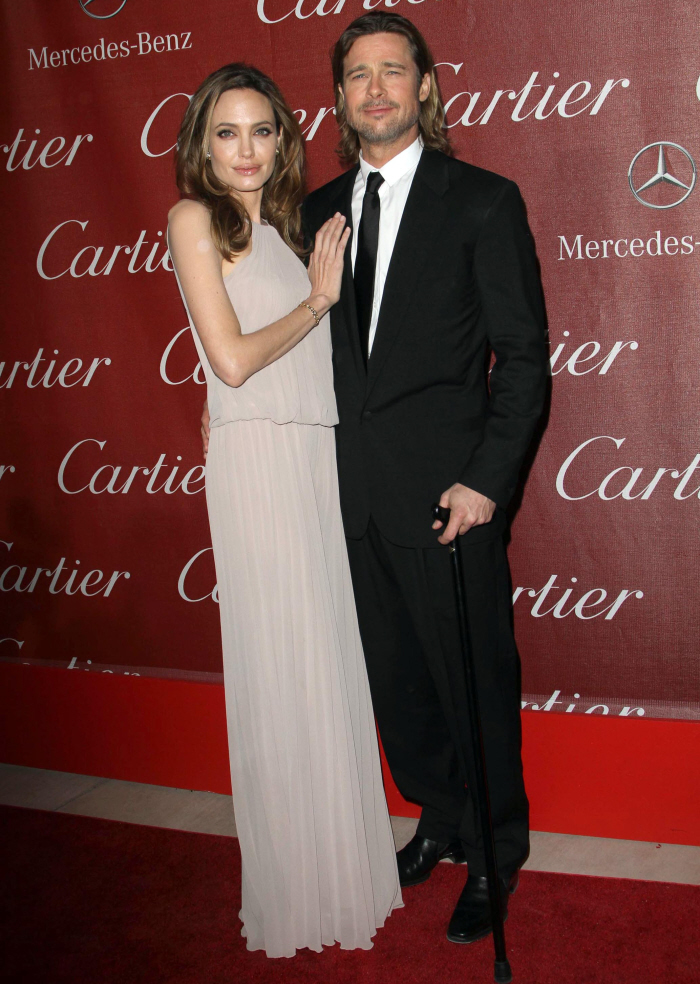 Yesterday was a huge day in Palm Springs! The Palm Springs International Film Festival handed out awards to several of the big players in this year's awards season. Palm Springs is the biggest event for the Hollywood crowd right before the one-two punch of the Critics Choice and Golden Globes awards shows, and yes, I know I'm leaving out the People's Choice. Hardly anyone goes to the People's Choice Awards these days! Anyway, Brad Pitt was honored with an award for Moneyball and Tree of Life, and of course, Angelina Jolie got all dolled up in a sack dress for the occasion.
Angelina's sack dress isn't really a sack dress though. It's a sack jumpsuit! Elie Saab makes sack jumpsuits now! And I know I'm just stirring the pot here and that I'm letting the tabloid reports about Angelina's womb influence by opinion, but seriously, Angelina looks kind of knocked up to me. It's the way the "sack" part of the jumpsuit is falling in her mid-section. It's also that her boobs look big and she looks really happy – a sure sign that she's knocked up? Just putting that out there. Also: she looks really pretty here, sack or no sack. Her skin looks gorge, and I really like what she's done with her hair. She got a cut, and she added some highlights in front.
Brad's other accessory (besides the beautiful woman on his arm) was his cane. We saw him with the cane last week, coming out a skin-care spa, wearing a black onesie. While Brad was on the red carpet, he talked about why he was sporting the cane. Hint: It wasn't because Angelina kneecapped him! Brad claims that he "wiped out on a ski slope while carrying one of his twins. He twisted his knee and suffered some ACL damage in the process," according to Entertainment Tonight. Wait, what? He was skiing while carrying a kid? I still prefer the "Angelina kneecapped him" story.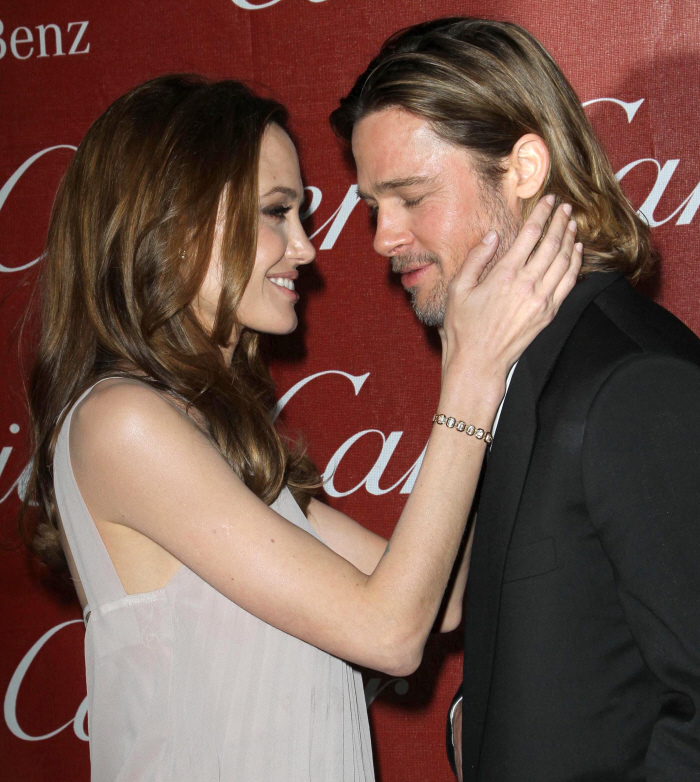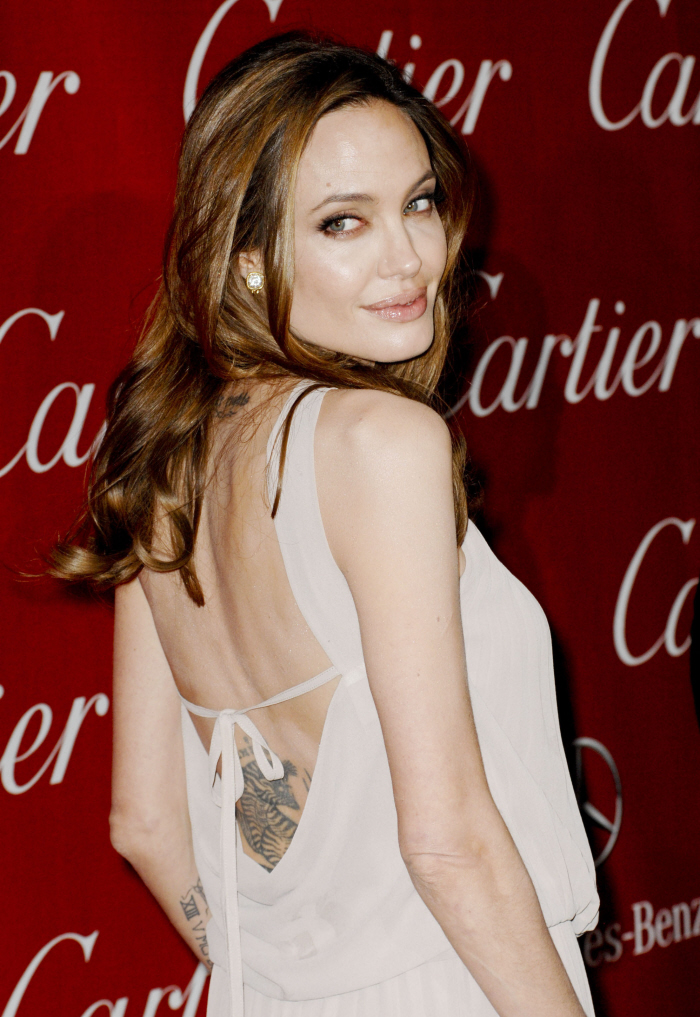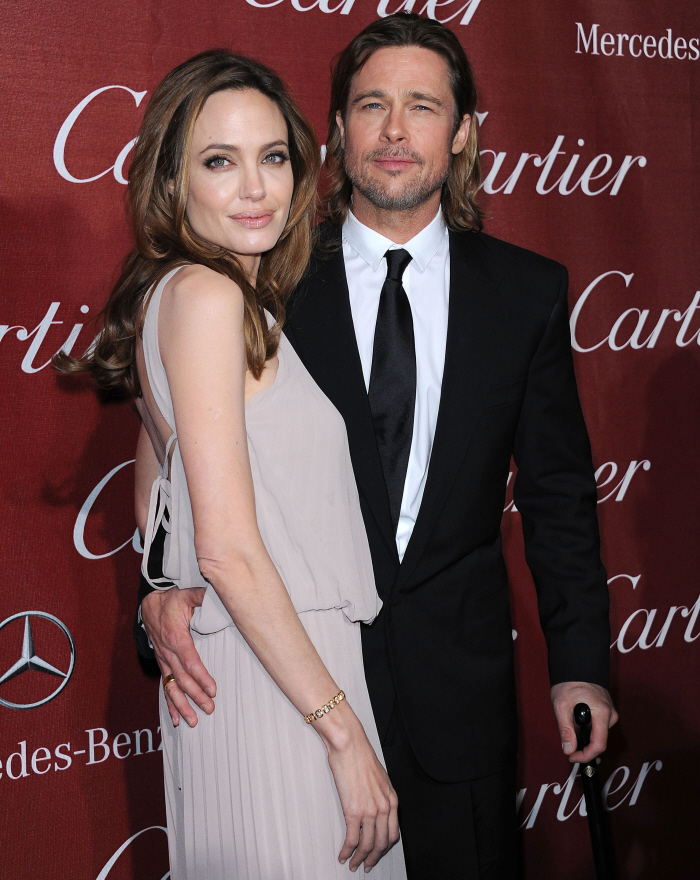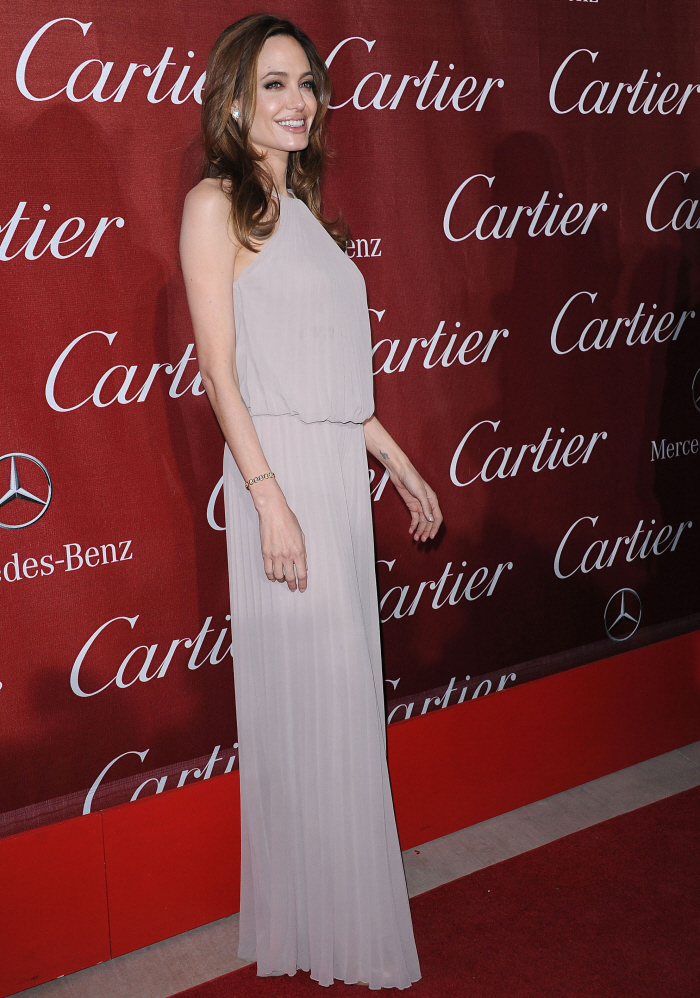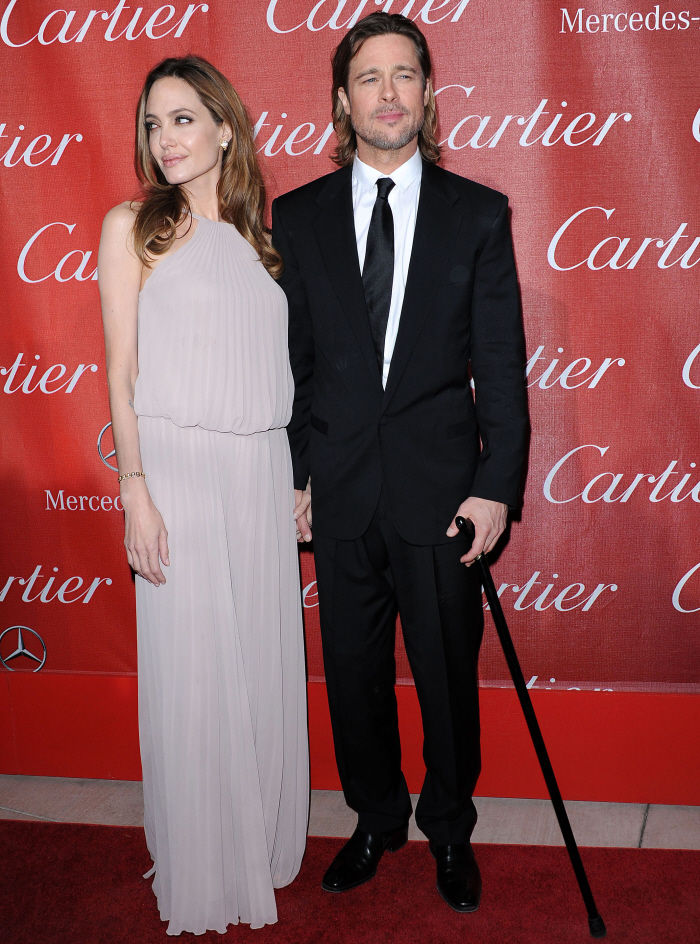 Photos courtesy of WENN.