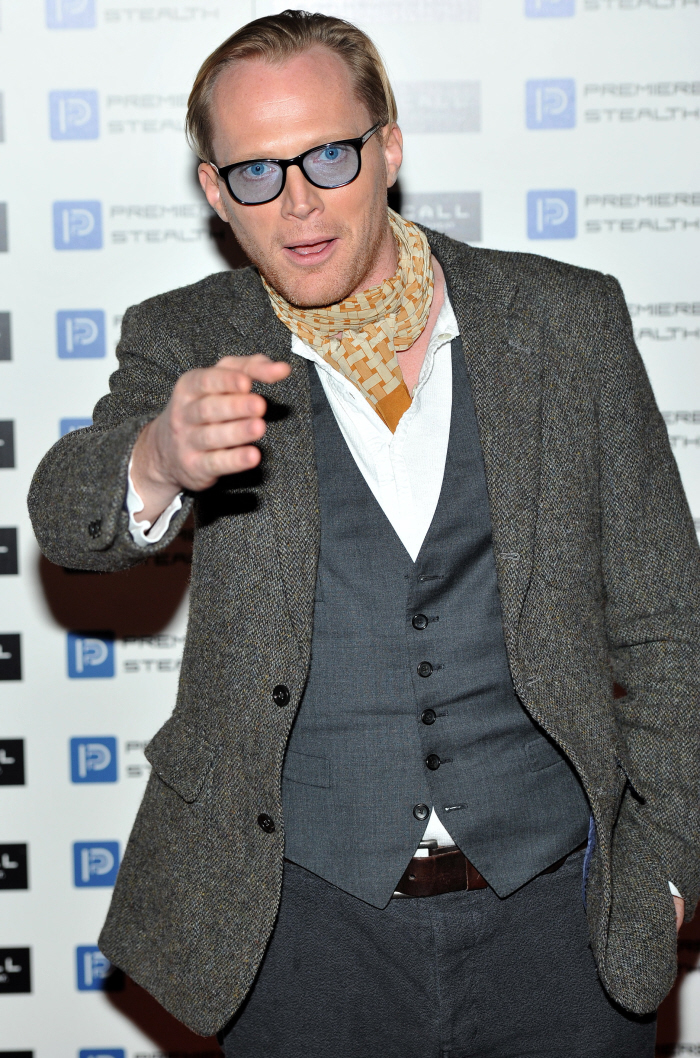 These are some photos from the UK premiere of Margin Call, that movie about the stock market crash which was DOA in American theaters. As such, only a handful of the film's stars actually made it to London for the premiere. Basically, it was just Jeremy Irons and Paul Bettany, both of whom seem to be competing for The Fancy-Pants Prize.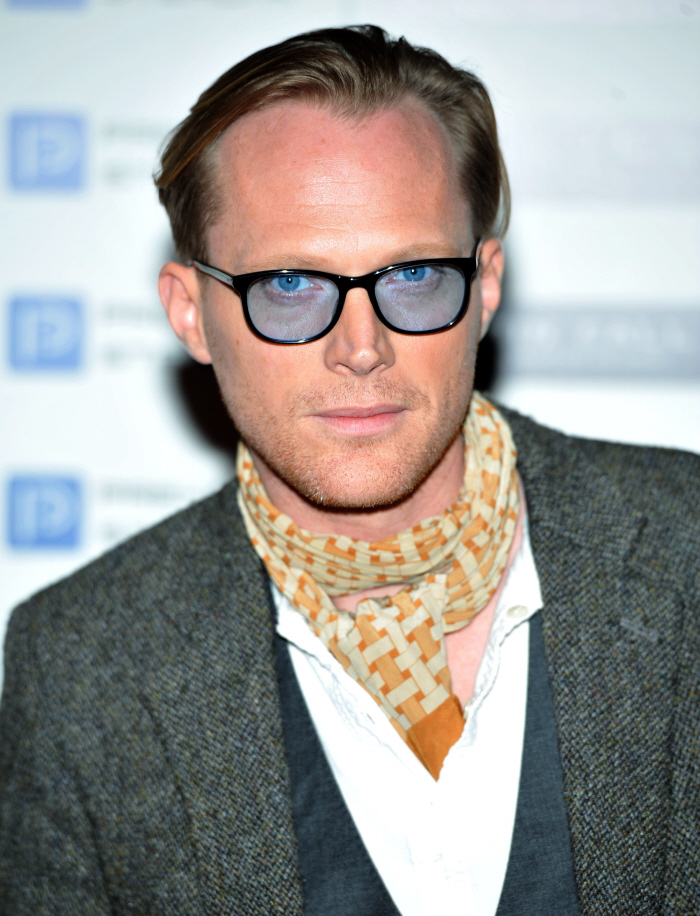 I mean… I love Paul. I love his voice, his accent, I love his blonde-ginger (strawberry blonde?) hair, I love that he's so epically tall that he walks with a slight stoop. I don't mind that he's pasty, and I don't mind that he takes more fashion "risks" than most heterosexual men. But I'm not sure if I can get on board with this look. You know what's bothering me the most? Everything above the neckerchief/scarf (although the scarf is whole other topic of conversation). Is his hairline receding? Or is it just bad lighting? And WHY with the tinted glasses? And why do the stubble when it's obvious that he's carefully planned this VESTY ensemble? Just shave. But… I don't mind the tweed. And Paul is reminding me of someone… like, Hugh Hefner, circa 1961? That's not right though – like some kind of dated figure from the 1950s who owns a huge mansion and a well-stocked bunker AND he has multiple girlfriends. Like… a Bond villain…? I feel like he's in costume. Which is fine. He's still a lovely man, and I would still hit it.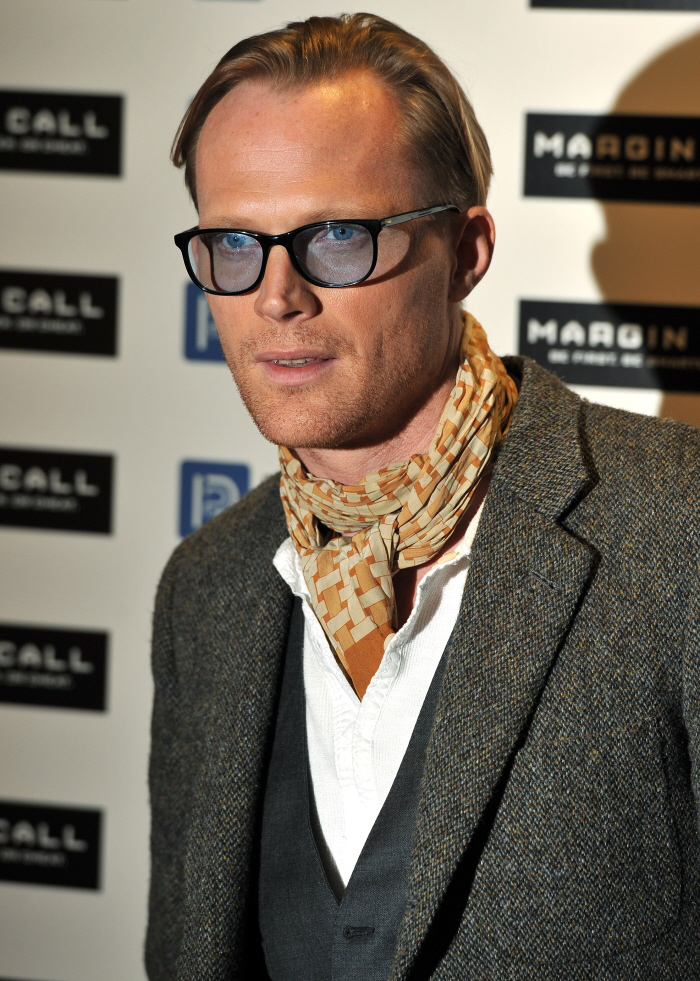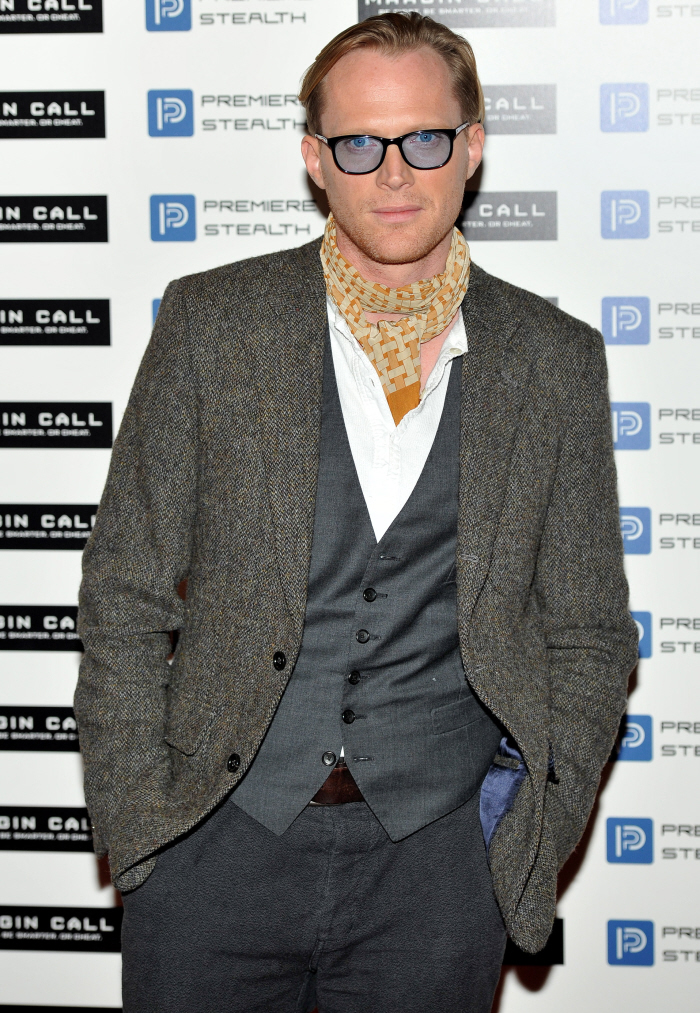 And here's Jeremy Irons, also looking scarfy and grizzled. That's his wife, Sinead Cusack, by his side. Poor Sinead. I haven't been able to look at Jeremy the same way ever since this story about his "open" marriage and his handsy, groping, sexual-harassing ways.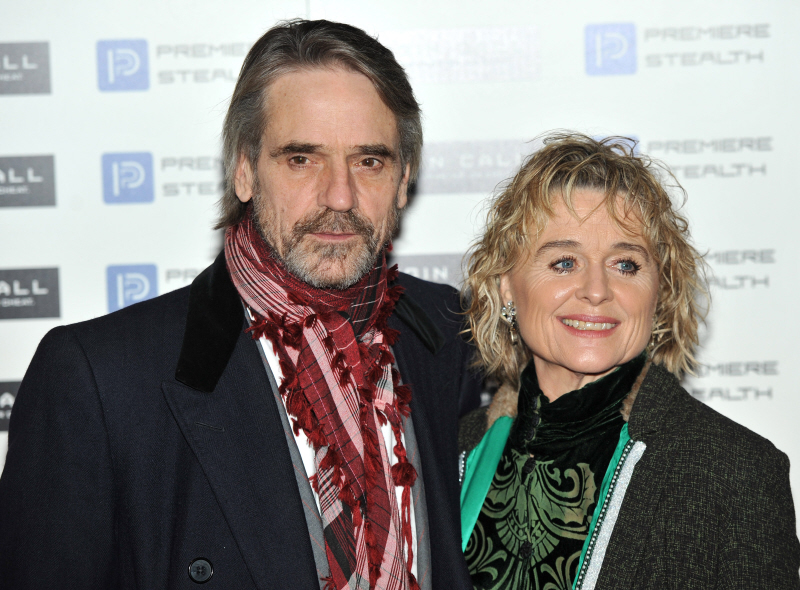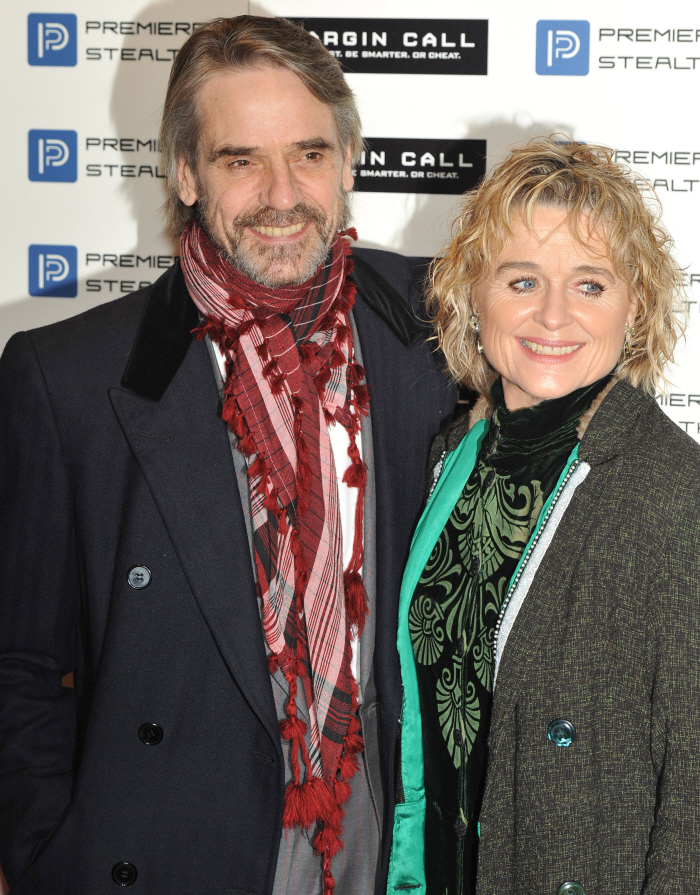 Photos courtesy of WENN.