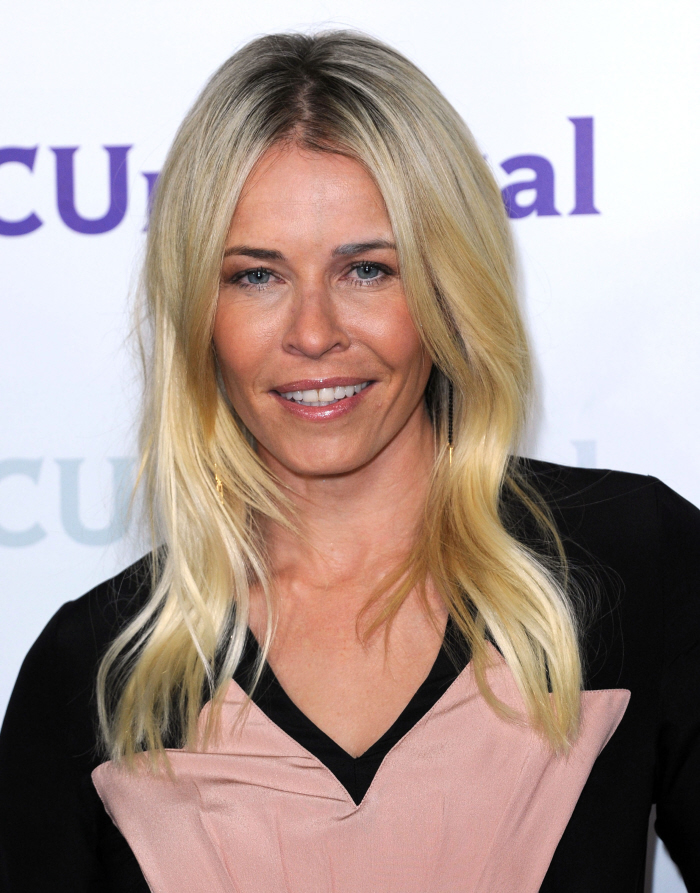 Chelsea Handler went quiet when her boyfriend of about ten months, Andre Balzas, dumped her at the end of October. I wonder why? Is it because she simply didn't have anything to promote over the last few months? Is it because she's looking for the Next Guy who will help her career? Or is she trying to win Andre back? Well, Chelsea did speak to Us Weekly, and unlike many of the interviews she did last year, Chelsea doesn't sound like she thinks she's the second coming of Jon Stewart. She seems almost… humble? Professional? Not hammered and/or (allegedly) coked out of her skull? Is that right? Let it be spoken, today of all days: Chelsea Handler isn't as think as you drunk she is.
She's been linked to 50 Cent and Animal Planet's Dave Salmoni, but Chelsea Handler's one true love will always be alcohol.

"Vodka is a part of my life. Absolutely. Tequila or vodka, depending on the day you get me," Handler, 36, told Us Weekly at Saturday's NBC Universal TCA Tour in Pasadena, Calif. "But to function as I do, I can't be a mess."

Though she once spent the night in jail for a DUI, Handler said she's become more responsible when she decides to imbibe.

"I feel a big responsibility to not only everyone who watches the show, but to everyone who is on the show and all the employees I have," the Chelsea Lately host and executive producer explained. "We're creating jobs in a landscape where people aren't getting a lot of work. Our show is a great place to be, and when you walk in the door, you know it."

The Are You There, Vodka? It's Me, Chelsea author added that "once everything's done, smoke what you need to smoke — that's fine. Do it in the office. I really don't care."

Despite her hectic schedule — she also stars on E!'s After Lately and NBC's Are You There, Chelsea? — the New Jersey native assured Us she's getting plenty of rest.

"I got a lot of sleep, don't you worry. If I get home on a Monday at 7 o'clock and I know I don't have to be anywhere until 10 the next morning, I go to bed at 8," Handler said. "I take a sleeping pill and sleep for 12 hours."
[From Us Weekly]
Why are we seeing this New Chelsea? Last year, she claimed that doing Chelsea Lately made her brain bleed, and she was looking to change jobs. Then Andre dumped her, Chelsea Lately got extended to 2014 and Chelsea went quiet in the press. Maybe someone got realistic? Maybe her supporting part in This Means War got sliced down and Chelsea realized her "acting" career isn't going to explode? Maybe we're seeing The New Chelsea because it seems like NBC's Are You There, Chelsea? is going to bomb. That comes on tomorrow, by the way. And people are already talking about how awful it is.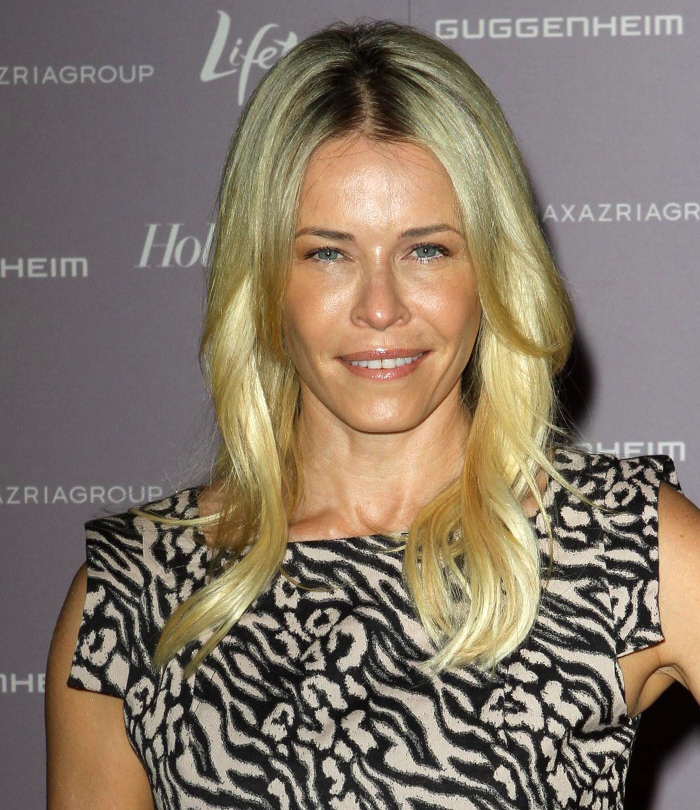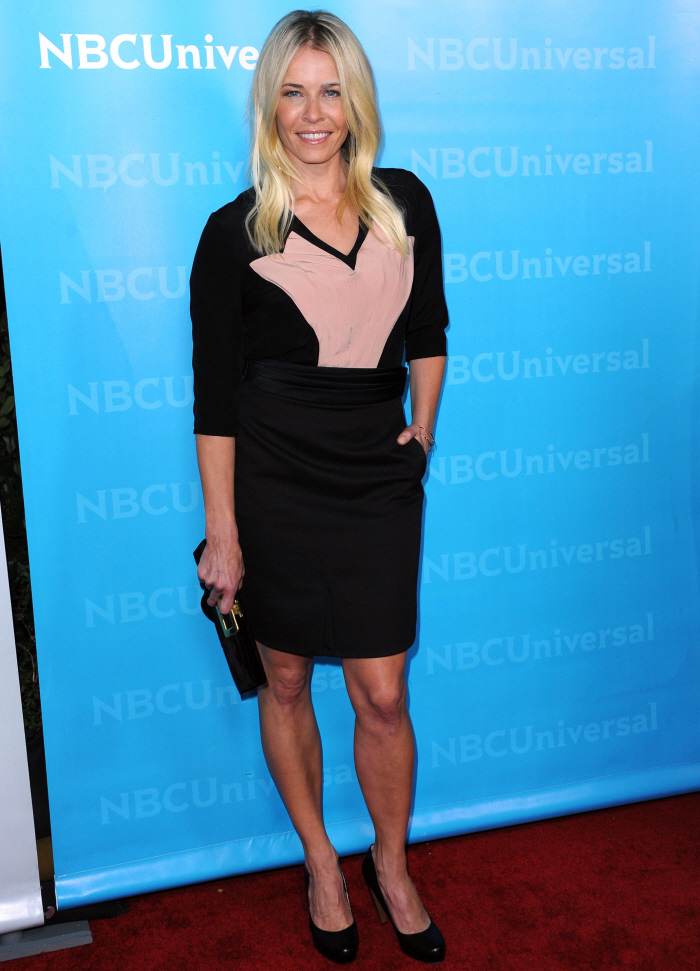 Photos courtesy of WENN.