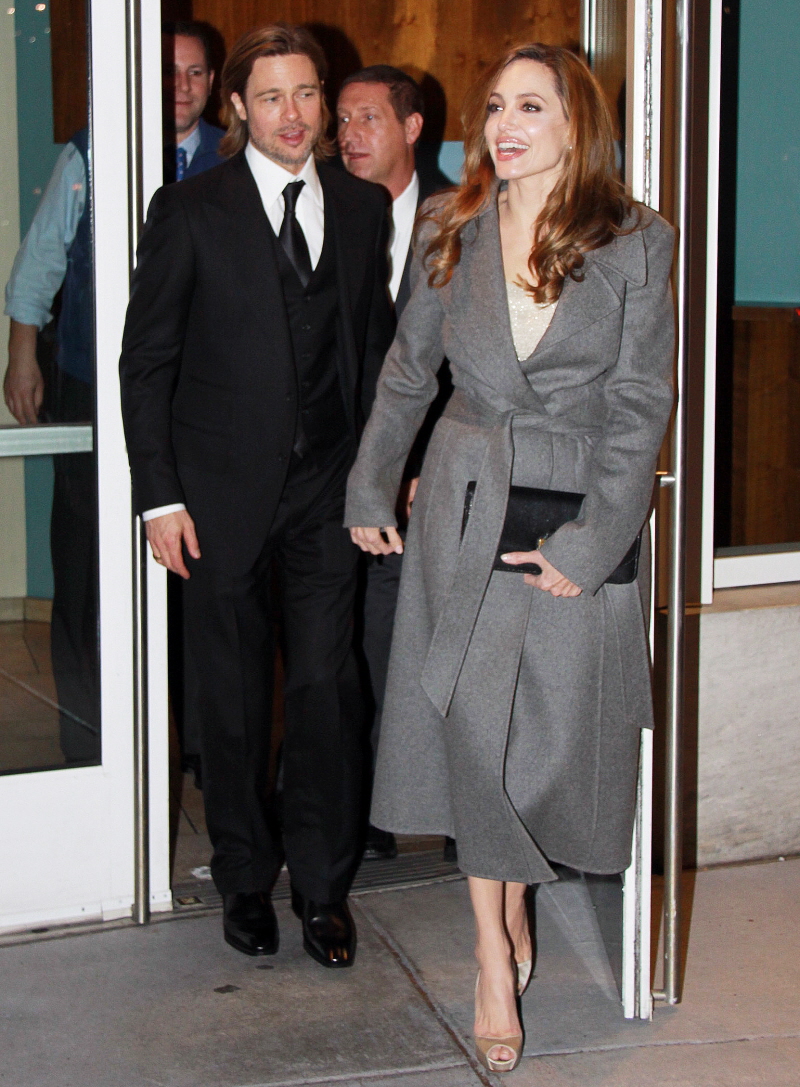 As you may remember, in 2009, Us Weekly (and other tabloids) claimed that Angelina Jolie totally hated President Obama. The reasoning was vague, but the gist was that Angelina is more conservative than anyone realizes and she's a chip off of the ol' block (the ol' block being her crazy father). I bring this up because yesterday, Angelina Jolie and Brad Pitt were invited to the White House, and they accepted. They apparently met Pres. Obama in the Oval Office - you can see some long-distance photos here, shot through the Oval's windows by photographers on the lawn. Angelina was wearing a black pencil skirt and a black turtleneck, and she looked pleased. Brad was wearing a suit and tie, and he looked hero-worship-y. Brad's met Obama before – they discussed NOLA back in 2009. This is the first time Obama and Angelina have ever met, though. And apparently, it was a brief meeting – Obama was on his way to Chicago. Oh, here's video! I like the guy saying, "Hey, that's BRAD PITT!"
According to the Associated Press, Brangelina "dropped by" the White House (for real? I would think they were officially invited, right?) so that Angelina and Pres. Obama could discuss Angelina's "work on preventing mass atrocities and combating sexual violence against women." The night before, Angelina and Brad had done the red carpet for a screening of In the Land of Blood and Honesy at the Holocaust Museum (which, if you've never been to, you should really go – it's a really comprehensive museum). While on the carpet, Angelina got a few questions about Obama and whether or not she hated him. When asked about the report that she hated the president, Angelina said, "Reported by who? By Us Weekly? You gotta read better papers!"
After Tuesday's screening, People Magazine reports that Brangelina went out to dinner with some Washington power players, including Valerie Jarrett, one of Obama's senior advisors. And Angelina even ate some solids! She had roast chicken, which sounds so good to me right now.
Following the Washington, D.C., premiere of her new film, In the Land of Blood and Honey, Angelina Jolie joined partner Brad Pitt for a celebratory dinner at Charlie Palmer Steak.

The couple – joined by 12 others, including President Obama's senior advisor Valerie Jarrett – opted for Palmer's $35.12 prix fixe Restaurant Week menu, and started with chopped salads of romaine, endive, goat cheese, bacon, cranberry and red wine vinegar. For entrées, Pitt chose the coulotte steak with sweet potato purée and braised greens, while Jolie savored the roasted chicken breast with buttered new potatoes and marjoram jus. Pitt, who was recently injured during a fall, indulged in the dark chocolate pavé with milk chocolate ice cream for dessert, while Jolie passed on the sweets.

According to an onlooker, the party of 14 stayed at the restaurant for two hours, and was "extremely pleasant and gracious to both fans and the staff."
[From People]
I suspect that it was Valerie Jarrett who got Angelina and Brad in to meet the president, right? It was less of a "drop by" and more of an invitation. I don't know why that's bugging me so much – I just don't think Angelina and Brad are so full of themselves that they think they can just "drop by" the White House unannounced. There has to security clearances and background checks and a White House staffer has to formally escort you wherever you go. Anyway, I'm sure this was only the first meeting in a long line of negotiations in which Pres. Obama will gradually hand over power to Empress Zahara.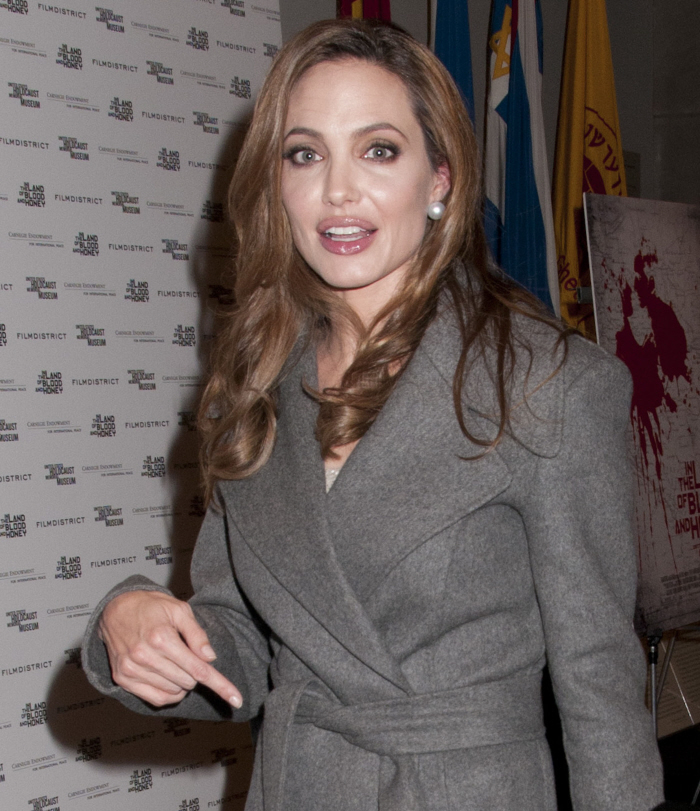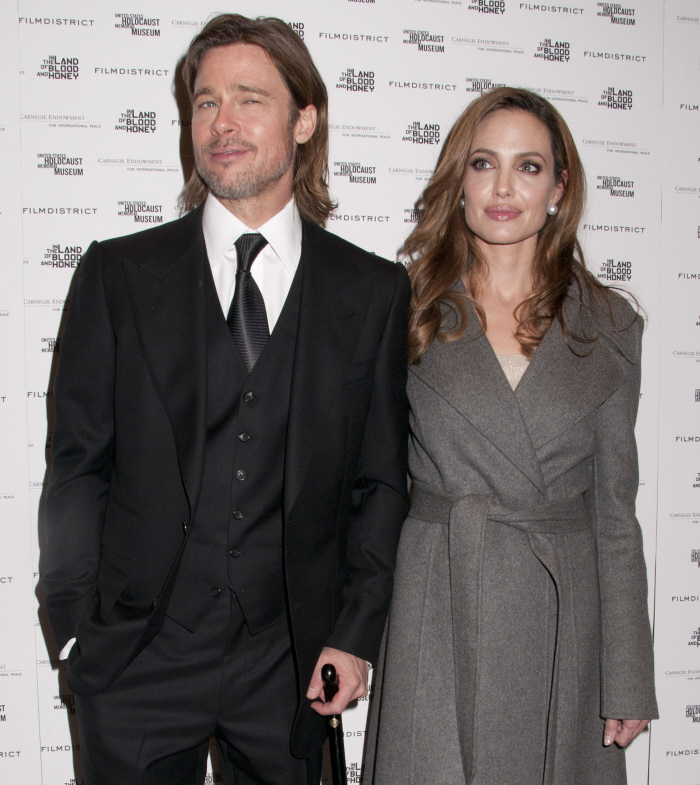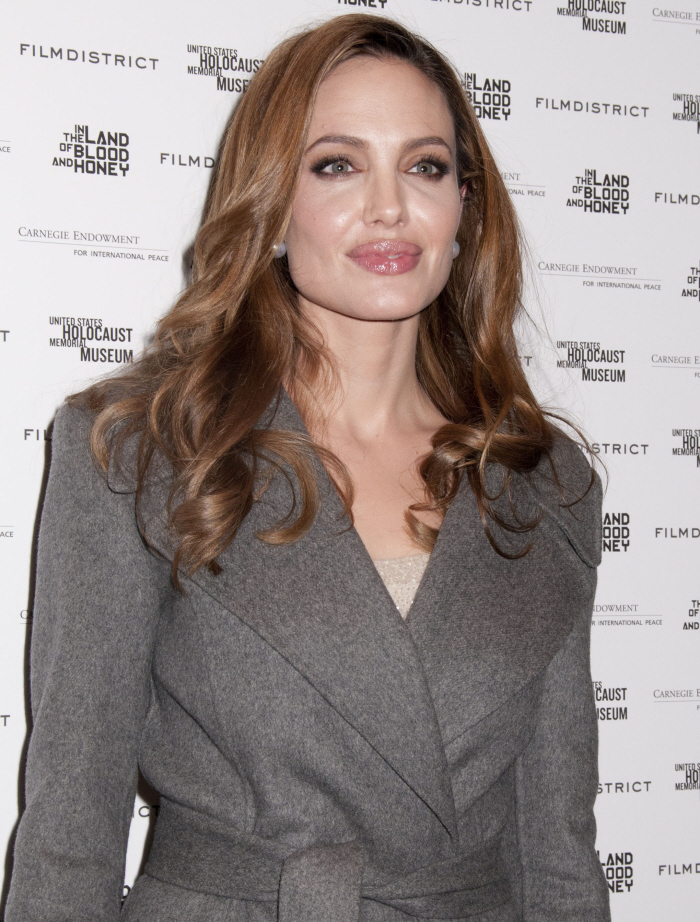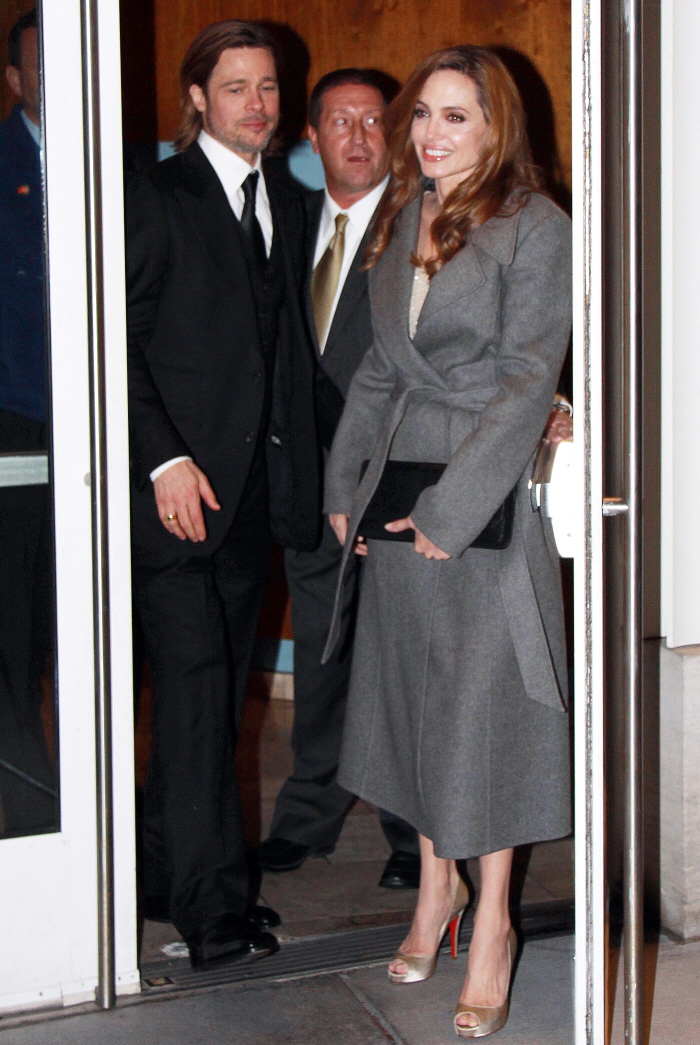 Photos courtesy of Fame, WENN.