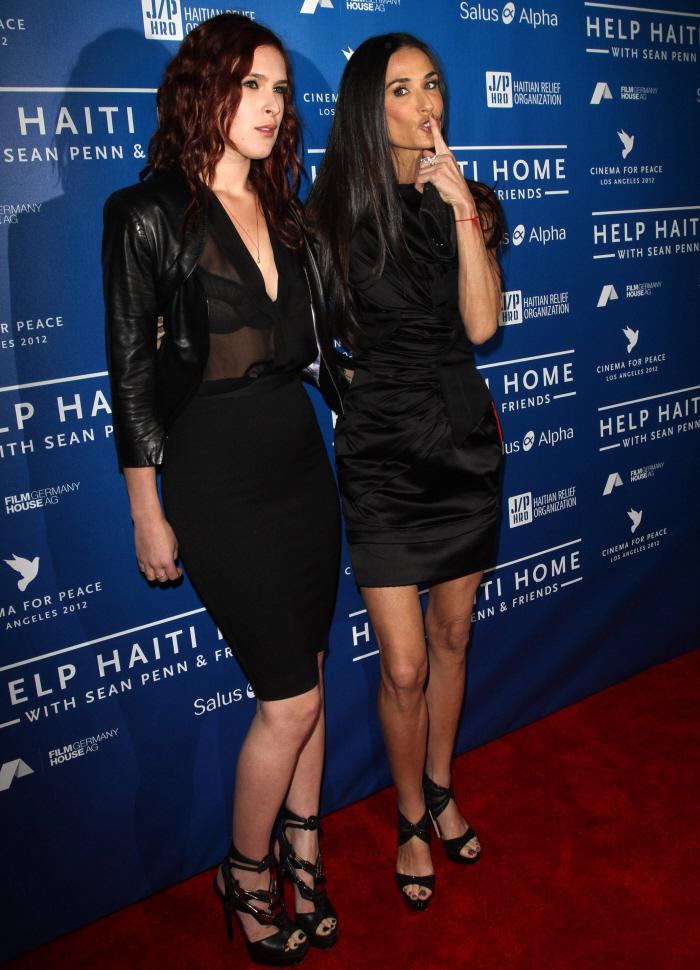 These are photos of Demi Moore and her daughter Rumer at a charity event benefiting J/P Haitian Relief last night. Let's get the superficial stuff out of the way first – okay, Rumer looks good! I still hate this hair color on her, but compared to her mom, Rumer looks fresh, young and sober. Demi looks… well, she's gained a little weight back since the last time we had photos of her. She doesn't look like a stiff wind will topple her. But she's gotten some post-split tweaking, and that's sad. Her face looks like a mask.
Anyway, several media outlets are buzzing about a run-in Demi had with Ashton Kutcher. Every year, the agency CAA throws a huge bash before the Golden Globes, and both Demi and Ashton were in attendance. Us Weekly said their run-in was "awkward" but they did speak to each other:
If Ashton Kutcher and Demi Moore are trying to avoid one another after announcing their split last November, they need to try harder!

The exes had another awkward run-in on Friday night at a star-studded CAA Foundation pre-Golden Globes bash at SoHo House in West Hollywood.

Kutcher, 33, ran into Moore, 49, at the private party, multiple sources confirm to Us Weekly. But the former couple kept it brief, one insider says. "I saw him briefly say hi to her, but that was it. They spent most of the evening keeping a distance."

Although still noticeably "skinny," Margin Call star Moore "looked amazing," another source added. The former couple (whose sixth wedding anniversary in September was marred by Kutcher's fling with Sara Leal, 22, at a San Diego hotel) had plenty of VIP pals to distract them from one another. Other A-list attendees at the soiree included Cameron Diaz, Leonardo DiCaprio, P Diddy, Bradley Cooper (smoking an electronic cigarette), Kate Hudson (chatting with Robert Downey, Jr.) and Bill Maher.

Moore's pal for much of the night? Her longtime buddy and fellow Kabbalah enthusiast Madonna, whose ex-husband Sean Penn was also spotted at the bash.

Kutcher gabbed with Liz Merriwether, creator of FOX smash New Girl. He showed off a new look — a clean-shaven face and a closer-cropped haircut at a TCA panel for Two and a Half Men on Wednesday.
[From Us Weekly]
Page Six's version is a bit more detailed – read the full story here. They claim that Ashton was the one to approach Demi, and he came over to her while she was sitting with Madonna and Sean Penn – to be a fly on that wall, eh? A source tells Page Six, "Within five minutes of them seeing each other, Ashton did come over. It was a crowded room so he made his way over. Demi and Ashton, and Madonna and Sean, were talking and hanging out. Ashton and Demi didn't arrive together, or spend the whole night together, but it was 100 percent normal. There wasn't an issue." After they spoke, Demi and Ashton spent the rest of the night apart. Page Six also says that Cameron Diaz and P. Diddy were there, and they were "really cozy" together on a couch. Also, P. Diddy threw a "tantrum" directed at the bartenders because they wouldn't serve him Ciroc vodka (the event was sponsored by Grey Goose).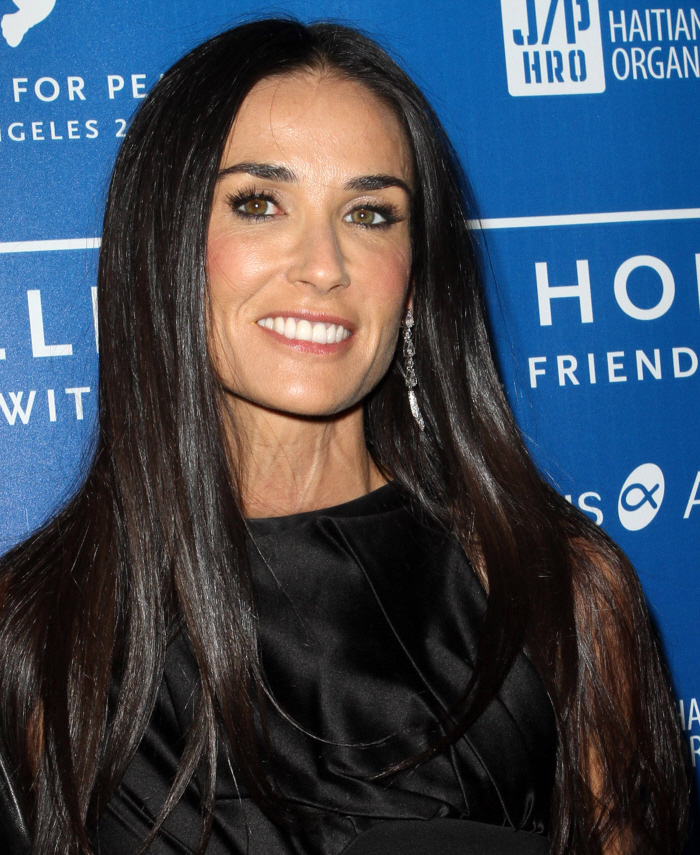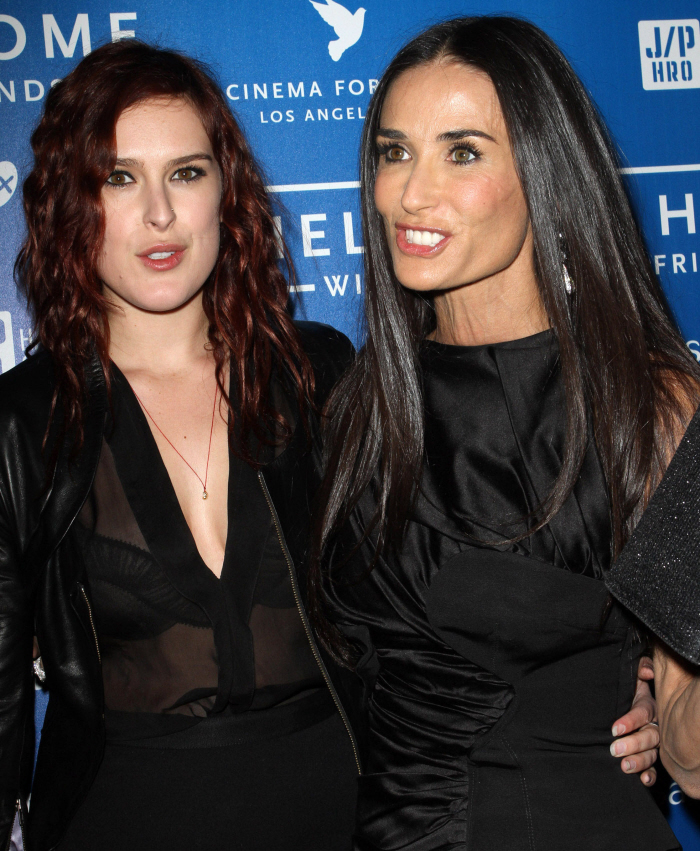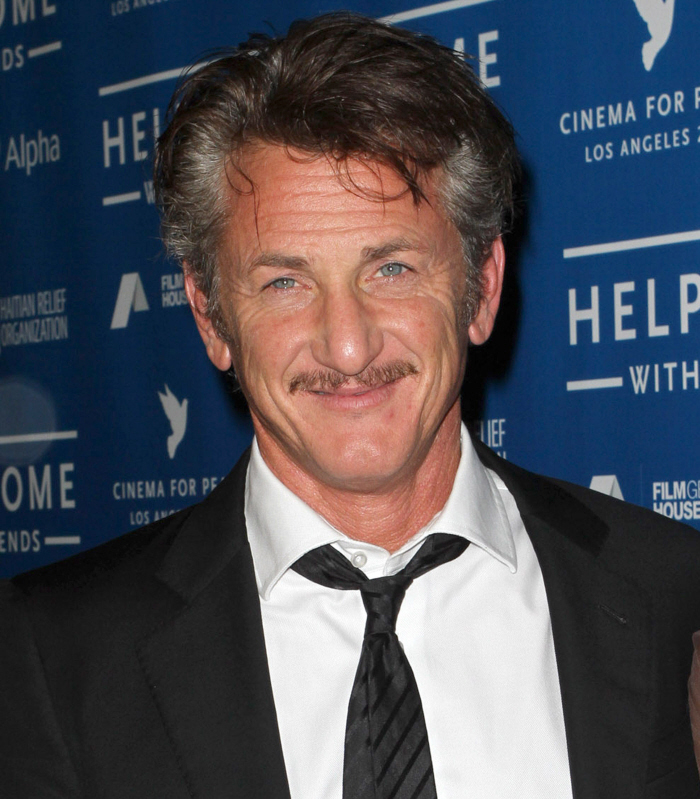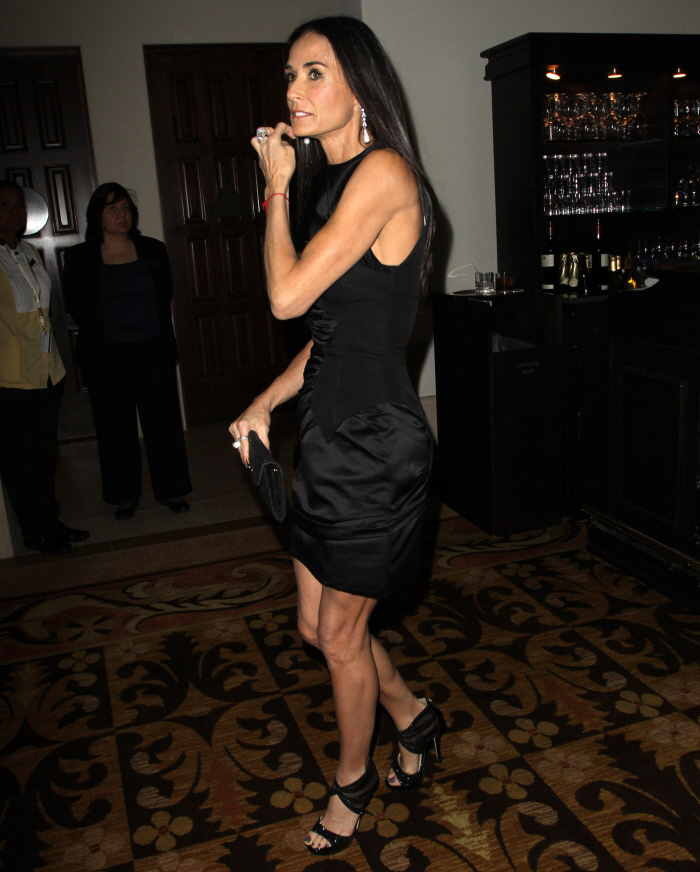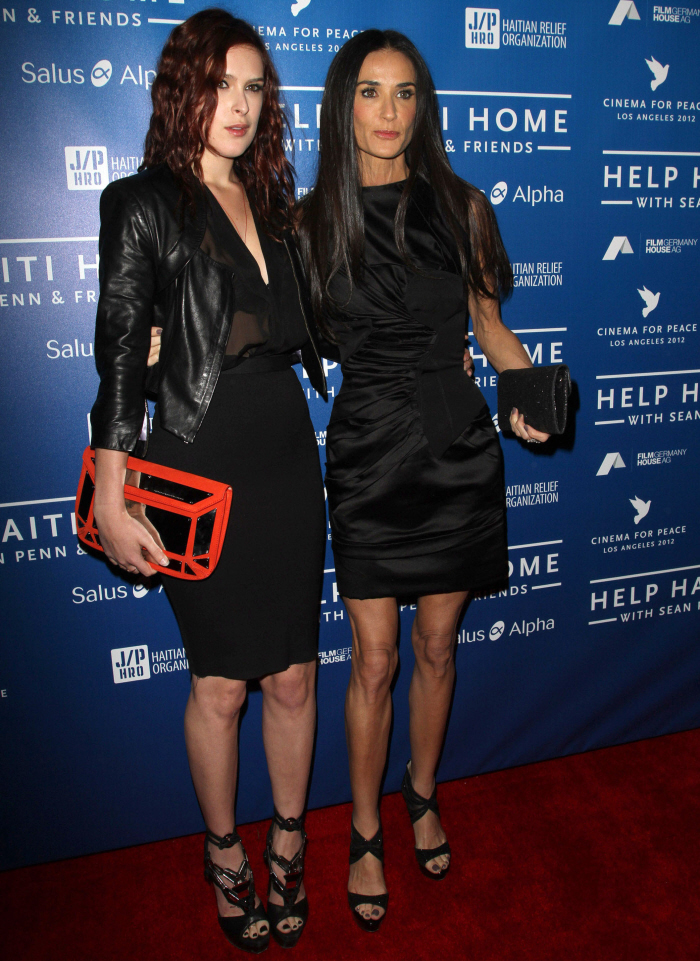 Photos courtesy of WENN.