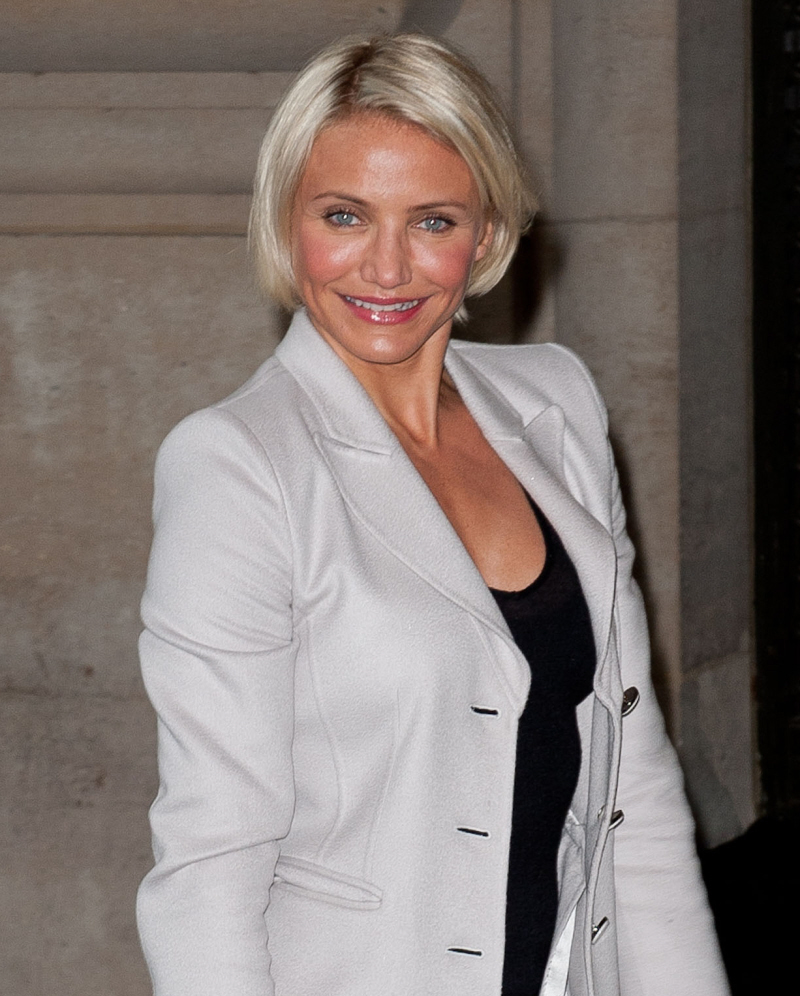 Cameron Diaz has been in Paris all week – go here and here to review our coverage of Camy's various costume changes. She's been all over the place during Paris Fashion Week, to the point where her appearances seem… I don't know… odd. Like, yesterday, she went to the Armani show, the Givenchy show, and the Chanel show. Before that, it was Dior and Versace, and some other ones thrown in. Look, Camy loves fashion, and God knows, it's probably a lot of fun to get free clothes and show up at runway shows. But I've got to wonder – doesn't Cameron have better things to do with her time?
Anyway, as we keep discussing, Cameron's face is looking different. CB thinks she definitely looks tweaked, and while I agree, I don't think Camy looks as horrible as she did when she was with Alex Rodriguez. That man did serious damage to Camy's girl-next-door, California-Girl beauty. Six months ago, Camy's face looked bloated, waxy and rough – but in the photos from Paris, I think she looks better. Now Radar is getting into the mix with what's going on with Cameron's face:
First her breasts and now her face? Since breaking up with baseball star Alex Rodriguez last year, Cameron Diaz seems to have gone out of her way to prove she is young, carefree and single! Cameron will be turning 40 in August, and RadarOnline.com has new photos that suggest she has gone to extremes to turn back the clock before her landmark birthday.

"There's something about Cameron Diaz's face that is very unusual," celebrity plastic surgeon Dr. Anthony Youn, who has not worked with the star, told RadarOnline.com in an exclusive interview. "She looks like she's preparing to take her costar Jim Carrey's role in The Mask!"

As RadarOnline.com previously reported, it was less than a month ago when formerly flat chested Cameron's suddenly voluptuous figure sparked speculation that she had gotten breast implants.

The Bad Teacher star showcased her startling new look at the 2012 Versace Spring/Summer show during Paris Fashion Week, where she gave Donatella Versace a run for her money in the fake stakes!

"Her forehead is excessively smooth, a possible consequence of overdone Botox injections. Her face also looks extremely shiny," Dr. Youn went on to say about Cameron.

"Although I do not believe she's had a facelift," he explained. "Laser treatments or chemical peels could account for her smooth, shiny skin. I recommend that she get some mattifying gel as soon as possible to calm it down."

It is not the first time that Diaz has had work done on her face. In 2006, she admitted to having a nose job but claimed it was for "medical purposes," after she broke it in a surfing accident.
[From Radar]
That's the plastic surgeon's big, scandalous reveal? Camy had Botox and she's too shiny? Whatever. I guess I agree about the immovable forehead, and I doubt she had a facelift or an eye job. I think she was messing around with fillers last year with horrible results, and most of her "new look" is the result of "deflating" after the fillers.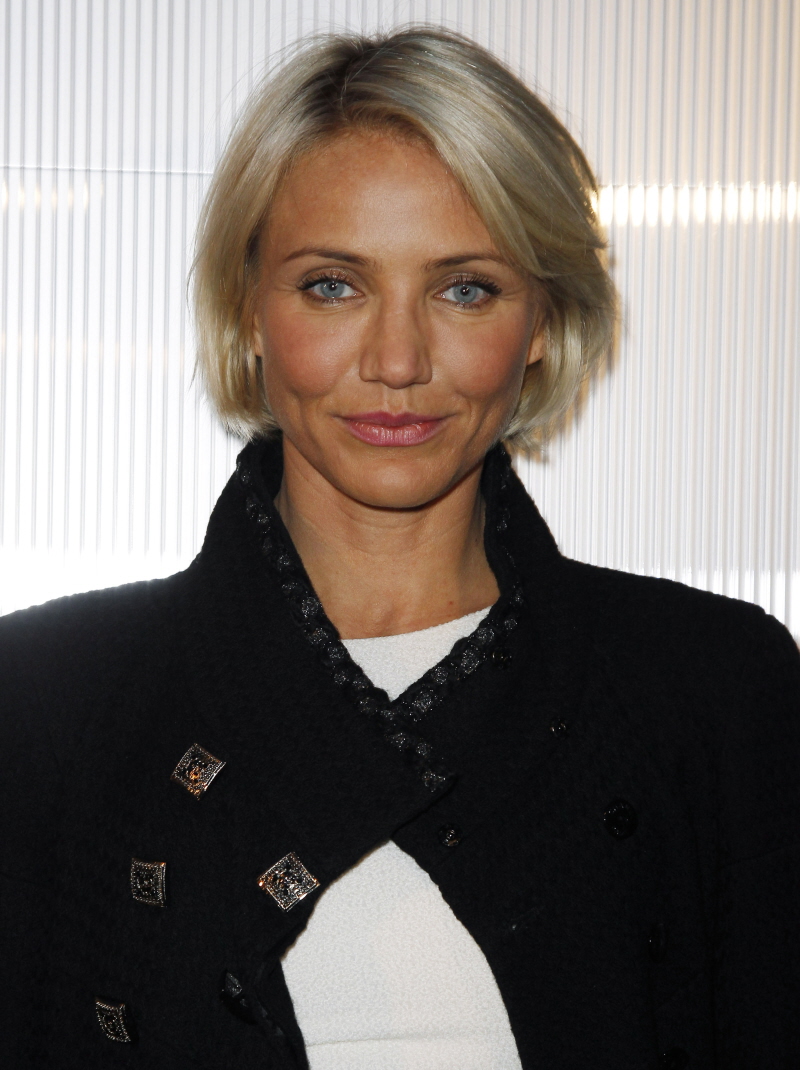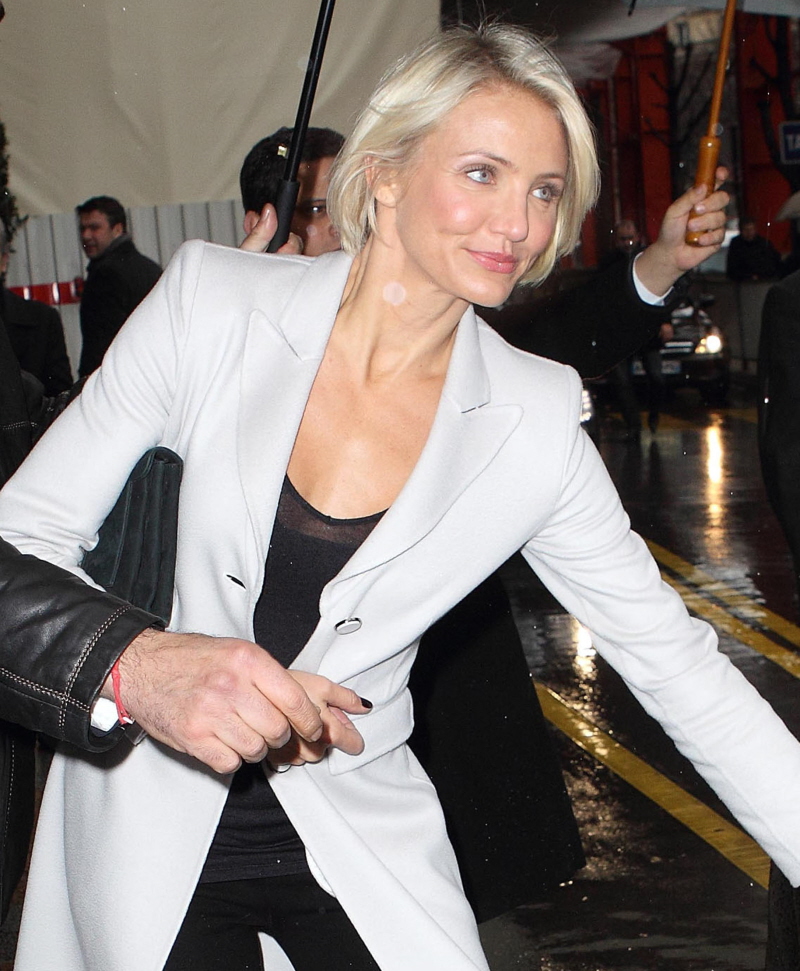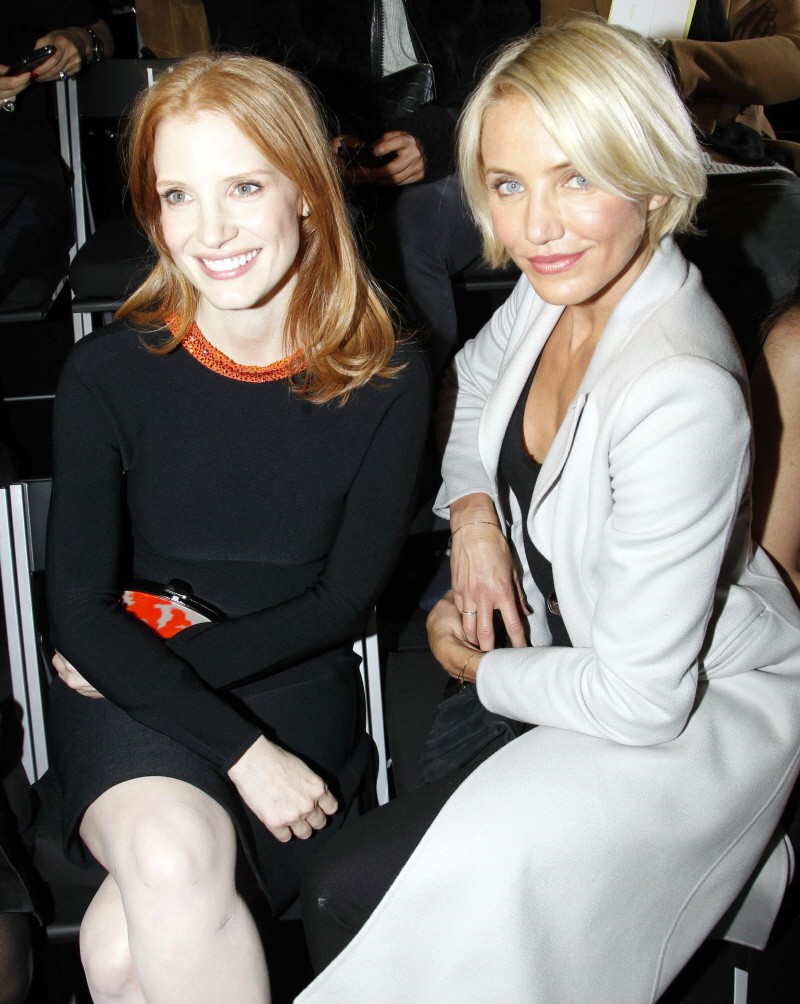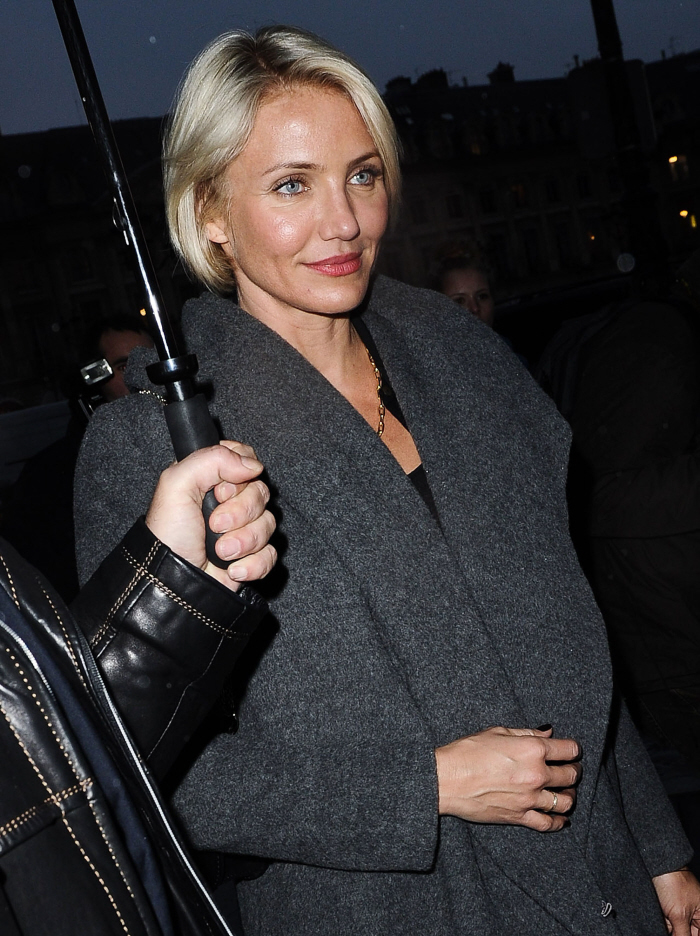 Photos courtesy of WENN, Fame.