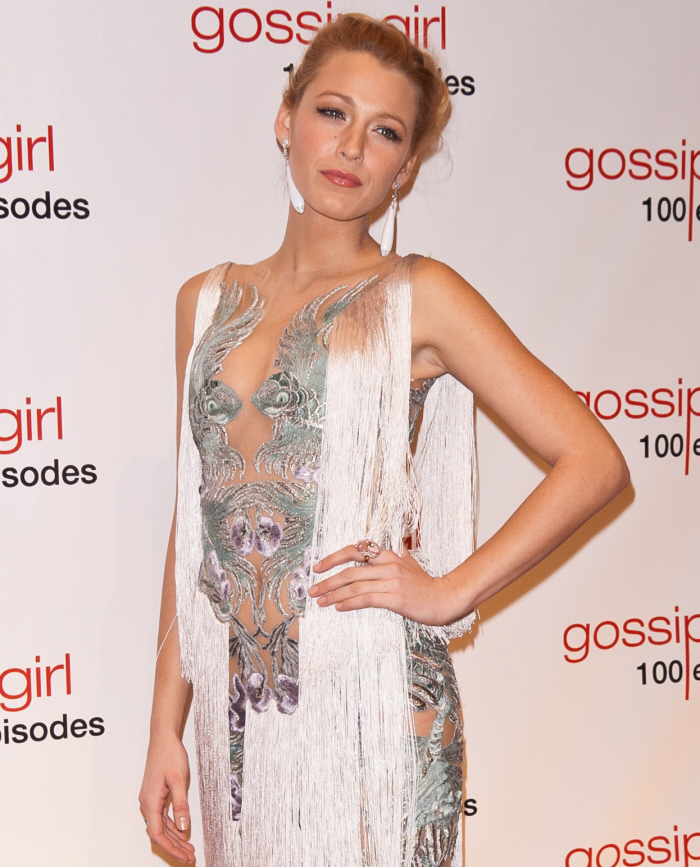 OH NOES. The girl with the golden PR moves has fumbled! Several weeks ago, the casting rumor mill went into overdrive and there were major claims that Blake Lively had scored a lead role in Steven Soderbergh's latest film, The Side Effects. Blake was alleged cast as a woman struggling with addiction, torn between her veteran husband (Channing Tatum) and her shrink (Jude Law). It was a juicy, meaty role, and Blake would have been required to do some heavy lifting, acting-wise. The speculation about the casting caused consternation – why Blake? Why Steven Soderbergh? WHY? Well, things just got more complicated. As it turns out, the film studio producing The Side Effects, Annapurna, has just dropped out, and rumor has it they dropped out because of Blake's alleged casting. What makes it even worse is that now it seems like Blake's casting is back to just being a "rumor" not a fact.
Call it a troubling side effect of the proliferation of casting rumors. According to Variety, film studio Annapurna has dropped out of its commitment to finance Oscar-winning director Steven Soderbergh's upcoming psychodrama thriller, "Side Effects." According to the Playlist, the studio balked at Soderbergh's rumored casting of Blake Lively as a pill-addicted woman at the center of a love triangle between her doctor and ex-con husband. The two men, according to recent reports, will be played by Jude Law and Channing Tatum, respectively.

The film is still set to be distributed by Open Road Films, but will need to find new cash for production; Variety reports that it should be able to do so at Sundance.

Both Law ("Contagion") and Tatum ("Magic Mike," "Haywire") have worked with Soderbergh before, but this would be Lively's first time with the director. Then again, as producer Lorenzo di Bonaventura told The Huffington Post this week while talking about his new film "Man on a Ledge," the casting was just a rumor — and, as is now evident — rumors can often hurt a film in pre-production.

"We don't have any cast set yet. We're definitely very interested in those actors, but there's nobody set," he said. "It's a little frustrating because it can often spoil the process a little bit. When things become public in general, they're harder to manage. As a producer it becomes more complicated. A lot of the rumors are false and people are disappointed when you actually hire the person you wanted. It's a little problematic, it's something you have to live with."

Variety reports that Annapurna dropped out of the film Friday, days before di Bonaventura denied the concrete casting, making clear the tangible effect on production that can be wrought by the rumor mill. That the casting rumors started weeks ago, without a public correction, is less an accident than a now-damaging concession to the web's insatiable appetite.

"I used to try to correct it all the time, but no one cares when you try to correct it in my experience," the producer said. "Whatever the better story is, I guess if the correction is the better story, they'll go with that, but if they like the rumor better than your correction, they're going to stick with it."

Soderbergh has always made sure to make films his own way, and Lively would be one of his less off-kilter leading lady choices. She is an accomplished screen actor, with a starring role in "Gossip Girl" and supporting parts in dramas like "The Town," while the director has cast porn star Sasha Grey in an art film, and his current film, "Haywire," stars Gina Carano, a former MMA star.

He's also not afraid to pull out of projects. Soderbergh spent years developing Brad Pitt's "Moneyball," only to walk away when that film was not heading in his preferred direction.

"If I can't do a film the way I want to do it, then I don't want to do it," he recently told the Star Ledger. "On 'Moneyball,' the way I wanted to tell the story was very unorthodox. It was very carefully planned out, but it required a real leap of faith on the part of Brad and the part of the studio. And, you know, in the end, it's their money and it's their call."
[From HuffPo]
That's pretty rough for Blake – she can't headline a film without it causing major financial difficulties and controversies. Does this mean the film will be recast in total? Does it mean that only the lead role will be recast? Does it mean that although Blake's PR game is spectacular, she still can't headline a film in the eyes of Hollywood producers and studios? Considering I – and nearly everyone else – balked at the idea of Blake headlining a Steven Soderbergh film, I'd say it's just that people don't buy her as a lead actress in films yet. They're content to let her play "the girl" in big-budget films, but she doesn't get to headline yet.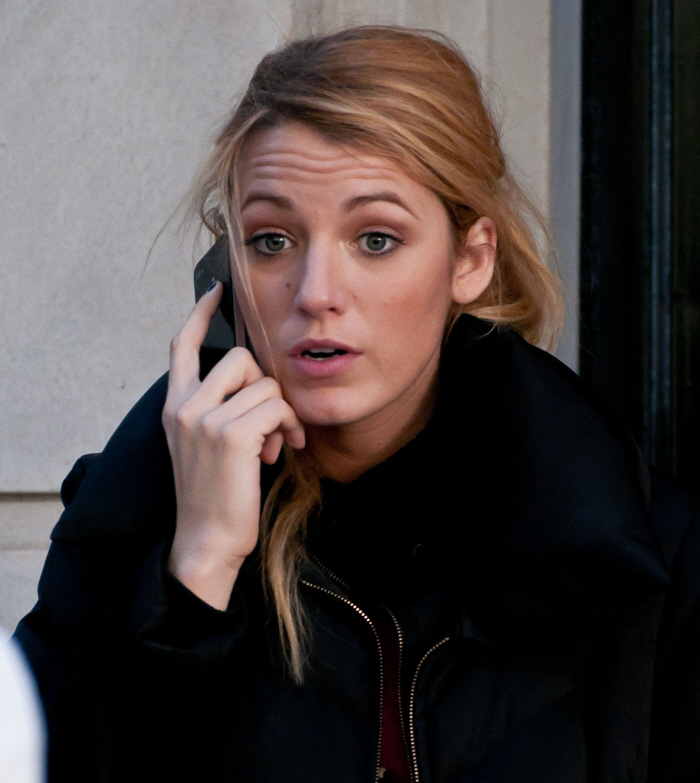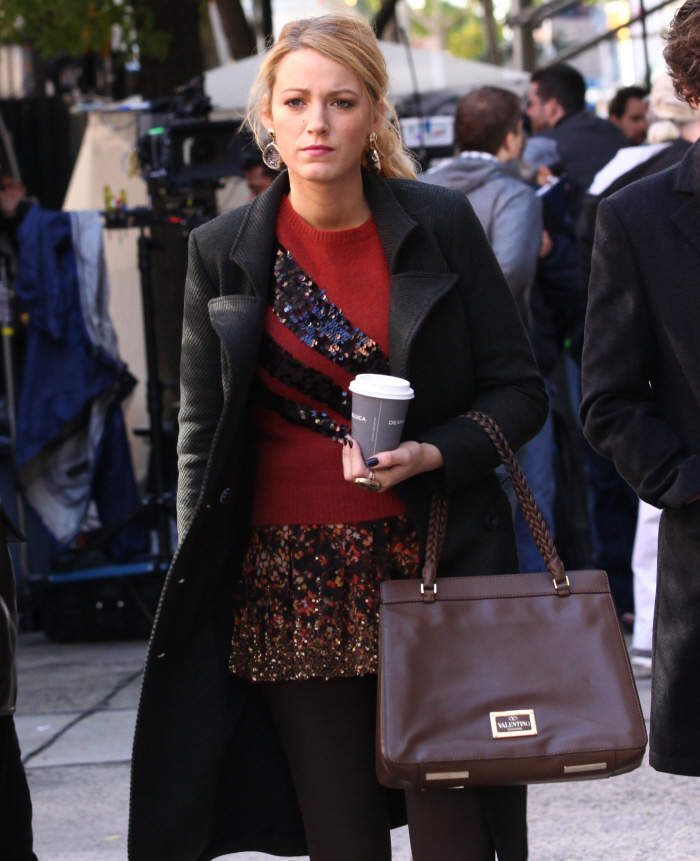 Photos courtesy of WENN.