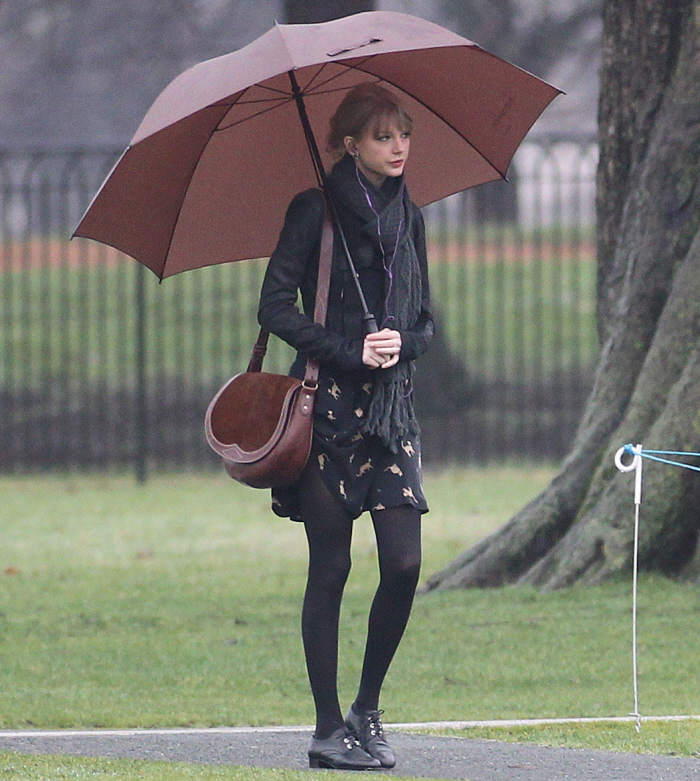 Taylor Swift has been in London this week – and she'll be there for months, I believe, as Tom Hooper's Les Misérables begins production soon. So Swifty arrived in London early to do some photo ops around town, looking sad and winsome, of course. Swifty will be playing Eponine in the production, which… sure. I don't have a strong opinion on, honestly. Les Misérables is one of my least favorite musicals/books/whatever, so it's not like I'm even going to see the movie when it comes out. I'm including a photo of Swifty at the London Zoo, and lots of pics from Swifty's forlorn trip to (no joke) the Diana Memorial. She looked weepy in the rain, she stared at some swans. It was all very intense.
Also intense? Swifty's love life, of course, but if her Vogue Magazine interview was any indication, I don't think she's as bad off as people think. Swifty's Vogue article was surprisingly good, especially when she talked about boys and her latest dating rules. But that Vogue piece was the jump-off point for some "sources" to go to Us Weekly and talk about how Swifty is still very much screwed up over Jake Gyllenhaal! OMG JAYLOR.
One year later, Taylor Swift is still smarting from her split with Jake Gyllenhaal. "It was earth-shattering," Swift told Vogue about the end of her three-month romance with the actor, 31. Adds a Swift source, "She's haunted by that relationship. He totally screwed with her mind."

Indeed, she's been having a hard time moving on: "She doesn't know hot to meet anybody new."

As least there's a bright side – Swift is once again using heartache as inspiration. "The songs on her next album are intimate and revealing," says another source, confirming, "Some are about Jake."
[From Us Weekly, print edition]
"He totally screwed with her mind." Of course he did! She was 20 years old, dating a man a decade older who actively did NOT want to do anything but go apple-picking and have the occasional "clothes on" cuddlefest. And then he dumped her over the phone. Admit it, you would be screwed up about it too. As for the Jake songs… I can't wait.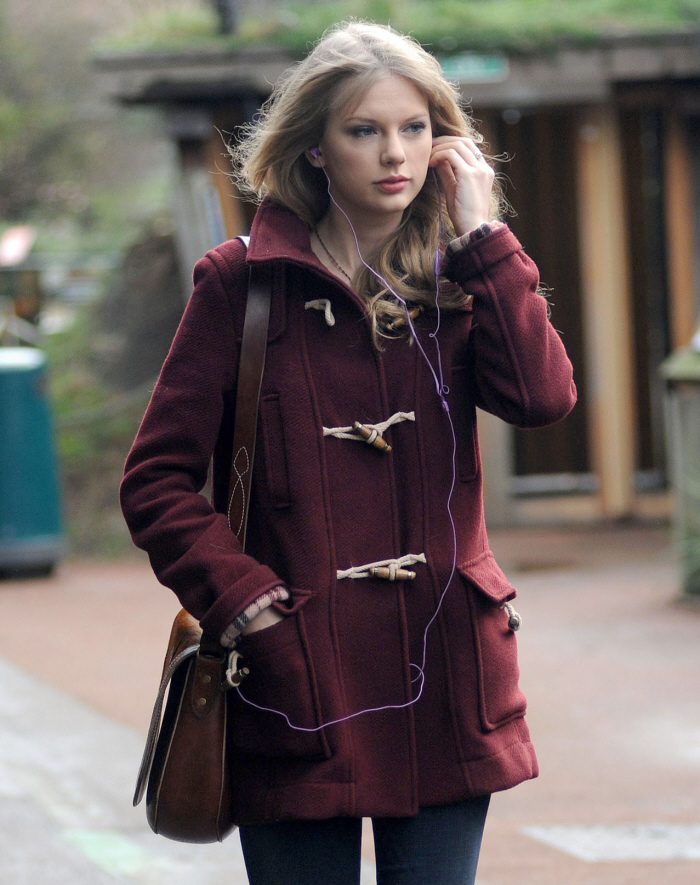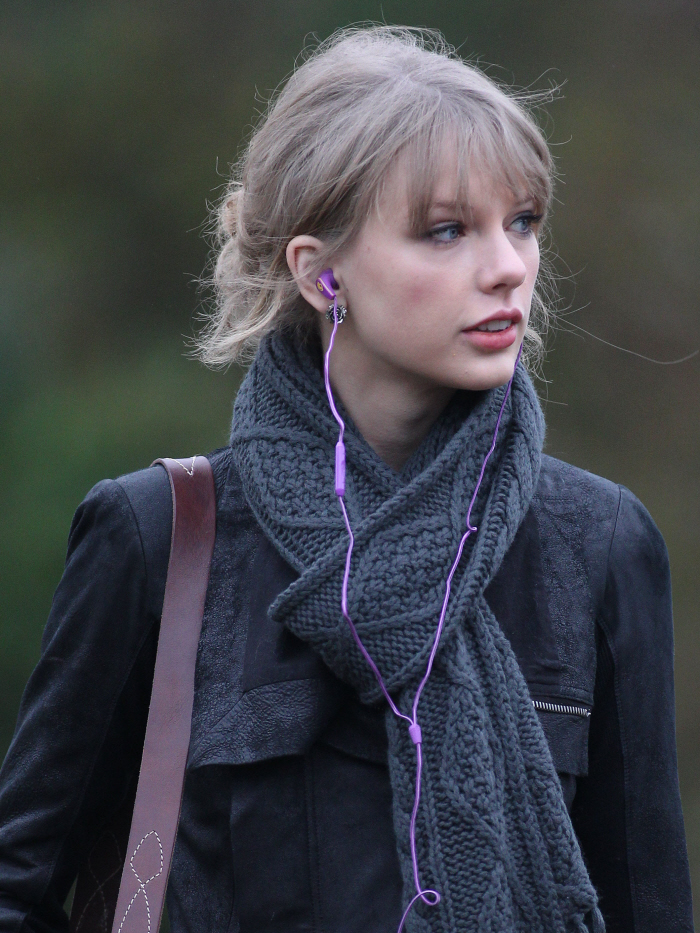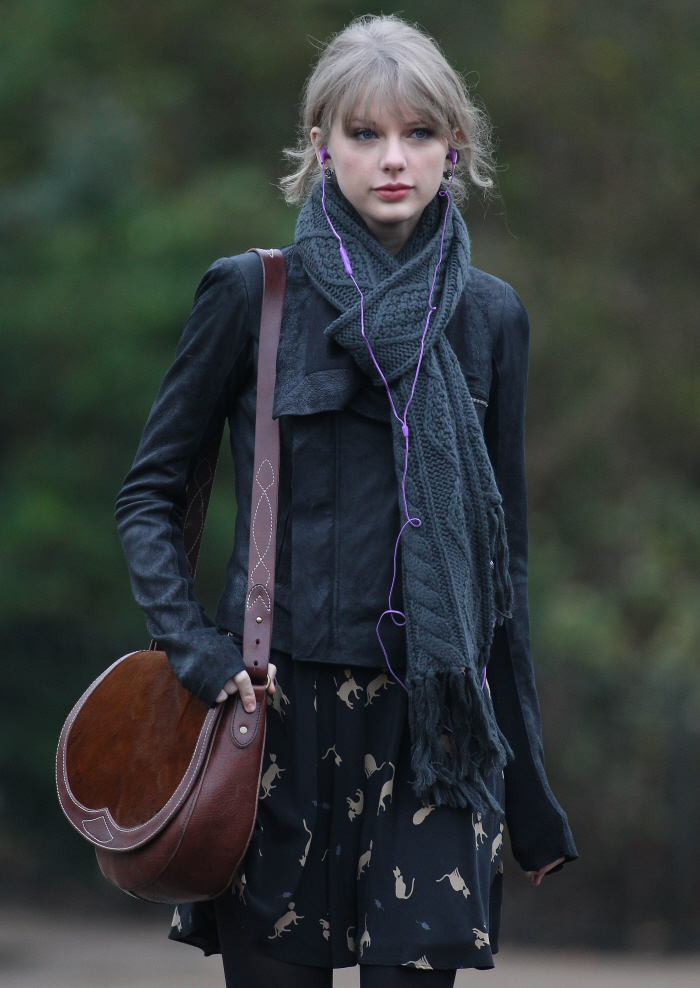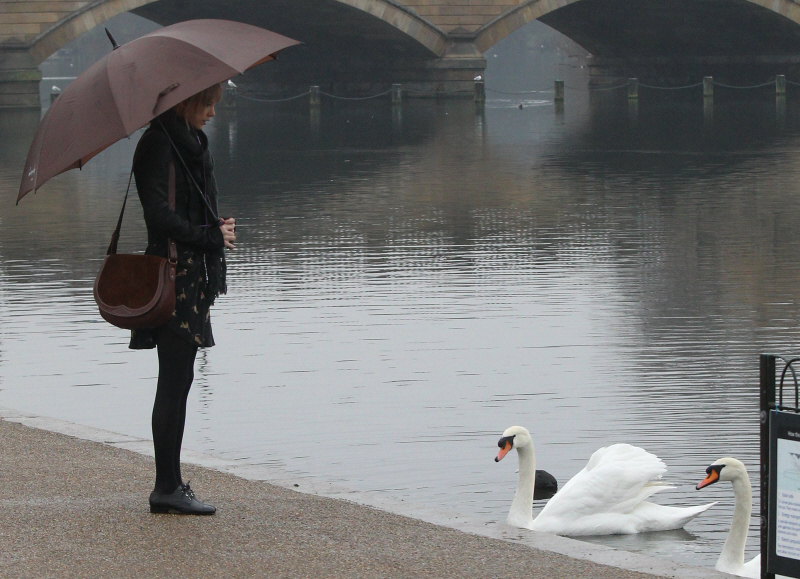 Photos courtesy of WENN.