Rose Byrne & the 'Bridesmaids' ladies: worst dressed of the SAGs?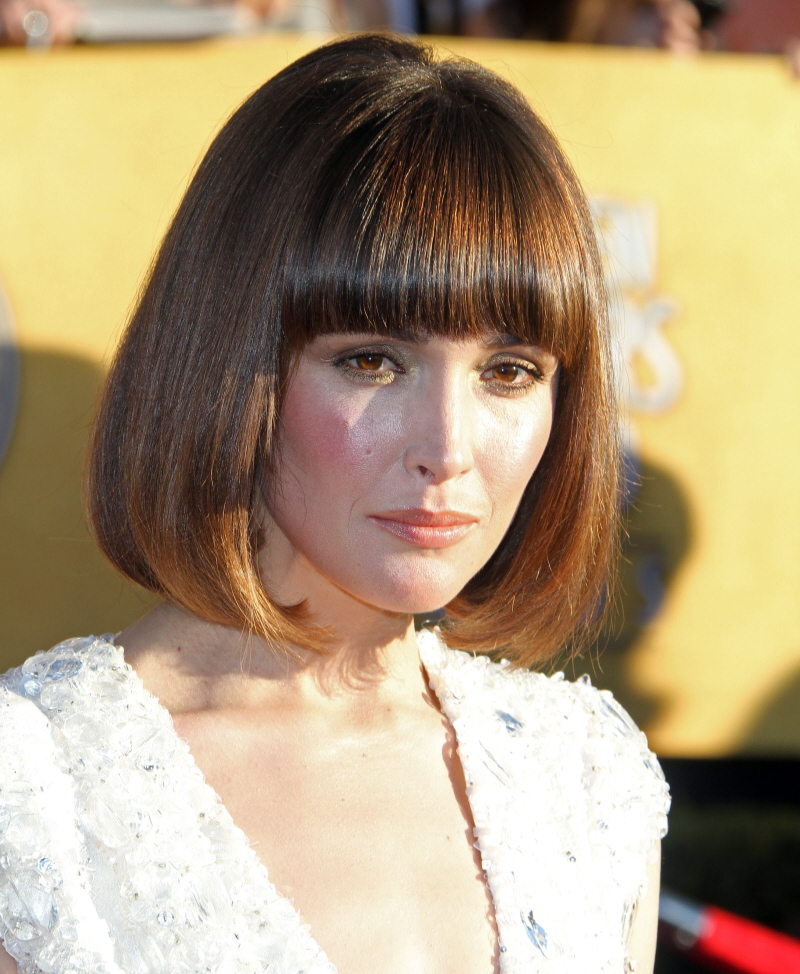 This is The Face of Bangs Trauma. There is NO NEED for a woman to do this to herself. Poor Rose Byrne. She's so beautiful and so talented, but her hair issues have destroyed her chances to ever become "someone to watch" on the red carpet. Plus, the girl has NO style. At the SAGs last night, the cast of Bridesmaids was out in full force. I sometimes feel like Rose is the odd girl out of that cast, maybe because she's the only non-American, maybe because she's known more as a dramatic actress, maybe because SHE HAS CODE RED BANGS TRAUMA. I don't know. Whatever is going on with her, it's not good. Rose wore this 2009 Elie Saab jumpsuit that is easily my choice for Worst SAG Outfit. It's not that I hate jumpsuits or anything – sometimes, a jumpsuit is a really cute red carpet choice. But this one, with the stiff, beaded, brocade material and the shoulder embellishments, it's all just awful. The cherry on top is the awful "Dutch Boy" hair. It's epic in its hideousness. Poor Rose.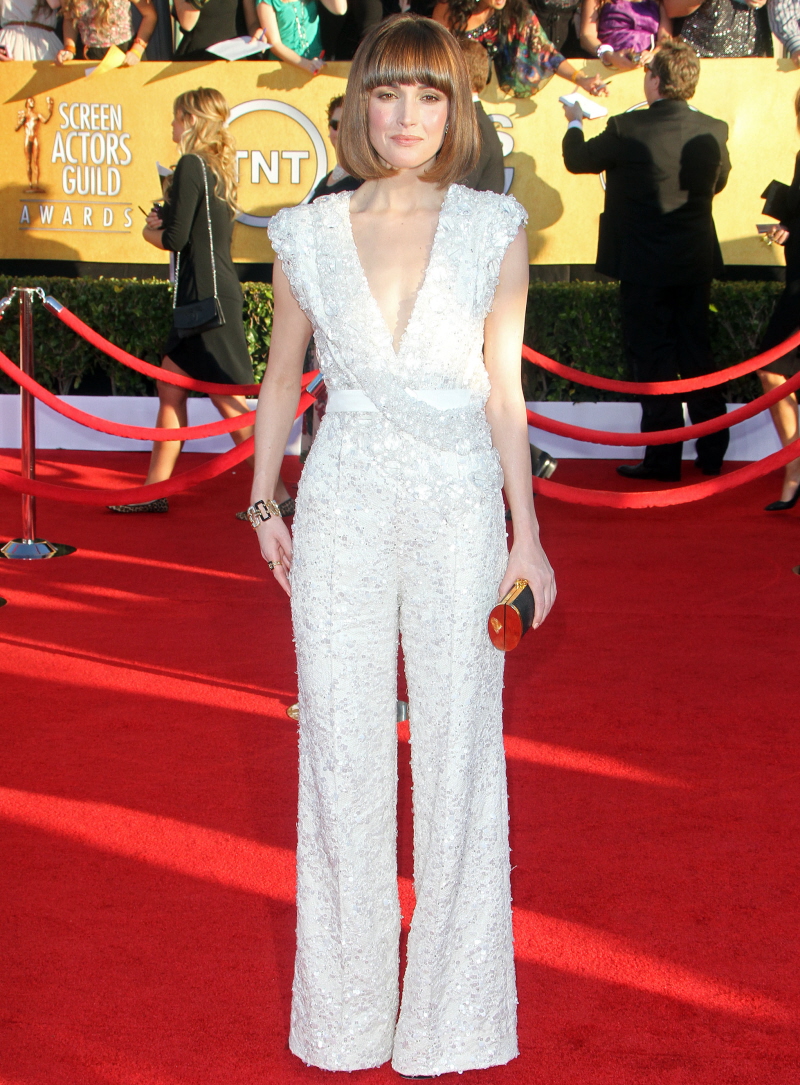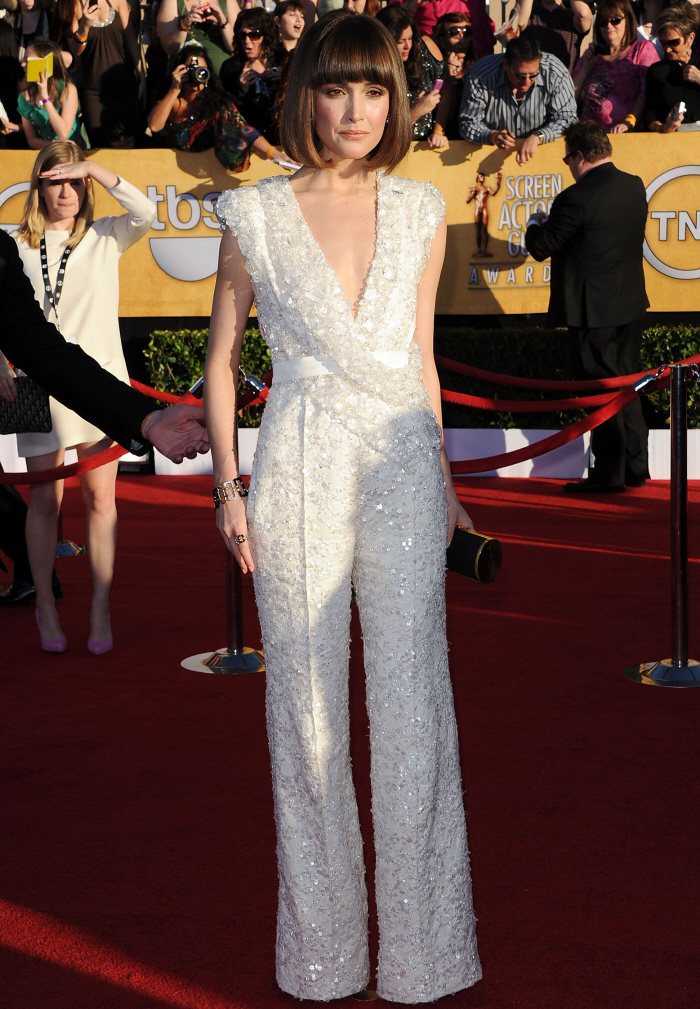 Compared to Rose, anyone else is going to look better, right? So why did Kristen Wiig still manage to mess up her look too? I like and respect Kristen so much… which is why I really want her to find a (better?) stylist. CB really likes Kristen's Balenciaga gown, and while the beigey color completely washes Kristen out, the gown itself is well-constructed and pretty. The biggest problem here is the hair and the giant choker. I don't hate Kristen as a brunette, but while she's darker, she shouldn't go so dark with her makeup too, because the effect looks really cheap.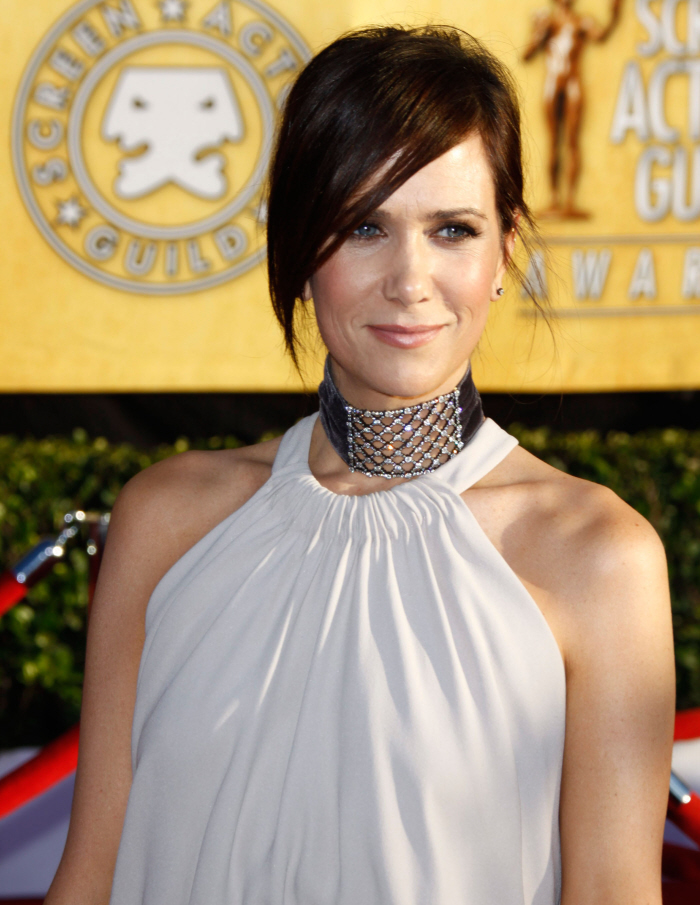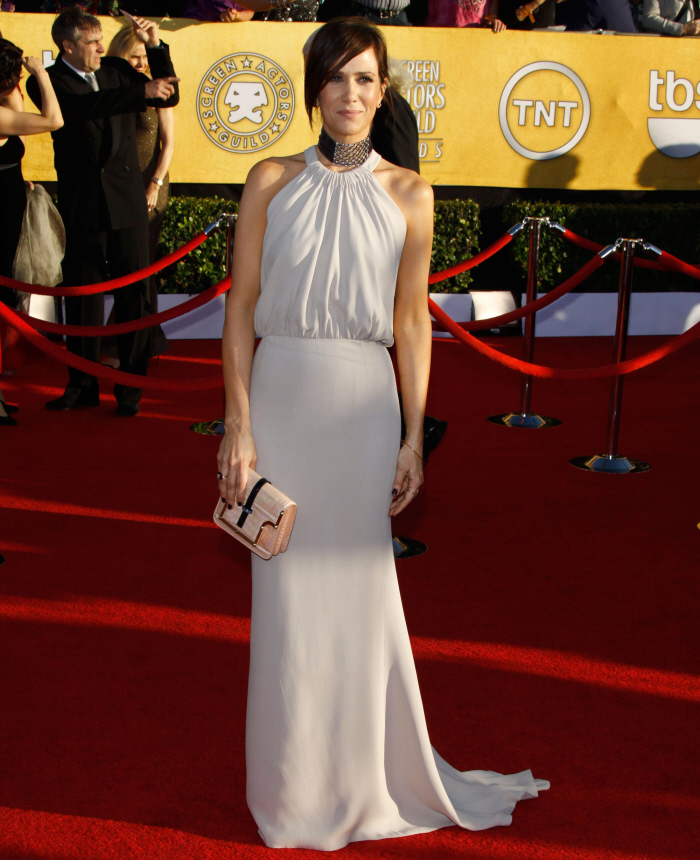 Go ahead an hate me, but I thought Melissa McCarthy was the best dressed of all of the Bridesmaids girls. She looked classy and simple. I would like to her in a brighter color, maybe. Her dress was Badgley Mischka – I'm glad Badgley Mischka gowns are returning to the red carpet, aren't you?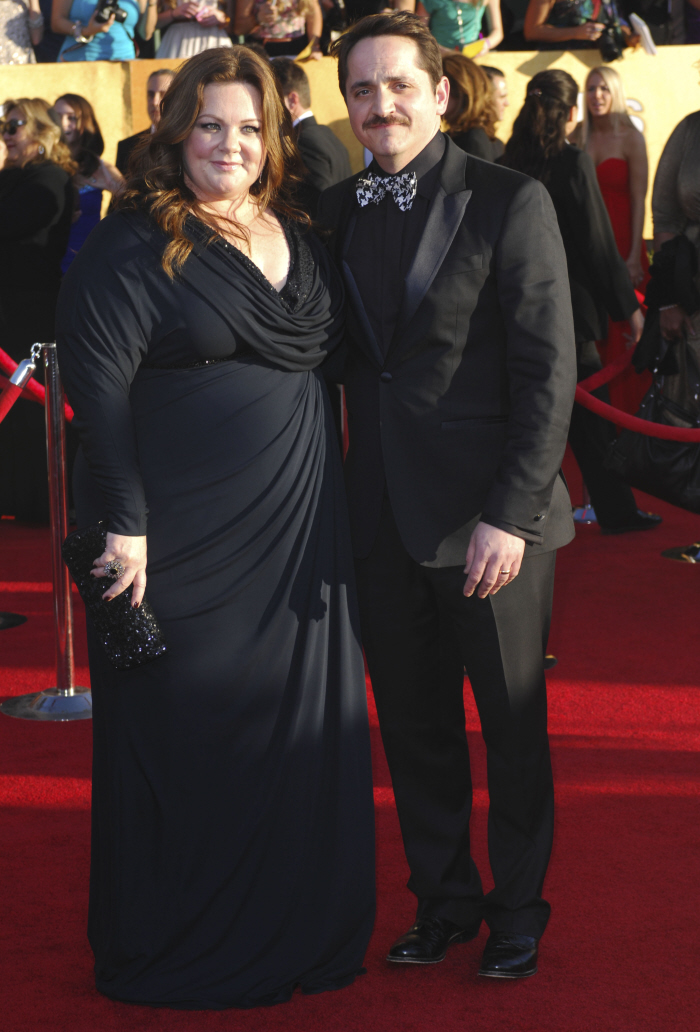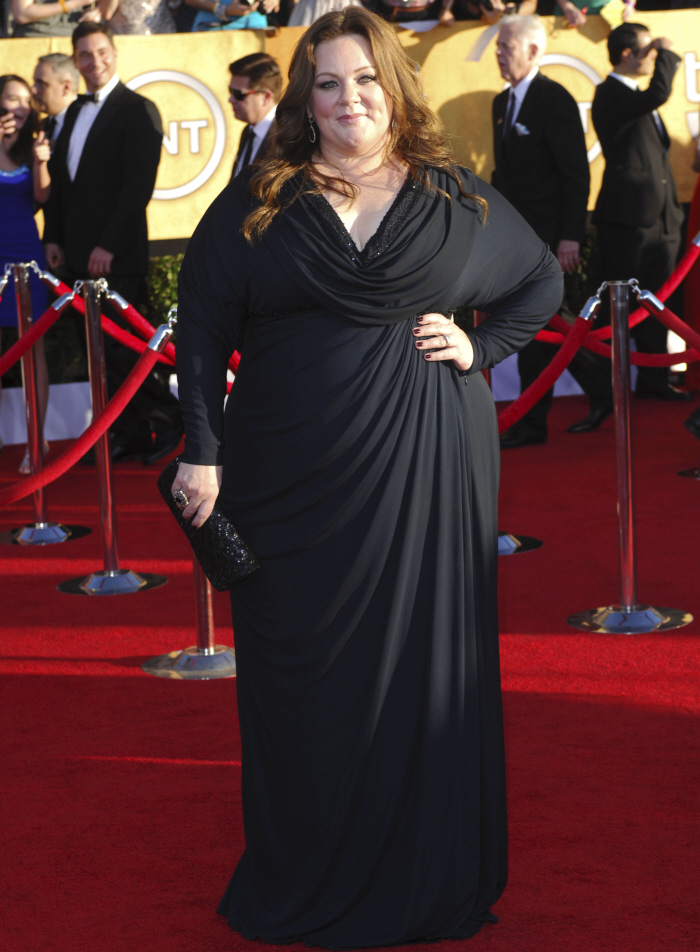 And here's Maya Rudolph in Naeem Khan. I don't think this dress suits her at all – it's WAY too matronly. Maya is only 39 years old – this is the kind of dress I could have seen on Meryl Streep or Glenn Close, you know?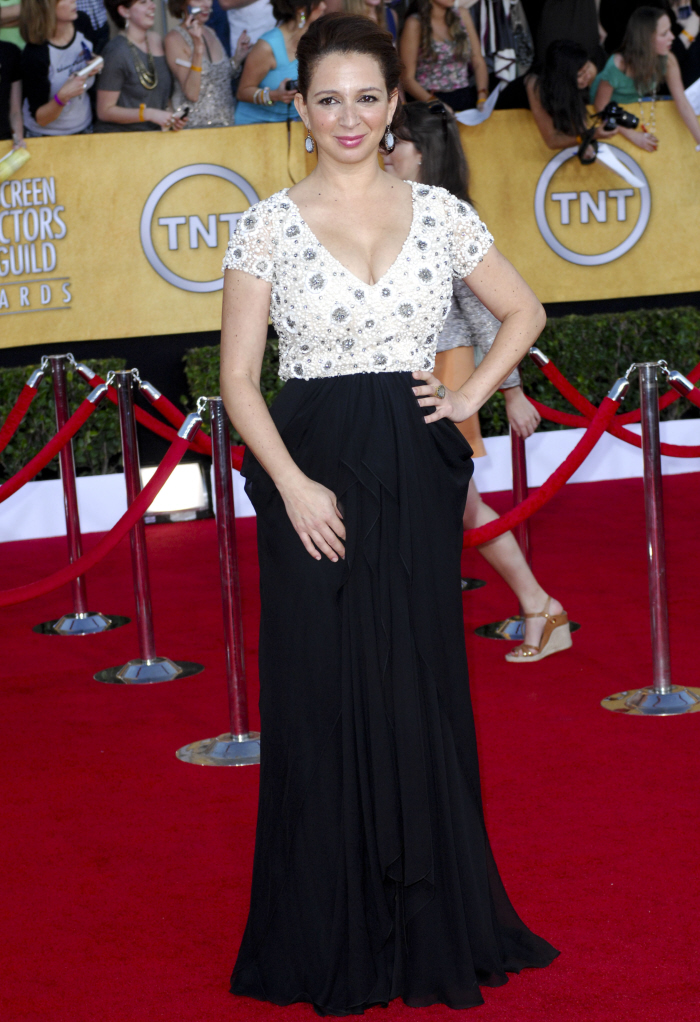 Photos courtesy of WENN, Fame.

Written by Kaiser

Posted in Fashion, Maya Rudolph, Melissa McCarthy, Rose Byrne

- Who butchered the National Anthem? [D-Listed]
- Rob Lowe never ages [Lainey Gossip]
- What is Vanessa Hudgens wearing? [Go Fug Yourself]
- Summer guide to reality TV [Reality Tea]
- Game of Thrones recap [Pajiba]
- Tan Mom's music video [Buzzfeed]
- Amanda Knox is broke [Starcasm]
- Backstage at the Billboard Awards [Popsugar]
- Miley is still stuck in the 90s [Popoholic]
- Blind Items revealed: Adam Levine [CDAN]
- Hugh Hefner bought Crystal Harris a house [Celebslam]
- What happened to Aimee Teegarden? [The Blemish]
66 Responses to "Rose Byrne & the 'Bridesmaids' ladies: worst dressed of the SAGs?"