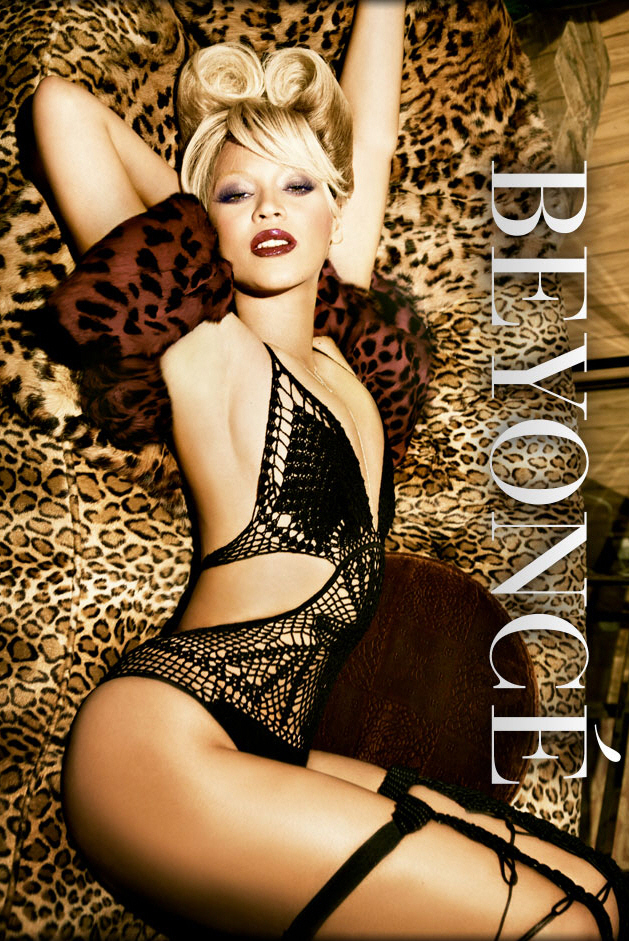 Beyonce and Jay-Z have gone quiet for the most part since the birth of little Blue Ivy. I mean, they released a statement and Jay released a song, and he also partied all night at a club opening, but other than that… relatively quiet. What does this selective silence mean? Does it mean that they are quietly enjoying the first months of little Blue's life? Or does it mean that something big is coming – like some kind of craziness for the Grammys? I don't know. But I do tend to believe this In Touch Weekly report, just because I don't have a reason to disbelieve it:
Beyonce isn't leaving anything to chance when it comes to the welfare of her firthborn child. According to a friend, the new mom has two nannies on call at all times, which makes for a total of six nannies for little Blue Ivy Carter.

"Beyonce wanted to make sure that her daughter has the best of care," a friend of the singer tells In Touch. "Her diaper is changed every hour."

And proud papa Jay-Z, 42, is also lavishing attention on the newborn – by way of bling.

"Jay-Z bought her diamond earrings and a platinum baby bracelet," reveals the friend. "Even her bottle has pink sapphires on it."

A little over the top perhaps, but what can you expect from the couple who reportedly spent $1.3 million to bullet-proof the delivery room!
[From In Touch Weekly, print edition]
"Her diaper is changed every hour" – not "Beyonce changes her diaper." But isn't that weird – is that a thing? Changing a baby's diaper hourly instead of just waiting for a more occasion-appropriate time to change the kid's diaper? As for the all of blinged-out baby stuff – babies just shove everything into their mouths, right? And that's why you don't give them jewelry and stuff? Those six nannies better keep an eye on things, but Blue's parents are idiots.
By the way, these are all photos from Beyonce's (phantom, pillowy) pregnancy – various pics from July to September of last year, which was Bey's second trimester. The one where Bey is in black – that's from Glastonbury, where Gwyneth Paltrow claims Bey was "barfing" in between songs because of morning sickness. Hm…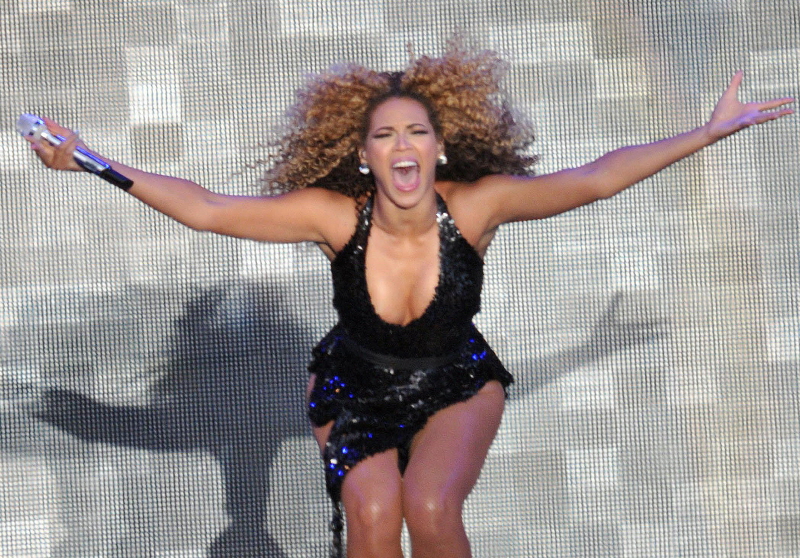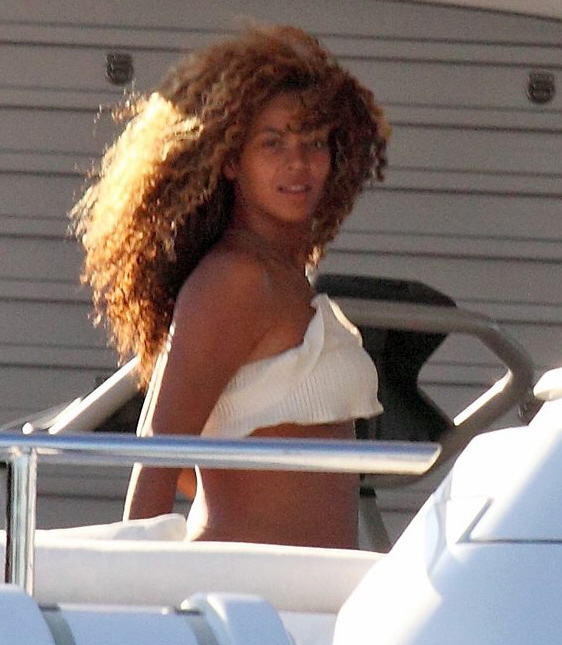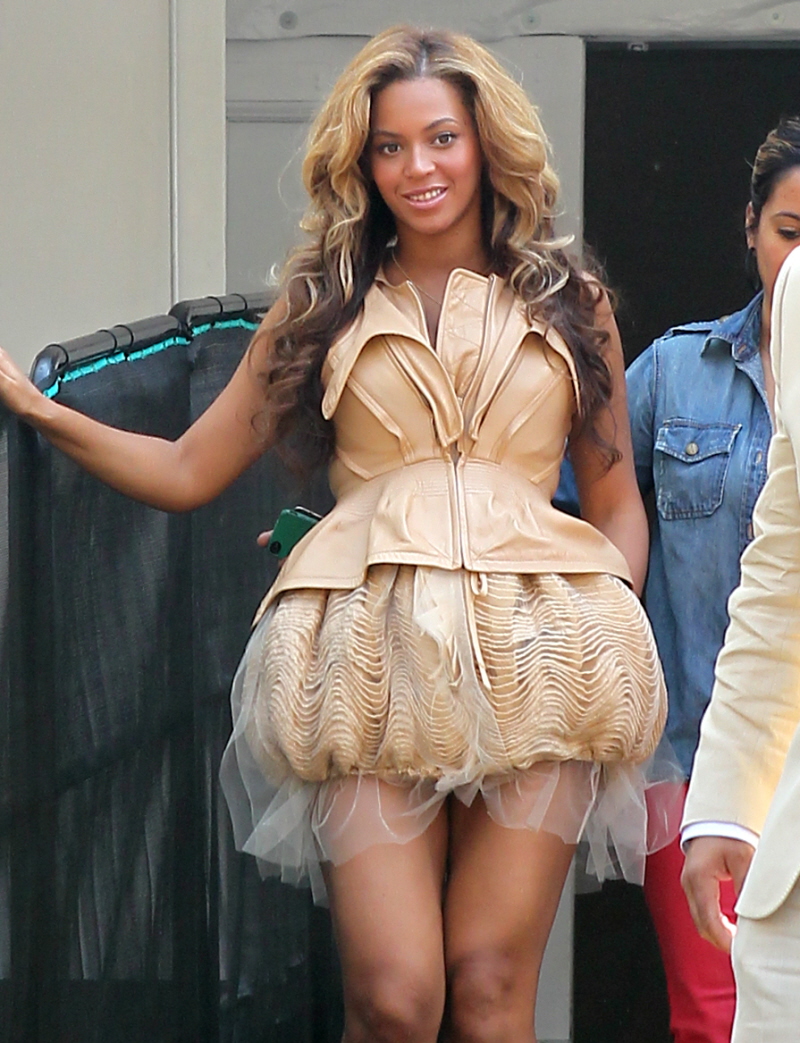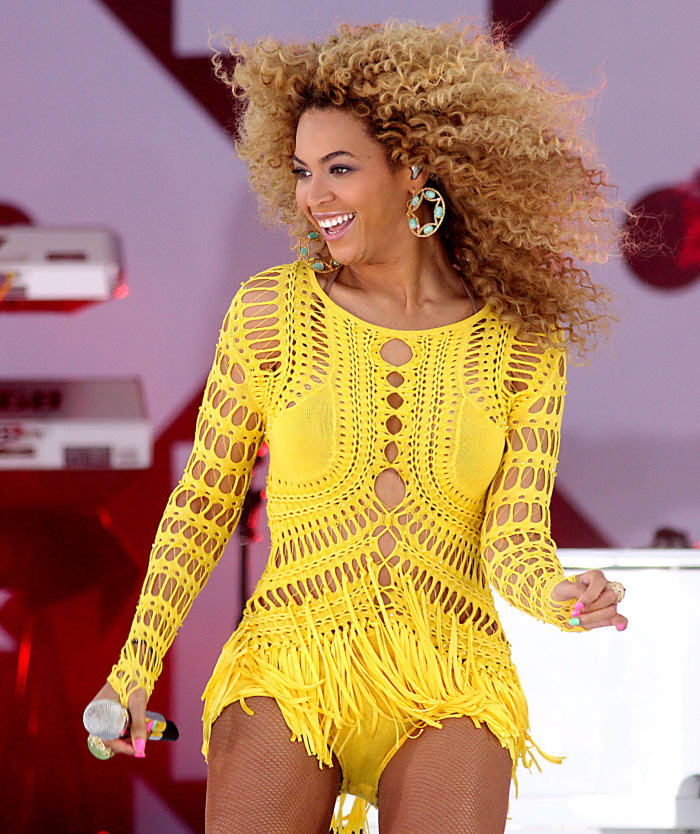 Photos courtesy of WENN, Fame/Flynet.