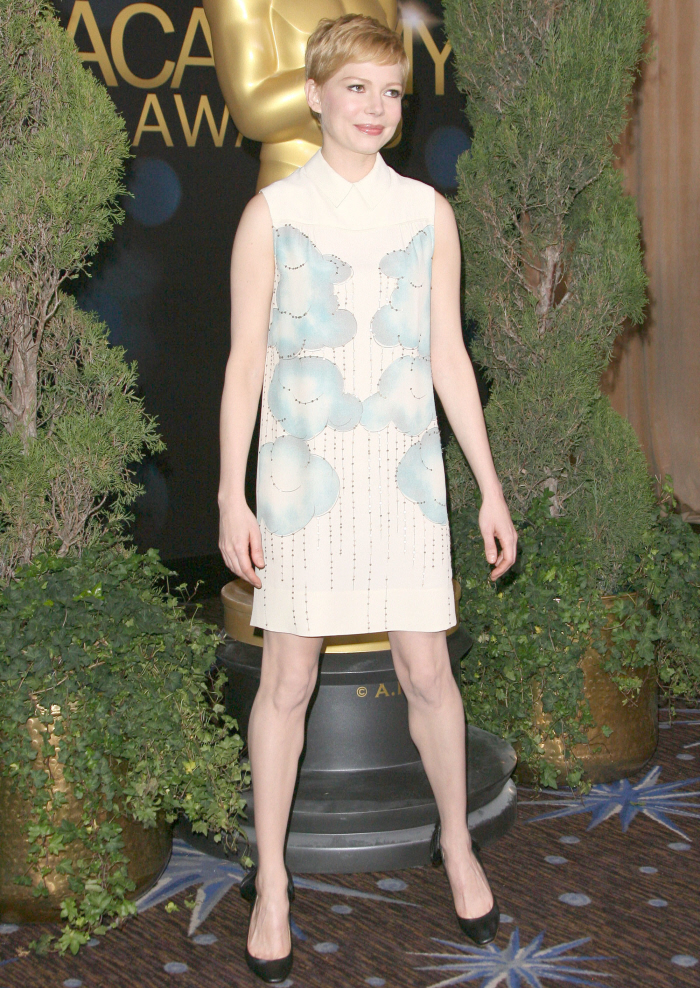 Here are more photos from yesterday's Oscar nominees luncheon in Beverly Hills. I always think this must be one of the best events during the awards season – you don't have to wear a gown, you don't have to pose on a red carpet, you get to eat lunch with friends and other talented people, and you pose for a big "class photo" at the end. It seems more low-key, and as such, it's never a big fashion event. Still, it's nice to look at the photos. First off, here's Michelle Williams, back to her beloved pale colors and Mia Farrow-in-1973-styling. Michelle is actually wearing a Victoria Beckham dress! Eh, I still don't like it on Michelle.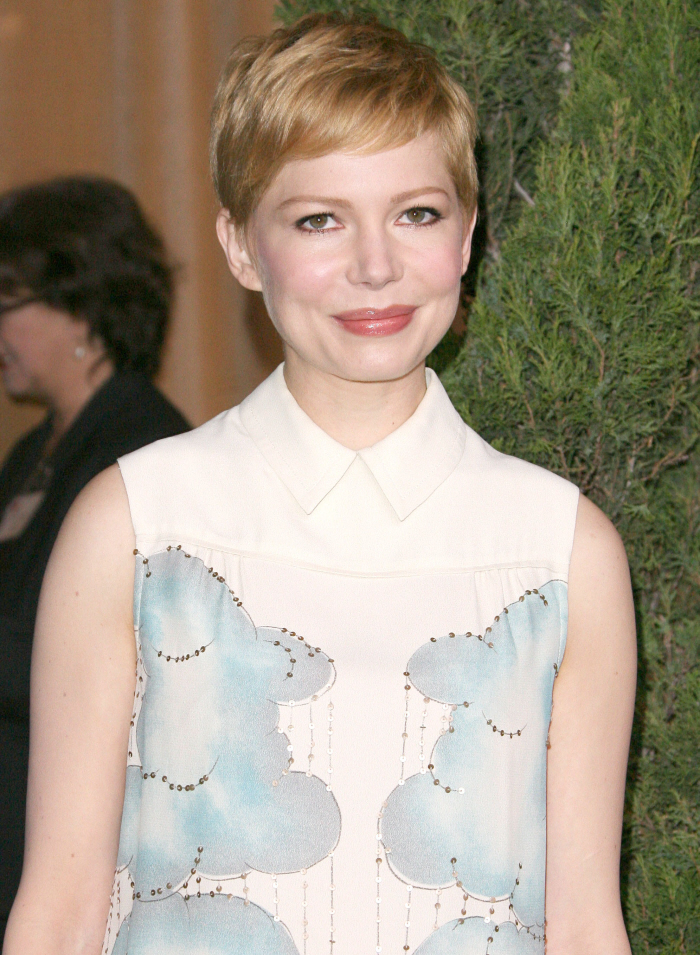 I love Glenn Close's face, and I love her talent. I'm happy she was nominated for an Oscar this year. But dear God, that is one ugly coat.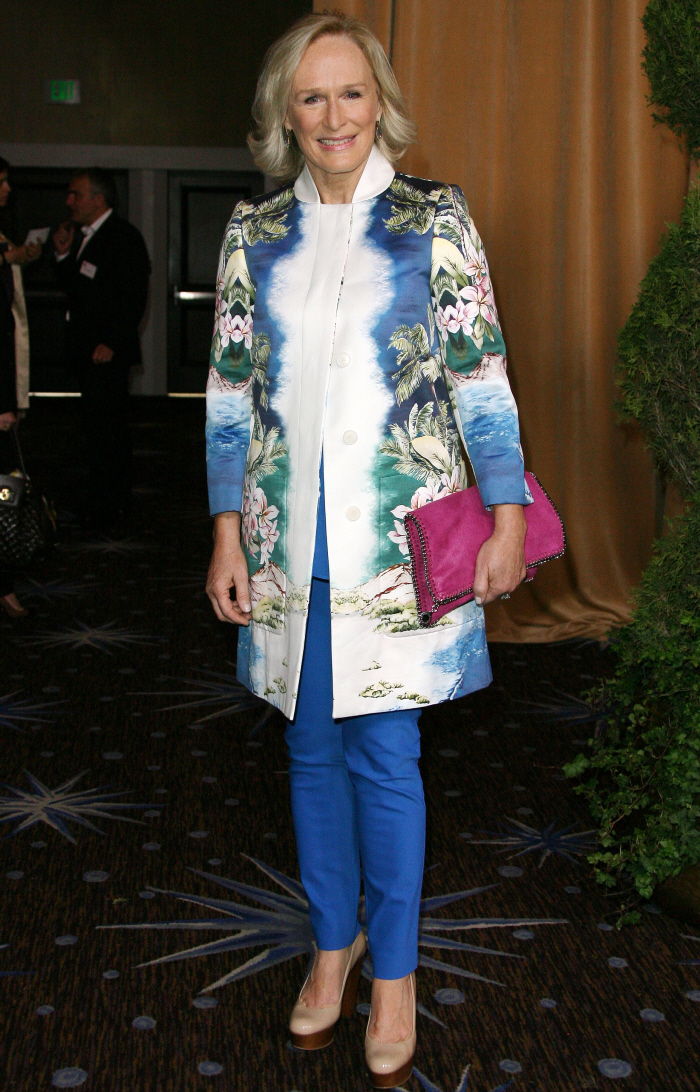 I love this color on Melissa McCarthy.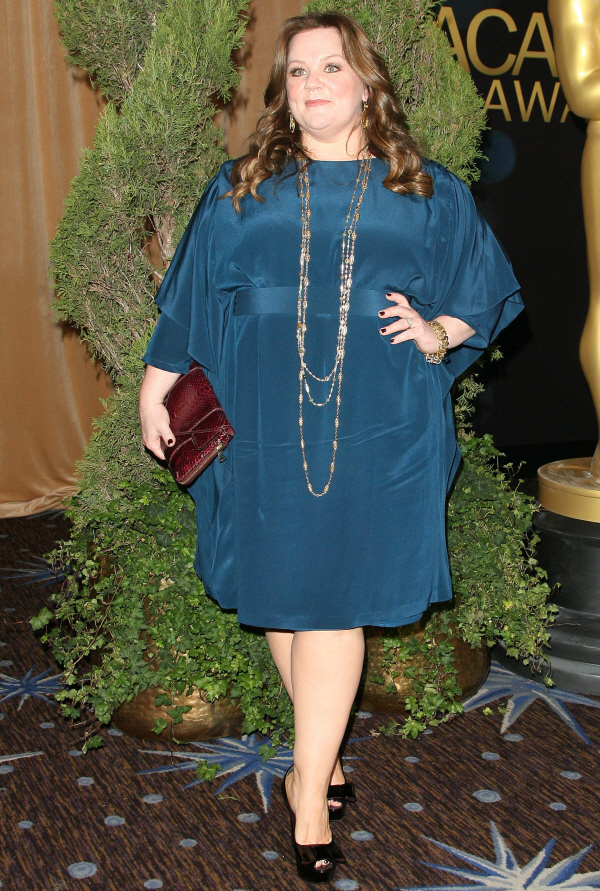 Can we talk about how great Meryl Streep looks? She's so beautiful. I love her hair these days, and Meryl isn't a hair person. This look is perfection except for the panty hose-with-open-toe shoes thing.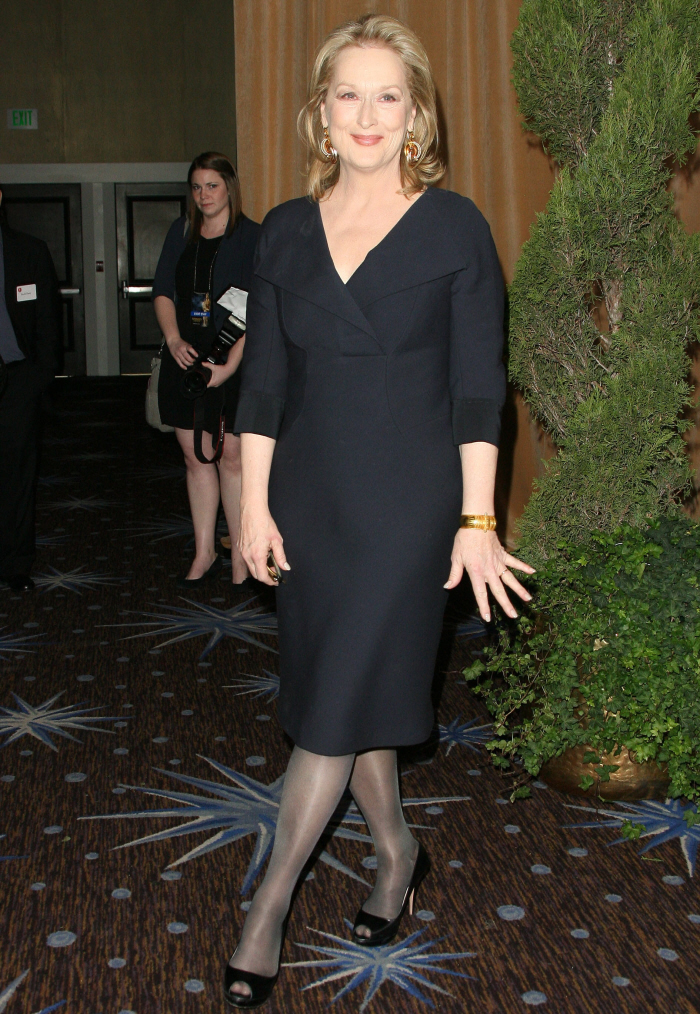 I actually like Rooney Mara's outfit here. The blazer is Thierry Mugler and the jumpsuit is Asos. The pants need to lose an inch or two, though.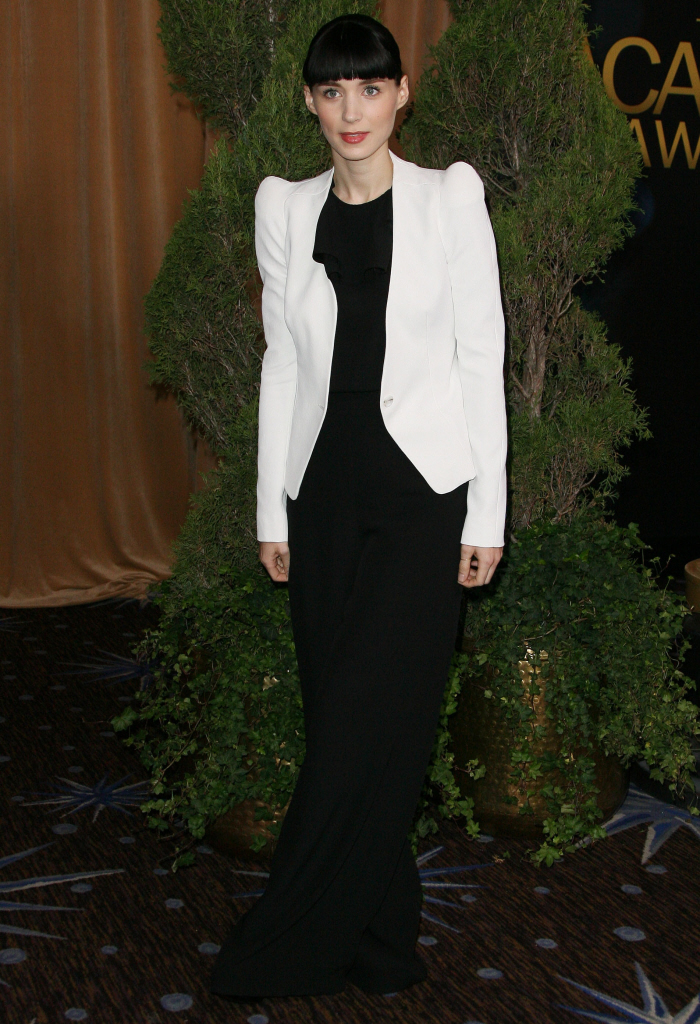 Viola in too-bright Juan Carlos Obando. I love her in bright colors, but this is just too "look at me!" for my tastes.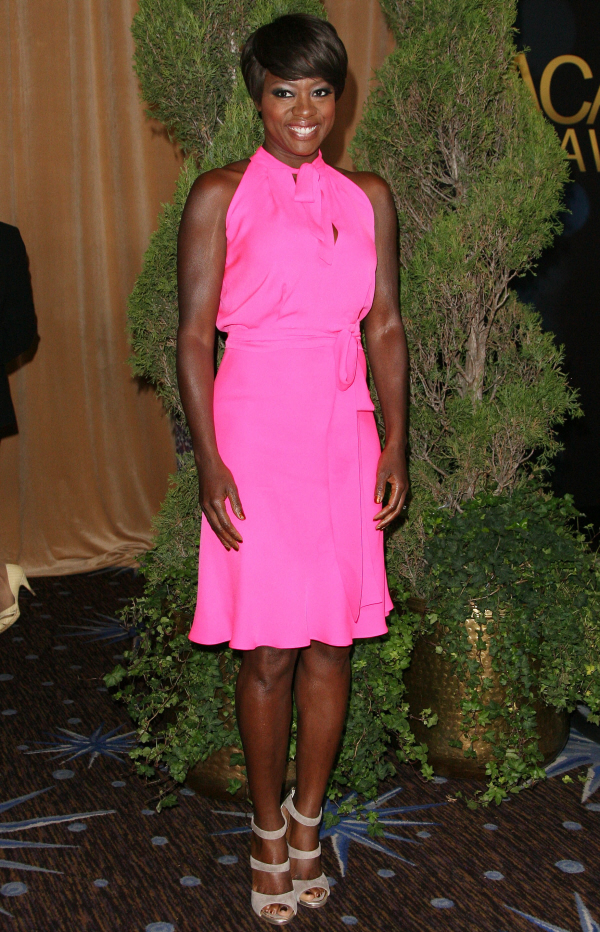 Octavia Spencer looks great here. I love her hairstyle!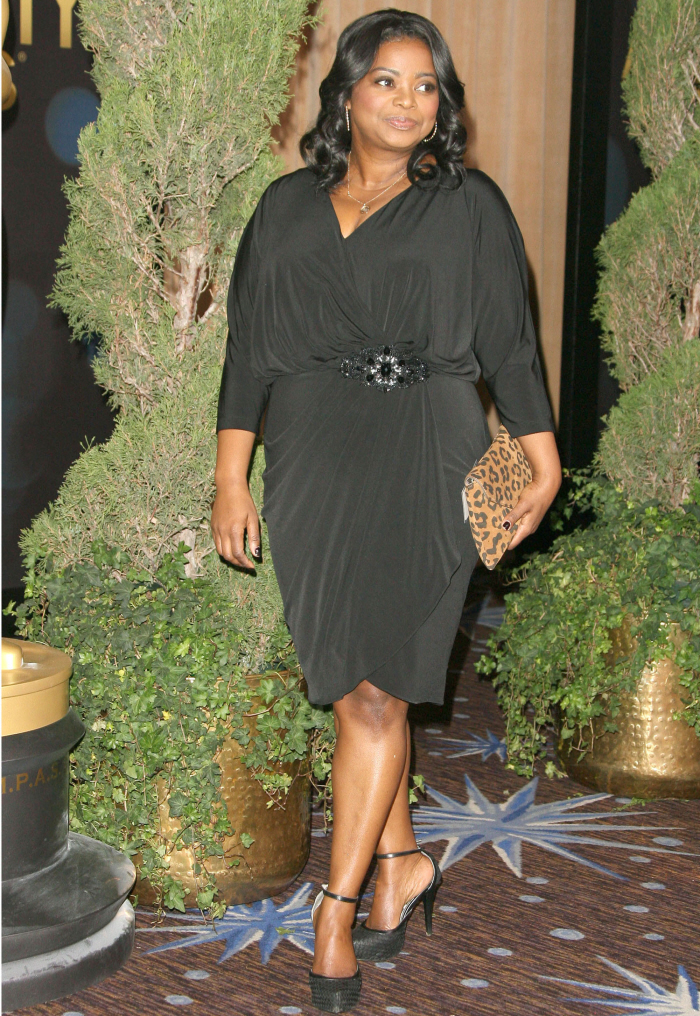 And here's a little Demian Bichir, because I haven't been paying enough attention to him. He's fine, isn't he?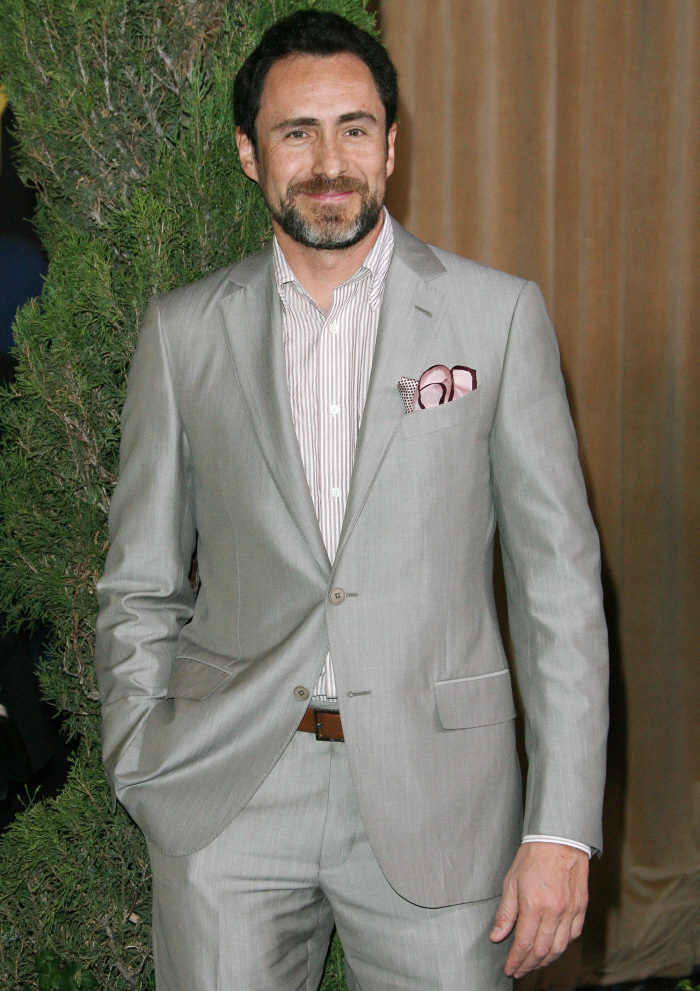 Photos courtesy of WENN.