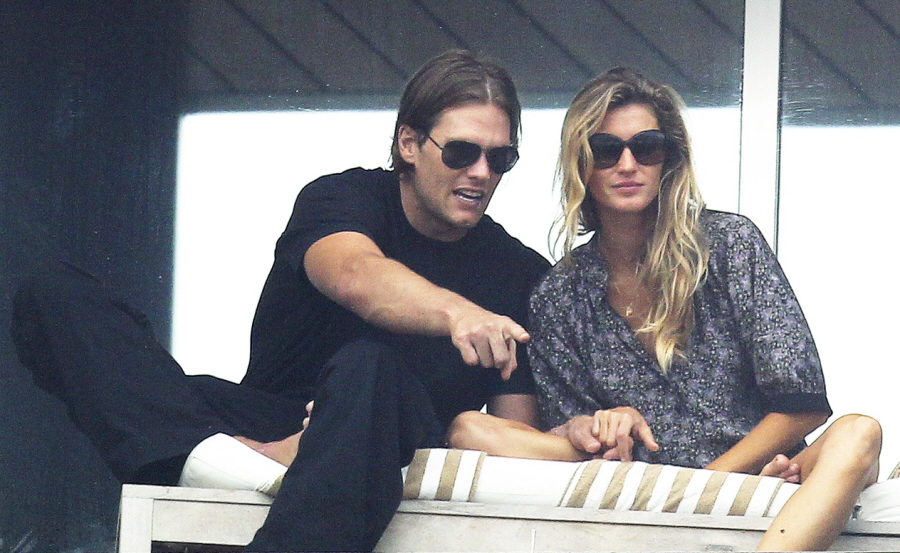 We didn't have a story about Gisele Bundchen yesterday. Did you notice? Gisele has been big news all week because of her comments about Tom Brady's teammates just after the Super Bowl. The Patriots feel betrayed. The WAGs feel mean-girl'd. And everybody has an opinion on whether or not Gisele is a mouthy bitch. But, throughout the week, Gisele hasn't said anything in her own defense. Tom hasn't come out to defend her either. What does that mean? Are they hoping it will all blow over? Or is Tom just telling her to keep her head down and STFU? That's what the Enquirer claims in this week's issue:
When Gisele Bundchen dissed Tom's teammated on Deb. 5, sources say Tom was incensed!

"Gisele was out of control!" a football insider told The Enquirer. "Tom prides himself on his professionalism and here was his wife screaming at reporters. He was embarrassed – and furious! Out of sight of the others, he let her know it. 'Zip it!,' he told her. He sacked her, telling her she's got to keep her feelings to herself."

"It was worse than losing the game because he feels she betrayed his teammates. Furthermore, she humiliated him by turning him into a pantywaist, causing him worldwide ridicule!"

That's a far cry from the warm feelings that surrounded winning Giants quarterback Eli Manning and his wife Abby, who were the epitome of class, according to a source: "Manning typifies hard work and sportsmanship – everything a sporting legend should be. And the decorum shown by Eli's wife Abby spoke volumes as she handed their 10-month-old daughter Ava to him after he was named the game's MVP."

With the Super Bowl over, all the NFL players face a long off-season. And sources say Gisele may try to get back into Tom's good graces and one-up Eli Manning's wife by adding to the Brady bunch.

"It wouldn't be surprising if Gisele tries to give Tom a daughter," said the sports insider. "He badly wants a 'daddy's little girl.'"
[From The Enquirer, print edition]
Ah, yes. Pit Gisele against a more "traditional" football WAG. That always works. Look, I'm sure Abby is a nice person, and I'm sure I'll come back to thinking Gisele is a sanctimonious hussy momentarily, but right now I'm just feeling like Gis is getting a really raw deal. She didn't punch a baby, you know. She didn't kick a kitten. She was just emotionally invested in her husband's game, and she said something kind of bitchy and rude right after a big disappointment. ENOUGH.
That being said, I do think she'll probably get pregnant again, and soon.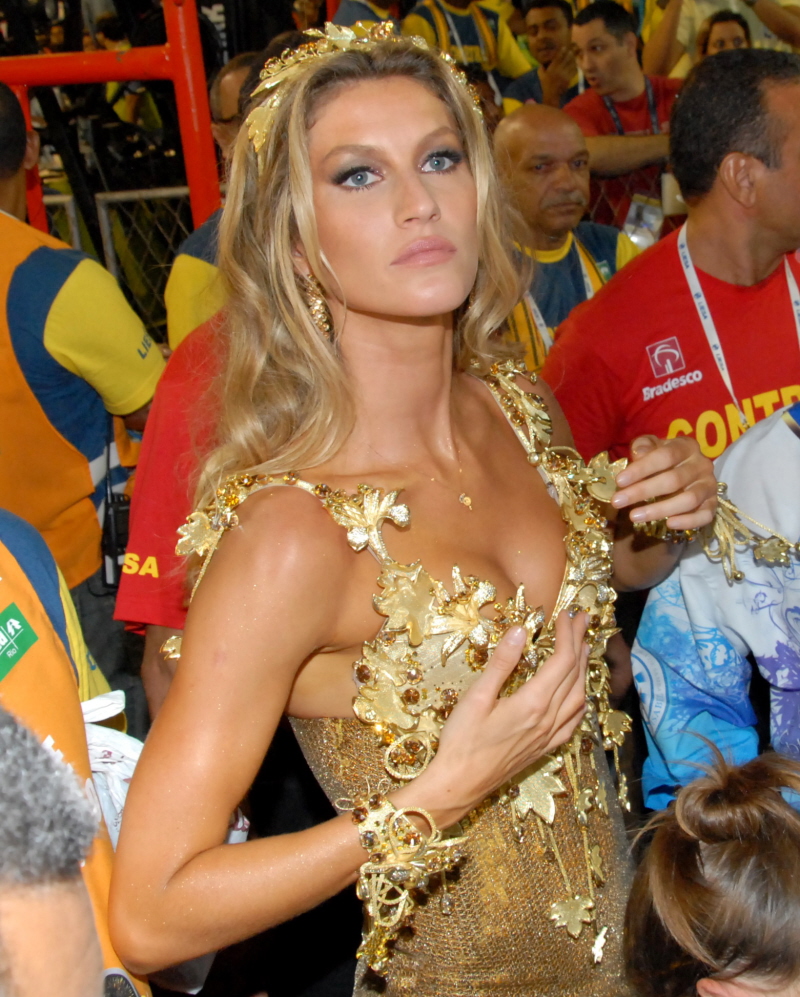 Photos of Gisele and Tom in Brazil last year, courtesy of Pacific Coast News, Fame/Flynet.