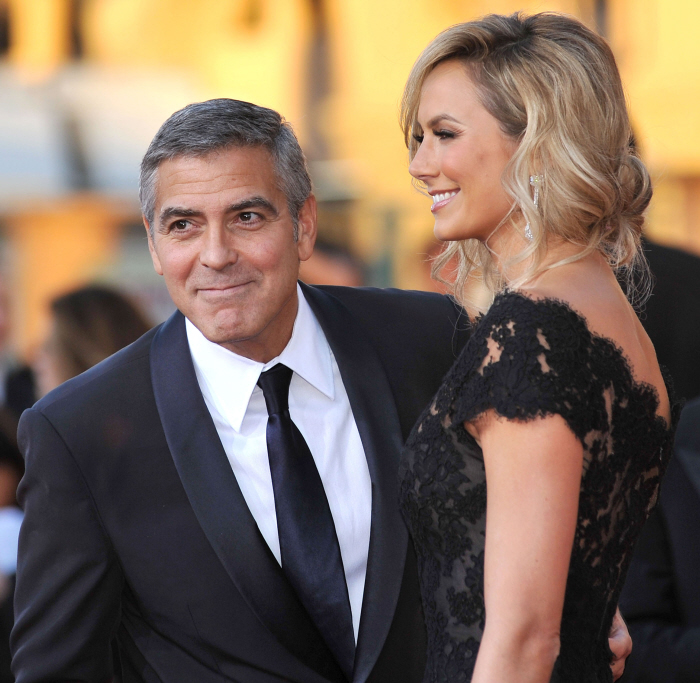 CB, Bedhead and I were debating the veracity of this George Clooney story yesterday. Mike Walker, the gossip columnist for The Enquirer, claims that Clooney is telling friends that he's "ready to move on" from Stacy Keibler. Bedhead (rightly, IMO) said that there's no way that Clooney would dump Stacy before the Oscars. This is her contractual obligation, after all. She knew back in August of 2011 that if she played her cards right, she would become the embodiment of The Oscar-Date Barbie. So, even if this report is true, nothing is going to happen for another… say, month?
Urgent memo to Stacy Keibler: George Clooney's slicker than Houdini when it comes to slipping the chains of love, and now your paramour/perennial bachelor's suddenly confiding to pals that he's ready to pull a Clooney on you – but admits he's having a hard time breaking the news to your face.

"She's everything that every man would want, but I'm ready to move on," sighed George to a close friend. BTW, Stacy, it isn't any specific thing – he's saying your relationship's simply run its course. Sorry, girl!
[From Mike Walker's column, The Enquirer, print edition]
Of course, George might end up playing some kind of mind game with us. Remember Elisabetta Canalis's poor showing at the 2010 Oscars? I thought the same thing then – this girl isn't going to last much longer. But Eli did – she ended up staying with Clooney more than a year after that bad showing. So what did Eli have that Stacy might not? Or is Stacy's game even better than Eli's and Stacy is going to stick with Clooney for much, much longer than we realize?
Oh, and the Enquirer has another story about George and Stacy, but this one seems a bit weird. It's all about how after the Golden Globes, George was craving Big Macs. So he sent his assistant out to get 100 Big Macs, and George shared with Stacy and his friends. It just seems so random. Does McDonalds even fill an order for "100 Big Macs"? Is that some kind of code that I'm not understanding? Is it a sex thing? What's a "Happy Meal"? No, I don't want to know.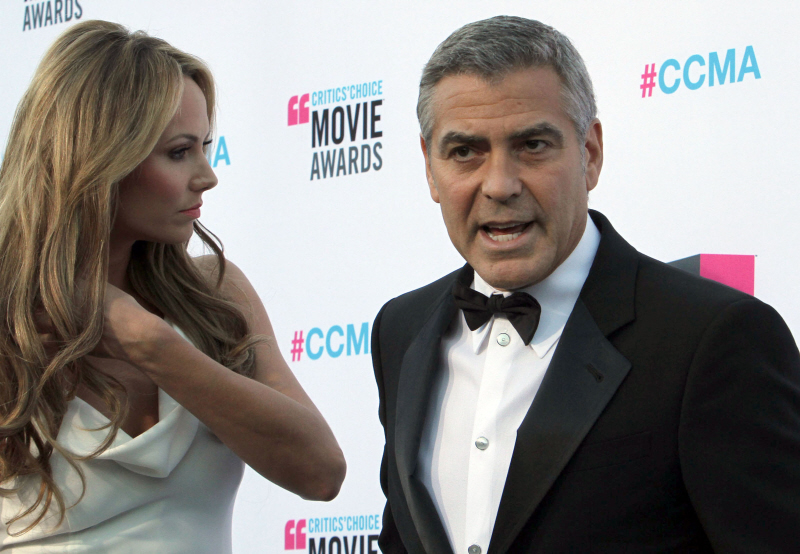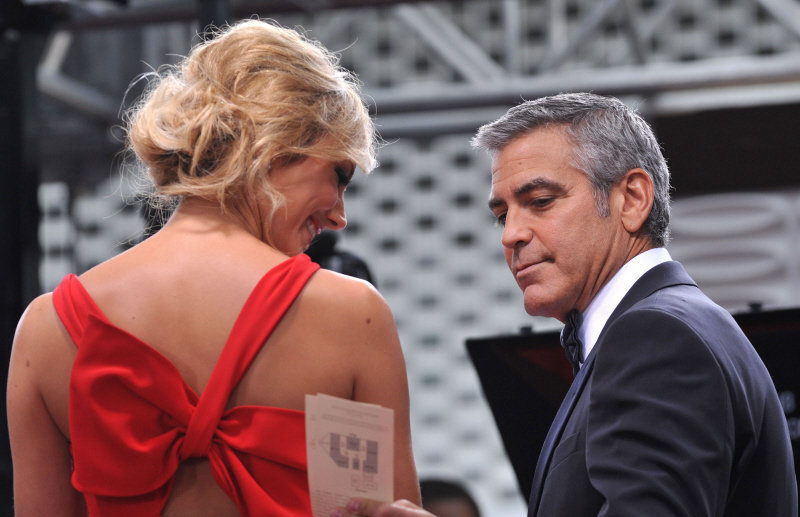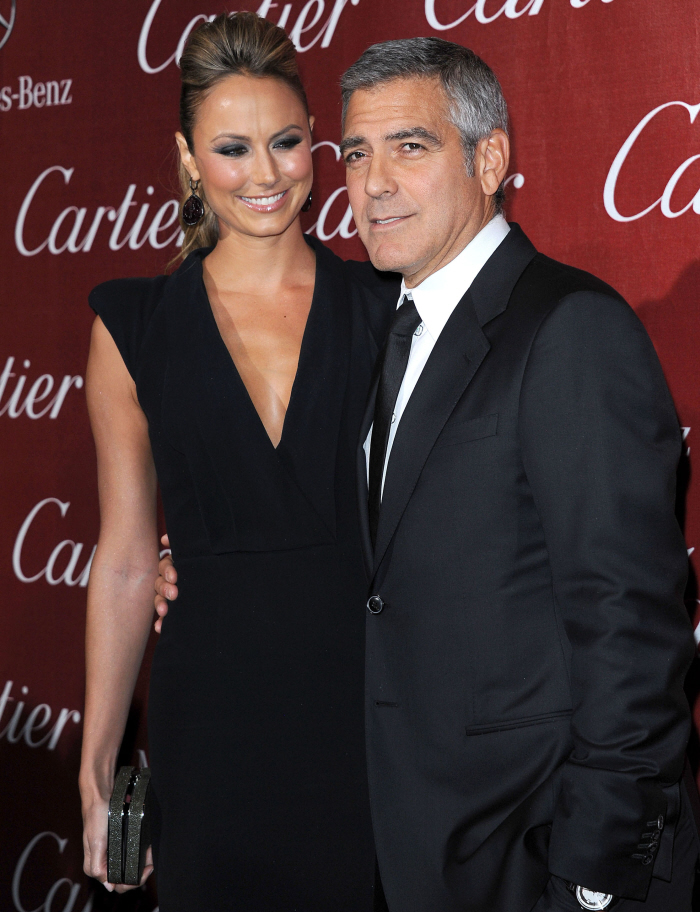 Photos courtesy of WENN.