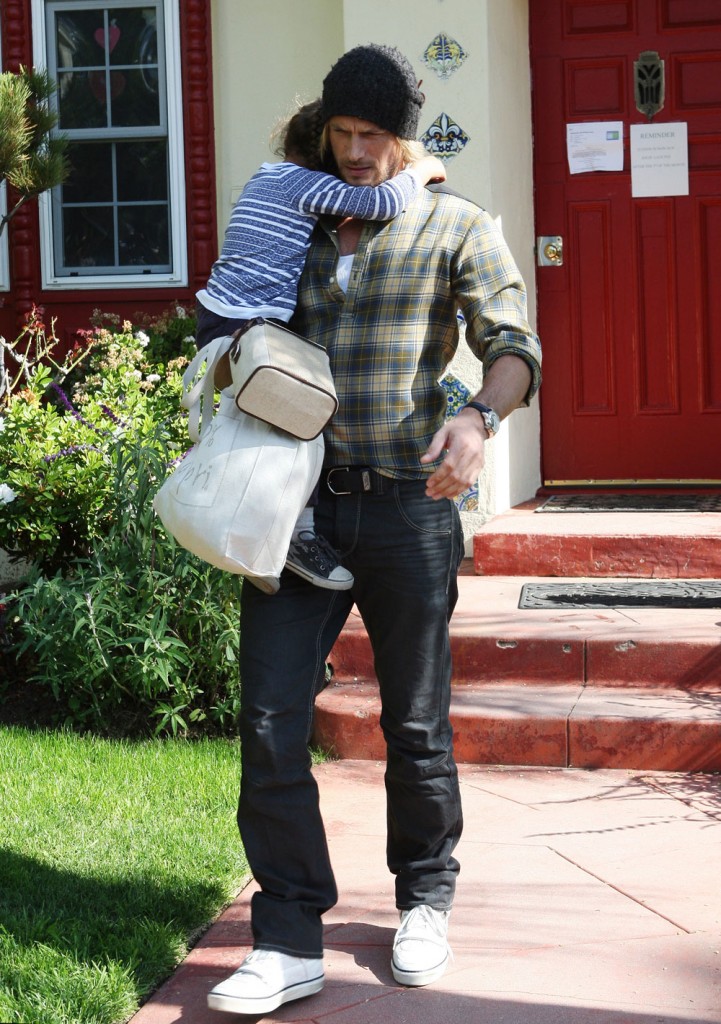 On Friday Radar ran three stories on the latest developments in the Gabriel Aubry and Halle Berry custody battle. TMZ ran two reports on this story. As we've come to expect, TMZ has Halle's camp's side while Radar is getting the deets from Gabriel. A judge ruled on Friday that Gabriel must be supervised while he's with his nearly four-year-old daughter, Nahla, and that she cannot stay with him overnight. This comes after allegations that he pushed and yelled at a nanny while she was holding Nahla. Both TMZ and Radar carried the news about supervised visitation. TMZ had a follow-up that Gabriel could lose all custody rights to Nahla, although Radar claims that was never on the table.
Gabriel is contesting the court ruling that he attend anger management courses, and according to Radar he feels "railroaded" by Halle and the courts. Radar also claims that no signs of physical abuse against Nahla or the nanny have been found. Here's their "team Gabe" insider quote:
Reports say that DCFS is concerned about Nahla while she is with her father, but our source says this is simply NOT the case.

"DCFS has found no signs of physical or verbal abuse regarding Gabriel. They just want the judge to formally order Aubry to attend parenting classes with Halle and take the anger management classes. He has been resisting that because he feels like he has been railroaded unfairly. Gabriel wants the nanny to be held accountable for lying because he says he never even touched her," the insider says.
[From Radar]
TMZ has the "team Halle" quotes that Gabe is a big bad guy who scares his little girl.
Gabriel Aubry has been accessed of multiple incidents of child neglect and endangerment … and one of the accusers is 3-year-old Nahla, TMZ has learned.

Sources tell us the L.A. Department of Children and Family Services conducted numerous interviews with people familiar with the relationship between Gabriel, Halle Berry and Nahla. We're told DCFS now has numerous incidents that have raised concerns about Gabriel's ability to properly parent his child.

We're told DCFS conducted an interview with Nahla, who talked about her father and described incidents involving him screaming at her — and how it made her extremely frightened.

Our sources say DCFS has information about Gabriel yanking the child out of the nanny's hand, allegedly pushing the nanny while holding the child, and putting the child in harm's way while Halle was shooting movie in Europe.

As TMZ previously reported, the Dependency Court ordered that Gabriel can only have contact with his daughter in the presence of a monitor to ensure the safety of Nahla. But we're told that is just the beginning … there will be numerous other hearings, as well as additional requirements that Gabriel must fulfill, which will include various forms of counseling.

As we reported earlier, Gabriel agreed to anger management counseling … but we're told the Dependency Court will order more than that.

Just a note … Dependency Court is different from the family court where Garbiel and Halle have been frequent visitors over the past year. Dependency Court is designed specifically to protect a child when there are signs of neglect or abuse. Being hauled into Dependency Court is far more serious than a family law skirmish.
[From TMZ]
Even assuming this is all true from an objective viewpoint, why put it out there? Gabriel is always going to be the father of Halle's daughter, and Nahla is probably going to google herself and read this one day. It really seems like Halle's game plan is to shut Gabriel out of their daughter's life at any cost, not to get him the help he may need to be a better father. On some level I get why she wants to protect her daughter, but Nahla would be best served by parents who tried to keep their custody battle out of the press for starters. We're hearing he said/she said stories constantly as each side strives to get their version out there. They should focus on their daughter and what's best for her, but that's obviously not happening here, nor will it happen without a giant maturity leap by both parties.
Meanwhile Halle is still trying to move to France, and Radar claims that the judge is "unlikely to grant" her formal request to do so with their daughter. That's what Gabriel is hoping will happen. Will Halle marry Oliver Martinez soon, and how long will they last until we learn that he's a jerk too?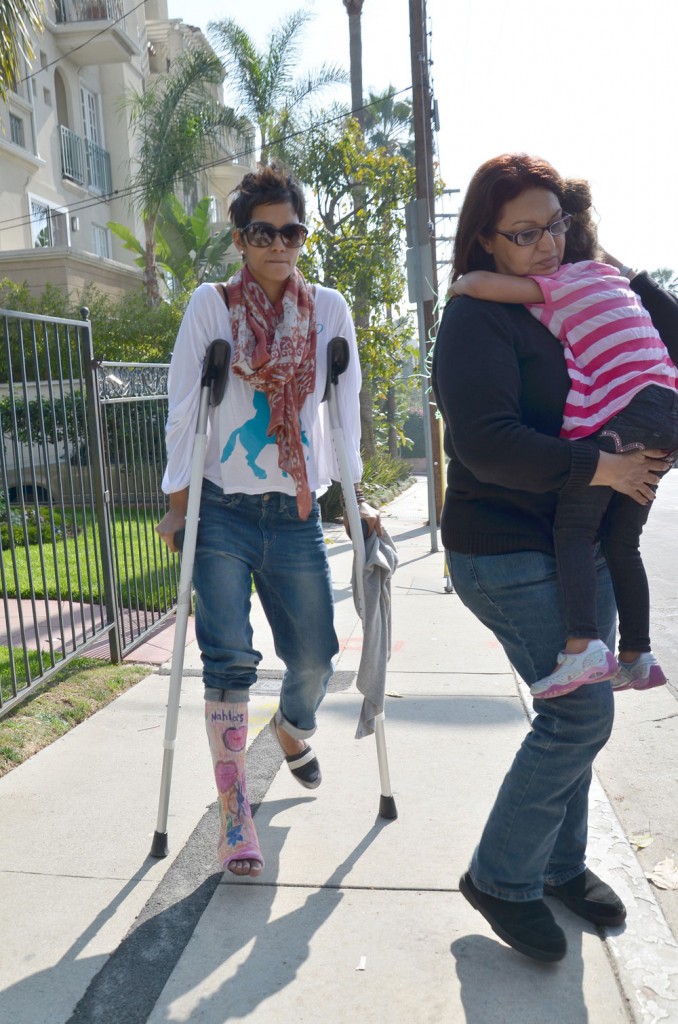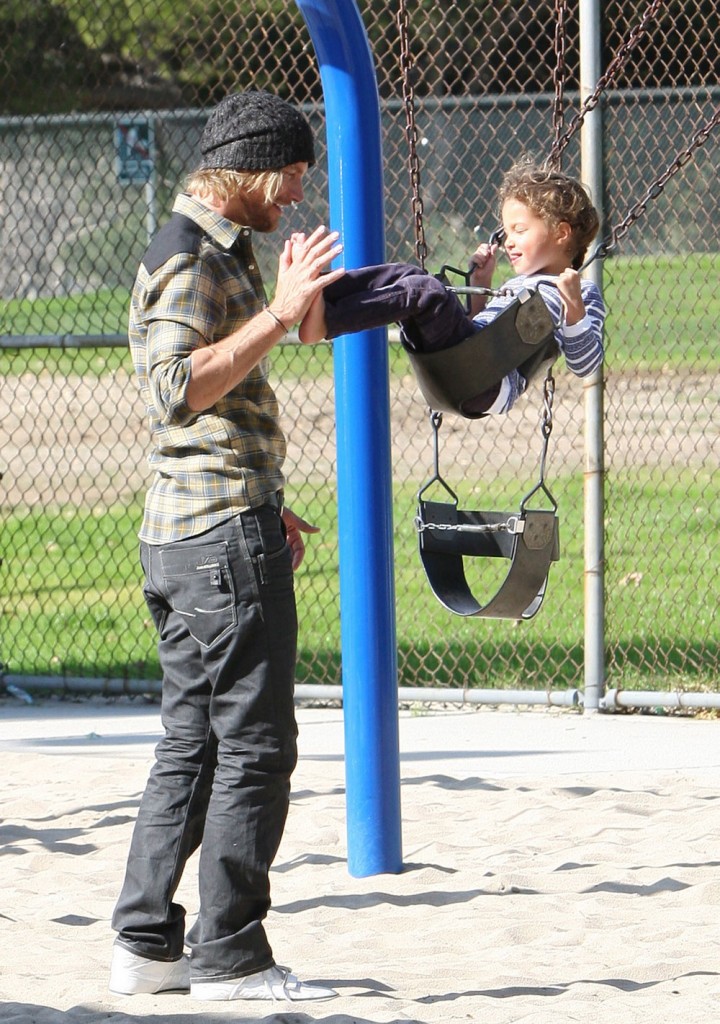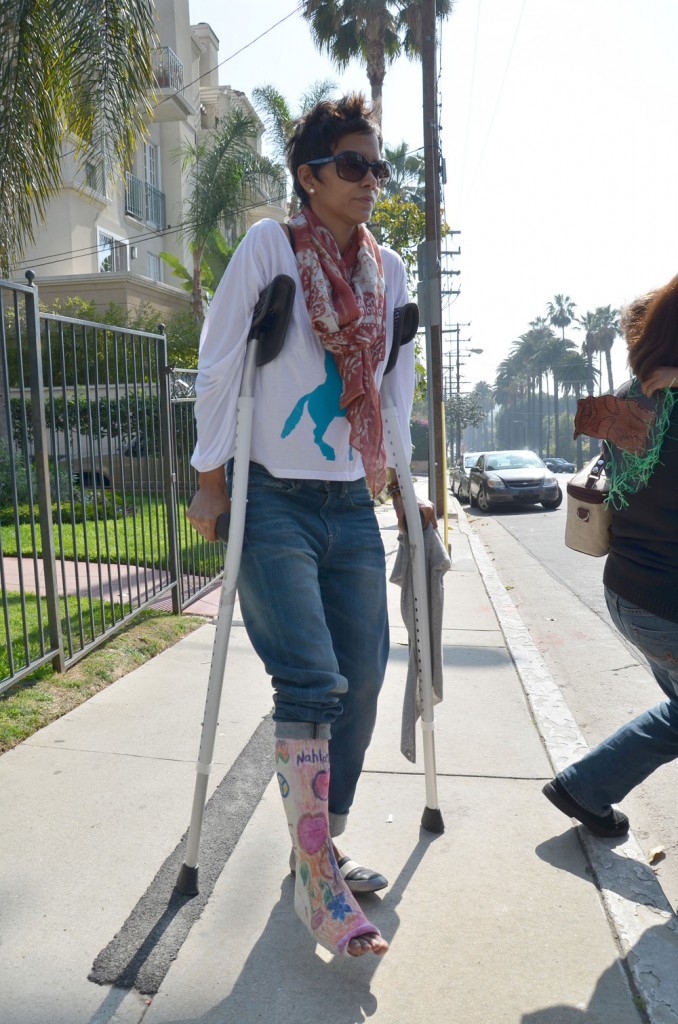 These photos are from 2-2-12 and 2-3-12. Credit: WENN.com