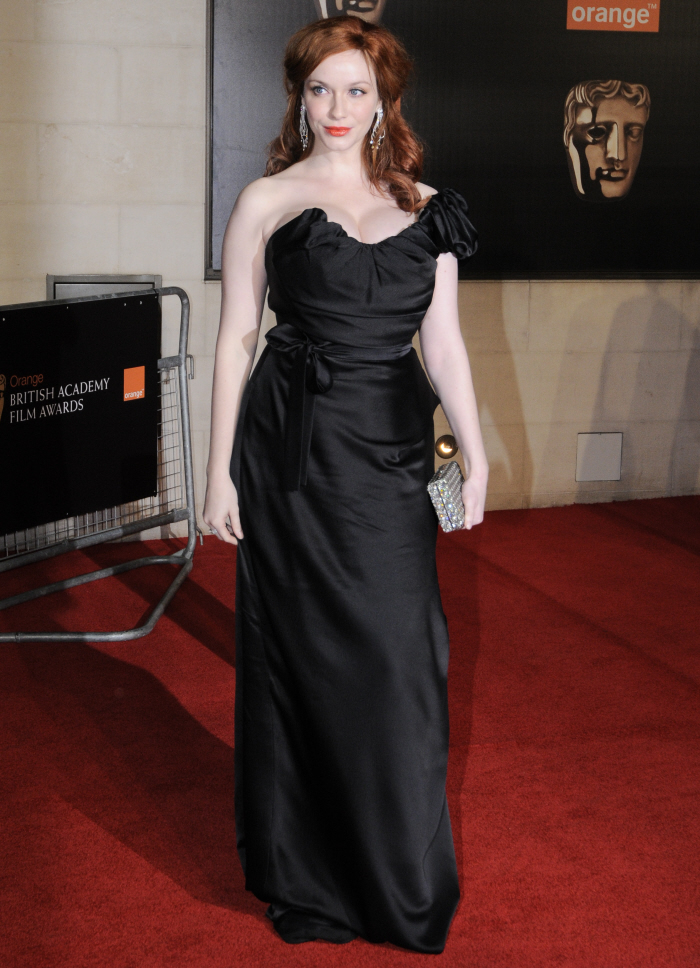 Both Christina Hendricks and Meryl Streep wore Vivienne Westwood gowns at last night's BAFTAs in London. The results were mixed. Let's talk about Christina first, since she's one of my favorite girls and because I've really missed seeing her on the Golden Globes and SAG red carpets. Okay, y'all: Christina looked like HELL. When this girl is styled badly, it's the absolute worse. Christina is actually the face of Vivienne Westwood's jewelry line, so it was an obvious choice for her to wear Westwood, but couldn't Christina find something that would compliment her figure a bit more? Something that wouldn't make her look so… lumpy? This is just not a flattering dress on her, and I'm not even talking about the Titsy McCleavage-Wall situation.
But the worst part? The styling! Jesus. Christina and her clown makeup – someone needs to take away this girl's too-bright lipsticks and replace them with some lighter, softer shades. The eye makeup sucks too, and her hair is a f–king wreck. This is honestly one of her worst red carpet appearances ever.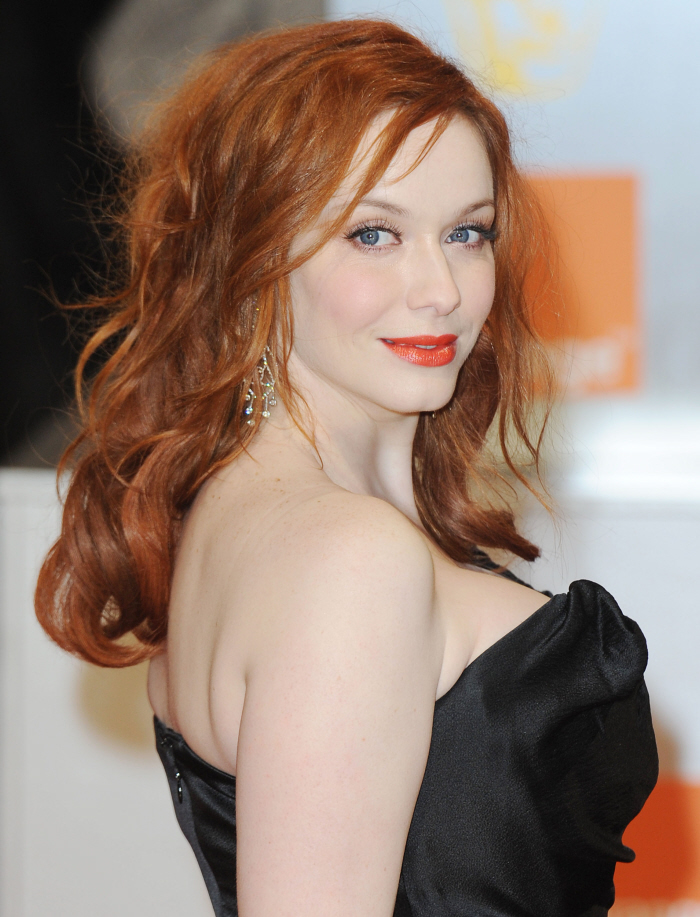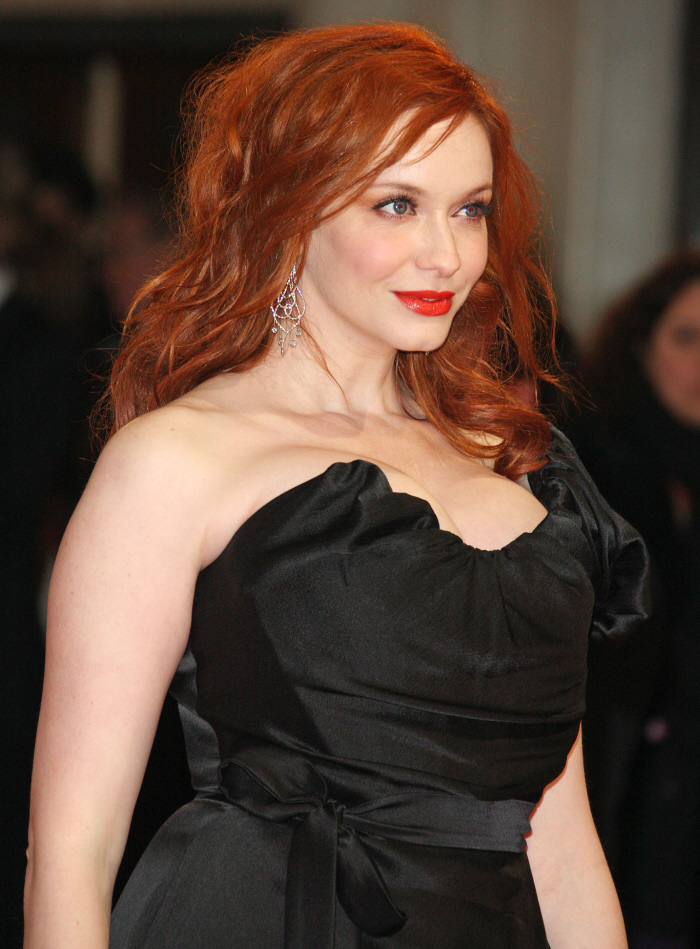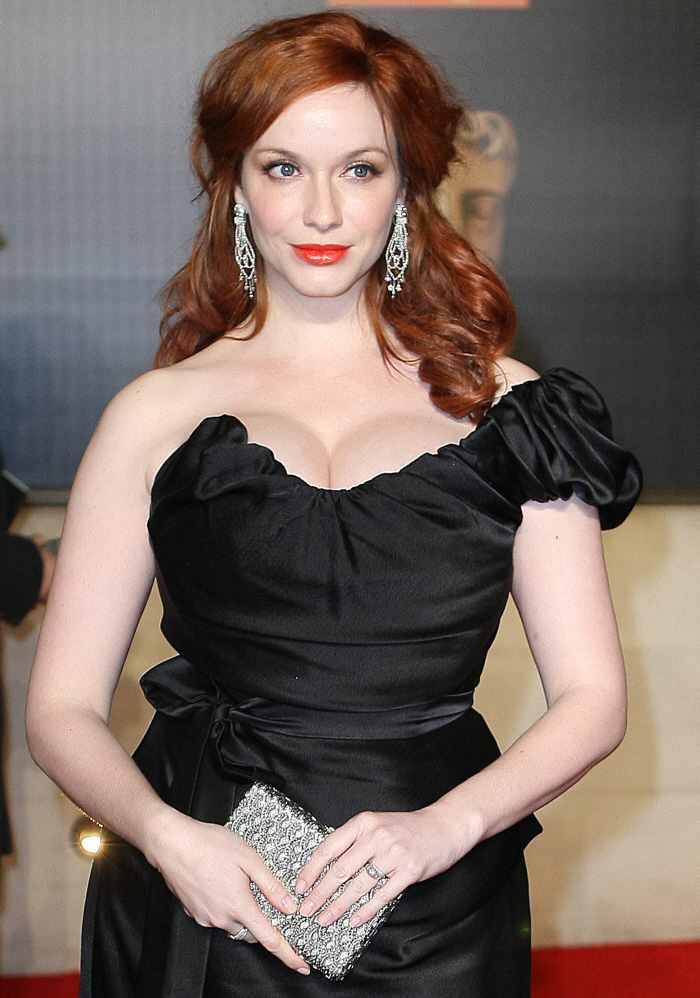 As for Meryl, she couldn't have looked any better in her Westwood gown. She actually took the time to have a proper fitting (hint to Christina). Meryl is also showing more boob than she usually does, and while I freely admit that Meryl has less boob to work with than Christina (and that does affect my opinion), Meryl's cleavage isn't assaulting my eyes. I also love Meryl's little jacket. And her hair. And her makeup. And her beautiful face. Meryl won Best Actress last night at the BAFTAs too – for The Iron Lady. So maybe the Brits aren't so mad at her for playing Thatcher after all.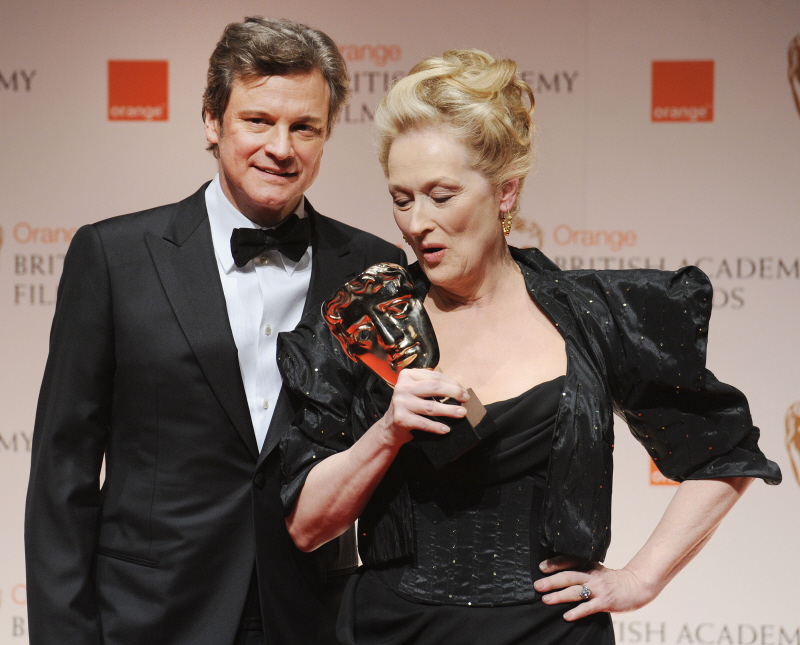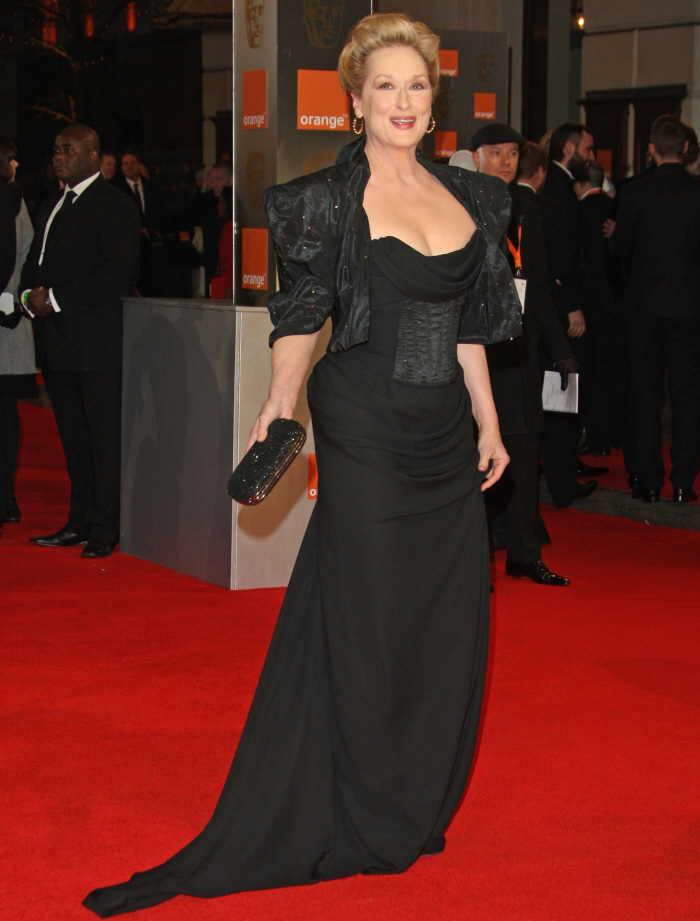 Photos courtesy of WENN.