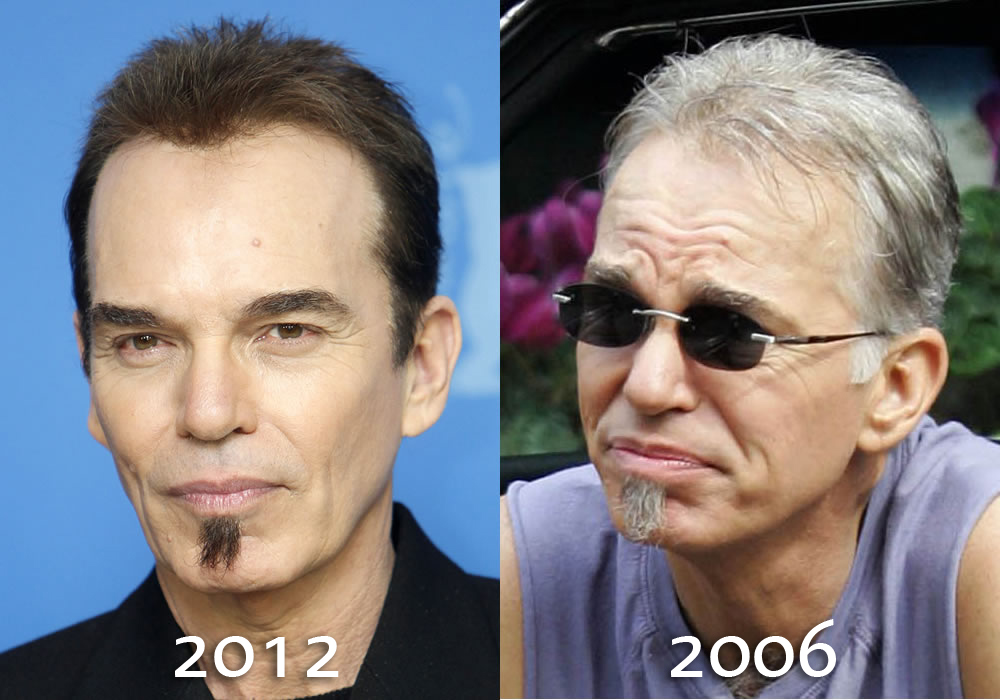 This side-by-side comparison shot of Billy Bob Thornton illustrates how much his face has changed between a 2006 photoshoot and just one day ago, and it's slightly mind blowing. Yesterday, Billy Bob attended the press conference for his new directorial project, Jayne Mansfield's Car at the Berlin International Film Festival. However, I can't even begin to consider this movie as either a case study or piece of art because Billy Bob's face is … so weird. Even though his face has been looking ambiguously wonky over the past few years in terms of possible plastic surgery, it's clear that he's botoxed and spray tanned to the hilt right now, and it's freaking me out because he used to have a very backwoods sort of appeal. Now he looks like a Madame Taussads waxwork: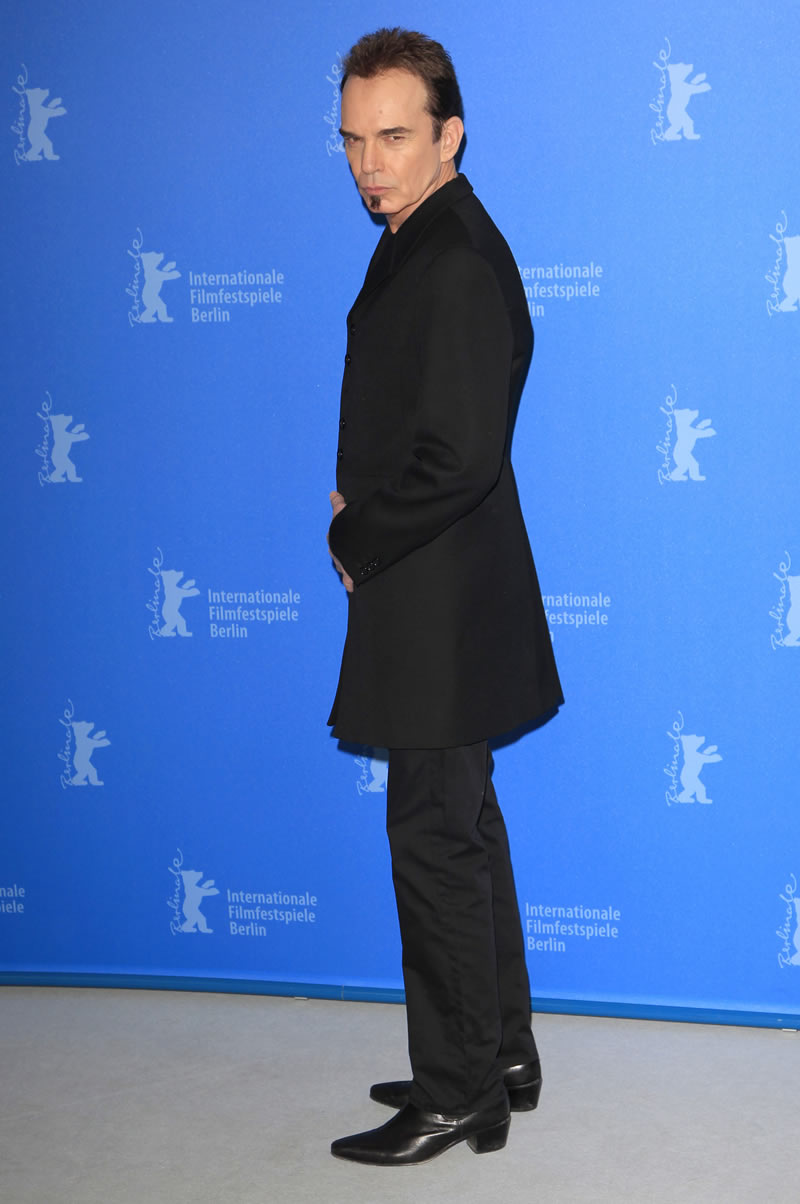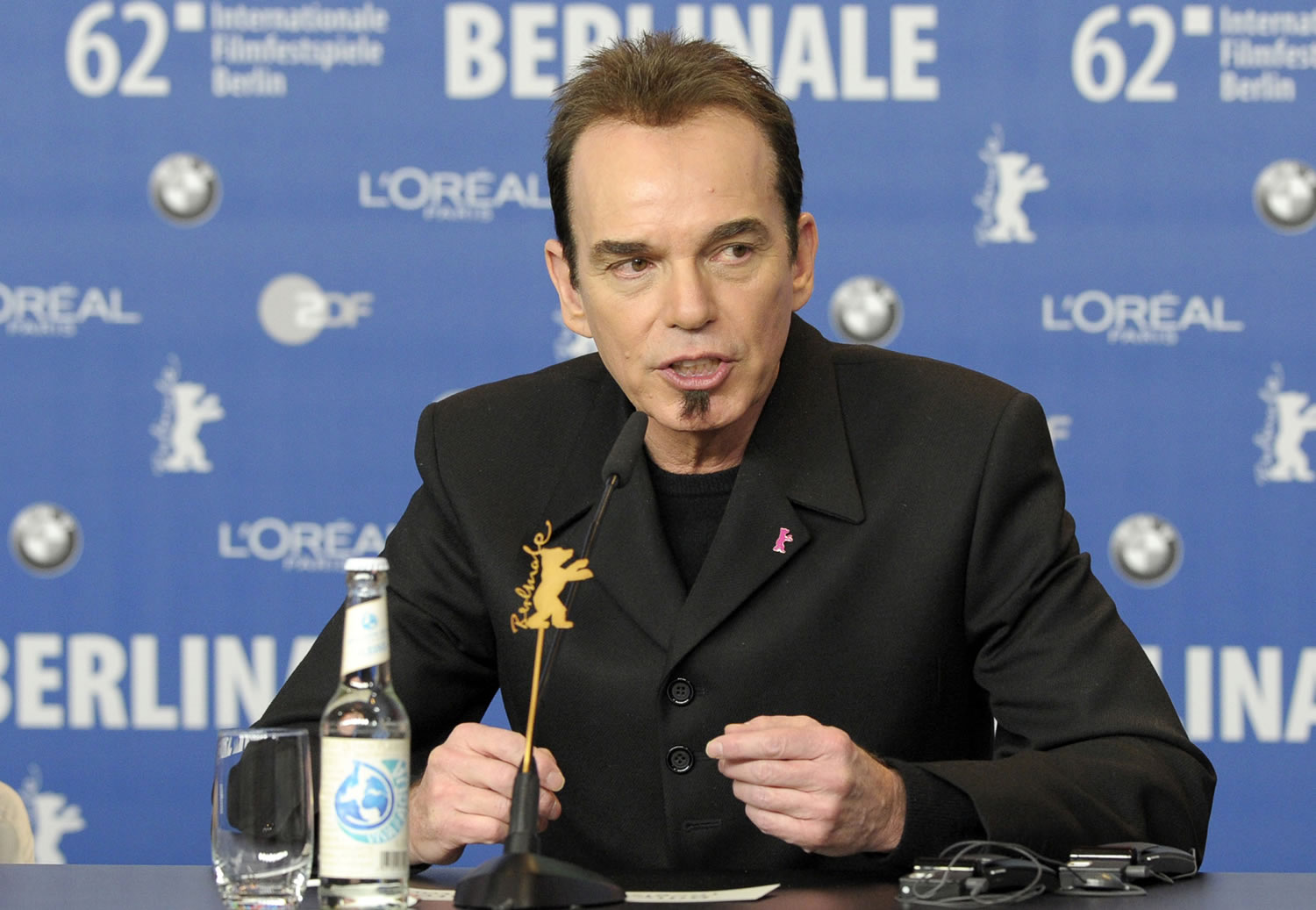 In 2008, Billy Bob's forehead was far more expressive as demonstrated at the Eagle Eye premiere: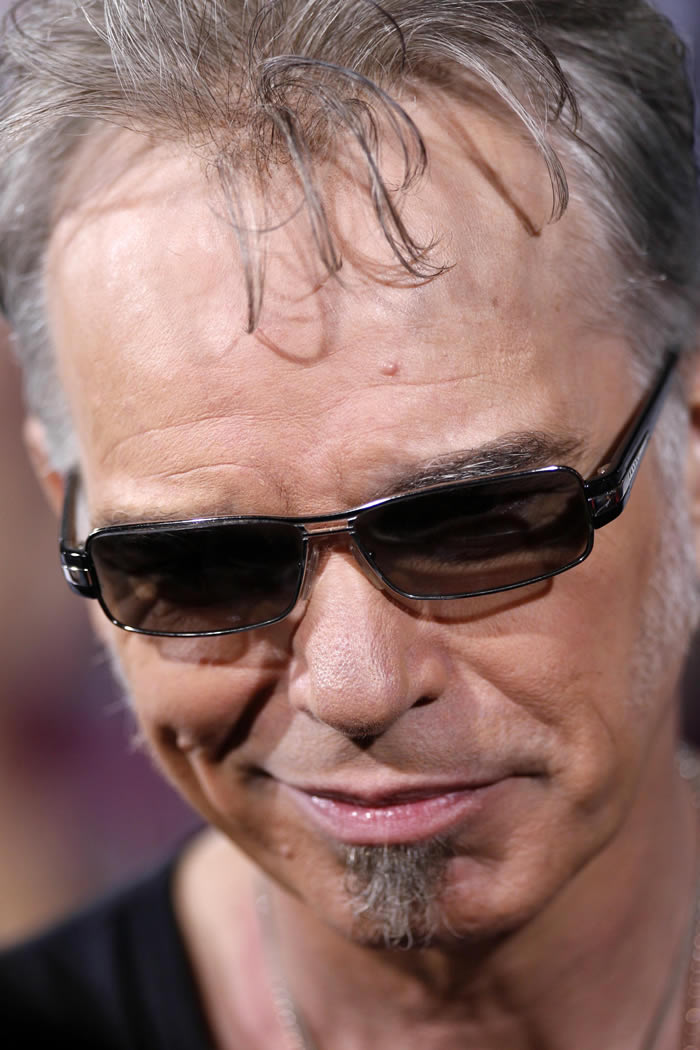 And here's a full-scale shot from that 2006 photoshoot: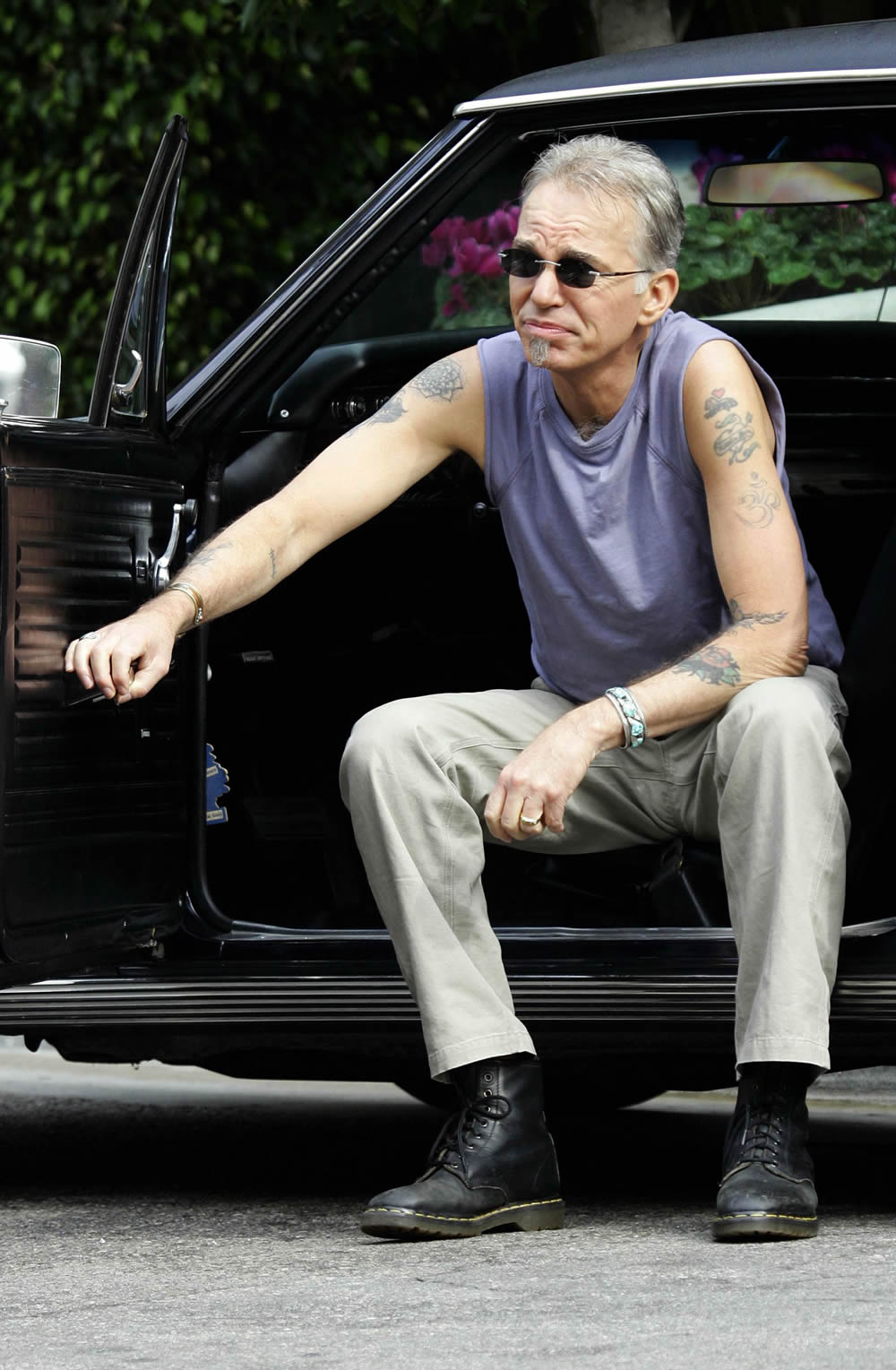 Back to 2012, and he looks ridiculously overworked: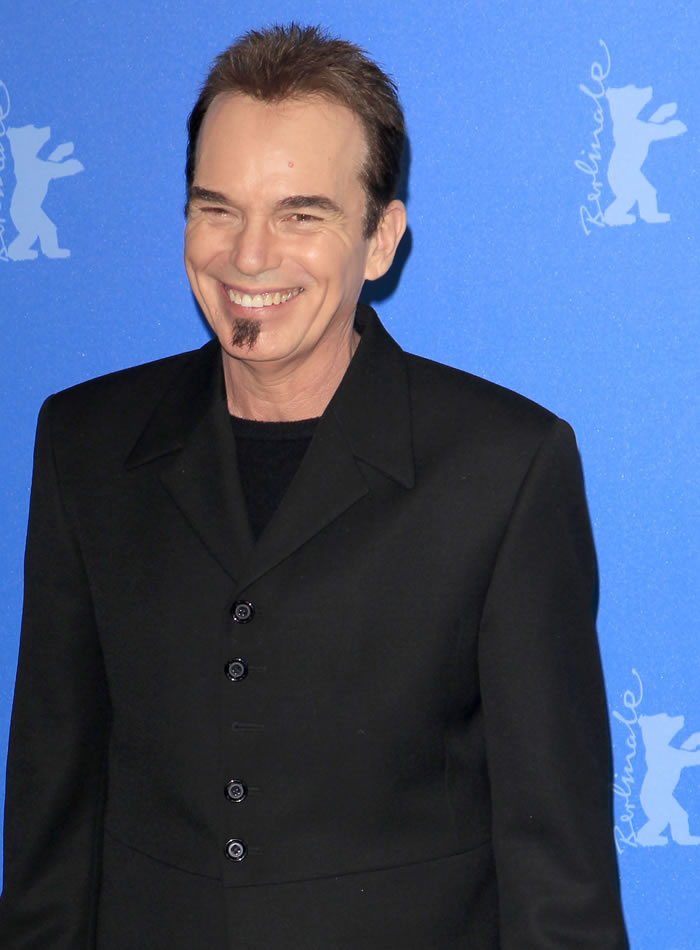 Yuck. Why would Billy Bob do this to himself? It's bad enough when actresses botox and plastic surgery themselves into oblivion, but when actors do it, well, it's even more obvious to the world. Men are supposed to look rumpled and ragged around the edges, not smooth as a marble statue. Anyway, Billy Bob apparently has other things on his mind than regular spray tanning and dermatology appointments. He's making a movie that's inspired by his past marriage with Angelina Jolie. Really.
Billy Bob Thornton is currently at the Berlin Film Festival to promote the first film he's directed in over ten years, Jayne Mansfield's Car, but it's the movie he'll make next that's likely to get media tongues wagging. Entitled And Then We Drove and co-written by Thornton, it's an "ethereal" story about a man on a road trip who picks up a wild woman, and one of the film's producers tells Variety that it's inspired by Thornton's former relationship with Angelina Jolie. Let's hope he doesn't happen to run into his famous ex, who's also at Berlin to promote her own movie, In the Land of Blood and Honey. Awkward!
[From Vulture]
Meanwhile, Billy Bob chatted up his ongoing (platonic) relationship with Angelina just a few days ago ahead of the Berlin Film Festival. He called Angelina "one of my best friends in the world" and went on to state, "I'll love her until the end of my life and she'll love me – as friends." Do Angelina and Billy Bob even have occasion to speak to each other these days, or is he simply being diplomatic? I've always figured he thought of Angelina as "the one who got away," but I could be wrong.
Here's a mini-trip down memory lane with Angelina and Billy Bob doing some 2001 Christmas shopping together: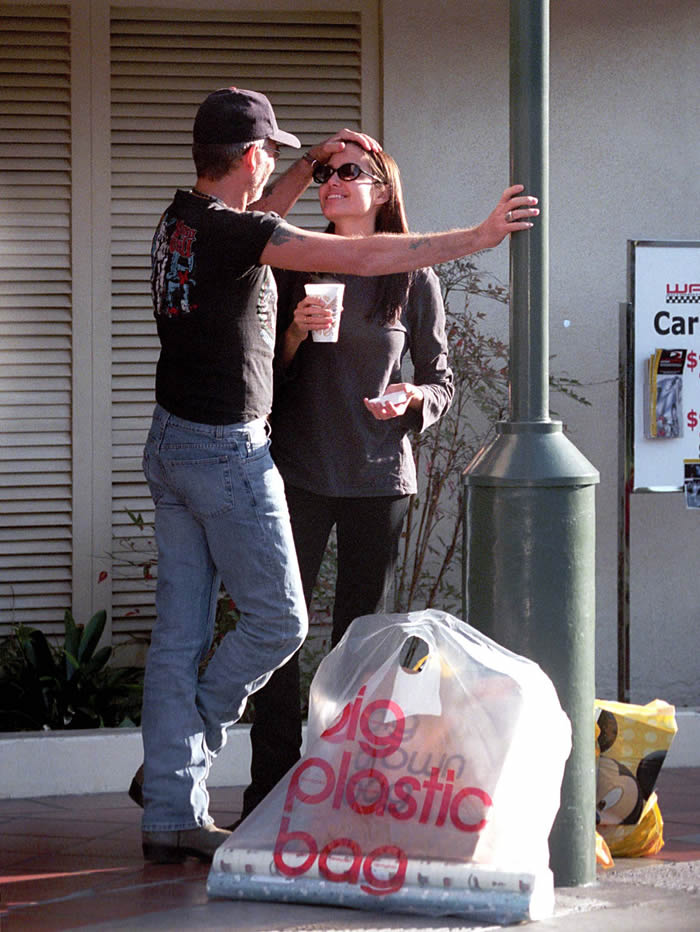 And here's Billy Bob holding Maddox during his 2002 paparazzi debut. Awkward, right?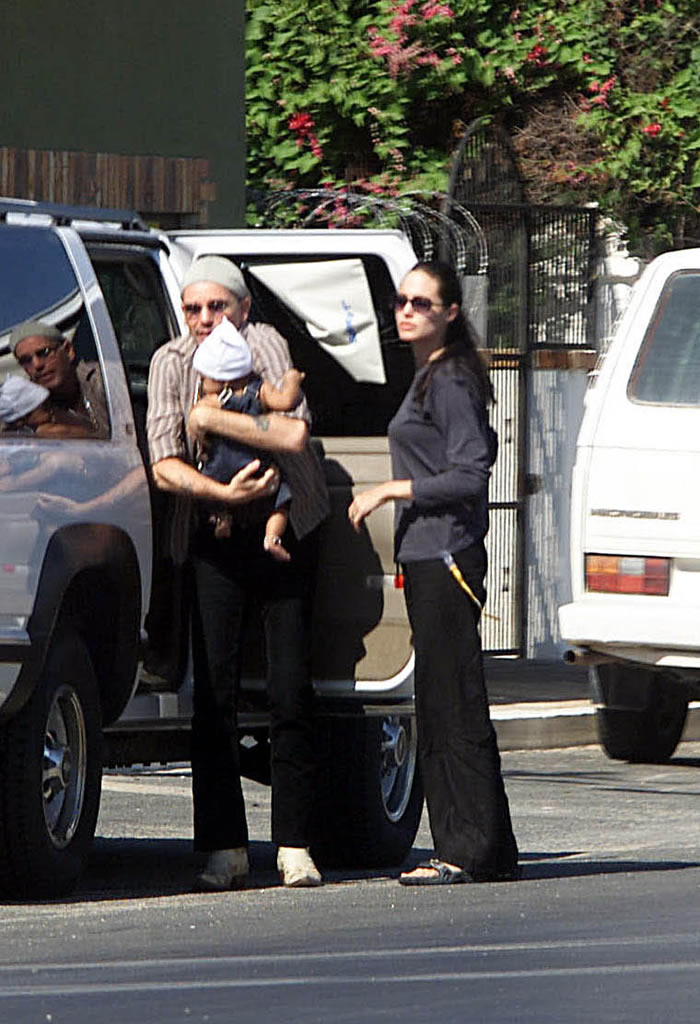 Photos courtesy of Fame/Flynet