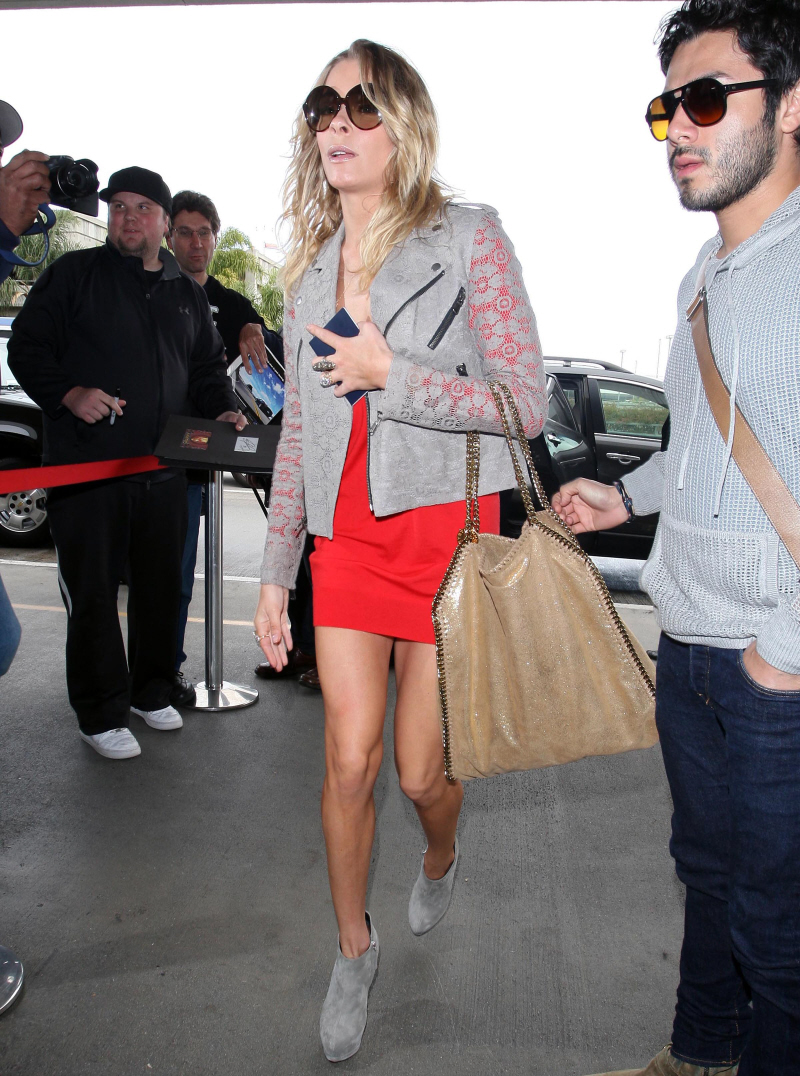 These photos are hilariously labeled "LeAnn Rimes and husband Eddie Cibrian make their way through the LAX airport in Los Angeles, California on February 13, 2012 after attending the Grammy awards last night." First of all, I don't think she went to the Grammys – there were no photos of her anywhere. But the funny part? That's not Eddie. That's just some random dude, probably LeAnn's assistant or hair stylist or something. How funny is it that photographers just see LeAnn with a dude and they're like, "That's her husband, whatever." Everyone has forgotten what Eddie Cibrian looks like. That's the power of LeAnn's face. She overwhelms whoever she's standing next too. All you can see is… SQUINT.
(Oh, I just saw these photos – Eddie was at the airport too! So he was around, he's just not the random dude in our photos. They're all going somewhere special for Valentine's Day… LeAnn, Eddie and the random dude.)
Anyway, LeAnn was playing a show in Reno over the weekend when she heard about Whitney Houston's death. So of course, she sang "I Will Always Love You" at her concert. There's video:
I hate to admit it, but I don't hate LeAnn's version. Honestly. She does have a nice voice, and she hits all of the notes. The part I can't stand is when LeAnn makes is all about LEANN and has to stop the song because she gets so "emotional."
PS… She really needs to stop wearing those booties. That style looks horrible on her.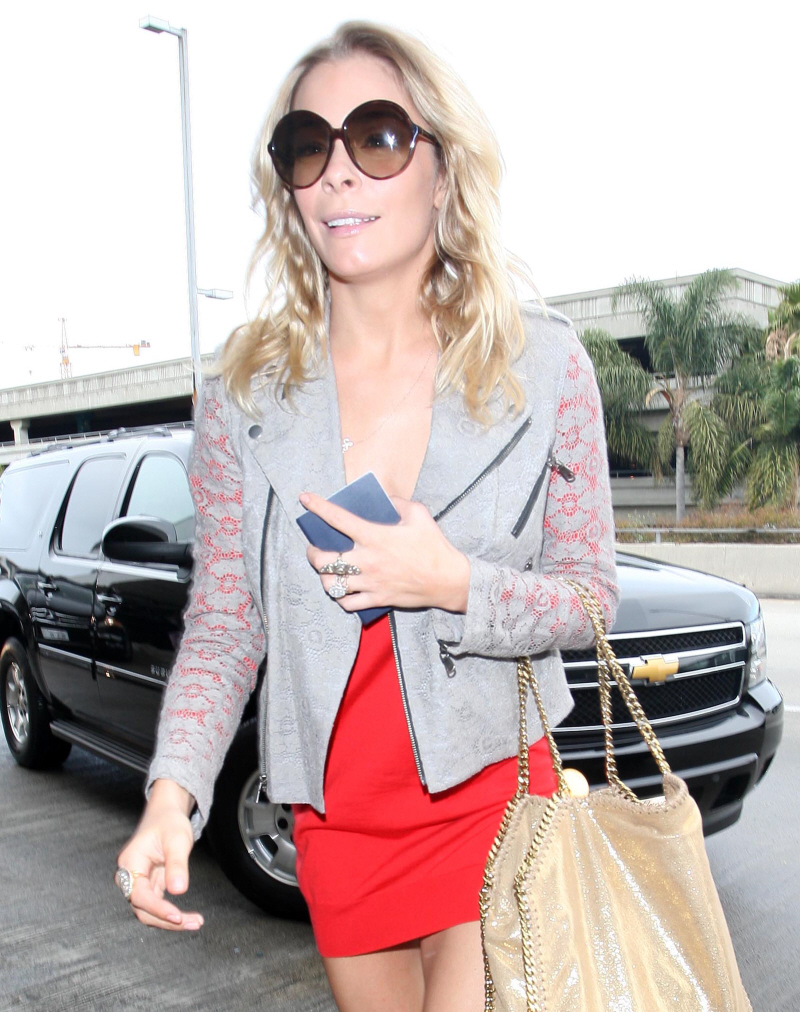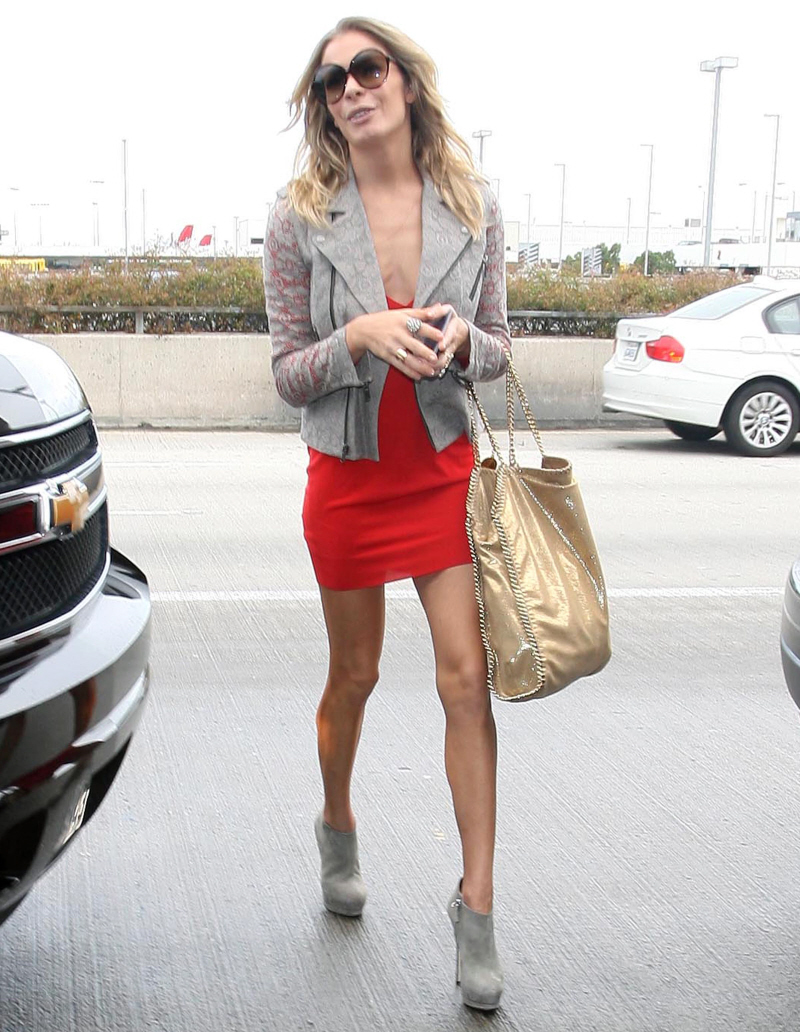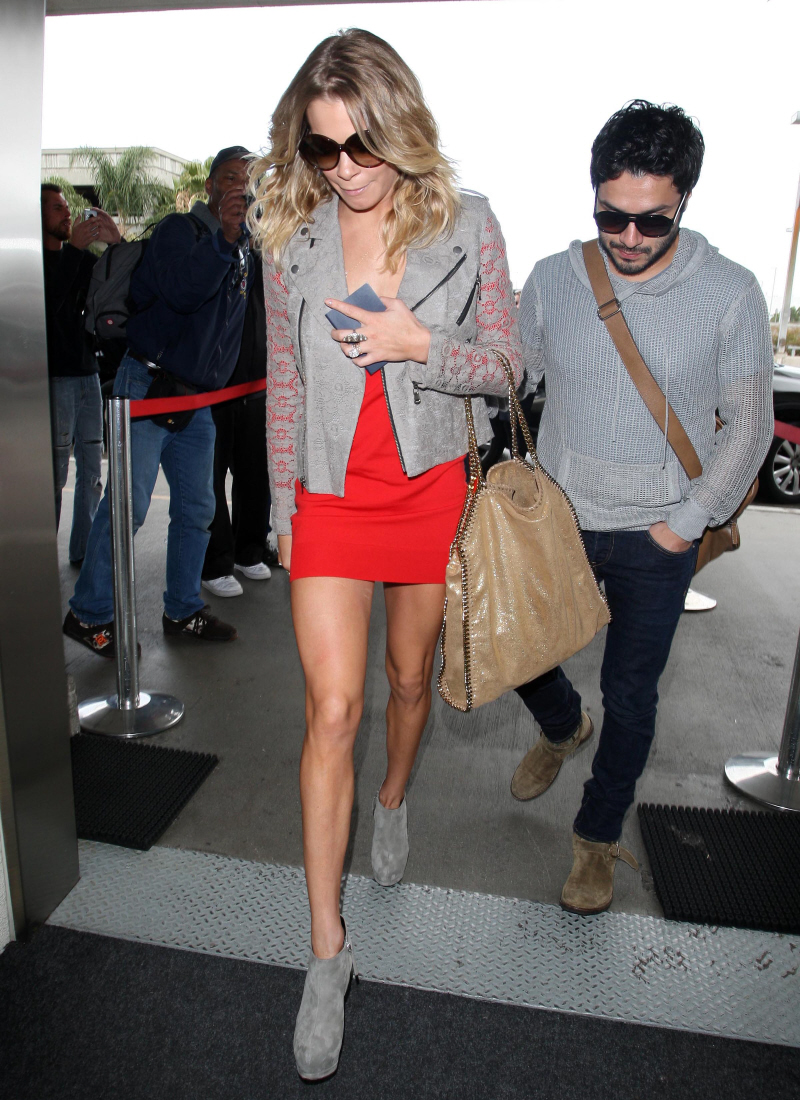 Photos courtesy of Fame/Flynet.