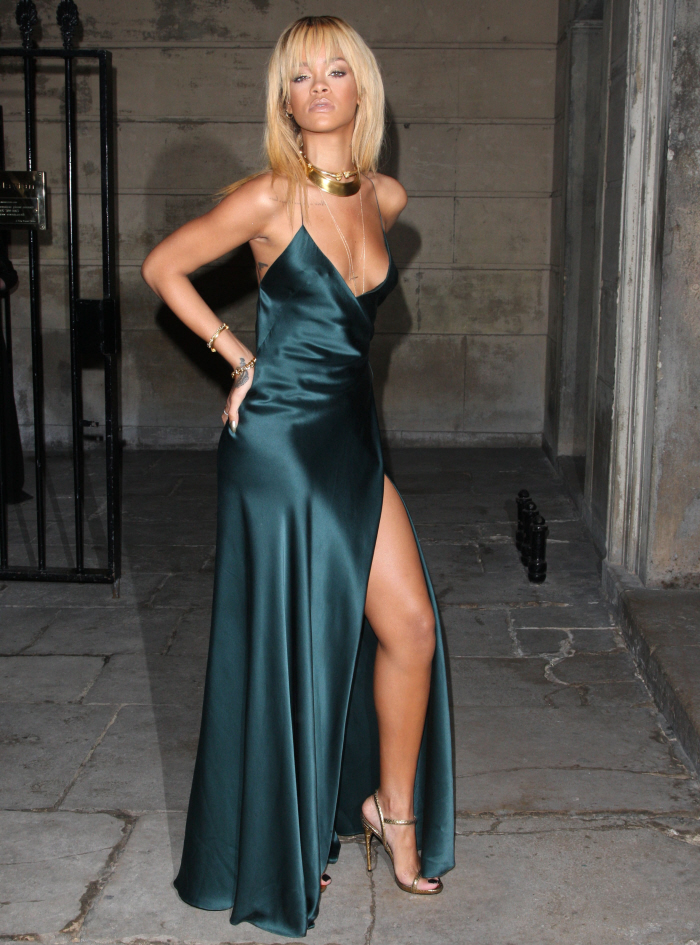 Here are some photos of Rihanna in London, where she attended the Stella McCartney show yesterday during London Fashion Week. Rihanna is in a Stella design – one of the rare Stella dresses that I hands-down love. It looks like one of those vintage Calvin Klein nightgown-dresses that were popular during the early 1990s – a red carpet look that always loved. I have mixed feelings about Rihanna's current hairstyle here, though. I was loving the blonde hair on her at the Grammys, but in these photos, her hair looks really damaged and kind of trashy.
Steaming up Fashion Week! Rihanna nearly set the front row of Stella McCartney's presentation ablaze when she showed some skin in a slinky teal floor-length satin gown.

The "We Found Love" singer, who hit London Fashion Week Saturday, flaunted her assets in the backless gown with a plunging neckline and hip-high slit. The ensemble is reminiscent of the chic and sexy custom-made black number that she co-designed with Giorgio Armani for the 2012 Grammys on Feb. 12.

The 23-year-old star is currently overseas for the BRIT Awards, which take place Tuesday evening, and to begin work as producer on her yet-to-be-named fashion competition series in the U.K.

On the show, aspiring designers will compete for a chance to dress Rihanna for her London concert in July. Along the way, they will create costume stage designs for musicians and celebs to wear during performances.

Rihanna will be joined by Nicola Roberts from the British female pop group Girls Aloud, who will star as the host for the show.
[From Us Weekly]
I hope Rihanna stays in London for a while. I hope she finds some hot guy in London and forgets all about this drama with Chris Brown. I know a lot of you hate her for seemingly letting Chris back into her life (and maybe even hooking up with him again), but… I just feel bad for her. After the incident three years ago, I feel like Rihanna went through a lot of stuff in the public eye – in her interviews throughout the year immediately after the brutal assault, Rihanna seemed so sad, so unmoored, like she was trying to be defiant and strong, but she couldn't really convince herself. She shouldn't have to be the poster girl for battered women and I just think she's still trying to figure everything out. I worried about her then, and I worry about her now. I really hope that she just finds someone who will be nice to her and rock her world sexually so she can forget all about the beater.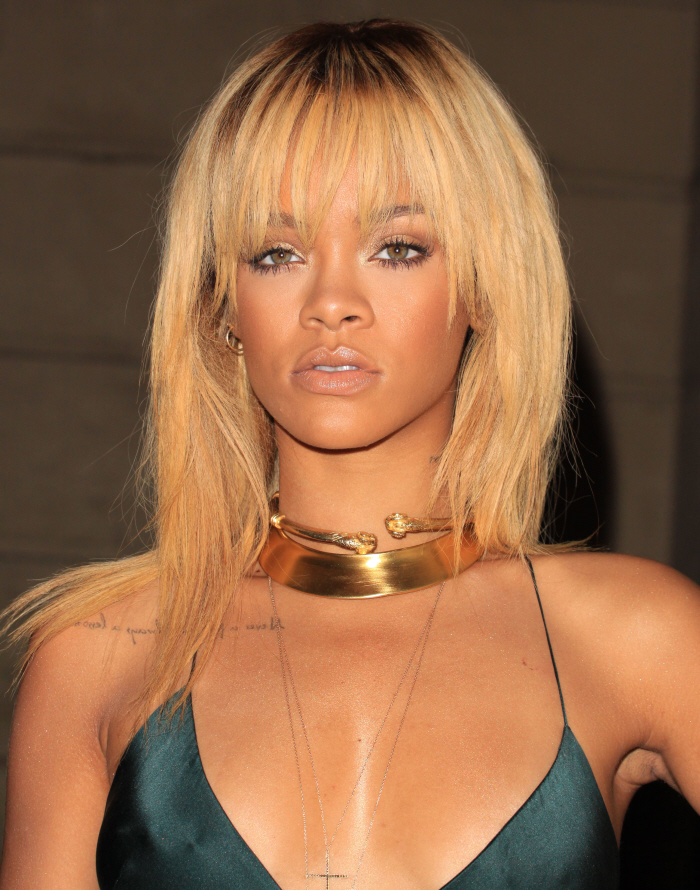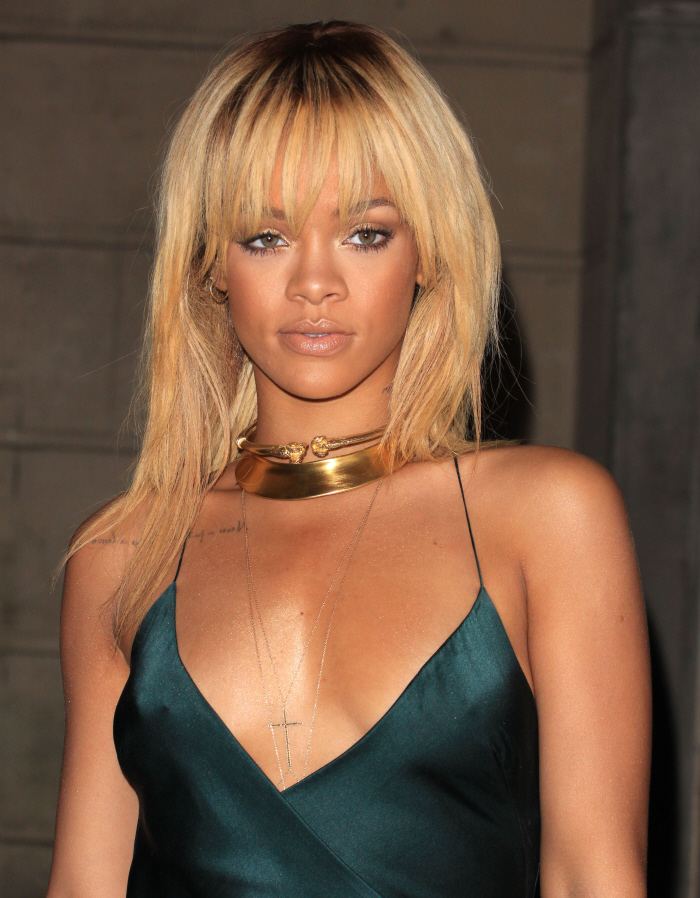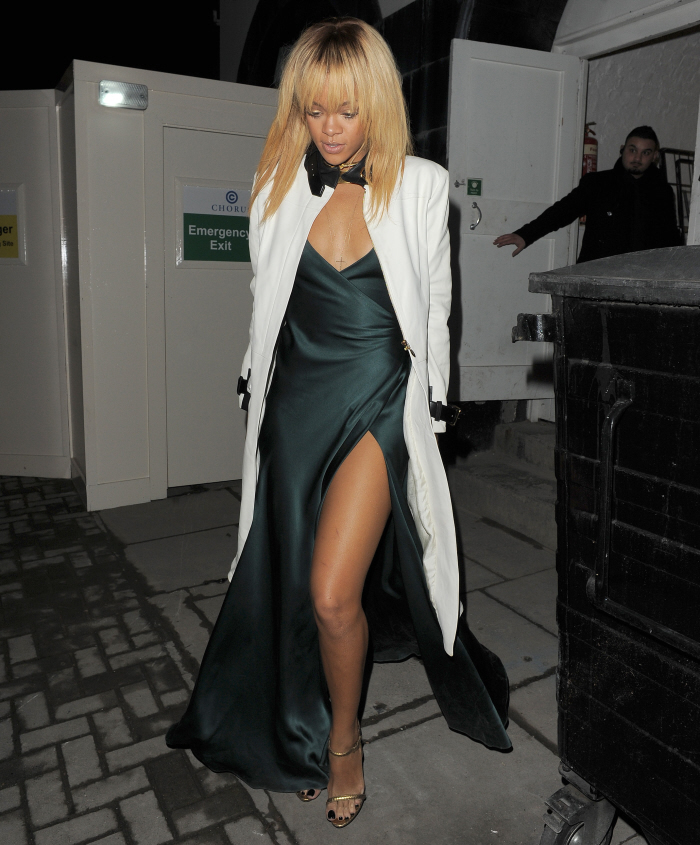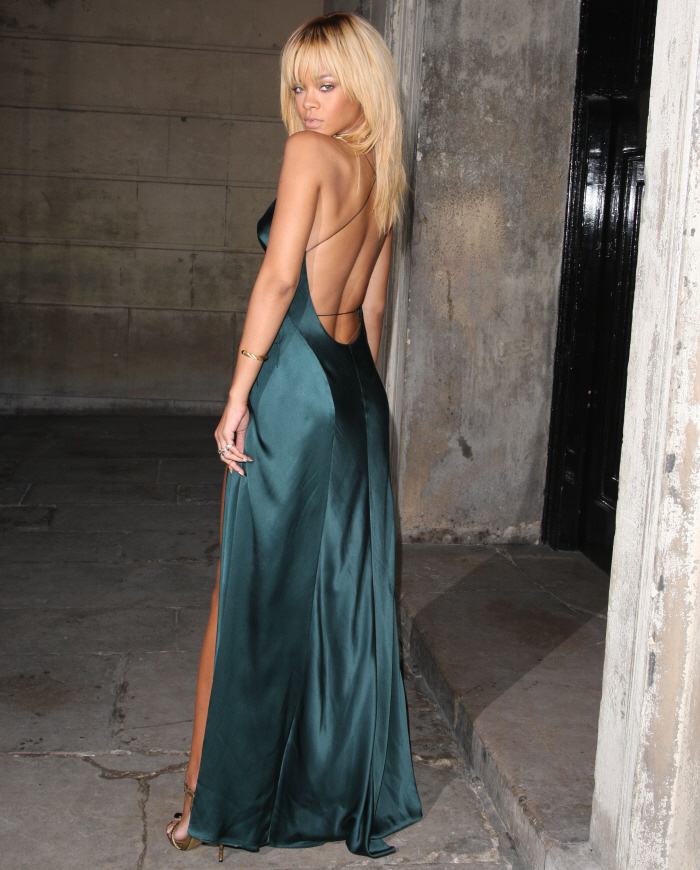 Photos courtesy of WENN.