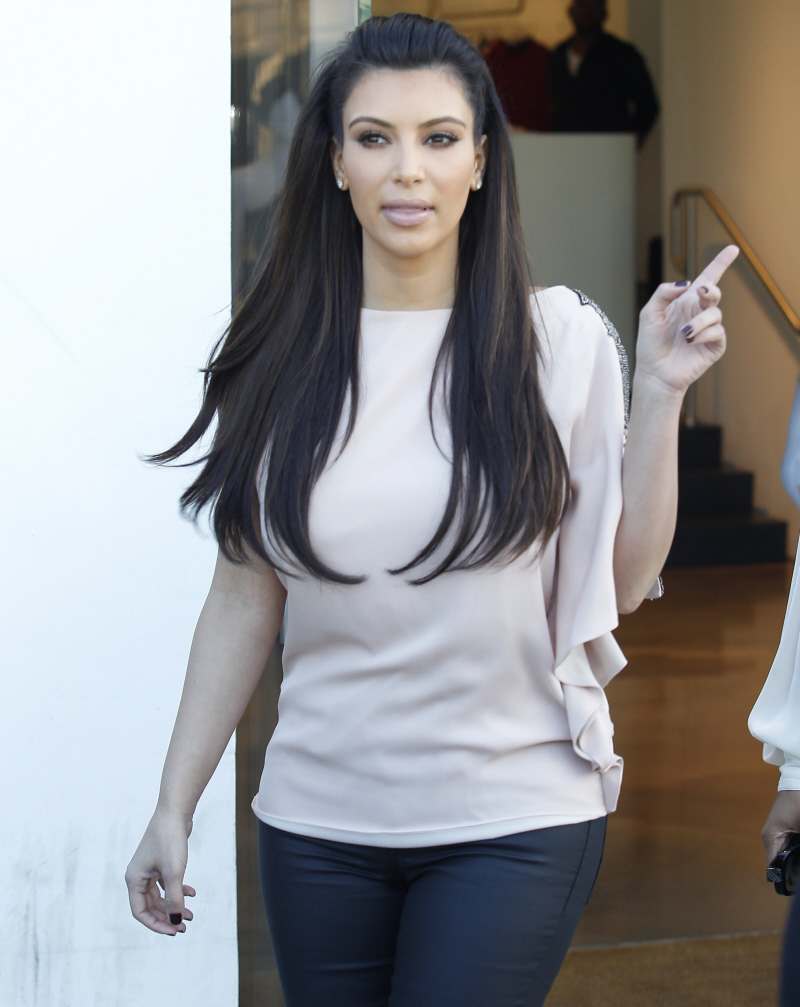 Even on the day that Kourtney Kardashian announces that she's definitely having a girl, Kim Kardashian is still the bigger news with a series of fake tabloid stories. But sure, let's spend a second on Kourtney – she's expecting a girl. Another Kardashian girl into the mix, but this time the girl's genetics are part Disick. Will this Kardashian-Disick female be the one in all of the end-time prophesies? Probably!
Now, on to Kim. Tabloids are running a series of dumb stories about her this week, so why don't we just jump in? Last week, it was widely reported that Kim and Reggie Bush went on a brunch date in LA. They were spotted together, not hiding the "date" and there were many, many reports that they were now back together. Just a few days after that, TMZ caught up with Reggie and he denied that they were back together:
"No." Head shake. DENIED! Or is this just a "whatever" denial because Reggie didn't feel like confirming it to a TMZ paparazzo? In any case, In Touch Weekly claims Reggie and Kim are totes getting married now!
Kim has reportedly been hopping on private planes in the middle of the night to fly down to Miami to hook up with Reggie — but he won't marry her until she gives in to his demands!

Kim Kardashian isn't even officially single and she's already planning her next wedding! The E! reality star is reportedly doing everything she can to win her ex-boyfriend Reggie Bush back and that includes giving up her reality TV career! Kim flew to see Reggie in early February but Reggie told her he didn't want to be photographed in public, according to InTouch.

"She didn't go out once," says a source. "And they weren't seen in public together per his request."

Kim is in the midst of a bitter divorce battle with Kris Humphries, but Reggie has reportedly agreed to marry Kim when the divorce circus is over.

"She's insisting that she wants to run off with him to marry," a friend of Kim says. "It'll be very private."

Reggie is willing to give Kim another chance if she promises to agree to these three things: stop seeking publicity, give up her reality TV career, and finalize her divorce with Kris quietly.

"Reggie wants Kim to completely disappear from the public eye," an insider says. "Kim thinks Reggie is the one so she's going to try her best."
[From Hollywood Life]
Eh. Could be true. But like a famewhore moth to the publicity flame, so too will Kim Kardashian be back to publicizing the crap out of whatever relationship she's in. So… Reggie should prepare himself, either way. Speaking of reasons why Reggie should watch his ass…
Kim's former on-screen boning partner, Ray J, is releasing a memoir called Death of the Cheating Man (?). In the book, Ray J discusses a person named "KK" who "heavily pursued him and took him to bed while still married to Damon Thomas in 2004." He writes, "She let me know she wanted to get with me. She left her husband for me as soon as we started having sex…We were like animals — sexually free to try anything, and we did." Ray J also claims that for two years, "she'd greet him in the morning with hot towels and toothpaste on his toothbrush and then give him lingerie shows at night." He also says she was paranoid that he was cheating on her, and she even tapped his phone - "She started going to extremes to monitor my behavior." Ray J does admit he eventually cheated on her, but he excuses it by saying she was screwing around too – "I had no respect for her. I wanted more for my life…[to] find a woman that I could actually trust." Sounds about right.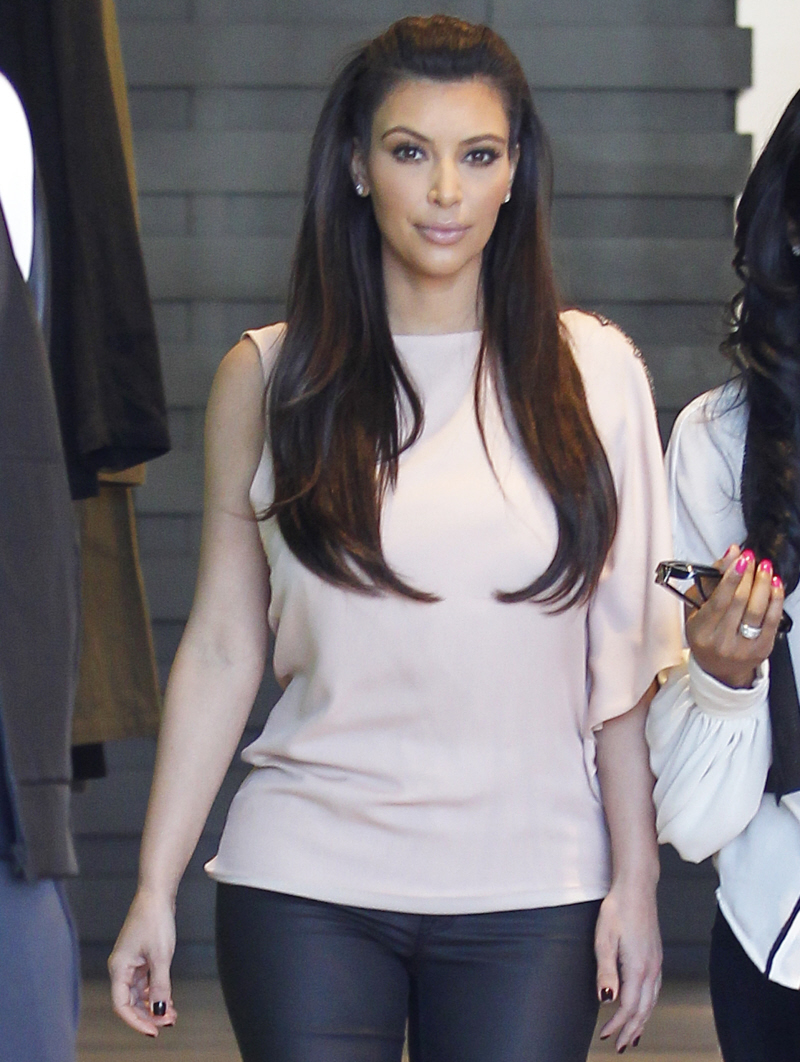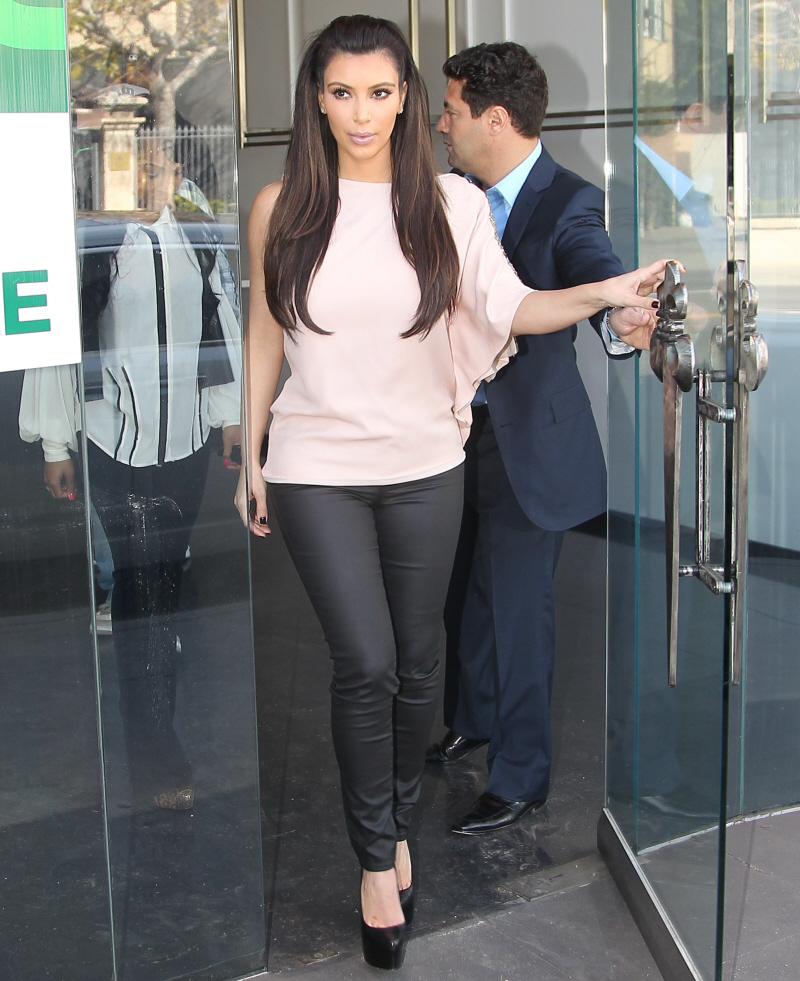 Photos courtesy of Fame/Flynet.