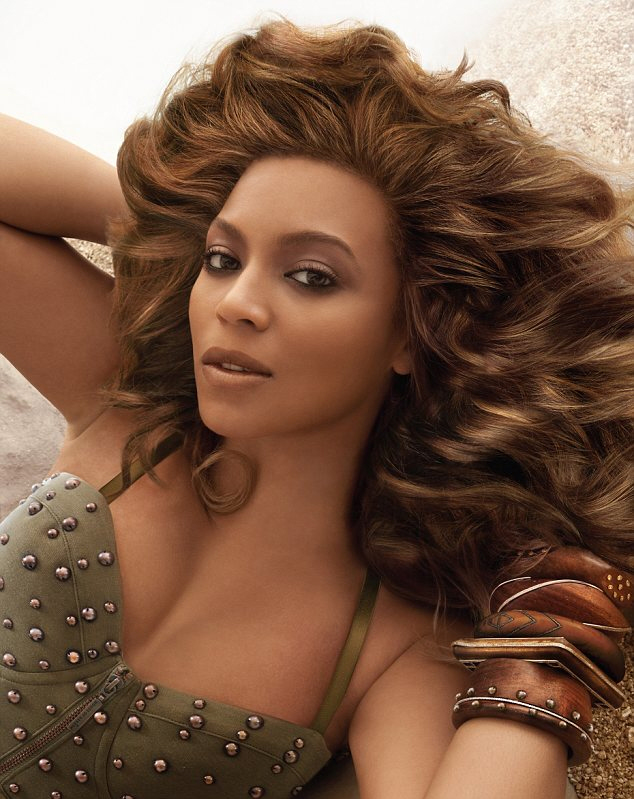 You know how Beyonce announced her pregnancy at the VMAs last year? And she lovingly cradled her pillowy bump, letting us know that she was – at that time – already six months pregnant? And then for months afterwards, Beyonce kept releasing all of these new music videos, and she didn't look pregnant in any of them, and it just kept fueling the speculation that she simply removed her pillow whenever she had something important to shoot, like a music video or a magazine cover or something? Well, guess what? This is the latest ad for the spring/summer collection of the House of Dereon, that trashy label that Bey and her mom design. Guess when it was shot? "Shortly before Beyonce gave birth." No, for real. That's the honest-to-God TRUTH.
Beyoncé has only stepped infront of the cameras a couple of times since giving birth to her daughter, Blue Ivy, on January 2.

But new photos of the singer will soon be spotted all over the place as she stars in the latest campaign for her clothing label, House of Deréon.

Shot by famed celebrity and fashion photographer Tony Duran shortly before Beyoncé gave birth, the only image released so far features the brand's muse looking beautiful and sultry wearing a structured stud embellished bodice – a key piece from the line's spring/summer 2012 collection.

The newest designs, which are available at Selfridges and House of Fraser, include a range of dresses – from short and feminine to floaty maxis and bold sporty styles – perfect for city streets or the summer's festival fields.
[From The Mail]
I do think Beyonce is beautiful. Or, I did think that, before she started turning herself into a blonde white woman with a tweaked face. I've been staring at this ad image for too long now. It's… disturbing? Beautiful? Enchanting? Bey's Illuminati eyes are piercing my soul. Oh, and hahahahahaha nine months pregnant when she shot this. Hahaaha.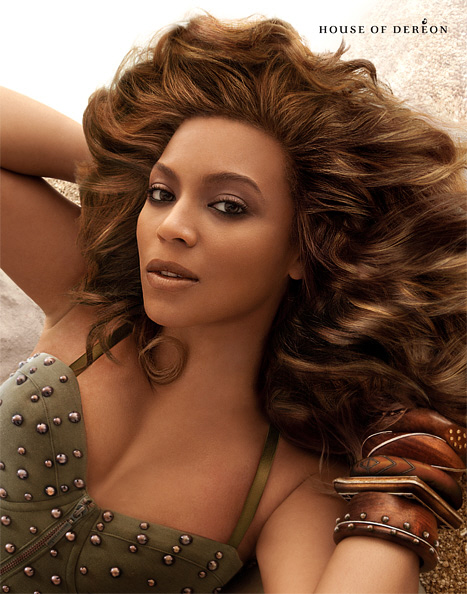 Here are more shots of Bey and her "post-baby body" at the Knicks game this week. Beyonce Online even had a special post about "saffron" being a big color next season.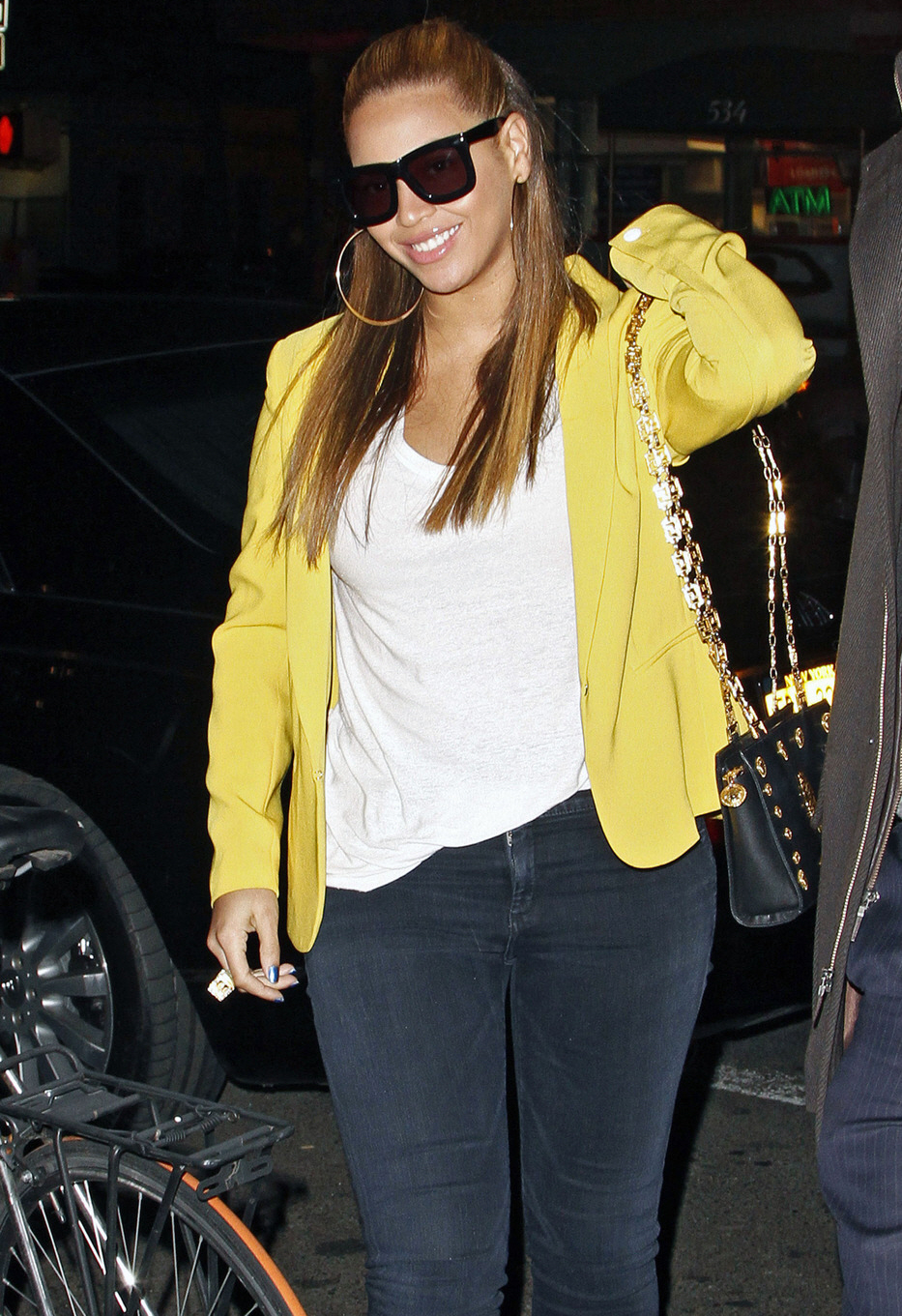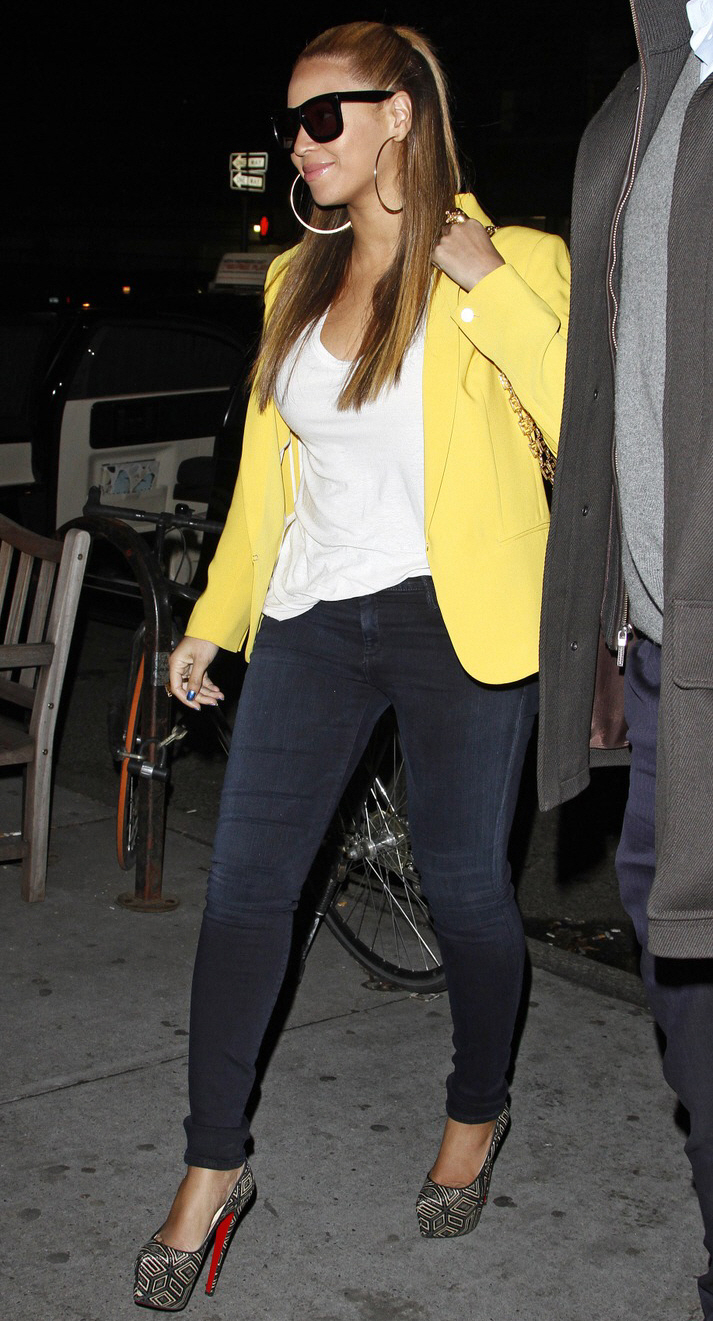 Photos courtesy of Pacific Coast News, House of Dereon.