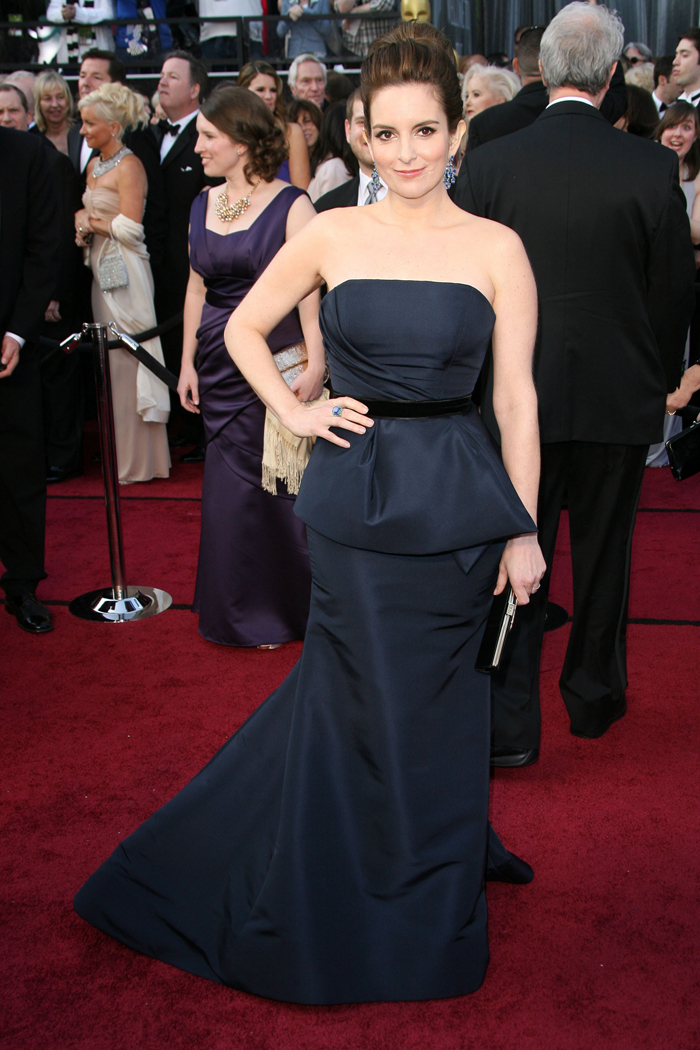 Tina Fey is so funny and self-deprecating but generally bores me to tears on the red carpet. Last night at the Oscars, however, she brought the glamour in a big way in a custom, midnight-blue Carolina Herrera gown with peplum detail and Bulgari jewels. Of her look, Tina said, "I'm just thrilled to be wearing this beatiful dress. At first I feared the peplum and now I love the peplum. Tina was the only star who wore Herrera last night, and she wore it damn well. She also did a variation on big hair with an upswept do that set the dress off perfectly. This is probably my favorite look on Tina ever.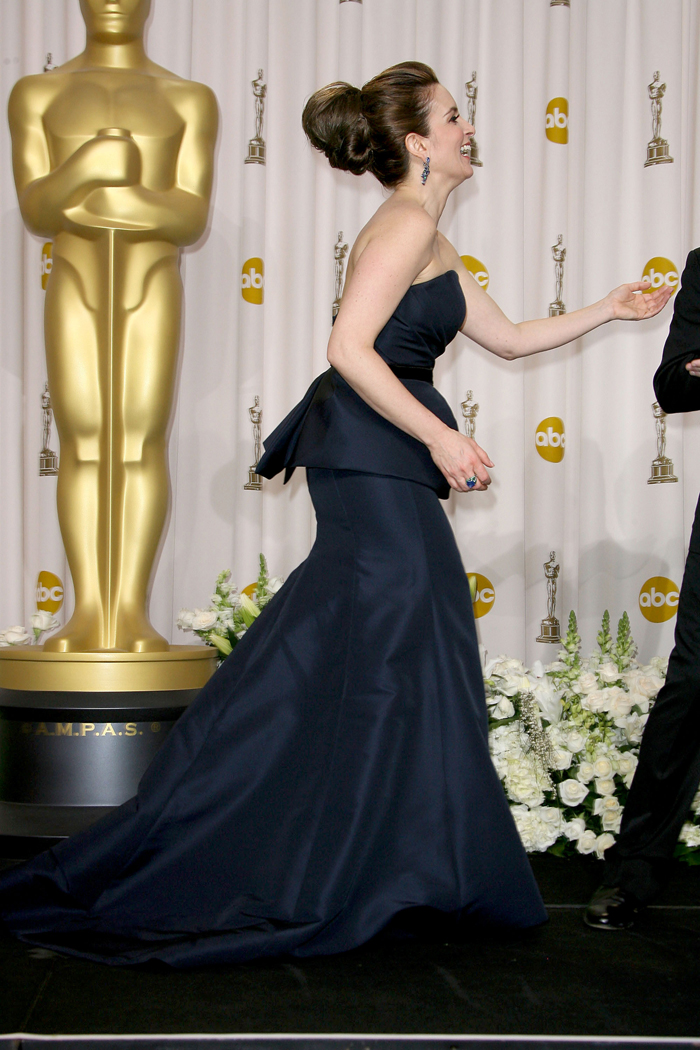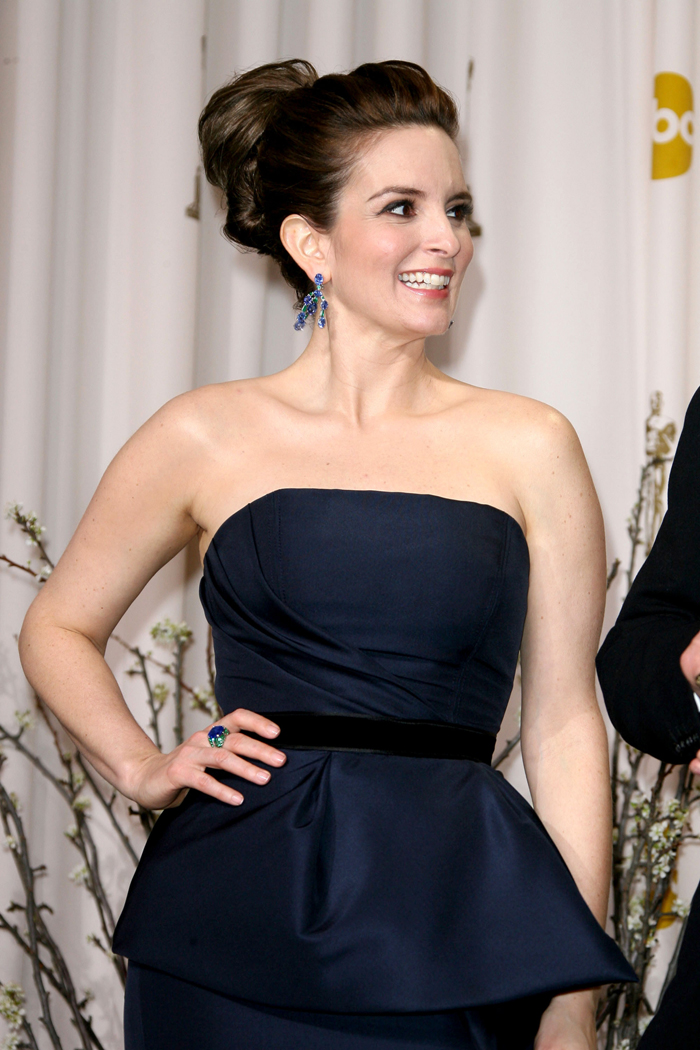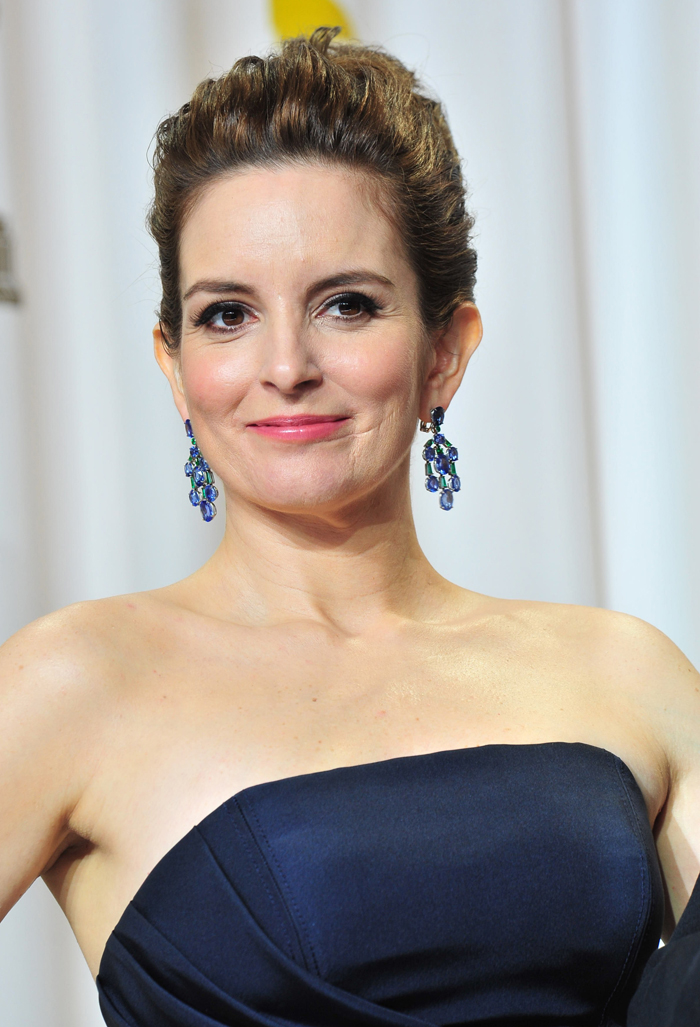 Meanwhile, Milla Jovovich did her usual supermodel thing in a white, beaded Elie Saab gown: "When I saw this dress I just fell in love with it… clean and radiant, and I felt like this color was perfect." Oddly, the color is the only thing that seems off about this dress, but I do covet the asymmetric look on Milla. She oozes old school Hollywood glamour, but I really feel like she can do this look in her sleep, so it was a little bit underwhelming at the same time. However, Milla's Jacob & Co jewelry made quite the impact, and her makeup was very dramatic and fitting as well.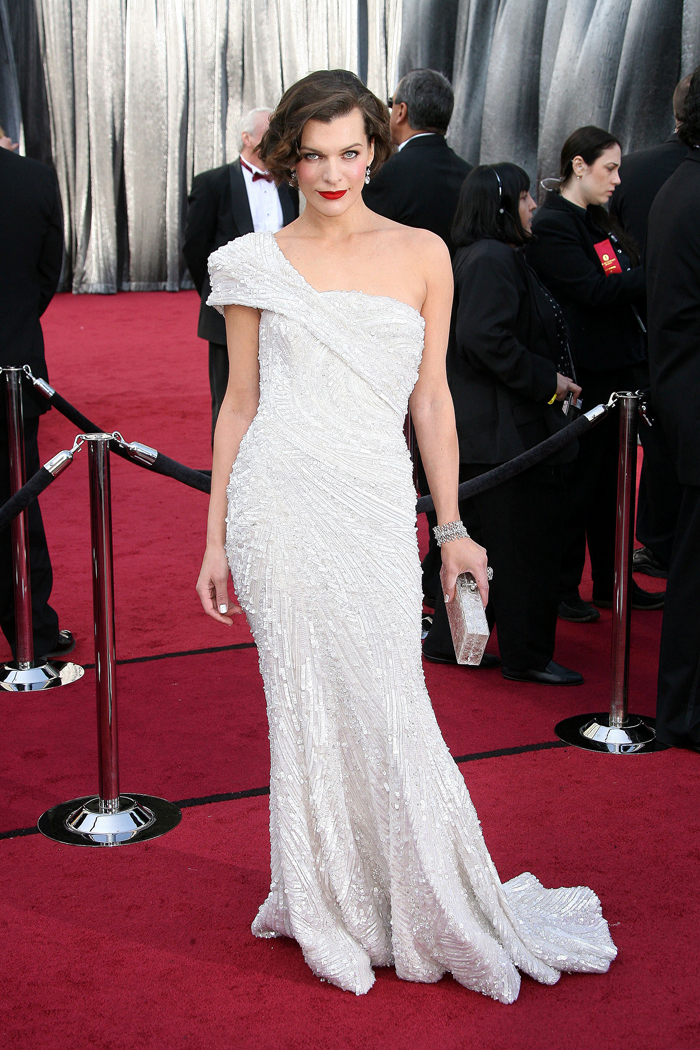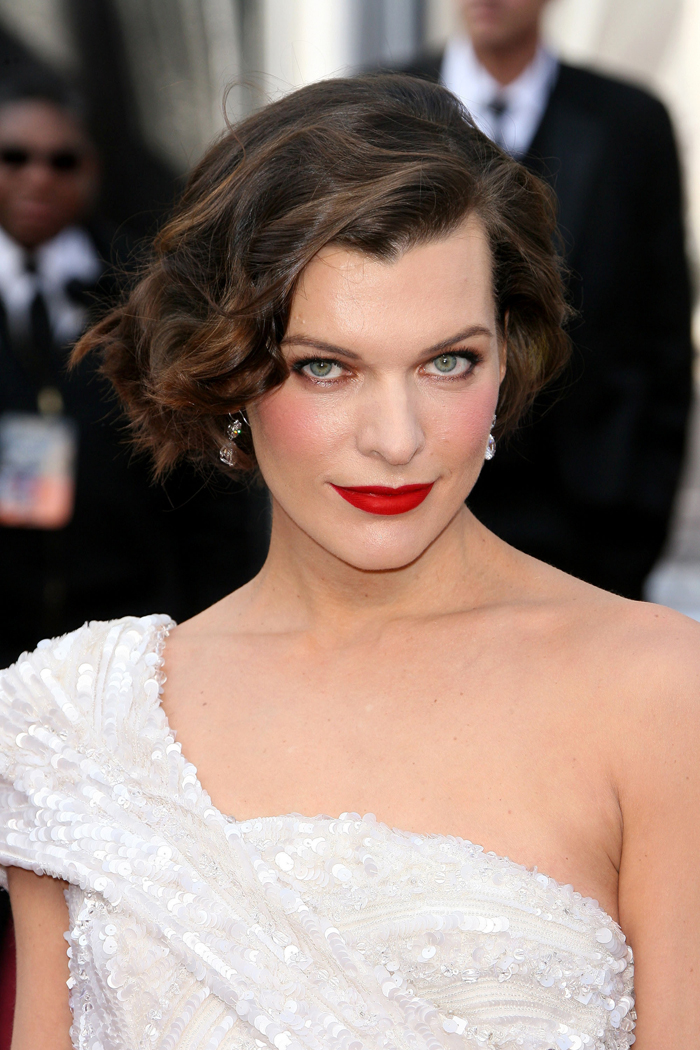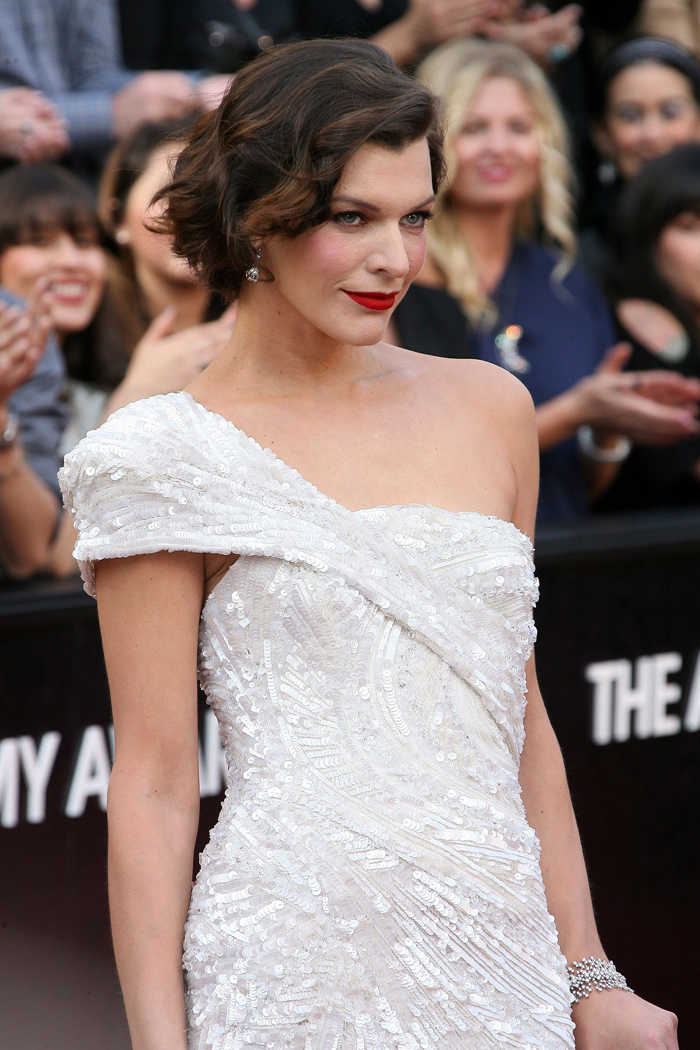 Glenn Close, who was nominated for Best Actress for her role in Albert Nobbs, donned a forest-green Zac Posen strapless dress and matching tuxedo jacket. Of course, this look was age appropriate, and she stated that if she won, she'd celebrate by "By staying up later than usual." Glenn's Bulgari jewels were gorgeous, but I wish she'd done a little something with her hair.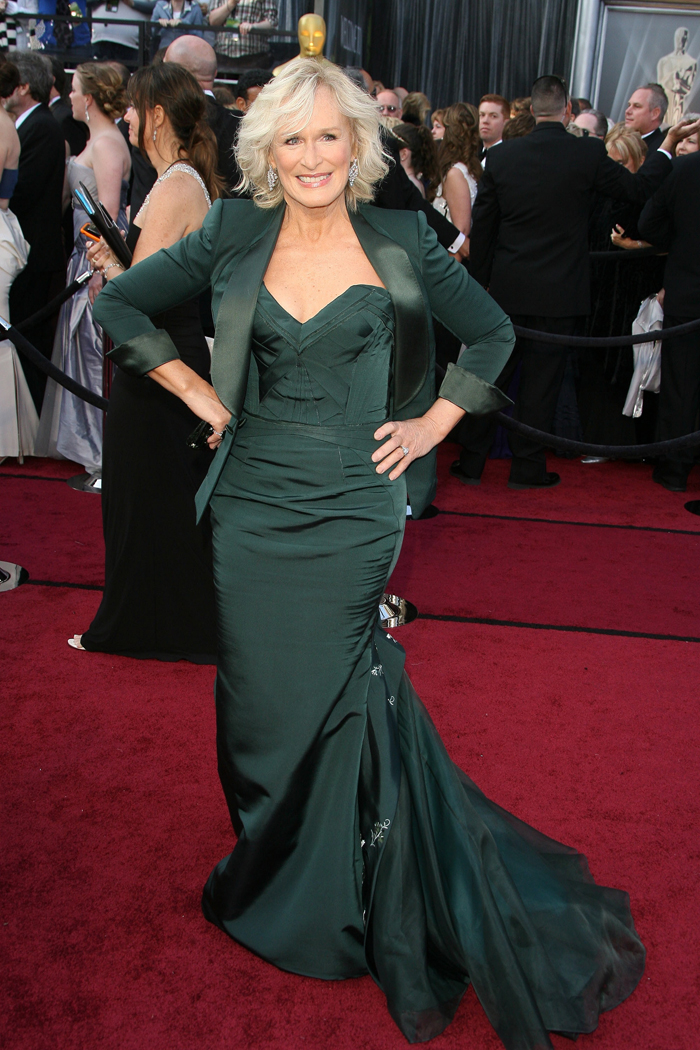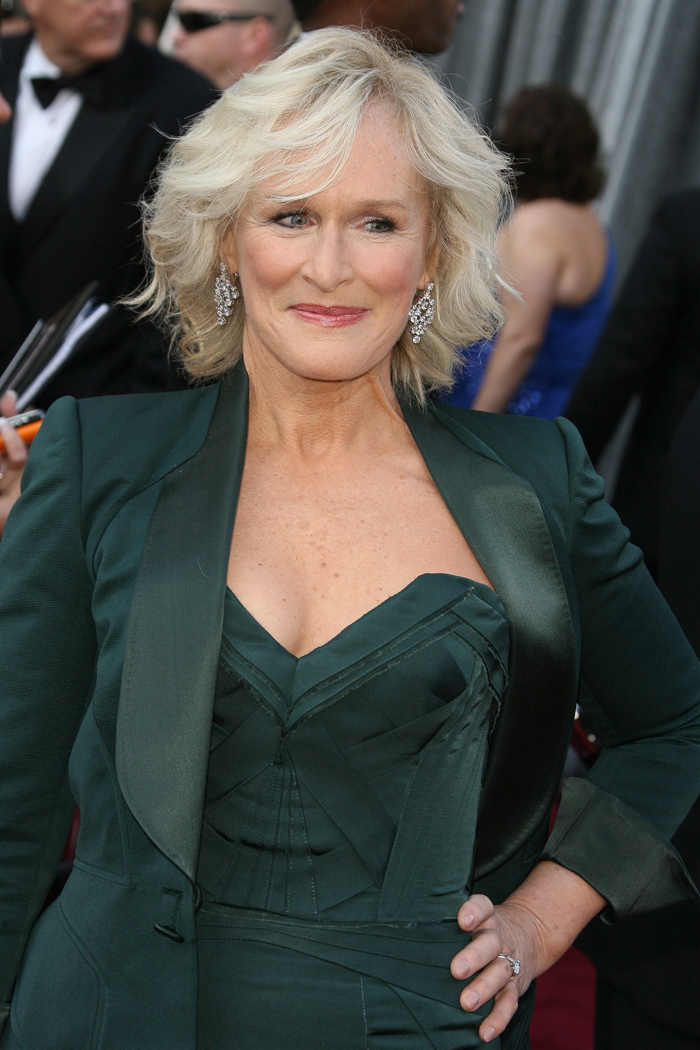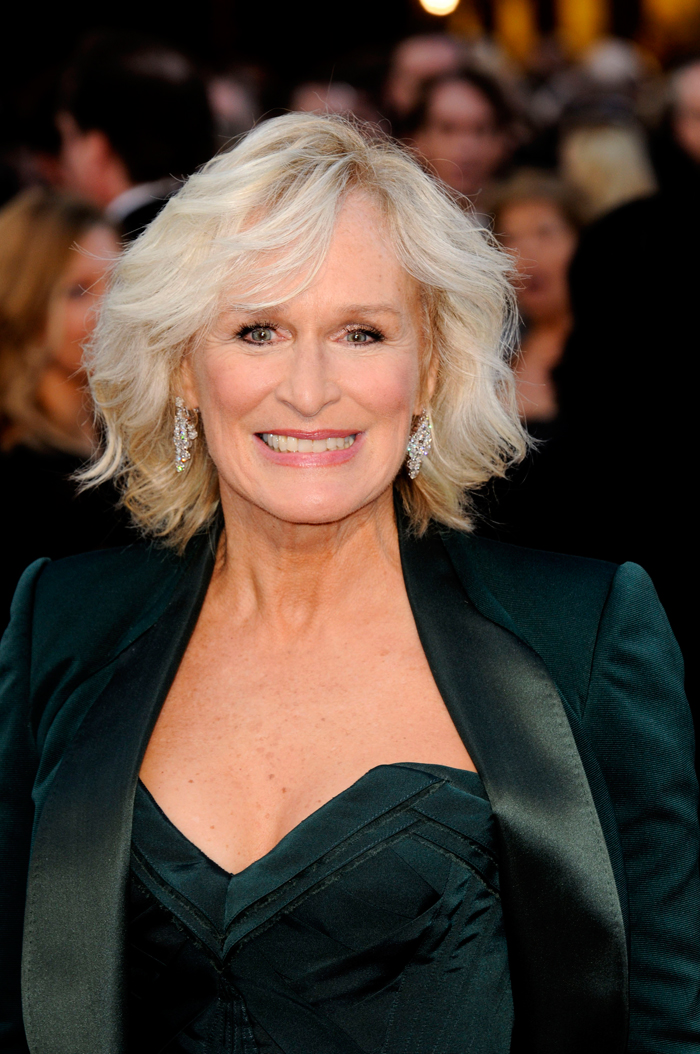 Missi Pyle (The Artist) wore a a sea-foam green dress by Delfino, which was constructed from recycled materials and silk made from "cruelty free silkworms." I wasn't entirely crazy about this dress, but CB liked it. Overall, the hair, makeup, and dress looked a little too sororityish for my tastes, but Missi's figure looked amazing.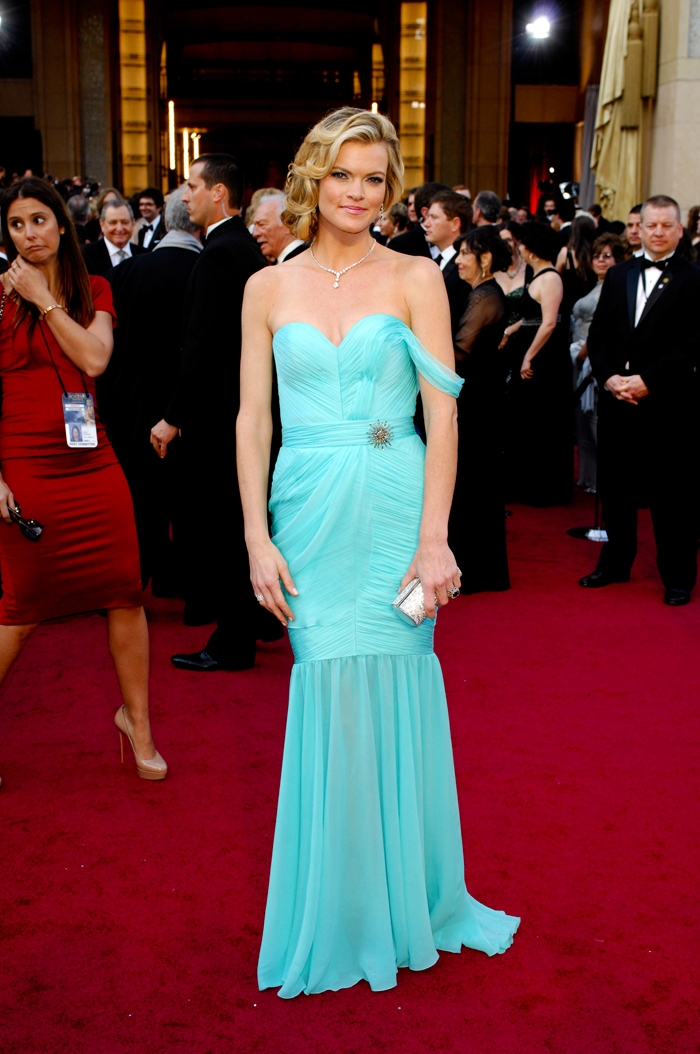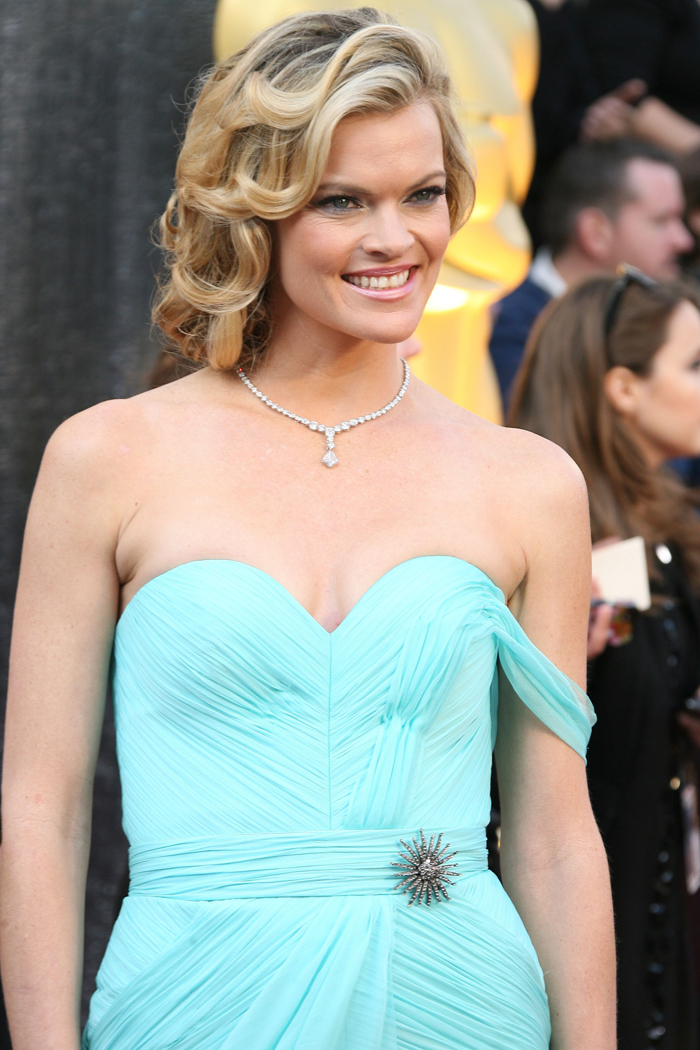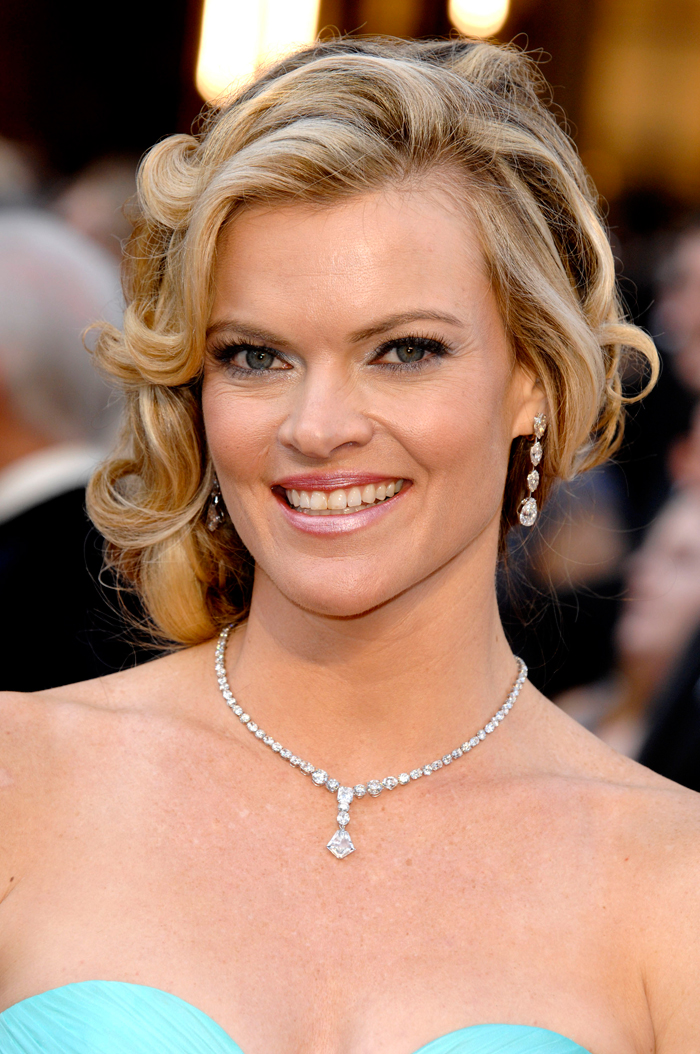 Photos courtesy of WENN