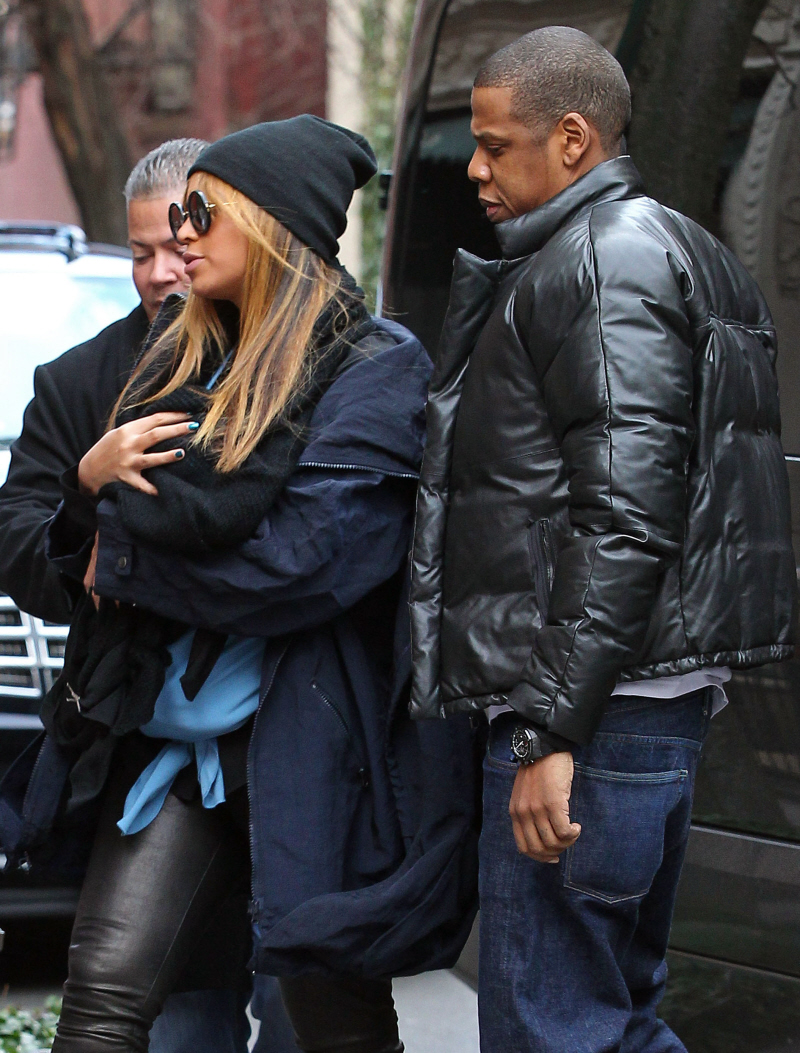 Over the weekend, we noted Beyonce and Jay-Z's first big public outing with baby Blue Ivy. You couldn't even see the baby in any of the photos – Beyonce had Blue swaddled up in what seemed like five blankets, and it also seemed like there might not even be a baby underneath all of the stuff. Well, we had a fun time debating what was really going on in the photos – perhaps a family going out for breakfast, or perhaps another in a long line of hard-sells to "prove" what an awesome and natural and nurturing mom Beyonce is. My favorite comment was that Beyonce seemed to be carrying her swaddled up weave.
So Beyonce and Jay have done another photo op with a swaddled Blue Ivy, but this time we don't have the pics – you can see one here. In addition to that, Us Weekly had this completely normal and not-at-all-suspiciously-planted story about Beyonce breast-feeding in public:
Count Beyonce Knowles among the millions of mothers worldwide who are proud to breastfeed their children out in the open.

Escorted by husband Jay-Z, the "Girls (Run the World)" singer, 30, took along daughter Blue Ivy, seven weeks, for a casual lunch at Sant Ambroeus in NYC's West Village last Saturday. And Beyonce nursed her little girl at her the table, an observer tells Us Weekly.

Two additional sources confirm to Us that the first-time mom has been breastfeeding her daughter.

Beyonce was snapped leaving the eatery holding her newborn in a blue BabyBjorn — covered fashionably with a black Donni Charm scarf.

Mother and child emerged the very next day; this time, Beyonce held Blue in an exotic leopard-print wrap by Baby Bjorn.

Although the superstar is happily taking some time off to be a mom with Blue at their massive Tribeca loft and Scarsdale, New York mansion she shares with Jay-Z, 43, she's gearing up for two musical projects in 2012 — and a potential film, One Hit Wonders. The brainchild of Glee creator Ryan Murphy, the musical comedy may star her pal Gwyneth Paltrow plus Cameron Diaz and Reese Witherspoon as faded 90s singers who team up in an effort to reclaim their fame. Beyonce's potential role in the flick is not yet known.
[From Us Weekly]
Do we really need "sources" to tell us that Beyonce is breast-feeding? Do we really need eyewitness accounts? CB, Bedhead and I were debating the story last night, and we ended up coming down on the side of "No comment." As in, we don't even want to get into the debate about this breast-feeding story. If it's really going down like these sources claim, good work and God bless. Breastfeeding is great, and women should have the right to breastfeed in public. Cough.
In other Beyonce news, there are some reports that Bey is going to join Jay-Z on the European leg of his Watch the Throne tour over the summer. There's some question as to whether little Blue will be joining them, though. I mean… of course Blue will be coming, right? Beyonce knows that all of these "she's such an awesome and natural mother!" reports will look dumb if she goes on tour with Jay and leaves the baby in NYC, right?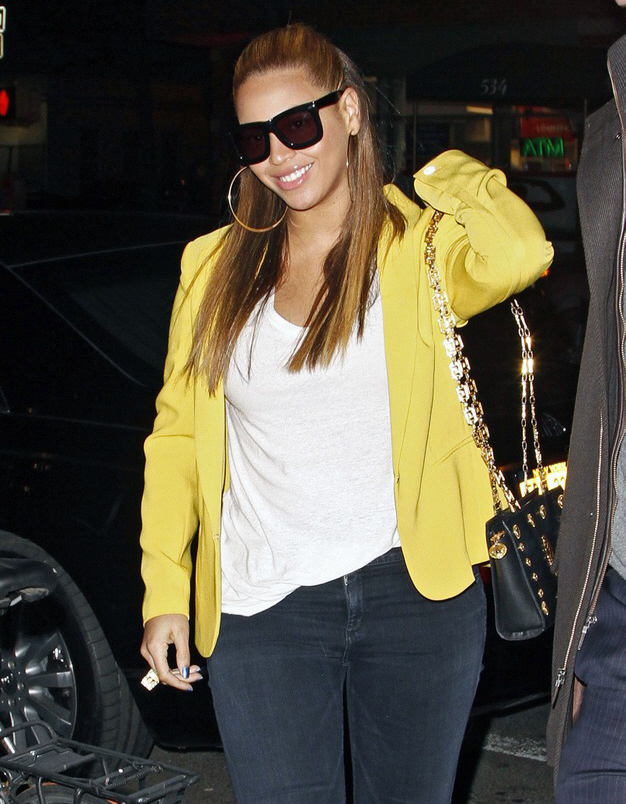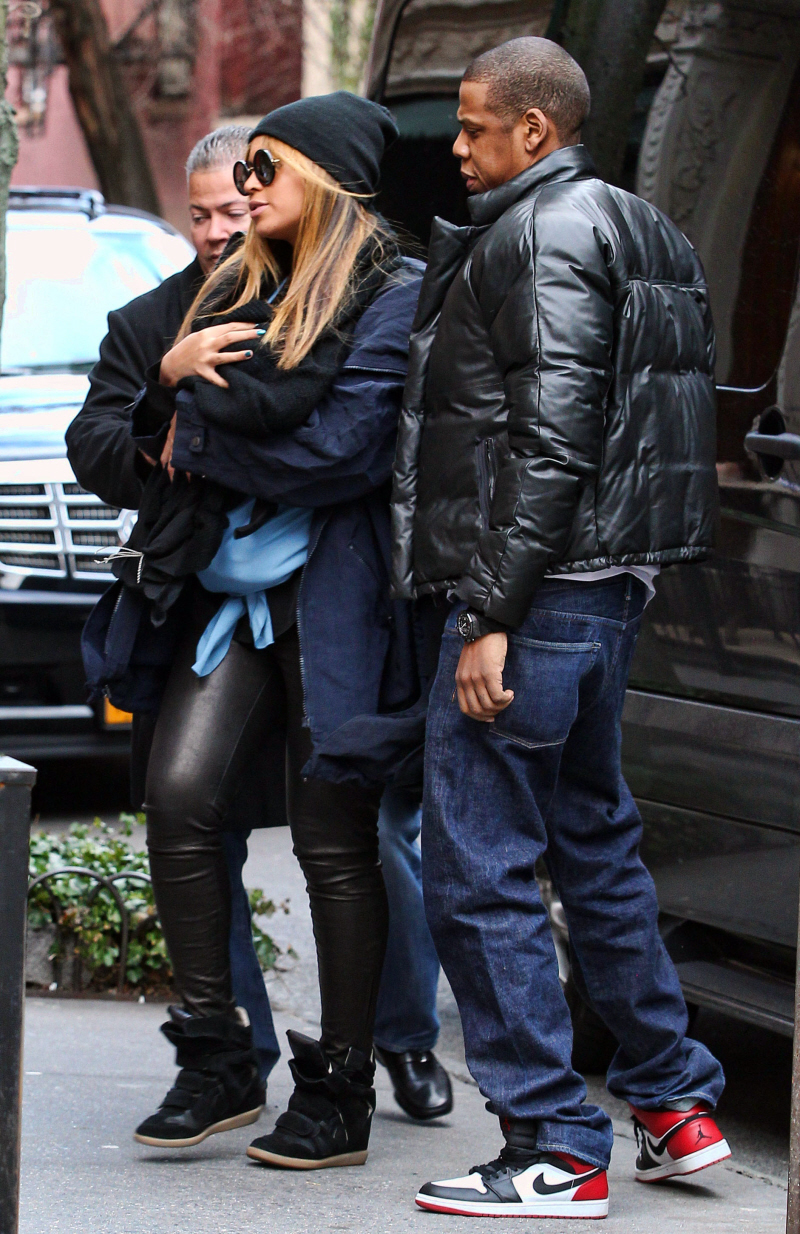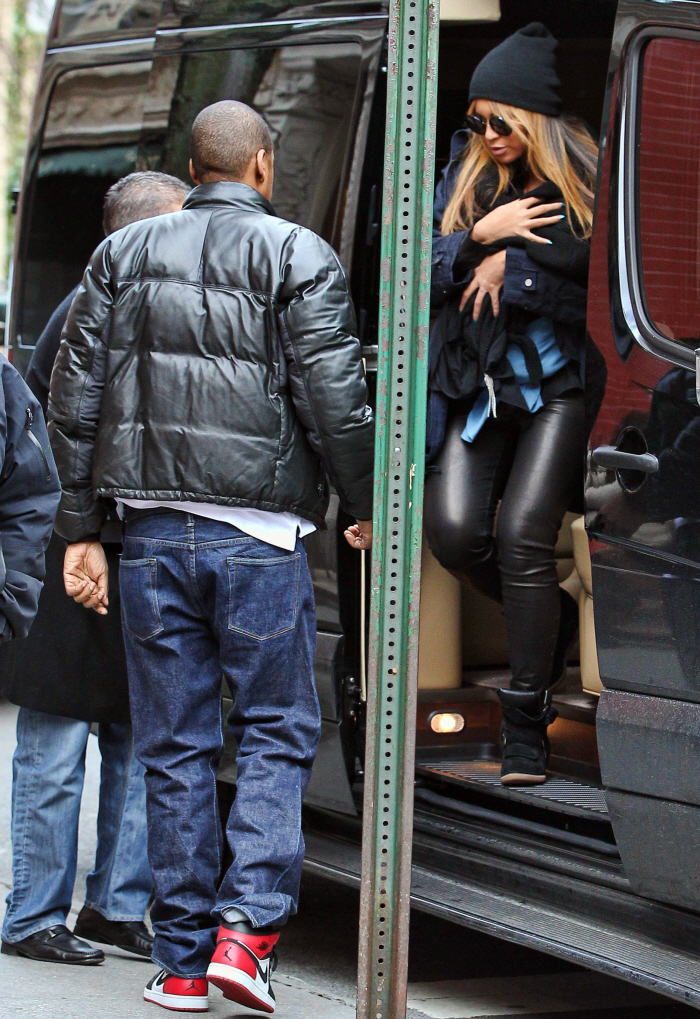 Photos courtesy of PCN, Fame/Flynet.