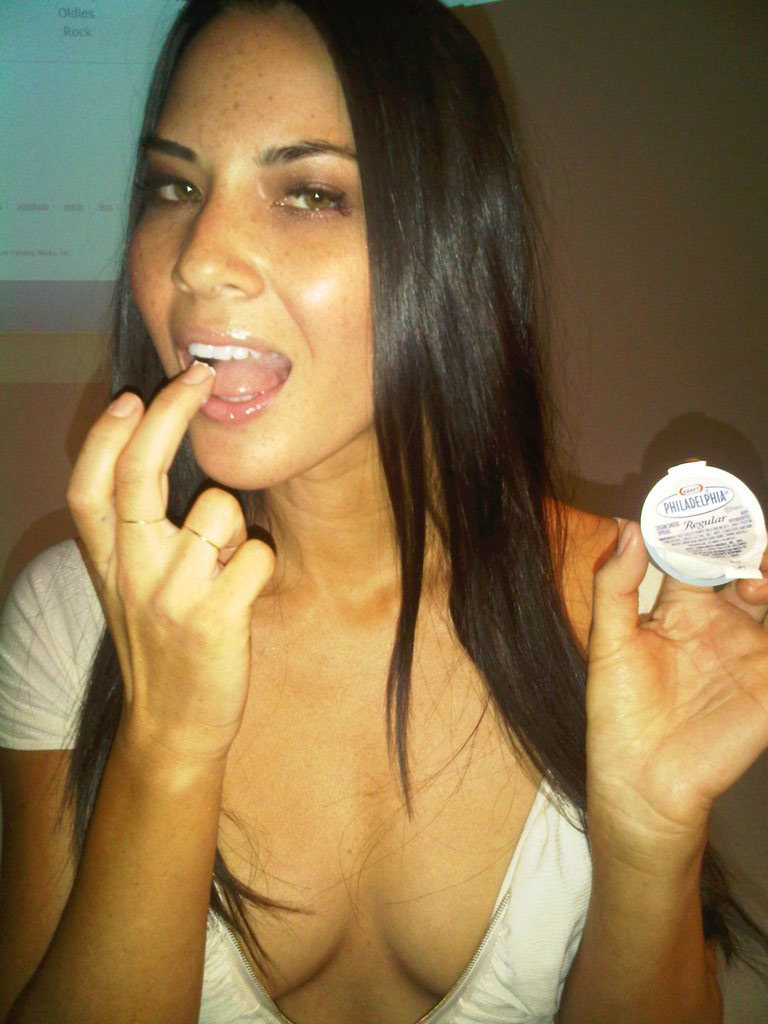 Olivia Munn is really living up to her "guy's girl" reputation, judging by the latest photos that have been leaked and reportedly "hacked" from her phone.
I believe that the photos were hacked, as Christina Hendricks had some racy self portraits leak at the exact same time. (We covered those here.)
It's very obviously Olivia, since there's no mistaking her face, and Olivia admits it's her for the most part. She's trying to claim that the one nude photo with the head cut off that looks exactly like her is someone else, which is pretty much what Christina Hendricks claimed and also what Blake Lively used an excuse when her pics leaked and conveniently boosted her career. Munn also tried to play it off like she's posted all these photos on Twitter and/or Facebook already, which I tried to check out and sincerely doubt. The photo captions are pretty raunchy, but even if they're legit they're between adults and weren't meant for public consumption obviously. Whether they were added by Olivia herself or anyone else who had access to these photos (pretty much everyone at this point) is up to question. One innocent photo posing with Fergie at an event was posted to her Twitpic account, and is also in Celebslam's collection of these cellphone photos. I'll put on my tinfoil hat for a moment and note that the font overwritten on these pics here is not the same font she used on that photo with Fergie or on other photos on her twitpic account. Even if it was the exact same font, that's easy enough to match. Anyway here's Olivia's explanation, which they're claiming is not her official response, but you know it is.
The full-frontal nude photo circulating around the Internet today purporting to be Olivia Munn is a phony — this according to sources extremely close to Olivia Munn.

Several pics hit the web today — appearing to show Olivia in various states of undress … pink lingerie, a black bra, a white bra, a pink bikini, a low-cut v-neck … and then fully nude.

Sources tell TMZ, several of the shots are legit — namely the black bra, the bikini, the v-neck … all of which Olivia has previously posted on her blog or Twitter. But according to sources, the ones where you can't see her face are 100% fake … including the nude shot.

We're told someone with a similar body to Olivia is taking provocative photos and trying to pass them off as the real thing — why … we have no idea.

So far, no official word from Olivia's camp.
[From TMZ]
This will only raise this woman's profile, and she's posed similarly for Maxim and other men's magazines before, so I doubt she cares. In response to this story, she tweeted a photo of a fat baby and a lol cat with the message "If you ever hacked my phone, these are the pictures you'd find." So she's handling it pretty well. I would personally be mortified, but it's not like I'd ever take pics like that in the first place. I'm so glad I went through my 20s at a time when we didn't have cameras in our phones.
These are the SFW pics, the others are available on Celebslam.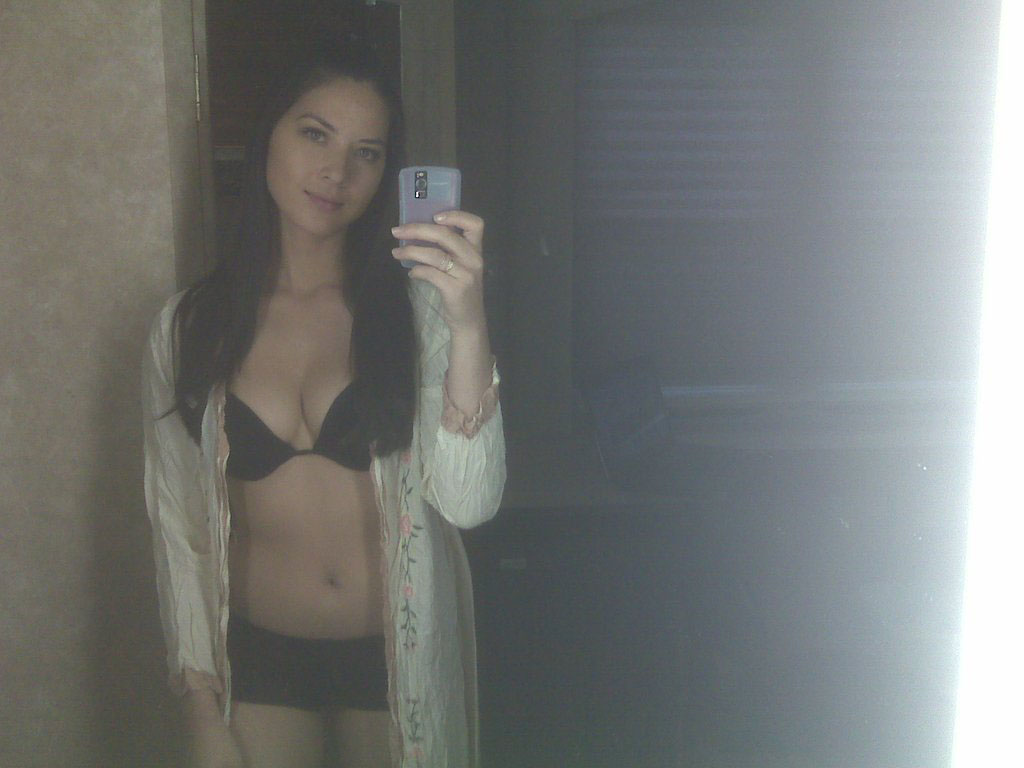 Oh and here's what she wore to the VF Oscar Party. 1. How did she score an invite to that? and 2. She should be more embarrassed of this dress than these photos.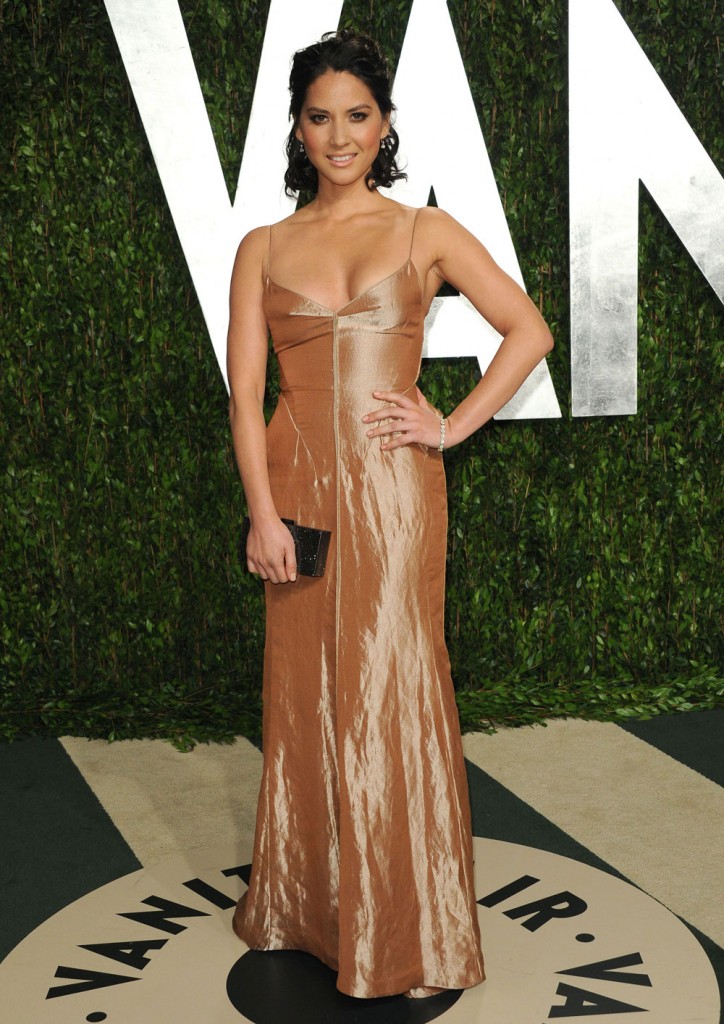 Photo above credit: Fame