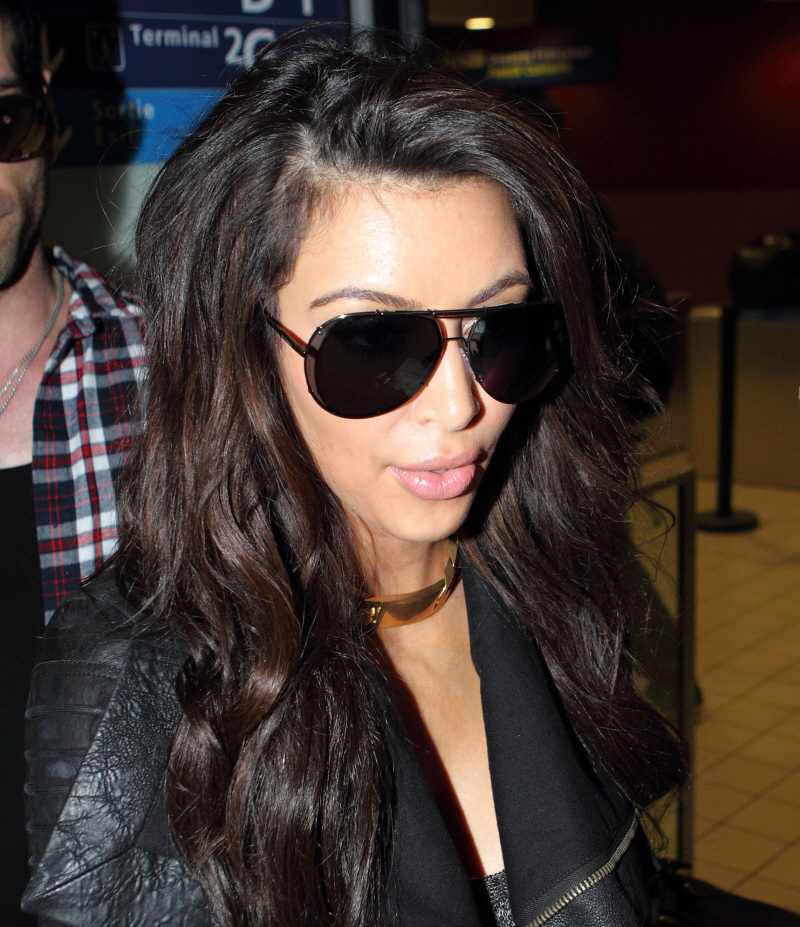 These are photos of Kim Kardashian arriving in Paris yesterday, likely to attend some events for Paris Fashion Week. A pox on her house for her shiny Birkin bag!!! Ugh. I hate that she's all about the Birkins. I hate that Hermes can't contain their clientele, you know? Now every reality star and sports WAG has a Birkin. So I've stopped lusting after them. Anyway, as you can see, Kim Kardashian's face looks like it was molded out of spare Barbie doll plastic. I was so overcome by the jacked-ness (new word!), I wasn't even looking at her hair situation. But other outlets were – Radar and The Mail claim that in the header photo, you can see evidence of "a very noticeable thinning patch of hair on the side of her head… her somewhat bald spot, often the sign of damage from hair extensions pulling at the root." Look, people: I'll make fun of Kat-Face for nearly any reason. But all I'm seeing is some slight hair loss, probably weave-related, not some massive "bald spot." Just my opinion. And there are so many other Kardashian-katastrophes to make fun of.
In other Kardashian news, Kris "Um, BASKETBALL" Humphries is totally mad at his estranged wife. What is Basketball mad about these days? He's mad that Kim kept all of their wedding gifts and donated twice the amount to charity.
That's one heck of a he-said, she-said battle over a blender! Kim Kardashian may have announced plans to donate twice the value of the wedding gifts she received at her doomed nuptials to charity, but that isn't sitting well with her ex Kris Humphries.

Receiving $100,000 worth of gifts in August, Kardashian — who filed for divorce from Humphries 72 days later — wrote a thank-you note to guests explaining that while their gifts were appreciated, the reality star wanted to repay them through a charitable donation.

Confirming that Kardashian did write a check to the Dream Foundation — a "wish-granting organization" for adults — in the amount of $200,000, a source tells Us Weekly that while the couple kept the actual gifts, the Dream Foundation, like most charities, could make far better use of the money versus high-priced vases and stemware.

Though Humphries applauds his ex's generosity, a source close to the NBA star says he takes extra offense to the fact that she's keeping the actual items in her possession.

"Kris has always felt they should return gifts to the people that spent their money on it," the source explains. "Kris respects Kim for donating money and is happy she is doing that. He 100 percent thinks that is great, but she should give the gifts back."

While a Kardashian source familiar with the couple's prenuptial agreement argues the bride and groom were free to do what they wished with their own gifts, a Humphries insider counters she should have waited until the court declares their marriage dissolved to divide property.

"By court order, they are not supposed to do anything at the moment until the marriage is dissolved completely and they both decide how everything will end up," says the Humphries insider, who tells Us he only kept Bibles given to him by family. "She is violating court order by saying she is not returning them."
[From Us Weekly]
I actually groaned at the line, "who tells Us he only kept Bibles given to him by family…" Well played, Kris? Ugh. I mean, LMAO. So, multiple members of his family gave him BIBLES when he married Kim Kardashian? That's a signal that it's not going to last. You're marrying an amateur pr0n star and your family is gifting you with multiple copies of the Bible.
As for Kris and Kim and their divorce… how much longer are they going to be fighting over this? The divorce battle is lasting longer than the courtside, engagement and marriage put together.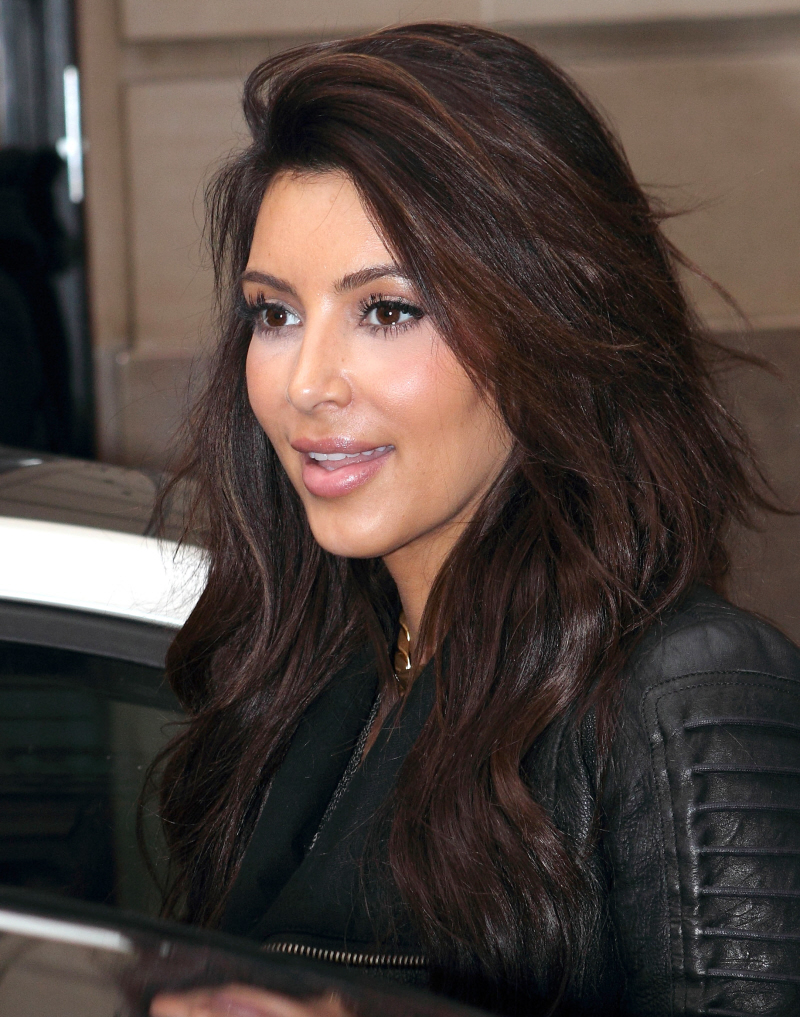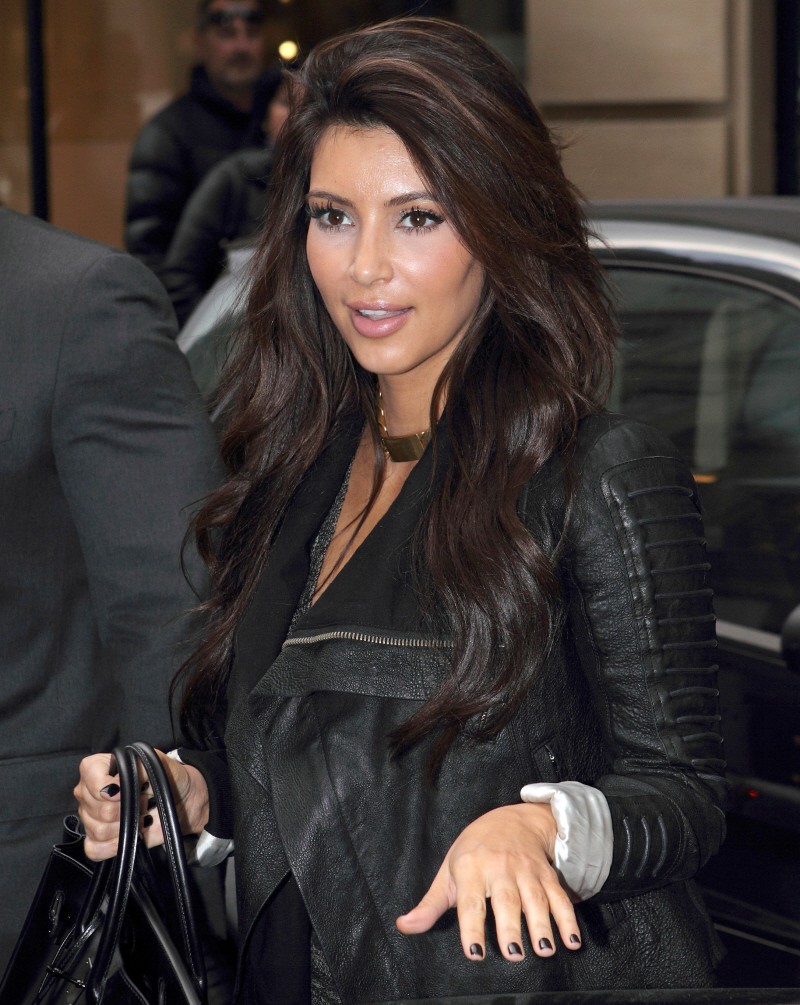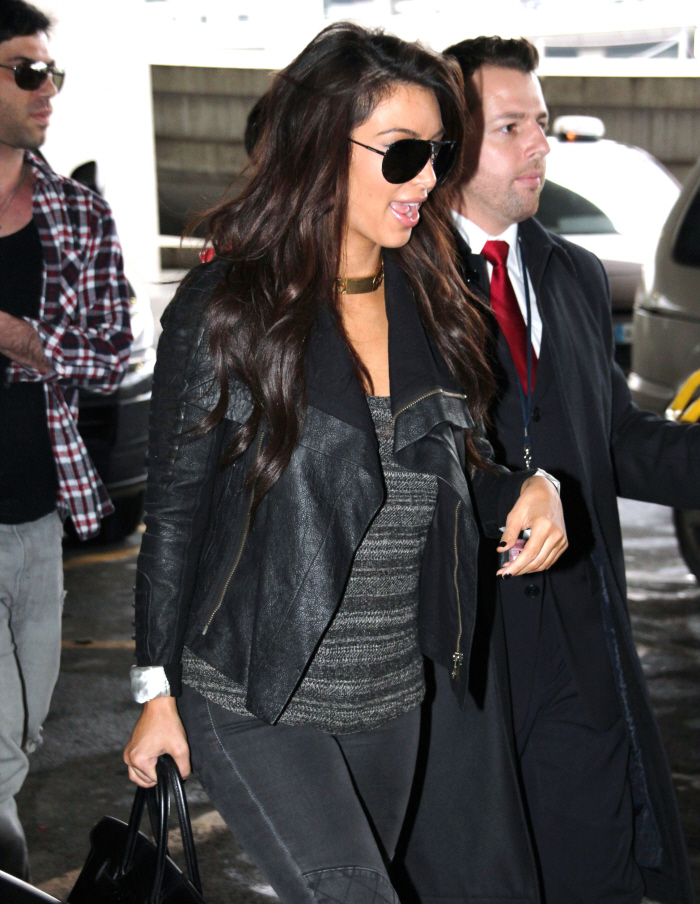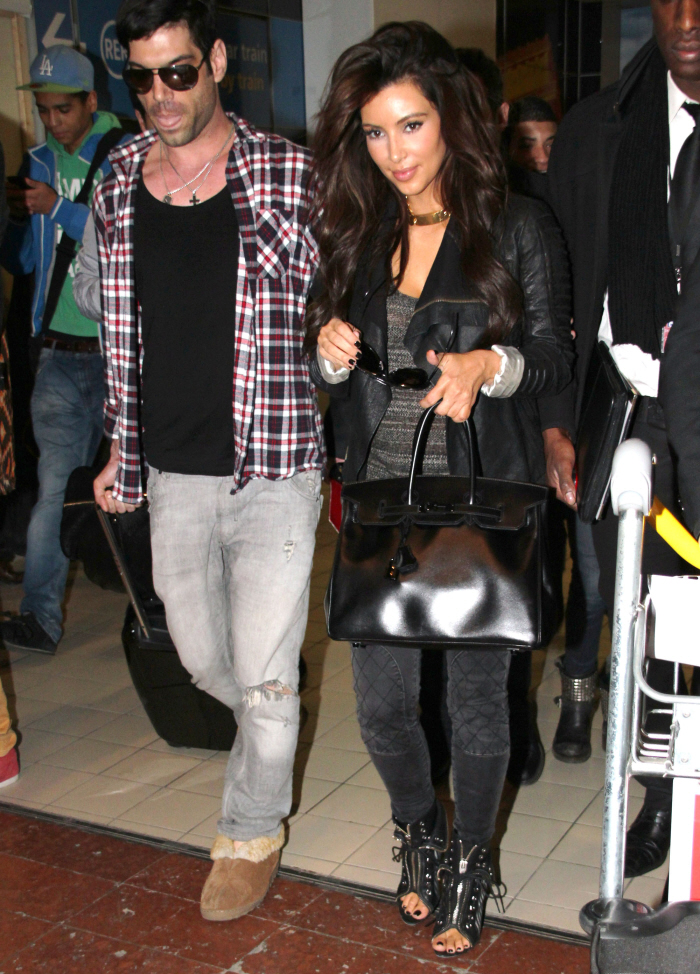 Photos courtesy of WENN, Fame/Flynet.