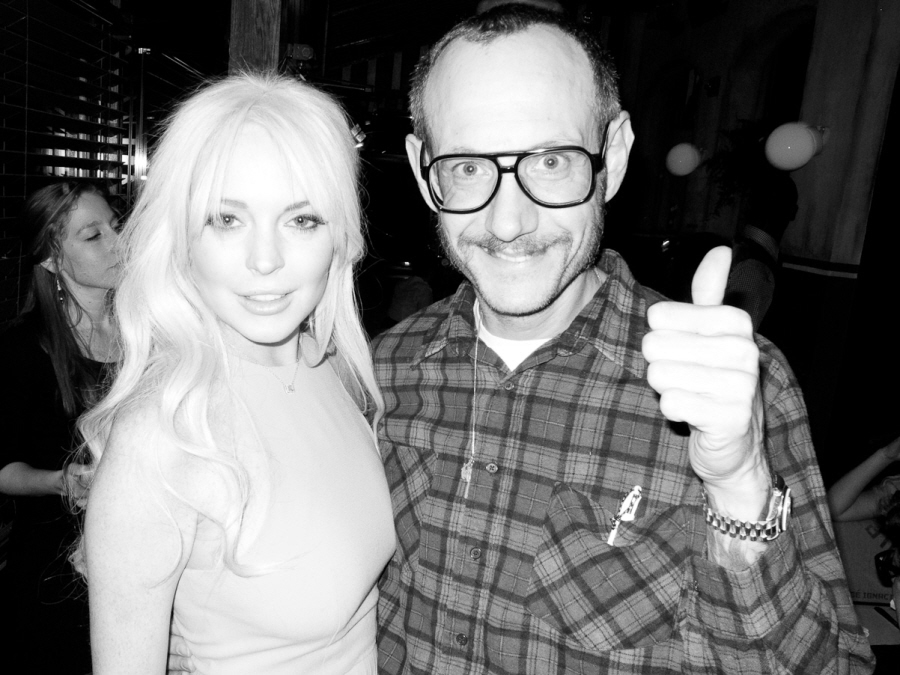 Throughout February, we were gifted with several Lindsay Lohan photo shoots, all done by noted pervert Terry Richardson. He did a formal photo shoot with her for Love Magazine, but it also seemed like Terry and LL were hanging out together at the Chateau Marmont, and Terry gave Lindsay some coke and decided to shoot dozens of photos of her looking strung out, wasted and sad. Her boobs were falling out in several of the shots, and it all had the feel of a behind-the-scenes p0rn0. Richardson has begun to get a lot of criticism over the past few years as barely-legal models (and actual underage models) tell their stories of what Richardson is like to work with – go here for Jezebel's coverage of some of the stories. Basically, Uncle Terry is a big ol' sketch ball and massive sleaze, and it says a lot that he's one of the few professional photographers who will still do photo shoots with The Cracken. But perhaps the Cracken is offering something in return for Uncle Terry's services? Ugh. Gross.
Lindsay Lohan recently enjoyed a steamy night of passion with controversial fashion photographer Terry Richardson and she's eager for a relationship, but the 46-year-old is "just not interested" RadarOnline.com is exclusively reporting.

The troubled 25-year-old actress has had a major crush on Richardson for ages, according to a source, but only managed to hook up with him earlier this year after posing for a steamy photo shoot at the famed Chateau Marmont in Los Angeles.

"Lindsay and Terry have been friends for years," the source tells RadarOnline.com. "And she's always had a thing for him. Lindsay thinks he's really cool and hip and could be great for her career.

"They had a major night of passion after they worked on this photo shoot together and now she's going all out to get her claws into him. But Terry is just not interested in pursuing a relationship with Lindsay and totally regrets hooking up with her. Lindsay has been texting and phoning him nonstop and he's actually kind of freaked out by how strong she's been coming on to him; it's all pretty unseemly. As Terry said, there's nothing more unattractive than a desperate woman. It's a difficult situation though as they move in the same circles and have a lot of mutual friends. He's trying to work out a way to let her down gently without blowing their friendship."

Richardson, like Lohan, is no stranger to scandal. He has been plagued with allegations of sexual harassment towards his young models over the past decade. Danish model and filmmaker Rie Rasmussen and Jamie Peck, are among those that have gone public with their complaints.

"He takes girls who are young, manipulates them to take their clothes off and takes pictures of them they will be ashamed of," Rasmussen told the New York Post.
[From Radar]
I totally believe this. No hedging, no "maybe it didn't go down like this." I believe that Lindsay traded sexual favors as "payment" for Terry doing a photo shoot with her, and I believe that Lindsay thinks that possibly being Terry's girlfriend would help her career. I believe she's pursuing him. And I believe that he's scared of her. Wouldn't you be scared if this crackhead was calling you endlessly, crack-screeching about how much she loves you and how you should be dating and how you need to get to the Marmont and take her picture? Yeah. That being said, I don't feel bad for Uncle Terry. My guess is that he doesn't get turned on when the girl is actually "up" for being degraded.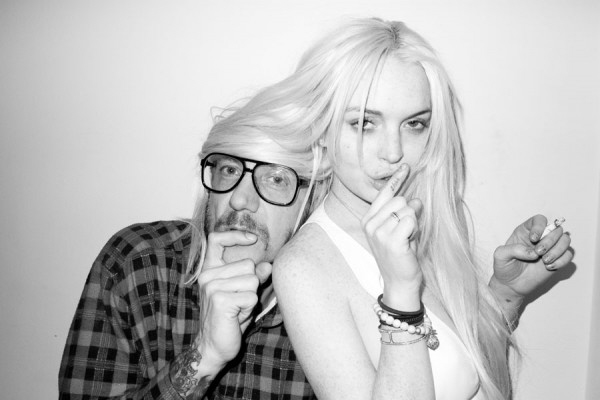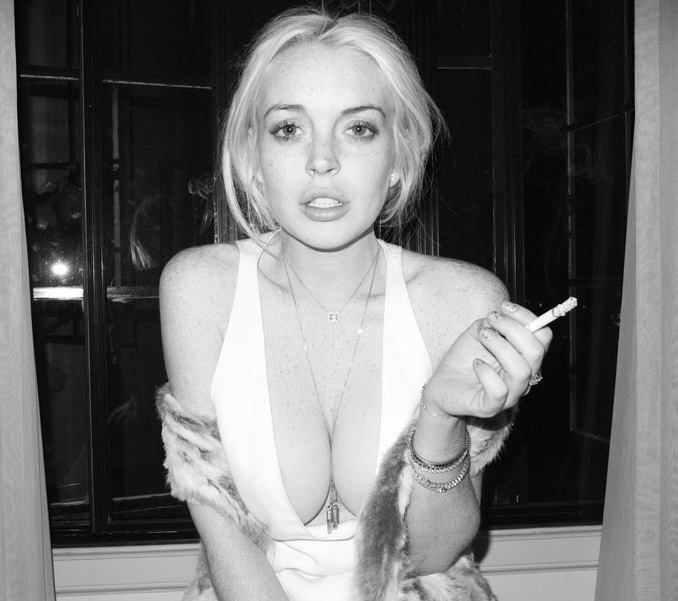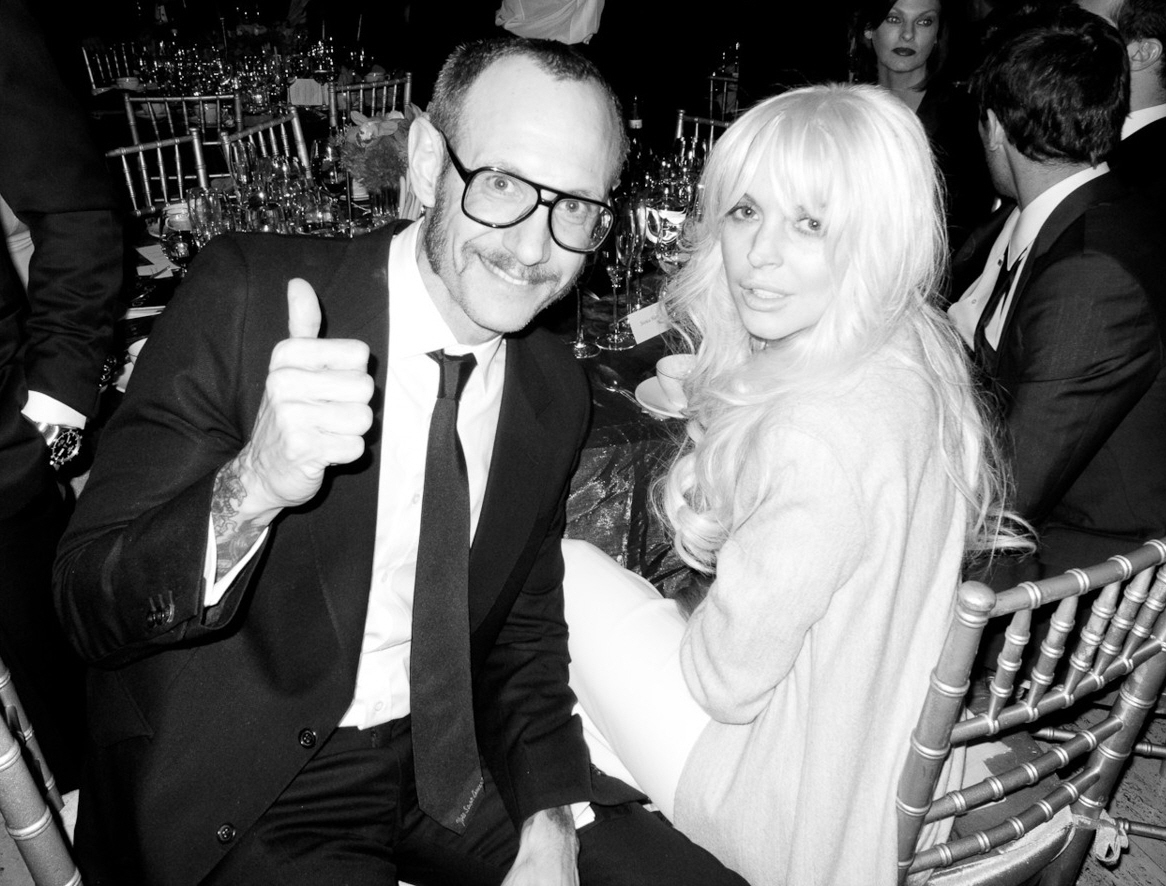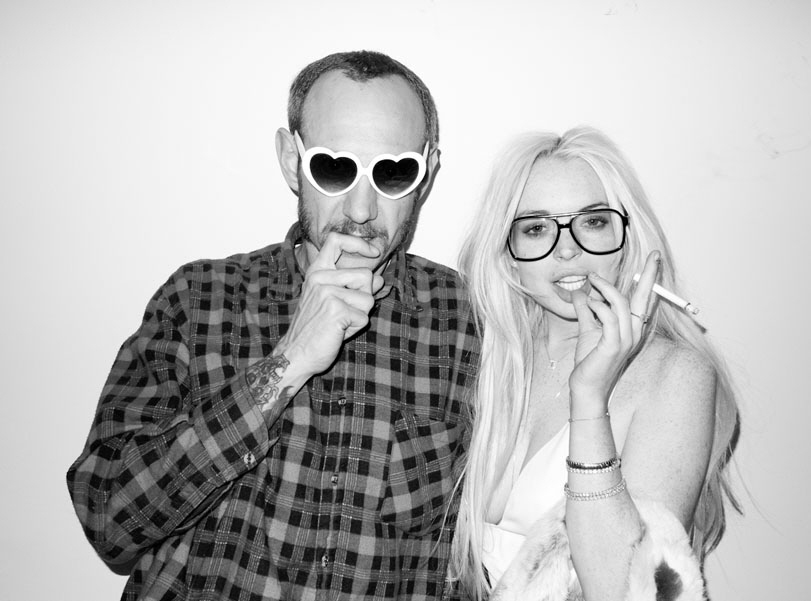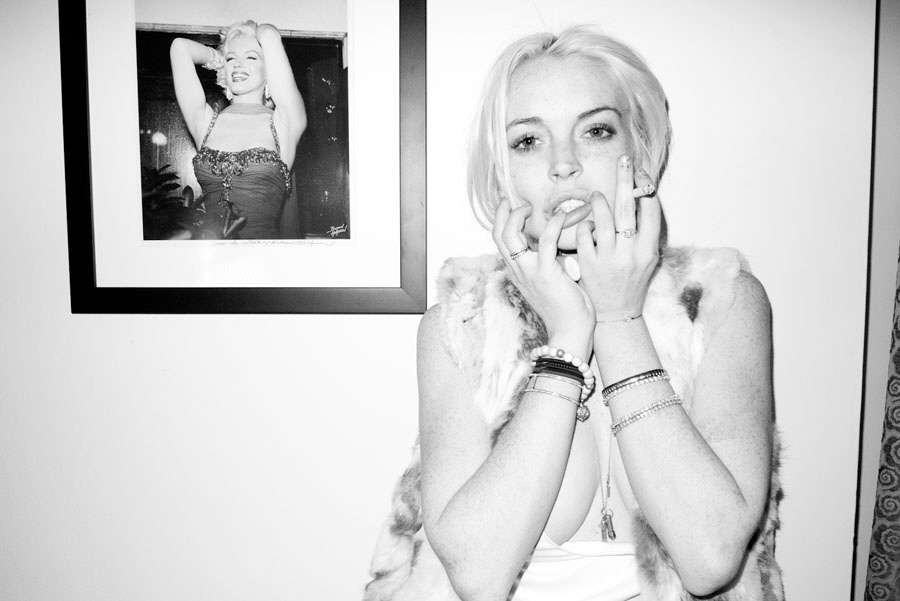 Photos courtesy of Terry Richardson/Terry's Diary.