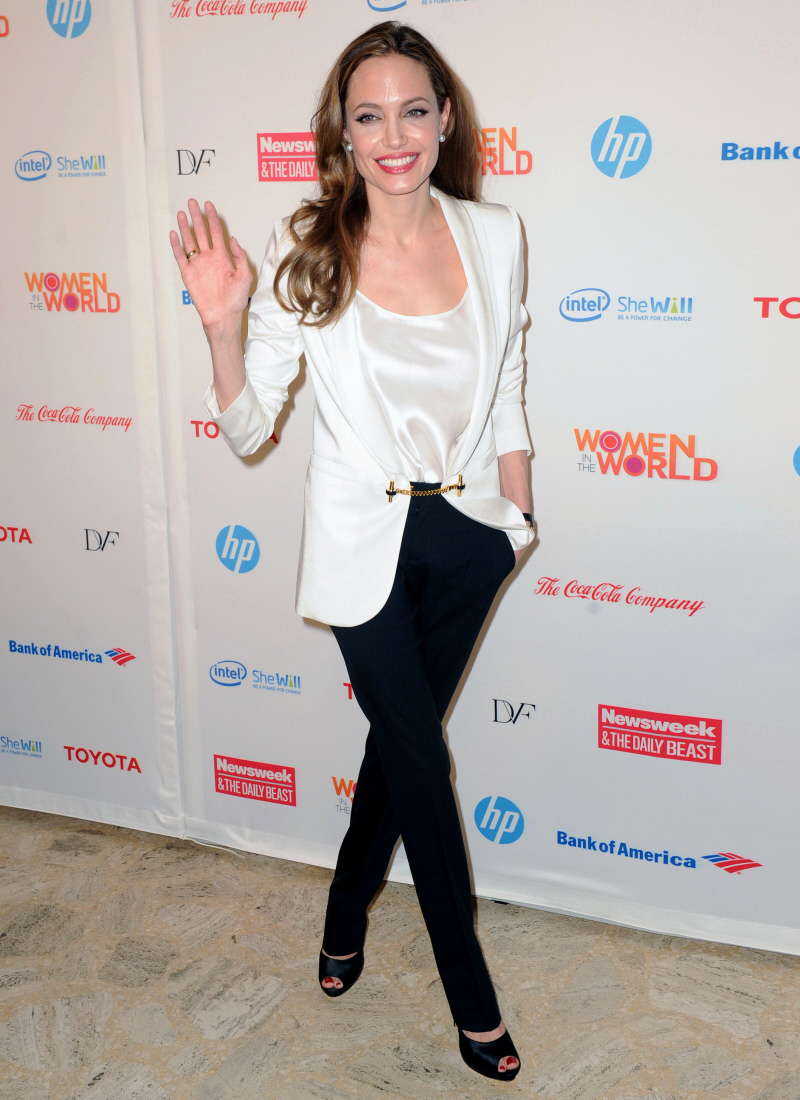 Here are some photos of Angelina Jolie in NYC yesterday for the Women in the World Summit. Yesterday was International Women's Day, and many influential and powerful women gathered in at the Lincoln Center for this summit. Angelina was invited to speak about the refugee crisis in Somalia, illustrating the ongoing Somali catastrophe with a story about Dr. Hawa Abdi, who runs a medical/refugee camp, which has been overrun by militants (who have ties to al-Qaeda). Jolie was also invited to introduce Rwandan genocide survivor Sandra Uwiringiyimana. When Ms. Sandra Uwiringiyimana came to the stage, she thanked Angelina for "taking justice into her home and hands and doing incredible things." I'm including a partial video of Angelina speaking about Dr. Abdi's camp in Somalia, and you can see more videos here at The Daily Beast.
As you can see, Angelina was wearing simple black pants, a silky-looking white blouse and a shiny white jacket for the event. I might be imagining things, but it seemed like The Leg managed to come out to play a little bit in some of these photos. The Leg was all, "I'm wearing pants, but you should still pay attention to me!" Speaking of The Great Leg Debacle (seriously, people are still talking about it), it's being reported by some tabloid sources that Angelina is still "horrified" by everything that went down at the Oscars, and Angelina has settled the blame squarely on her stylist, Jennifer Rade. A source tells a British tab, "She pays her stylist Jen a lot of money to pick things that will make her look drop-dead gorgeous, but she felt the dress swallowed her up and she had to stick her leg, or it looked like she was wearing a bin bag." Whatever. I mean, I've been hoping that Angelina would fire Rade for a long, long time. But I doubt it's happening.
Last story – The Hollywood Reporter has a story about Angelina's next project, Maleficent. That's where the Sleeping Beauty story is told through the eyes of the villainess, Maleficent, played by Angelina. Allegedly, the film is slated to begin production in June, and Elle Fanning is being considered for the part of Aurora/Sleeping Beauty. Those fairy-tale re-tellings are getting so popular these days – I'm hoping that this one is more Snow White & the Huntsman as opposed to that crappy-looking Mirror, Mirror.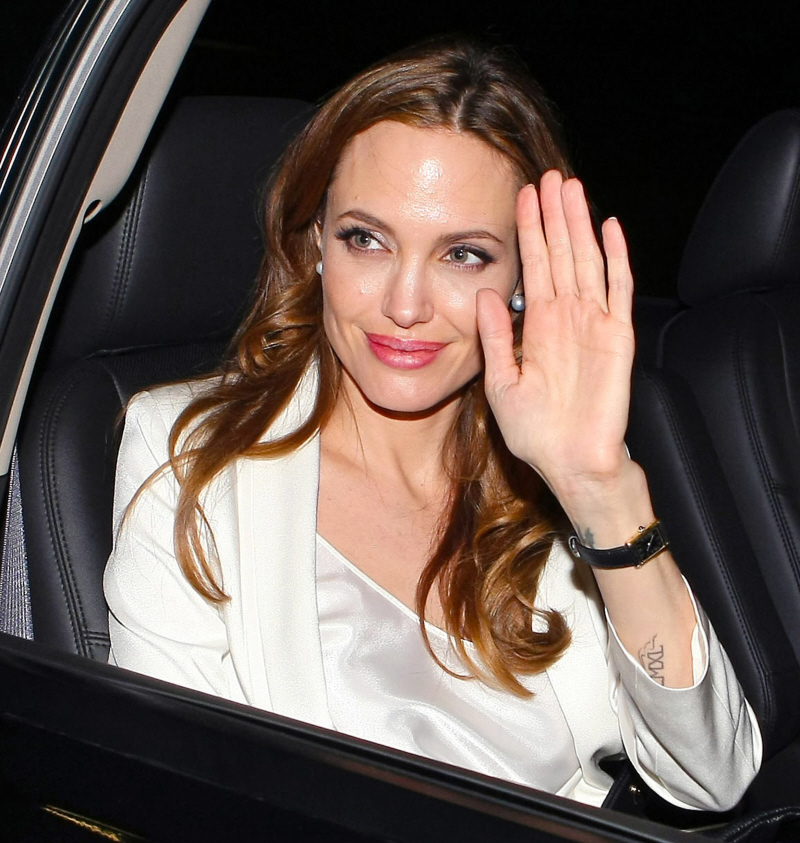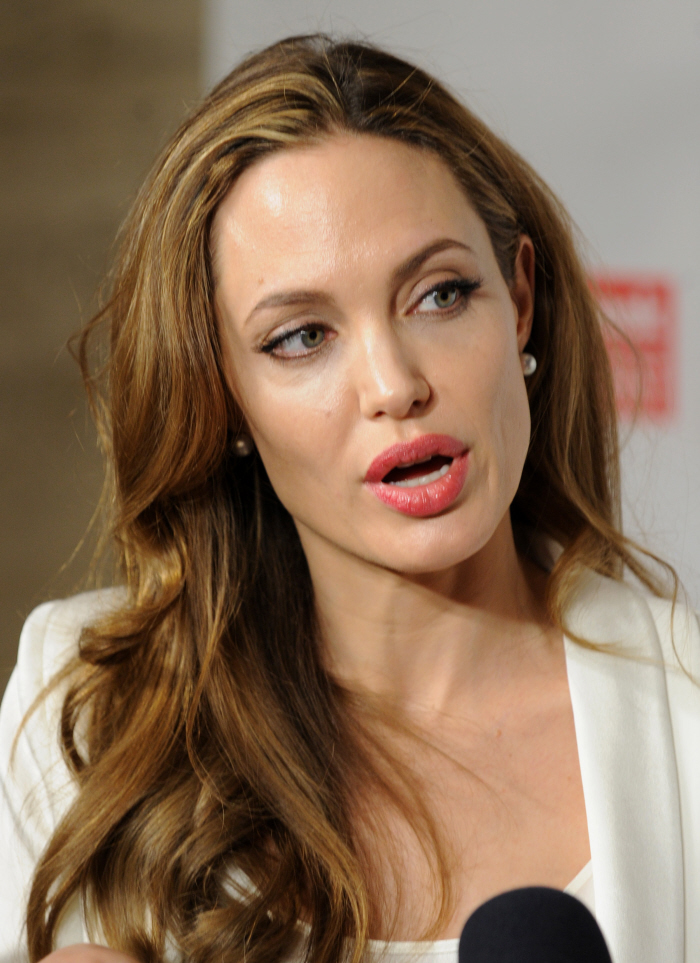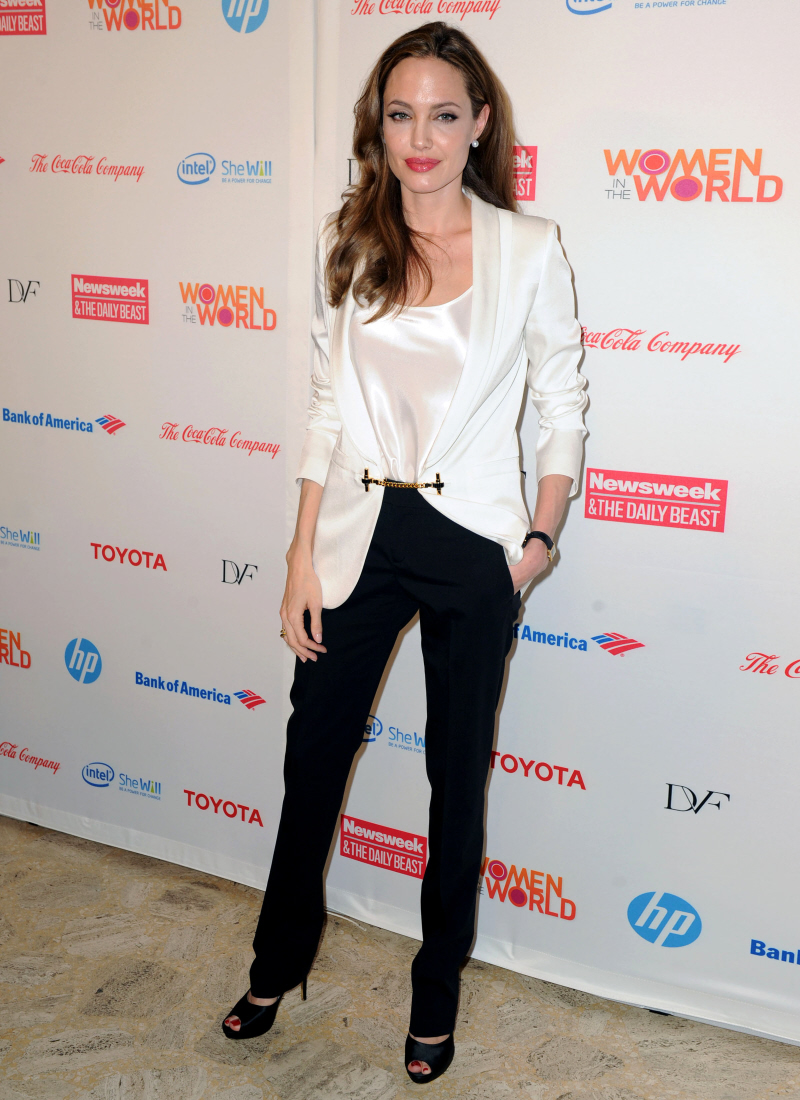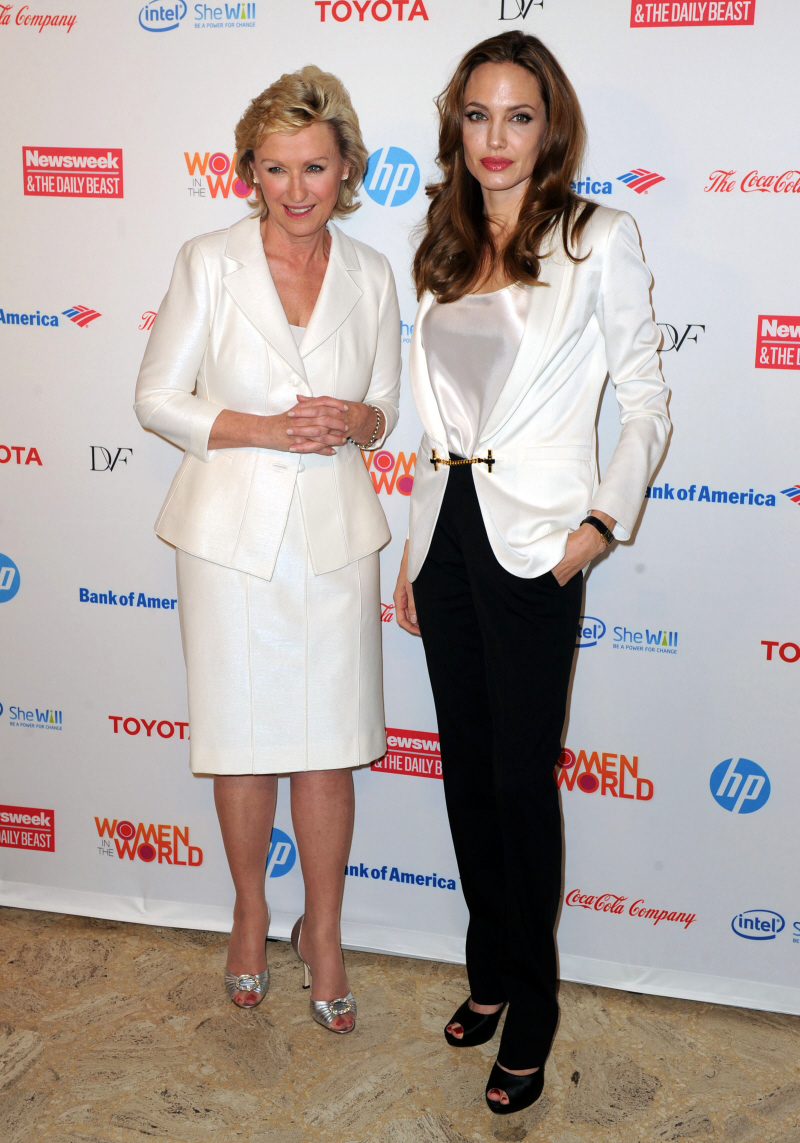 Photos courtesy of Fame and WENN.