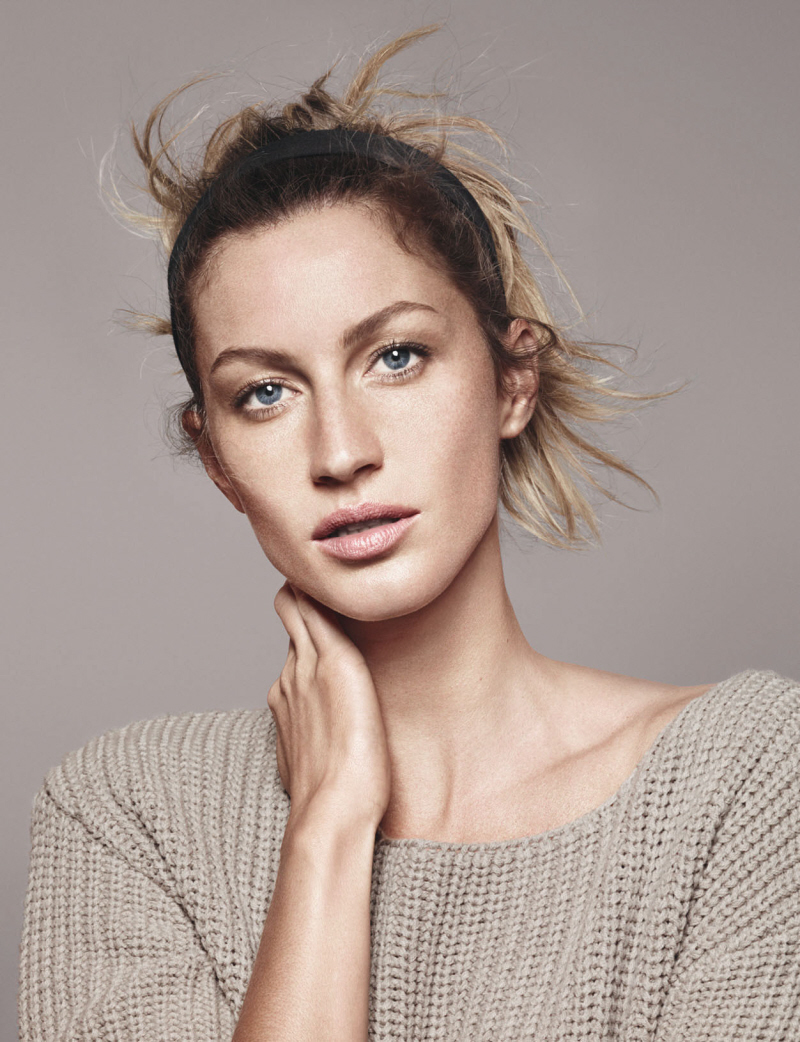 Here are some shots of Gisele Bundchen's latest ad campaign, for the Summer 2012 line of Esprit. These are some of the most "undone" ads I've ever seen from a modern campaign. I can't even tell if Gisele is wearing any makeup at all. She probably is, right? Some concealer and powder and stuff. It feels like this is what Gisele looks like when she's at home with her baby – this is version of Gisele that Tom Brady married. Sort of.
I've always had mixed feelings on Gisele's beauty. I think if I saw her in person, I would find her to be one of those unconventionally beautiful women who depend on lighting and angles. It's the jolie-laide thing – Gisele can look very masculine at times, and she has some angles which are just… rough. I'm not sure this Esprit campaign really highlights Gisele's strengths. That being said, with her modeling work, I tend to love Gisele – she reminds me of the models I grew up with, the Cindys and Lindas and Naomis. The girls with a strong "look". Say what you will about Gisele, but she has an unusual beauty which has helped her enormously throughout her career. There aren't that many girls who look like her, just like there will never be another Cindy Crawford or Linda Evangelista.
So, do you like these shots? I like that Gisele was brave enough to do such an "undone" campaign, and I like the "realism" of the campaign. But there does feel like something lacking.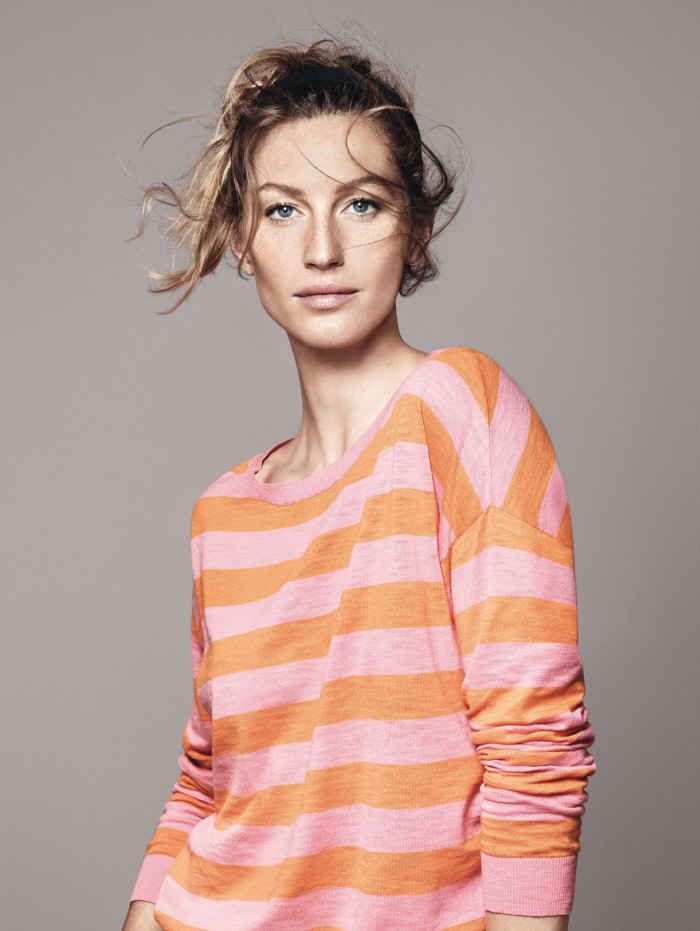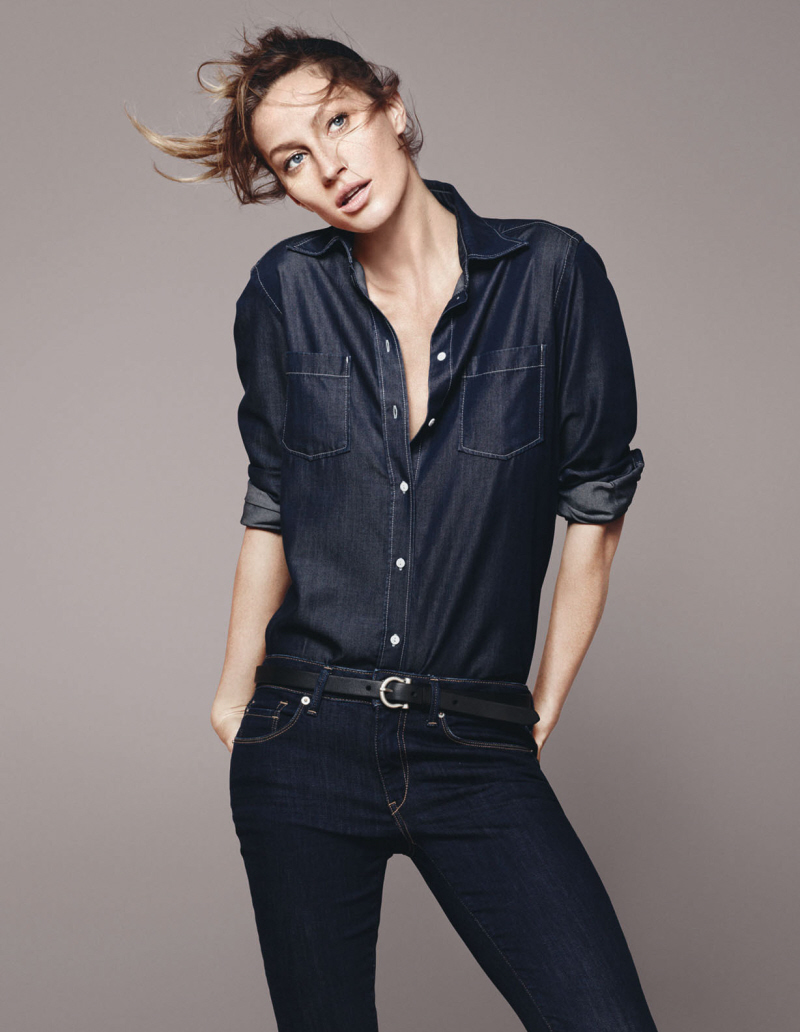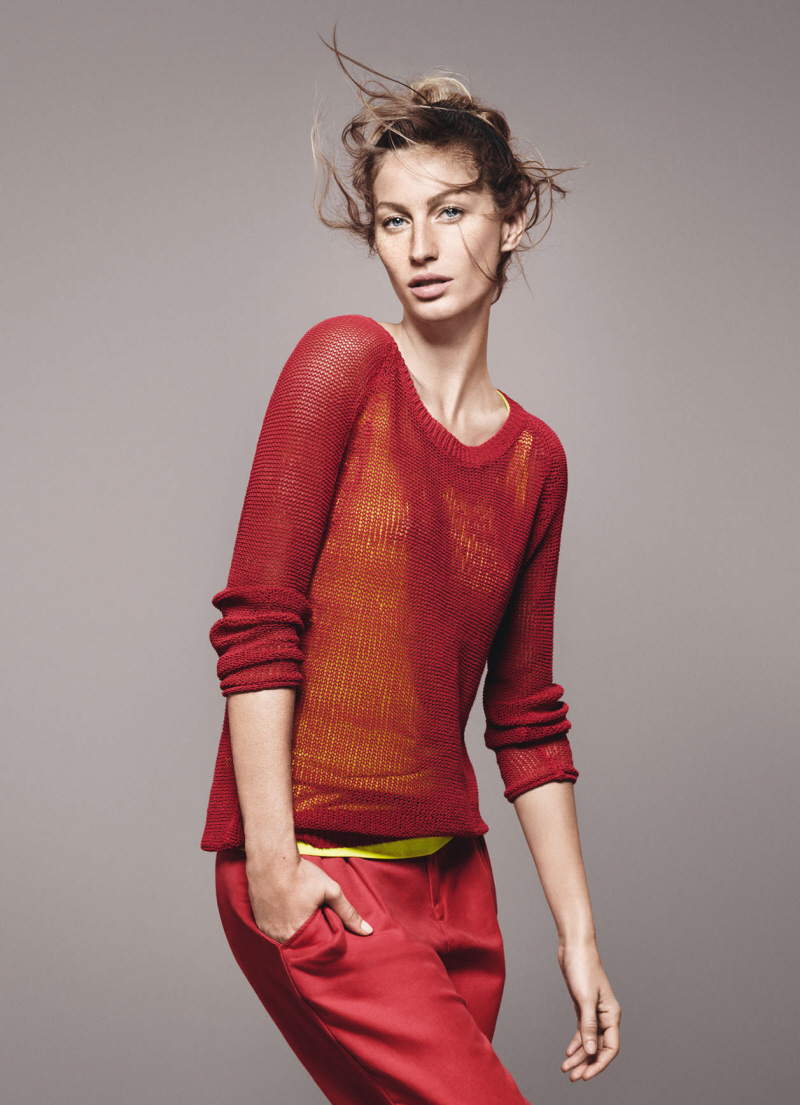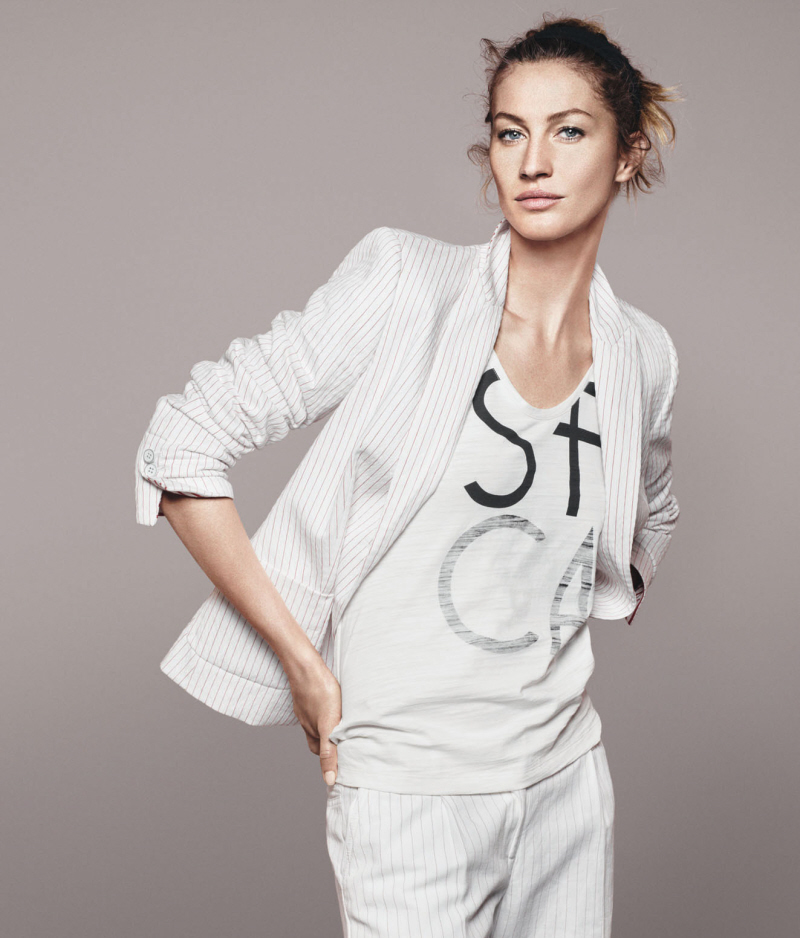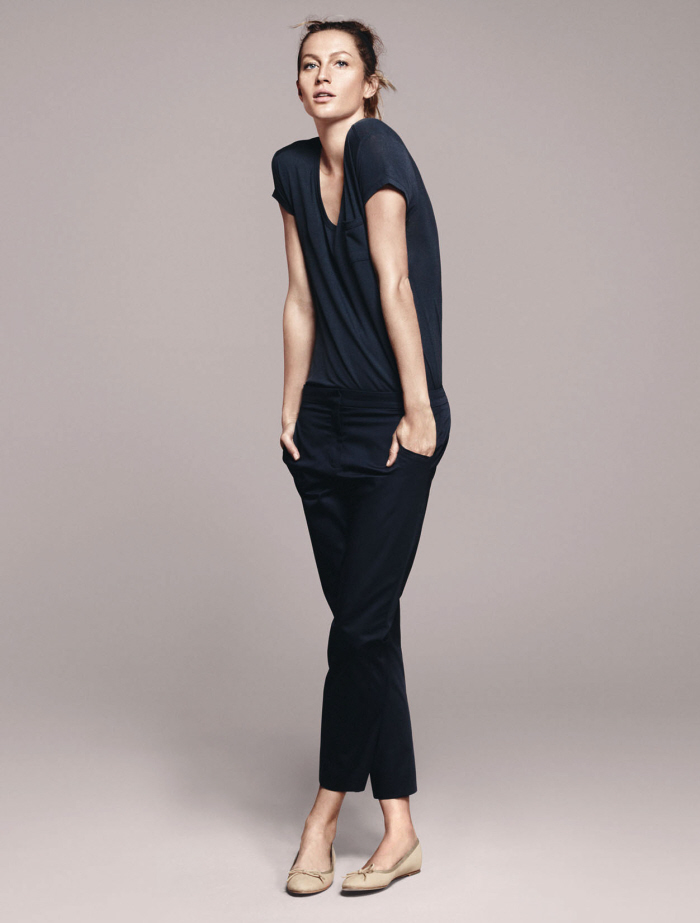 Ad campaign shots courtesy of WENN.