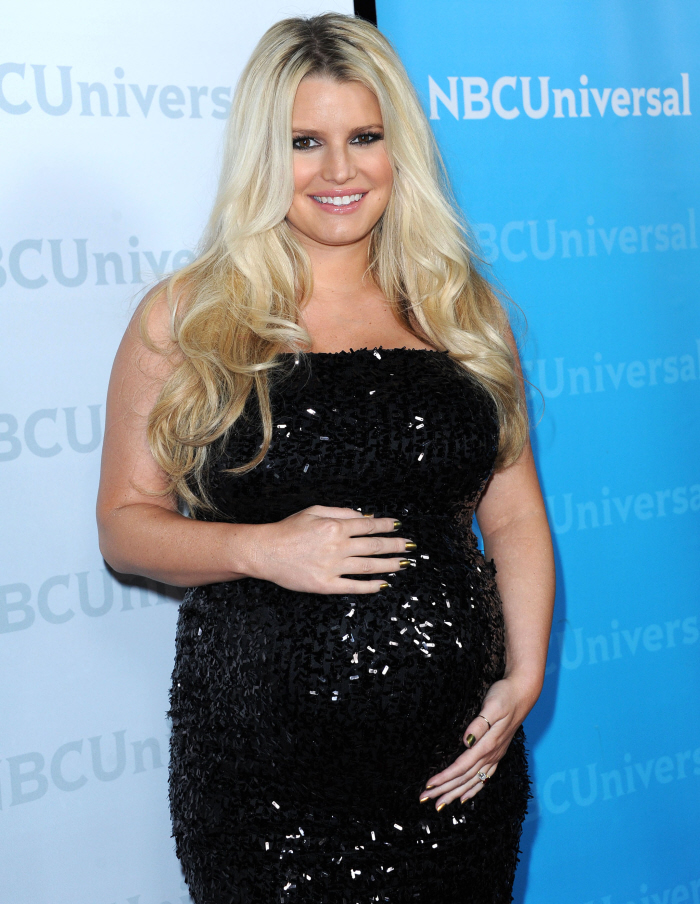 Jessica "Swamp Ass" Simpson's tour of TMI continues unabated! Huzzah! Yesterday, we covered Jessica's appearances on both the Ellen DeGeneres show and The Tonight Show. Yes, Jessica is due in a few weeks. No, she's not expecting twins. Yes, she's eating something called "slutty brownies". No, she hasn't realized that her baby-daddy is the second coming of K-Fed. And yes, she's the same old Jessica, only more so, and perhaps even funnier. Yesterday, Jessica spoke to Ryan Seacrest on his radio show, and Seacrest got to the questions that NO ONE wanted to know the answers to. Namely, Seacrest asked Jessica about her pregnant sex drive. Swamp Ass obliged, happily.
Thanks, Jessica! Weeks away from giving birth, Jessica Simpson has never felt more in touch with her body — or with her sexuality.

The hugely pregnant Fashion Star mentor, 31, opened up about her current sex life with fiance Eric Johnson on Ryan Seacrest's radio show Tuesday.

"I am definitely 'feeling intimate,"" said the sassy Texan said — and how! "I'm kind of unstoppable right now. The Big O is, like, the biggest O ever!"

Former NFL pro Johnson, 32, is definitely game, she added. "He's always ready."

During the freewheeling chat, the fashion mogul also explained her decision to go nude for the April cover of ELLE magazine. "They didn't even ask me to do that," she said. "It was my idea. It kind of just seemed a natural thing for me to do."

Despite being her heaviest ever, Simpson said she feels super-confident about baring her body to fans.

"I'm like 170 pounds and I wanted to post nude. I try to be like 110 pounds. It's funny to be at your heaviest and feel the most confident. I just take such pride in being a mom! I just love my body more than ever now."

But, at this point, she's ready to carry her daughter-to-be "in my arms and not my belly," she admitted.
[From Us Weekly]
Once again, I've never been pregnant, so I have no personal stories to share. Some women have told me that they were incredibly horny throughout their pregnancies. Some women claim it only comes later in the pregnancy, when their hormones were raging in the second trimester. And some women don't even want to be touched because if you come near them, they will barf on you. This kind of TMI doesn't make me nauseous (like, say, your TMI about discharge or anything involving dilation). Live and let live. I just find it funny that Jessica doesn't have any problem talking about her gigantic Big O's with Ryan Seacrest.
In other Jessica news, People released further excerpts from Jessica's Elle Magazine cover story, and these quotes are gems too. Did you know that Jessica is dressing with all of us in mind? She doesn't dress for herself – she dresses with the hopes that we'll think her outfit is cute, and that we'll want to copy it.
"Every time I think I'm gonna be photographed, I wonder if somebody will see what I'm wearing, and if it'll help 'em put somethin' together, maybe for school? I always wonder if what I'm wearing will be something that people would compliment, or want to wear," she continues. "I don't ever get ready just for myself, ever."
[From Elle via People]
On one side, I think that Jessica is simply vocalizing something that most women do – we dress for other women. We dress so that our girlfriends will say, "Oh, cute sweater!" Only in Jessica's case, she hopes everyone in the world will feel like her girlfriend. Does that make you like her more?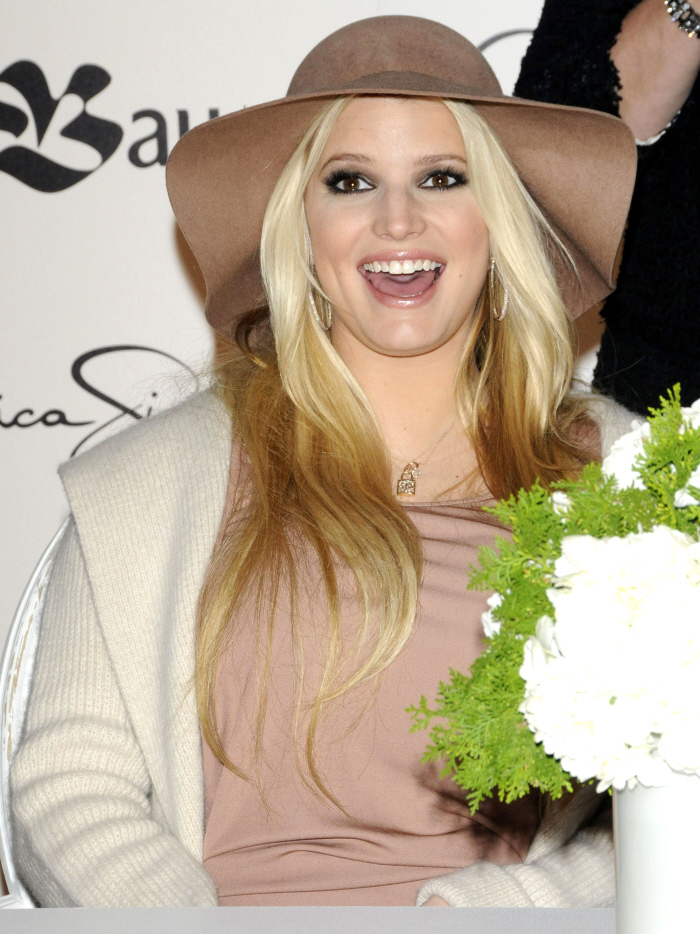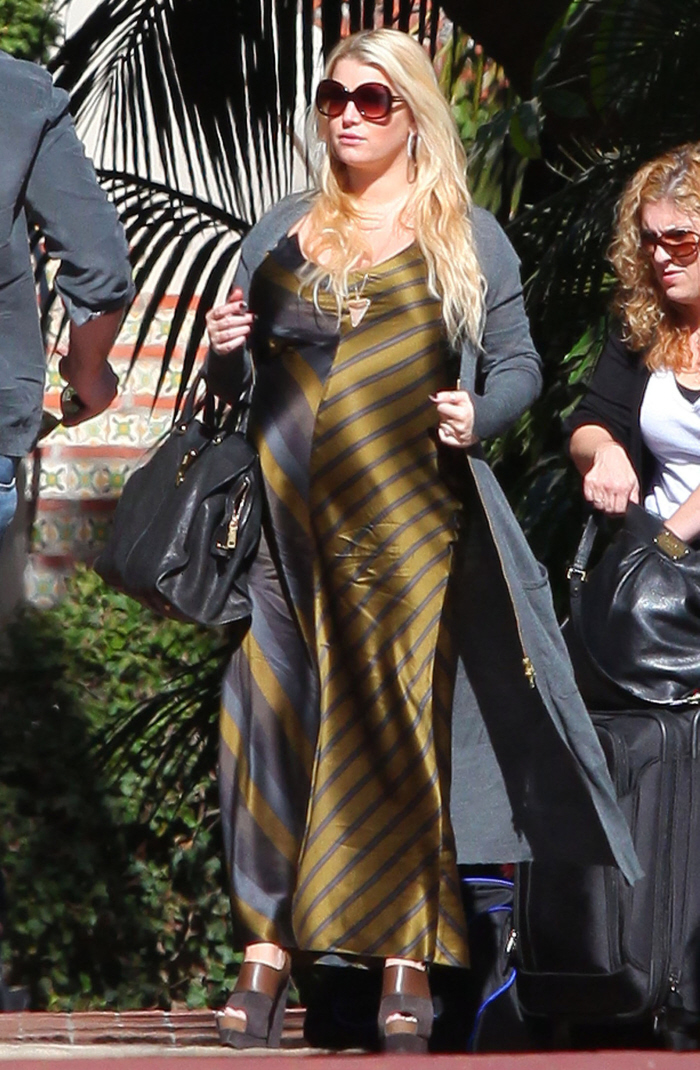 Photos courtesy of WENN, Fame/Flynet.