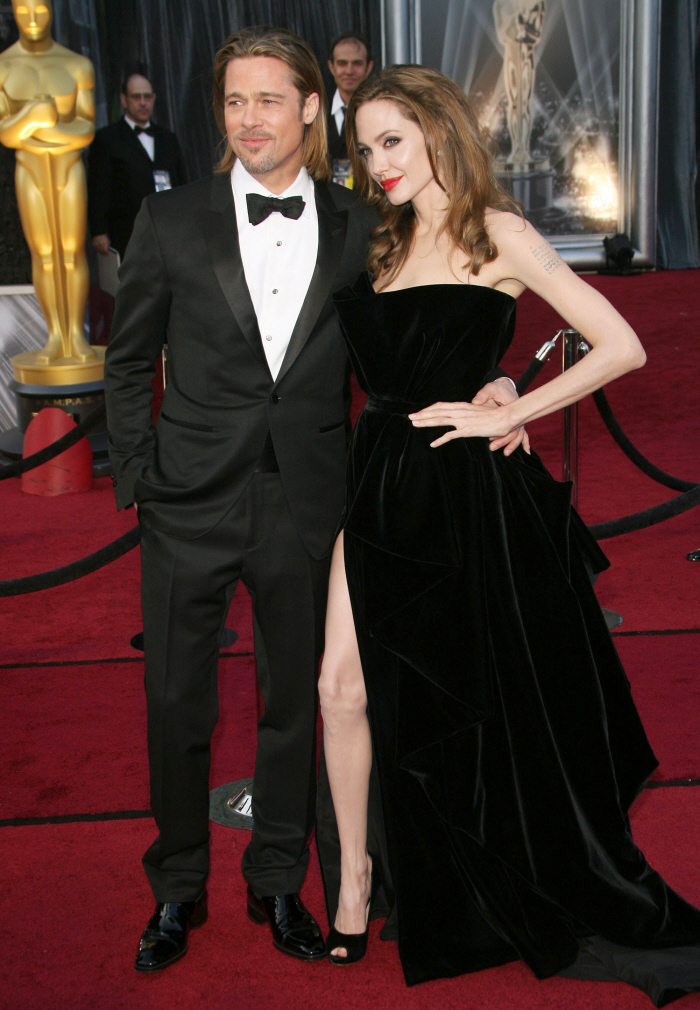 You know I think Jennifer Lawrence is hot stuff, right? The girl's got a bangin' body, she has a beautiful face, and she's truly talented. I would imagine that a lot of dudes (and some ladies) of varying ages are assessing J-Law's assets at this point. One of those dudes happens to be Brad Pitt. Allegedly! According to Star Magazine (yeah), Brad got a screener of The Hunger Games and now he's all about The J-Law. He's J-Law-obsessed. He wants to work with her. He's texting her. And now Angelina is all "OMG, now I have to worry about ANOTHER Jennifer?"
Angie is so jealous that Brad has been texting the 21-year-old actress and she told Brad to 'stop drooling' over her — do you agree with Angelina?

Brad Pitt has yet another Jennifer in his life but this time it's Jennifer Lawrence. A new report in Star claims that Brad became infatuated with Jennifer after seeing an advanced screening of The Hunger Games.

"He just flipped for her! Brad hasn't stopped talking about how gorgeous, poised and talented Jennifer is," an insider tells Star. "Brad is determined to find a project to collaborate on."

But the one person that can't stand listening to Brad's new obsession is his partner and mother of his six kids, Angelina Jolie!

"She warned him to act his age and stop drooling over a girl young enough to be his daughter. She even hit him with the jab, 'which Jennifer are you talking about?'"

But the big meltdown took place when Angie caught Brad texting Jennifer! They reportedly exchanged contact information at the Academy Awards.

"Angie absolutely freaked out," the source says. Angie left Brad and jetted off to Amsterdam for three days and even forbade Brad from going to the LA premiere!
[From Hollywood Life]
Ah, The Villainess Jolie strikes again! First she jabs. Then she warns. Then she melts down, and finally, she freaks out and "orders" Brad to do something or NOT do something. The Villainess is all about the tough love. No warmth. Only cold directives, issued with her villainess cackle. "It obeys The Leg or It gets the hose again!"
Seriously, though… I'm thinking Angelina would be up for a threesome? I could see Jolie being into J-Law too. Would J-Law do it? Probably not. She's got Nicolas Hoult! Lucky girl.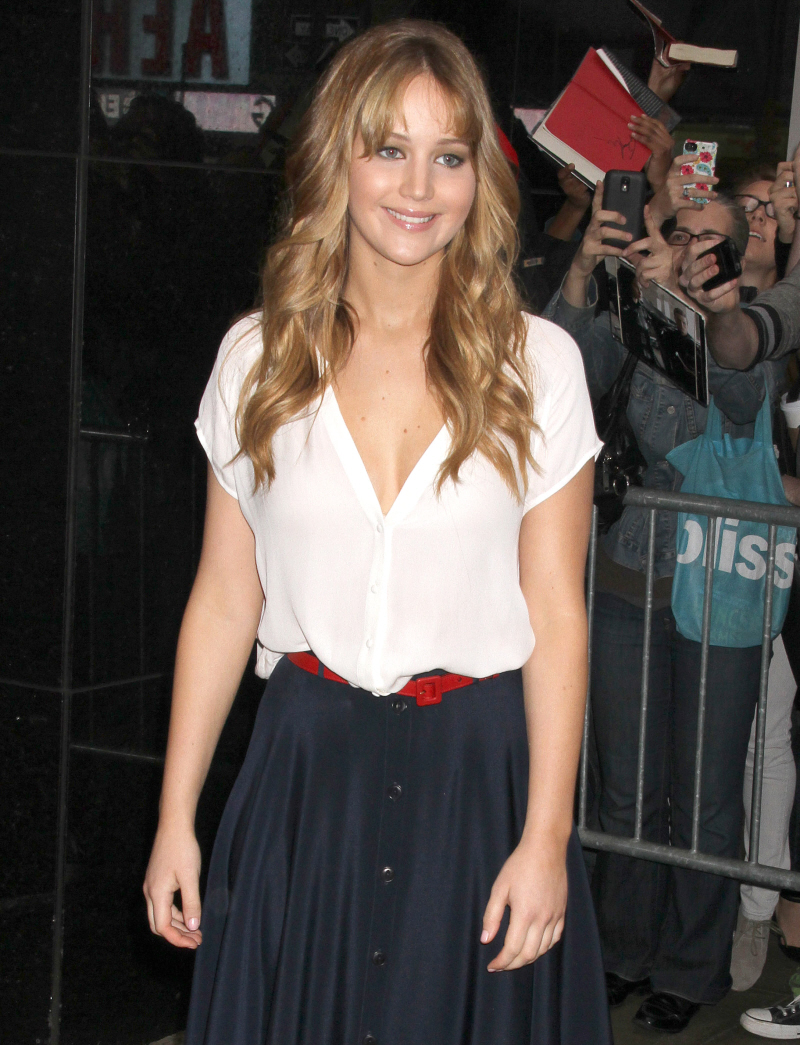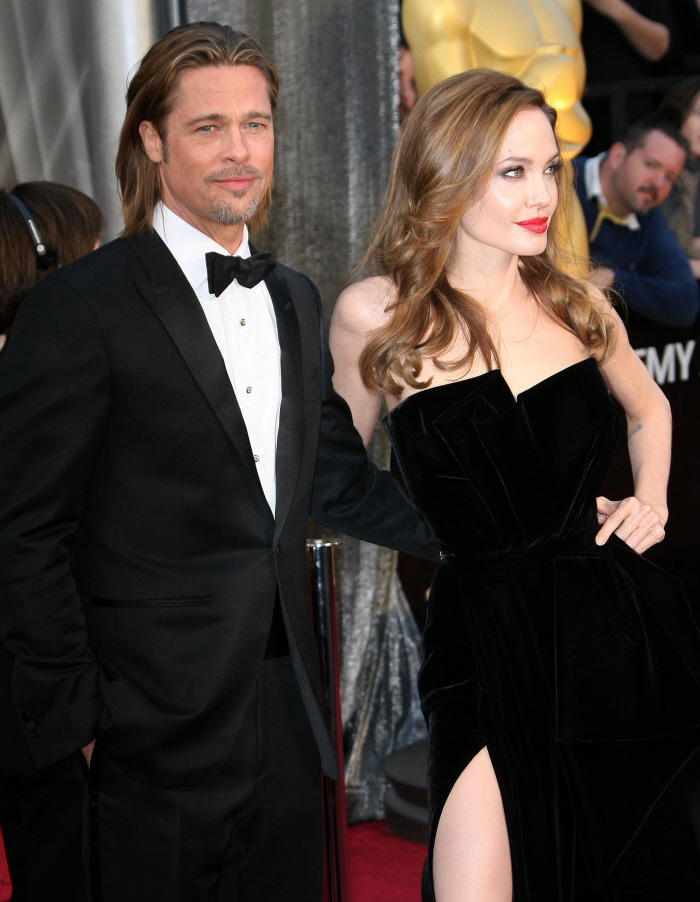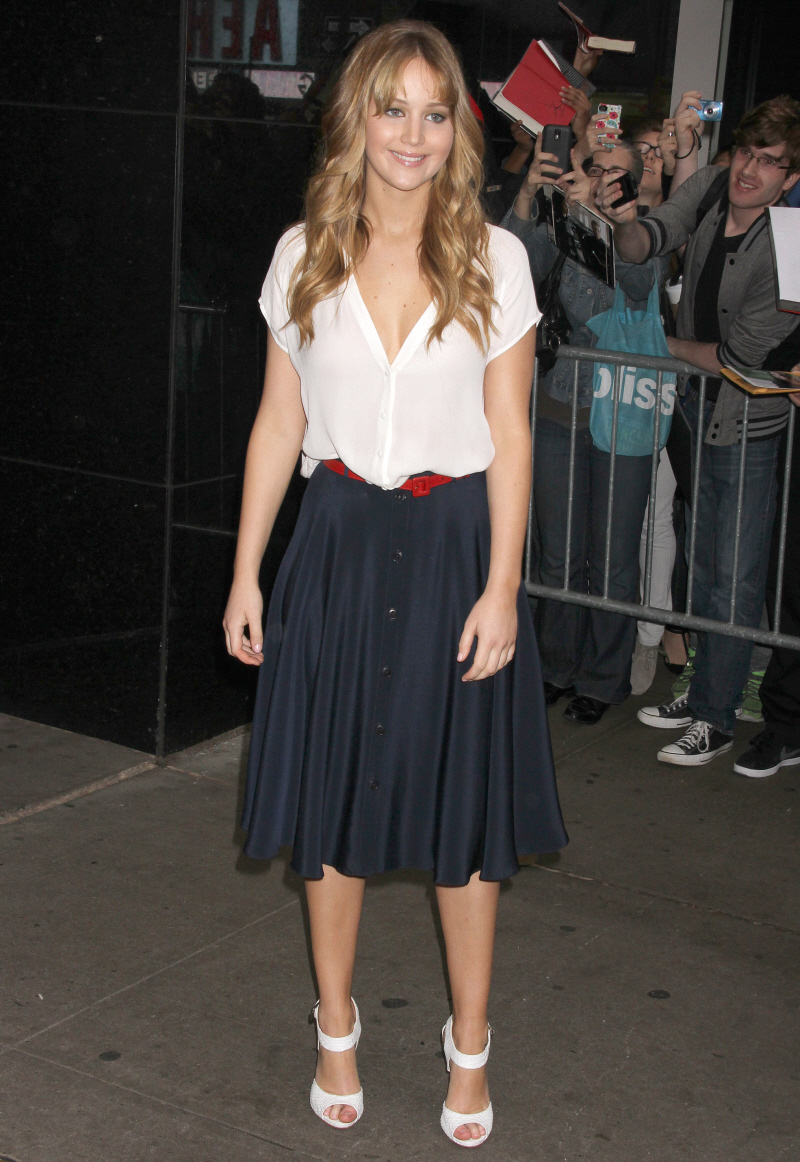 Photos courtesy of WENN, Fame/Flynet.