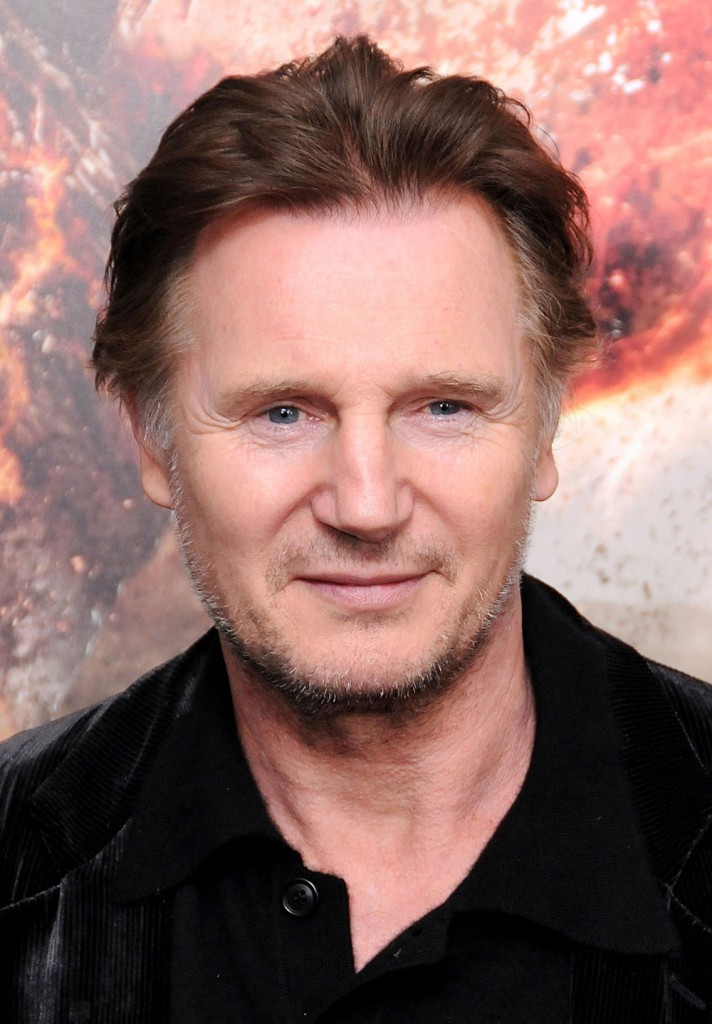 Wrath of The Titans is out in 3D this weekend and I barely remember hearing about it. It looks like every other epic action movie, except it uses Greek mythology for the plot. It's a sequel to the 2010 Clash of The Titans remake, which did incredibly well at the box office with a domestic and foreign take of $493 million. So this one will probably do well too, even though I'm lumping it in my head with the recent flop John Carter and 2011′s Conan The Barbarian. I just don't "get" or see these type of movies, unless they're very well reviewed or they star someone I adore. In this case I like Sam Worthington, but I won't go see a movie just for him, you know? It's the same for Liam Neeson, who seems to be in everything lately. (Primarily just that Battleship movie, which looks so ridic.) Ralph Fiennes is also in this, but he didn't go to the premiere that I can see. Boo!
Anyway here are the two stars last night, looking decent. I'm not really hot for either one of them, but I wouldn't say no, either. That doesn't mean I don't have a preference.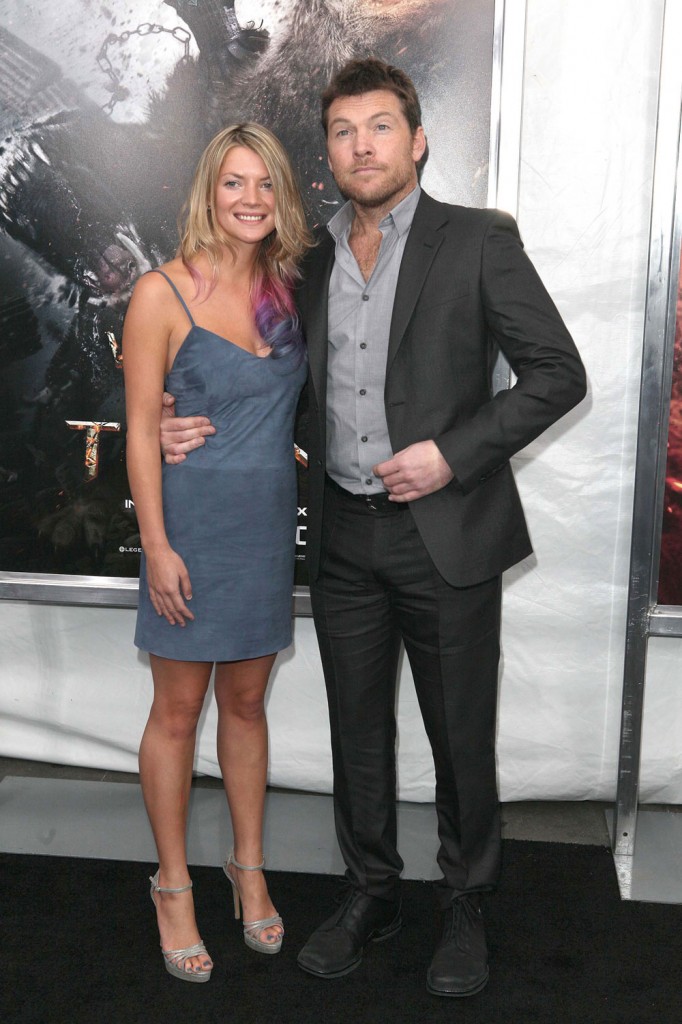 I love how Sam Worthington brings his girlfriends with him to his premieres. Here he is with his latest girlfriend, Crystal Humphries, whom he brought with him to the premiere of Man on a Ledge in January. He was with his last girlfriend, Natalie Marks, for a couple of years and he used to bring her to premieres all the time too. Kaiser reminds me that Sam is short-ish at 5'9″ and that Crystal must be tiny. They make a cute couple and Sam seems like a loyal boyfriend. That endears him to me.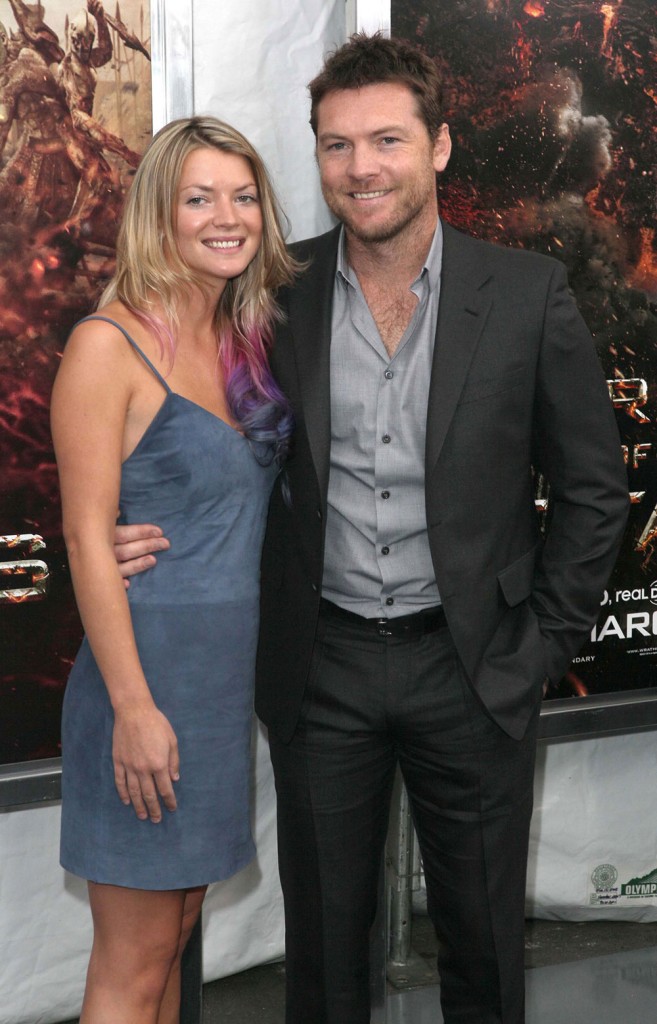 What's up with Crystal's hair? It looks goofy with the blue and purple dip dye. I hate how that's a trend.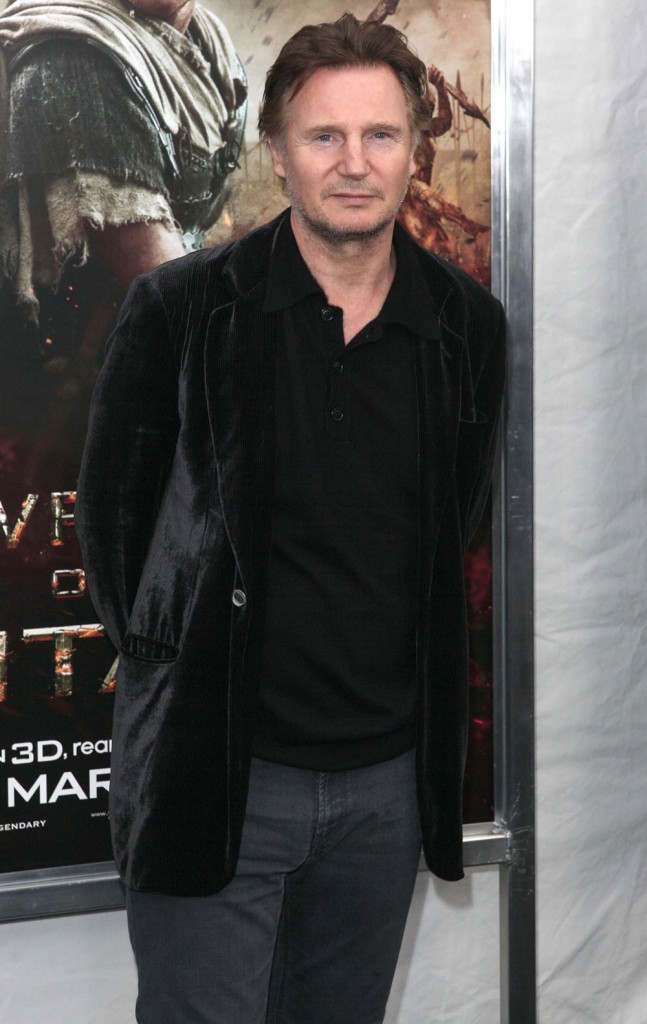 Liam Neeson just looks a little tired. I would say he looks pulled, but he doesn't, he just looks too smooth somehow. Maybe he got a peel or something. Still a lovely man, but I'm not loving his dyed hair, it looks really unnatural. Look at him leaning to the side like "I got this."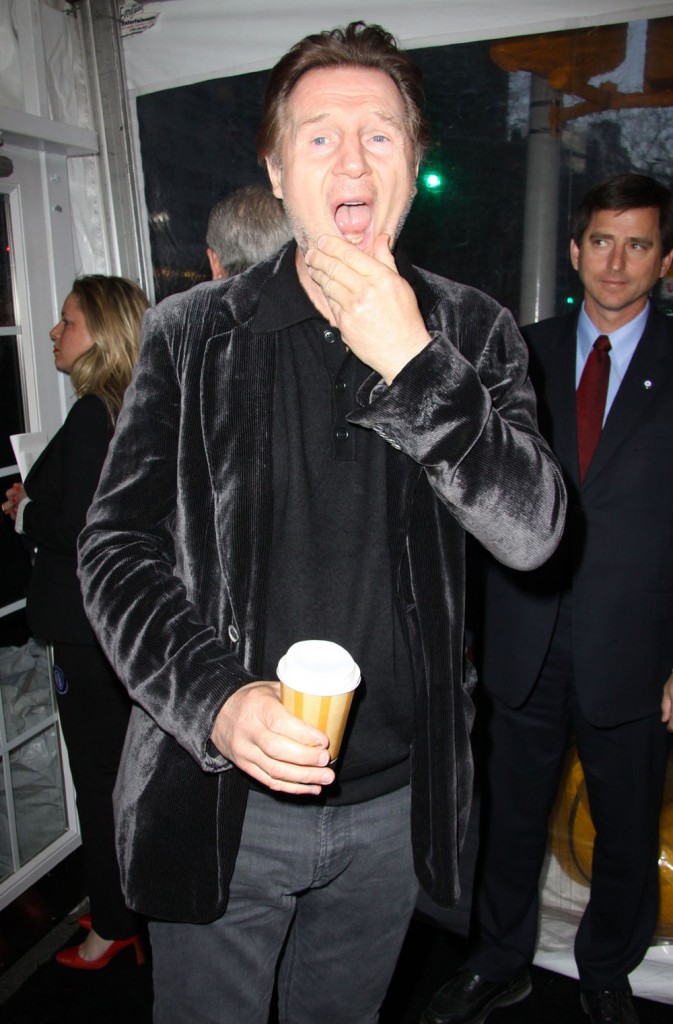 So would you get with Sam, 35, or Liam, 59, if you had to choose? I love Australian guys, but I'm actually going with Liam, because he seems like he'd be much more attentive and interesting than Sam. You know you would have some thought-provoking conversations with Liam, and that he'd be nuanced and intelligent. After a few dates I'd convince him to change his hair and shave. Sam is like the messy drunken hookup you regret in the morning, but still brag to your friends about. I know he's younger and technically more attractive, but I like taller guys and there's something about Liam. Plus I've heard he's very well endowed. *sigh* Still, he's not looking his best lately.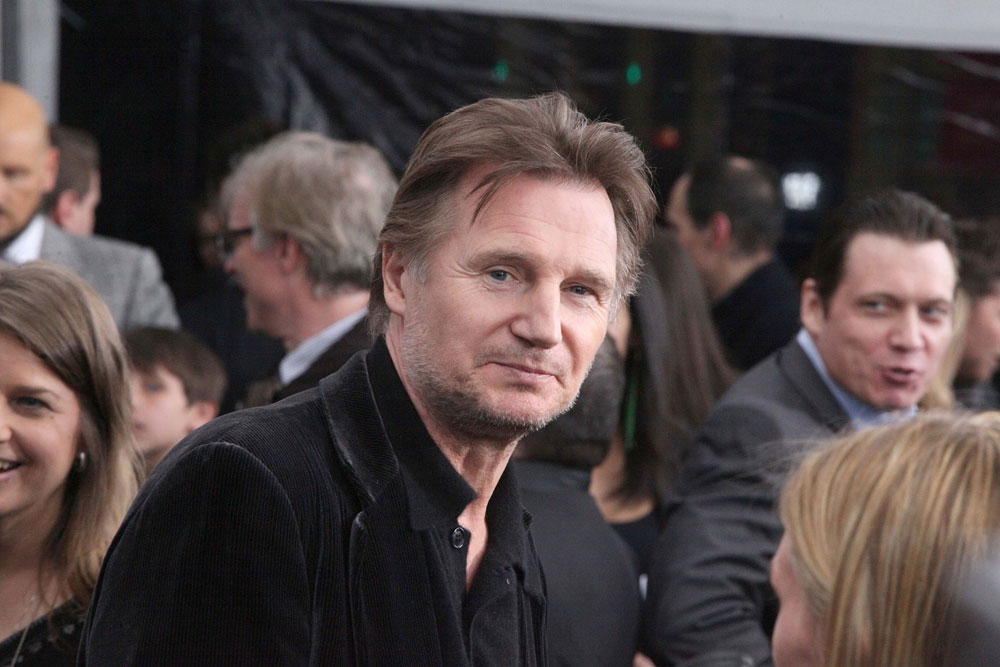 Am I wrong about these movies, are they decent? I'm not the target audience, I know, and thankfully my kid is not old enough to see this. When he is, he can go to these type of movies with his friends. Here's the trailer.


Photo credit: WENN and Fame