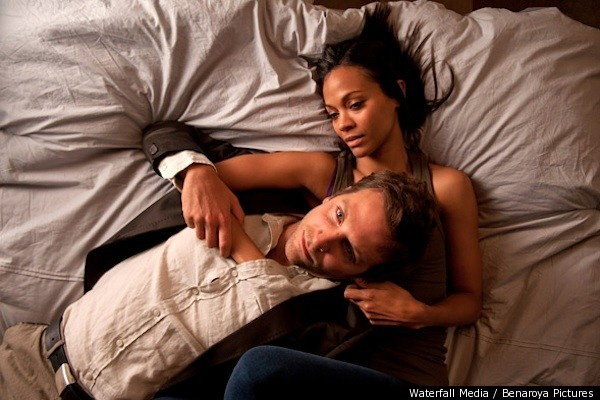 Bradley Cooper and Zoe Saldana are no more! Yes, this news isn't exactly shocking or anything. But I still feel the need to do a timeline of events! Bradley and Zoe were cast together in The Words, which filmed in the late summer of 2011. Very soon after they got on set together, the tabloids began running reports about Zoe fooling around with B-Coop, which was sketchy because she had a fiancé at the time. Around October/November of last year, Zoe and her fiancé announced their split – they had been together for the better part of a decade, and I said at the time that it looked like Bradley was "the reason" for the split. Then, wouldn't you know, Bradley and Zoe began stepping out at a couple. In as much as B-Coop ever "steps out" with his lady friends.
Skip ahead a few months, and the bloom is already off the rose, so to speak. Whenever Zoe and Bradley are mentioned in the tabloids, it's in reference to Zoe pushing for a commitment, and Bradley pushing Zoe towards spending more time with his mother. Sidenote: that's when you know Bradley is no longer interested – he forces the girl to just spend quality time with his main bro, his mom. So, the last time Zoe and B-Coop were seen together was… the Oscar parties. And now they're done:
Bradley Cooper is single again. Three months after Cooper, 37, and his Words costar Zoe Saldana, 33, first hooked up, the couple have called it quits, a source confirms to the new issue of Us Weekly.

"They're definitely not together," the insider says of the pair, who met while filming the upcoming thriller and were first spotted kissing at a New Year's Eve bash.

Though Saldana — who split from fiance and love of 10 years Keith Britton in November — was spotted hanging with Cooper's mom, Gloria, in February, pals say she isn't too bummed about her breakup.

"She and Bradley weren't superserious at all," says a pal of Saldana and Cooper, whose A-list exes include Renee Zellweger, Olivia Wilde, Jennifer Lopez and Beginners actress Melanie Laurent.
[From Us Weekly]
Three months? I hope I've proven conclusively that they were involved for longer than that. As for it not being "superserious" – uh, Zoe left her lover of a decade to be with Bradley. I tend to think Zoe had expectations. Contractual expectations!
So, whatever. He'll move on to another "WTF?" lady friend and Zoe will be on every red carpet for a few months, hustling and trying to find an upgrade. In the meantime, let's just enjoy Bradley's Oscar pedostache, which I personally blame for the split. Imagine rubbing on that. *shiver*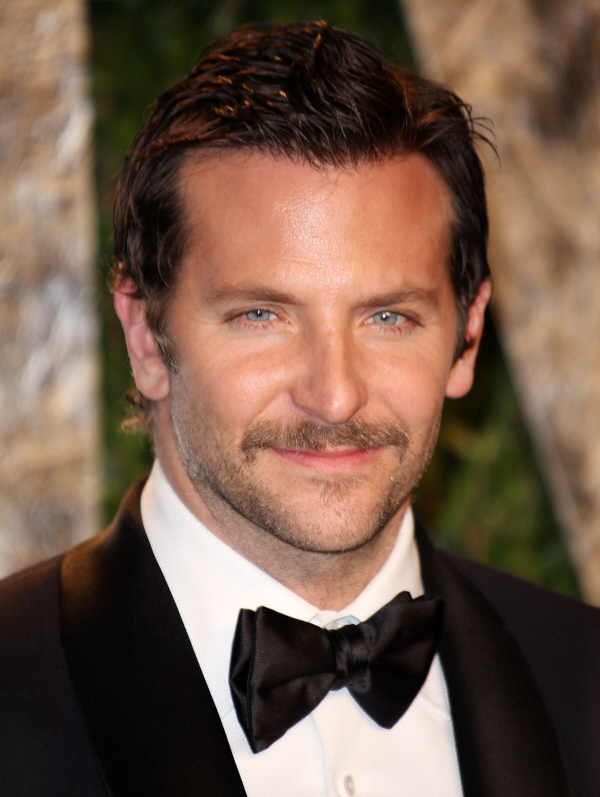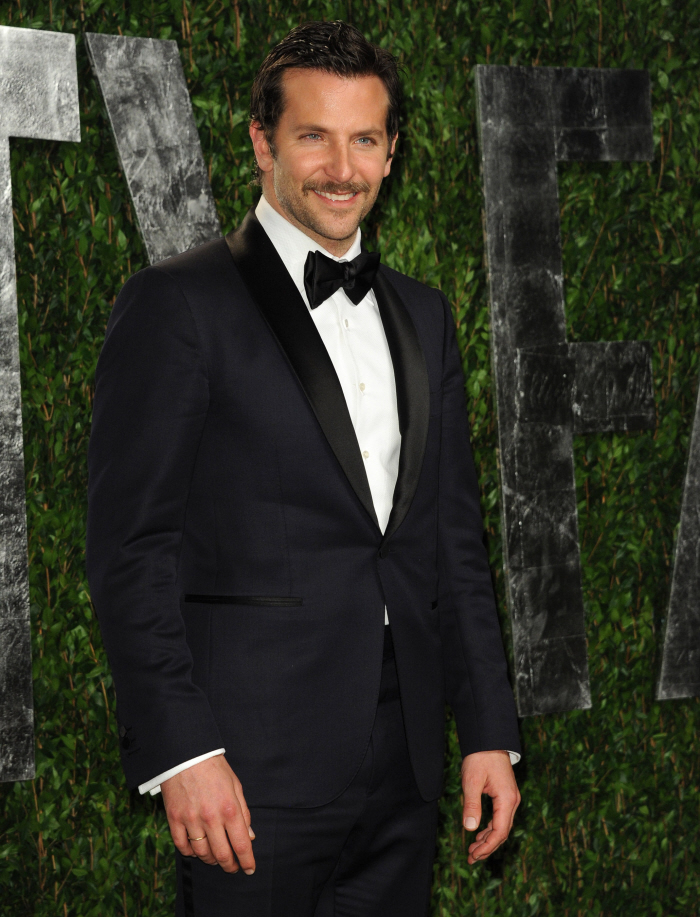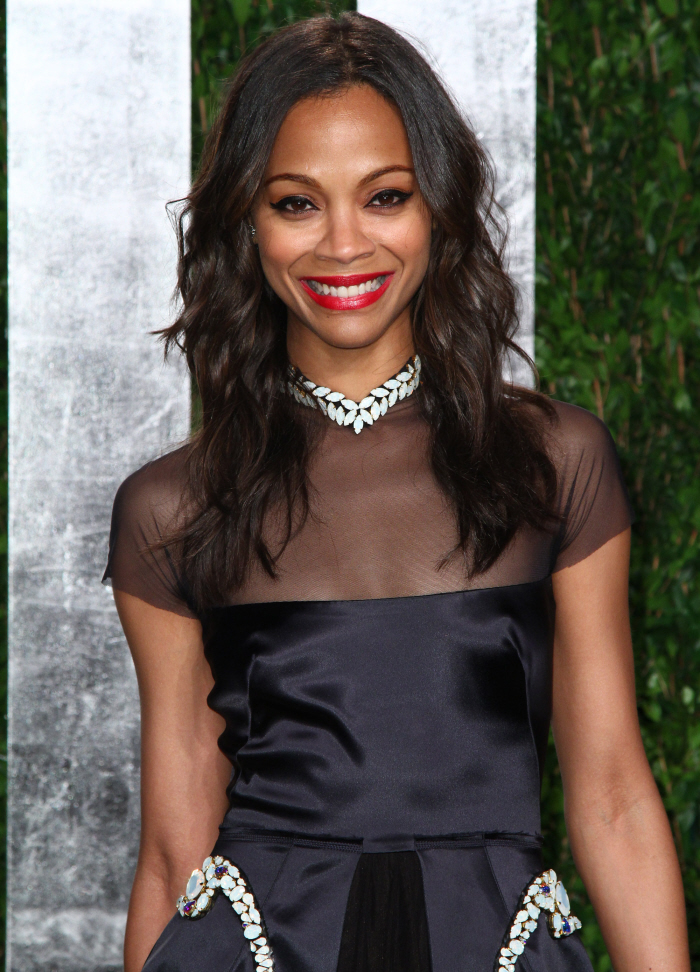 Photos courtesy of WENN.