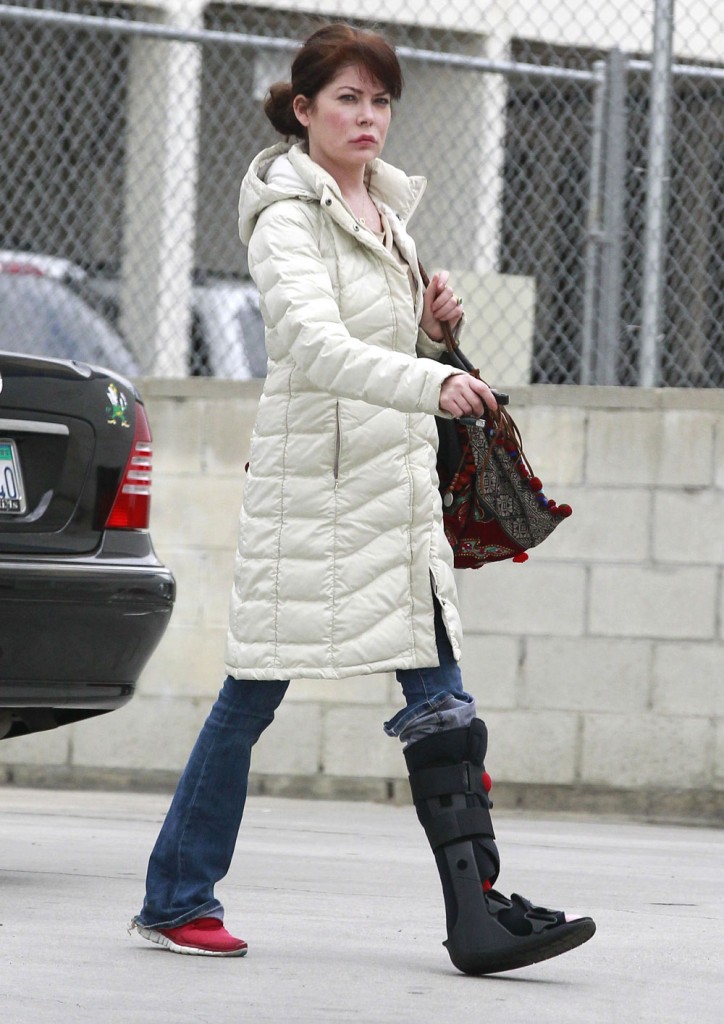 The last time we covered Lara Flynn Boyle was in October, 2010, when Deadline reported that E! had picked up a reality show pilot with her. That was the last we heard of it, and Deadline is a reliable source so it's safe to assume that the deal fell through. At that time they claimed that Lara "splits her time between her life in Texas and her marriage to real estate investor Donald Ray Thomas II and her Hollywood-centric lifestyle in Bel Air."
In case you don't remember Lara, she's now 42 and starred on Twin Peaks and "The Practice." She also dated Jack Nicholson for a while, and famously wore a tutu to the Golden Globes in 2003. She's had some television roles recently, but hasn't been around much. She's been looking puffy for some time, for lack of a better word. The first time people noticed was around 2008, and a lot of us thought she might be on steroid medication like Prednisone for an unknown medical condition. She's definitely had her lips plumped, but it looks like she also has a kind of "moon face" that could be caused by steroid use.
Well Lara was photographed this week, and a lot of outlets are being less than kind about how she looks. I mean I get it, we point out obvious surgery too, but I don't think that's what's going on with Lara. Who knows, though. Here's a report from a plastic surgeon, quoted by Radar, who claims her face is "melting" after years of filler abuse:
After many years of rumors that she's gotten too much plastic surgery, Lara Flynn Boyle appears to have finally laid off the procedures, but with scary results.

The 42-year-old actress, who found fame in the 1990s in the cult classic Twin Peaks, barely resembles the beautiful brunette who once stole the heart of confirmed bachelor Jack Nicholson.

"Lara Flynn Boyle's face looks like it's melting," celebrity plastic surgeon Dr. Anthony Youn, who has not treated the star, told RadarOnline.com in an exclusive interview.

After many years of plumping, "Now her face looks like it's deflated, with resultant loose skin," revealed Dr. Youn.

"I suspect that she's either undergone corrective surgery to reverse some of the work that was previously performed, or has just plain allowed the plumping fillers to dissipate, leaving her with sagging cheeks."
[From Radar Online]
This could be the case if Lara looked more plumped and filled a few years ago, but she definitely looked like she was on some kind of medication back then. It's hard to tell, and maybe she had bad work done like Tara Reid except she had the misfortune of having it affect her face. Either way, she's definitely had lip injections to get those cupid lips. I've never seen good lip injections, but maybe I just don't notice the subtly plumped lips, if they even exist. Poor Lara.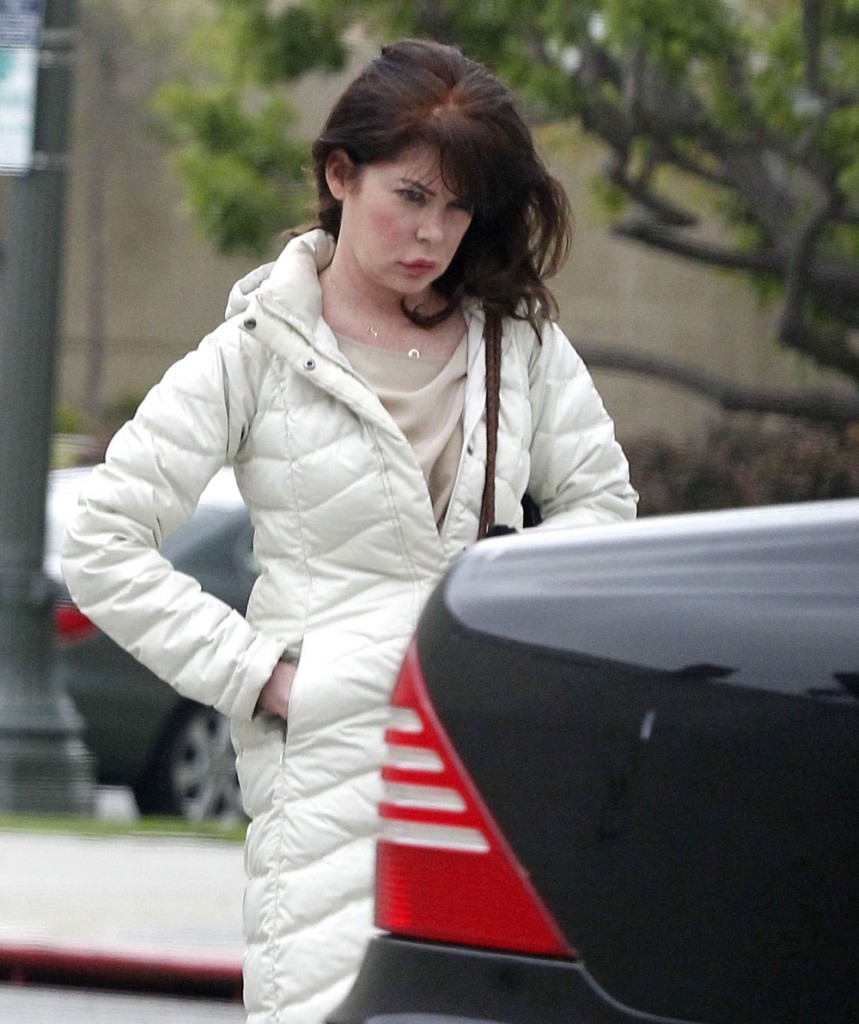 Lara on 12/9/10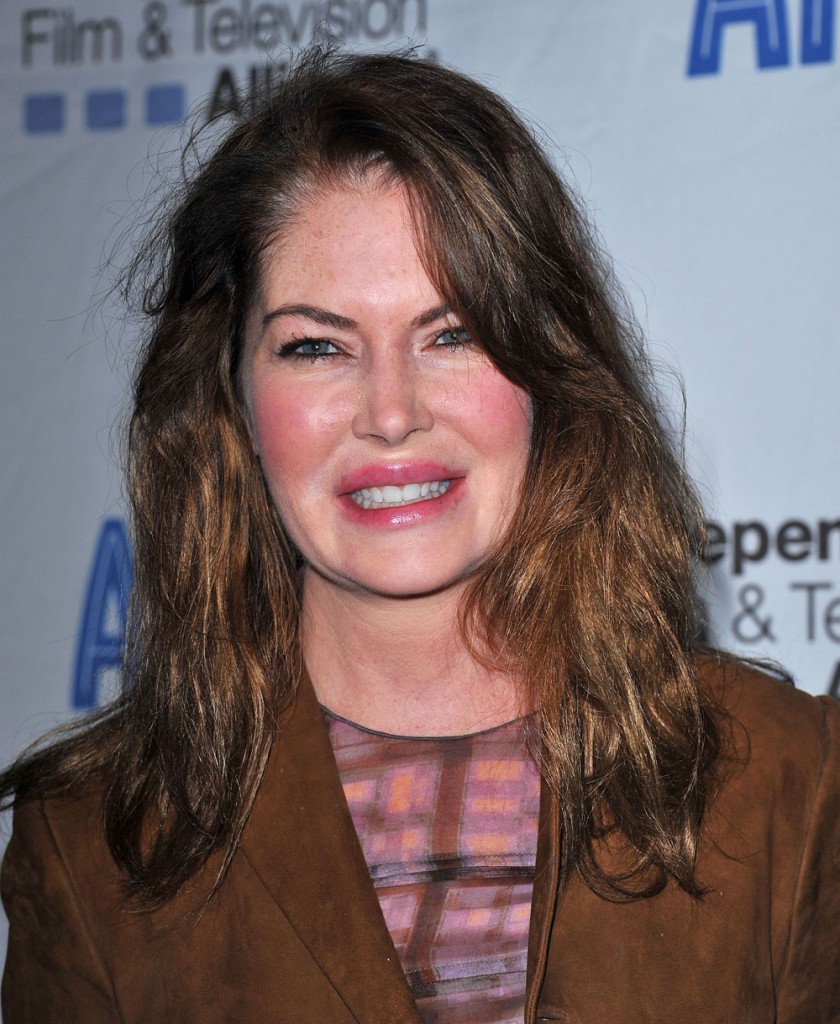 In 2004: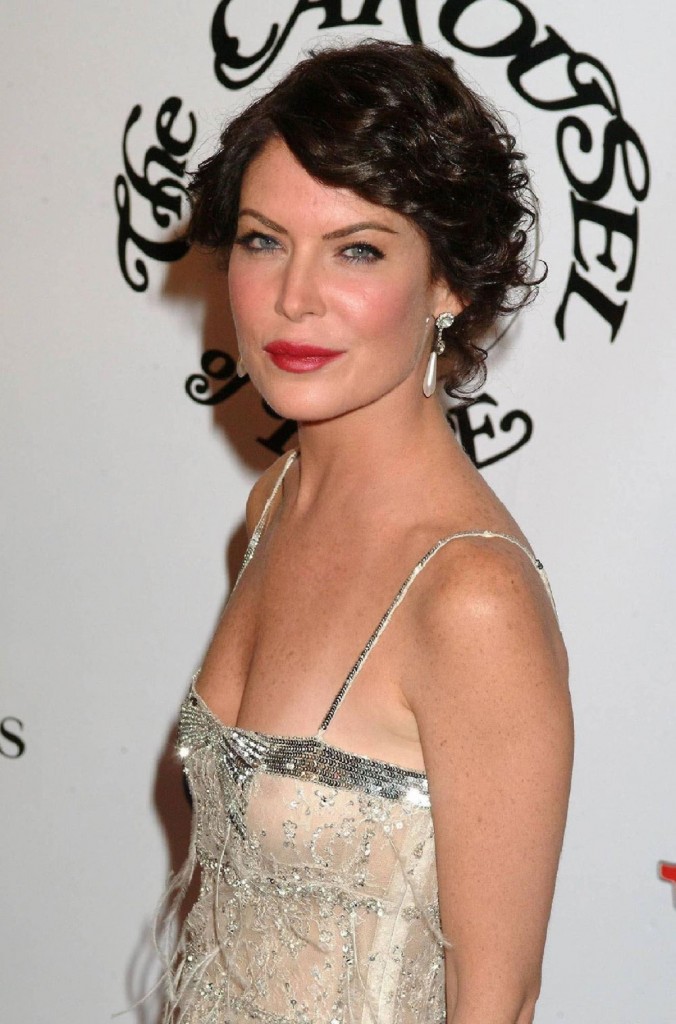 In 2002: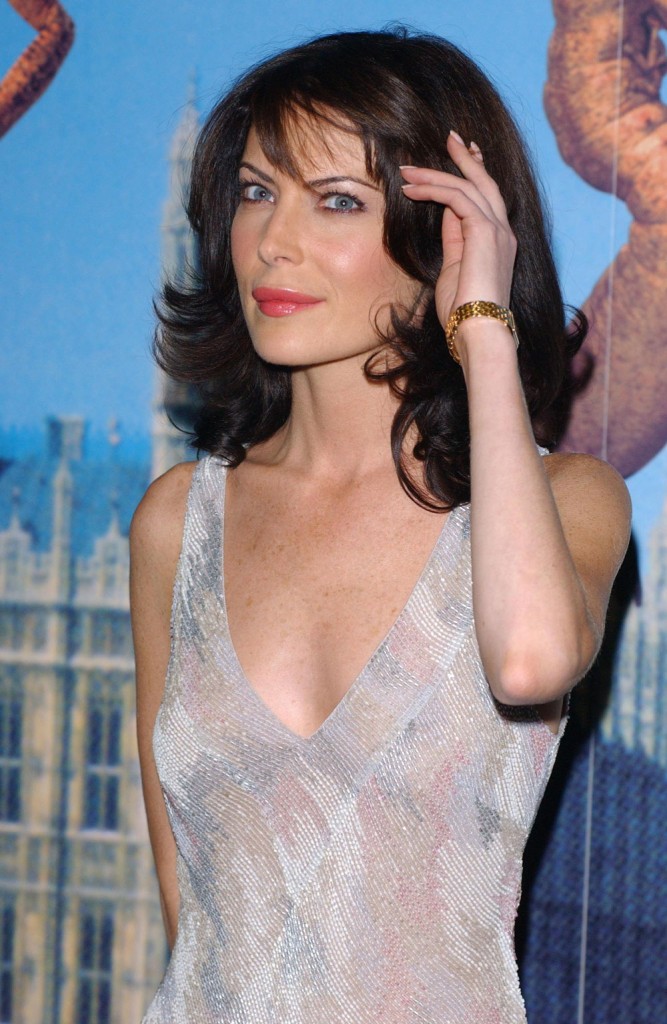 photo credit: WENN.com and Fame/Flynet