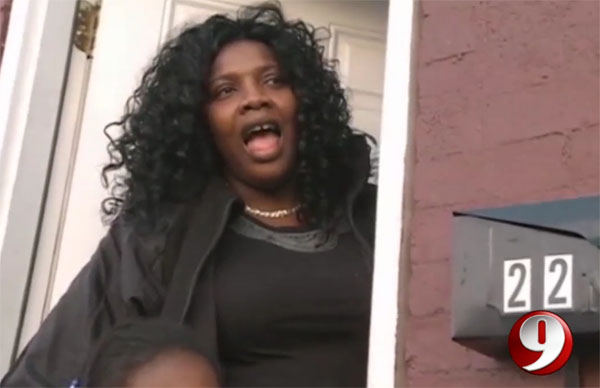 Did you guys buy Mega Millions tickets? Some of my friends here in Virginia did, but I heard on the radio that you were 50 times more likely to get hit by lightning so I didn't bother. Occasionally I play the lottery, and about 15 years ago I hit 5/6 two digit numbers and won about $2,400 in NY State. I know the odds are independent each time, but I assume I won't get that lucky again. Plus you always hear those stories about people winning the lottery and their lives getting messed up, but who am I kidding? It's not like I haven't bought tickets and fantasized about it.
There were three winning tickets issued for the $640 million Mega Millions jackpot, the largest jackpot in US history. Lottery spokespeople confirmed that winning tickets were sold in Maryland, Illinois and Kansas. None of the winners have officially stepped forward, either anonymously or otherwise (it depends on the state whether you can collect winnings anonymously) to claim their earnings. Miranda Wilson, a McDonalds worker in Baltimore and a single mother of seven, claims she hit the jackpot. Wilson's coworkers pooled their money and asked her to buy tickets for them, but she refuses to share. Wilson claims that she bought the winning ticket separate from the tickets she purchased with her coworkers' money. She even went so far as to claim she found a dollar on the floor with which she bought the winning ticket. Only she sent a coworker into the 7-Eleven to buy it for her. It's confusing and it's not adding up for me. Wilson hasn't show lottery officials her ticket, and she wouldn't show it to any reporters who interviewed her either. Here's more, thanks to Radar:
In a story hotter than the franchise's coffee, the mystery continues over a Maryland McDonald's worker who claims she won a third of Friday's Mega Millions grand prize — $218 million in installments, or a lump sum of $105 million — as she refused to show the ticket to a reporter Monday.

As we previously reported, Mirlande Wilson infuriated 15 of her McDonald's co-workers, who claimed she's trying to hoard the super-size serving of cash with tickets they all pitched in for. Wilson says she purchased the winning ticket in a separate batch, apart from her colleagues at the Golden Arches.

"I'm so shocked, I don't know what's going on," Wilson, a single mother-of-seven, told a reporter from NBC's Washington D.C. affiliate Monday from her Baltimore home, when asked about her huge windfall.

The reporter asked Wilson, "Where is the winning ticket? Is it here?" to which she responded, "I cannot show you."

Wilson said McDonald's co-workers crying foul "have the copies" of the tickets purchased as a group, which would back up her story over the winners being bought in a separate batch.

Authorities with the state's lottery commission have confirmed the winner was bought at a 7-Eleven store in Milford Mill, Maryland, but said no one has come forward to cash it in yet, meaning the scuttlebutt over Wilson is meaningless until she steps forward to redeem her riches.
[From Radar]
A Fox News story states that the McDonalds where Wilsonworked is in Westport, a section of Baltimore, MD. I found the location of the 7-Eleven in Millford Mill where the winning ticket was sold, and Google Maps has it as a full twenty minutes away from the Westport area. So it's possible that that the ticket was purchased all the way over there if the woman had to drive to work or was in the area, but it's not like it's right nearby.
This lady's story is sketchy to me and I doubt she actually won the lottery or she would have shown the ticket to a reporter. (Video of two interviews with her are below.) Plus her affect seems off to me, like she's too haughty and cold about the whole thing. Whether she's lying or telling the truth, it's incredibly cruel to the people she works with. If she's telling the truth about hitting the jackpot (not about buying the ticket "separately," that's another issue), she's facing a bunch of well deserved lawsuits. If she's lying, I hope she didn't need the money from working at McDonalds, because she's probably going to get fired.
Visit msnbc.com for breaking news, world news, and news about the economy