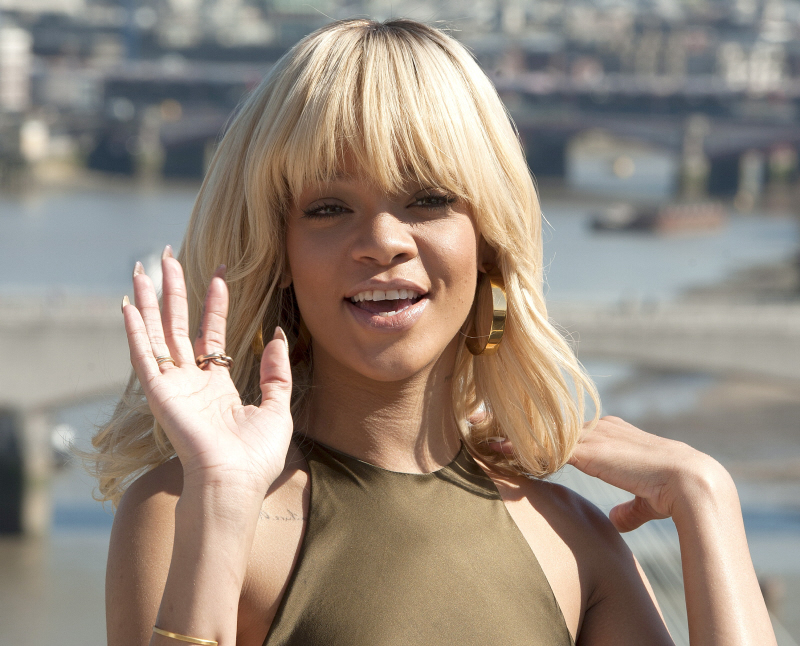 Rihanna has been traveling around the world for the past few weeks, all to promote her new film, Battleship. That's the disaster-alien-ocean movie that looks super-dumb, but it stars Taylor Kitsch, Alexander Skarsgard, RiRi, Brooklyn Decker and the motherload of CGI, so it will probably be a big, dumb hit. Unfortunately, we don't have any new photos of Rihanna at the various premieres over the past two weeks, but really, we're not missing much. She and Brooklyn Decker have been getting close, which I enjoy – I like it when Rihanna finds someone she can be girlfriends with, because she just seems like the kind of woman who needs more women in her life. I've also enjoyed Rihanna's international tour because it's kept her away from Chris Brown. Hopefully, she'll find some new dong laying around to obsess over and forget all about Breezy. How about Rihanna with her Battleship costar Alexander Skarsgard? Hot, right? I would want to see that. As it turns out, Rihanna would kind of like to see it too:
Rihanna, who has recently been romantically linked with actor Ashton Kutcher and her former boyfriend Chris Brown, was 'intimidated' by some of her co-stars on new movie 'Battleship' but was particularly fascinated by the hunky actor.

She said: 'I was completely intimidated by the other actors. But I had a lot of scenes with Taylor Kitsch and he helped me out a lot along the way.'

'Alexander Skarsgard is so hot. I had to keep my game face. I could stare at him all day long. I was just watching him on set. He's very focused and he was really sweet.'

Rihanna also admitted she can occasionally come across as 'aggressive' but insists she doesn't deliberately think about her image or the impression she gives people.

She told more! magazine: 'I don't set out to look tough; I just think it comes out a lot in the way I dress my body language and the videos I make. I always try and stay true to myself. Sometimes I let too much out of the bag, but I always act how I feel.'Sometimes it can come across as vulnerable and at other times aggressive, but I'm just doing what I feel like.'
I think Alex must be one of those dudes who is even hotter in person. He's hotter when you hear his voice, see him move, and can really size him up as he's towering over you like the giant Viking that he is. Yeah… Rihanna wants to get with that. She's up for Viking dong. And I hope she gets it too. Not to be crass, but Rihanna not only has horrible taste in men (in general), but I picks some real losers when she goes for white men. Ryan Phillippe, anyone? Ashton Kutcher? Gross and gross. Let her hop on Skarsgard, and then let's see how she feels about boys.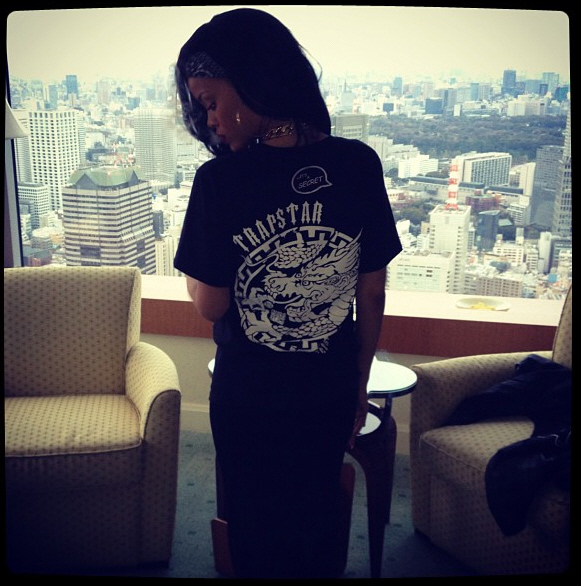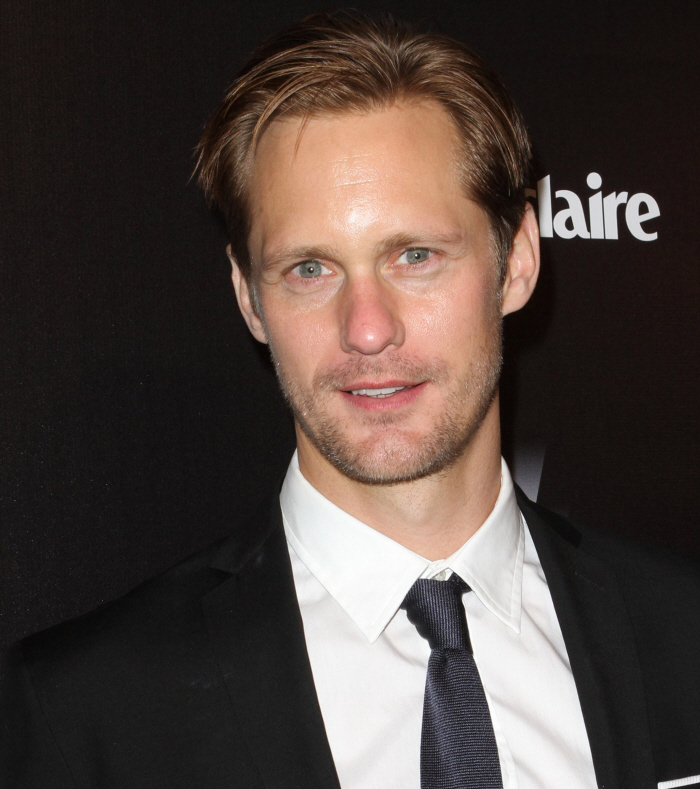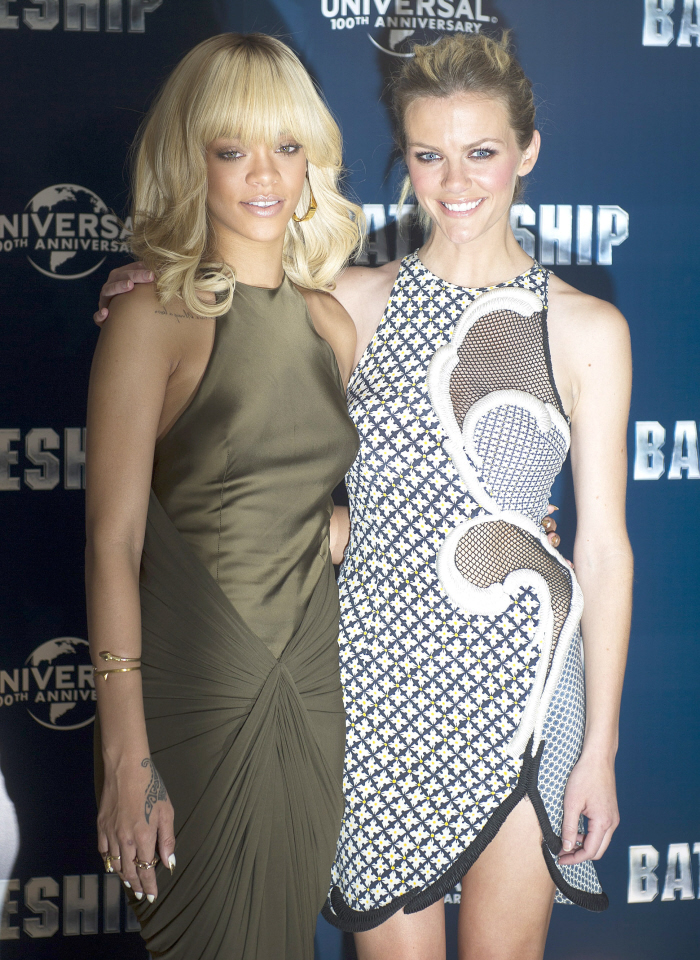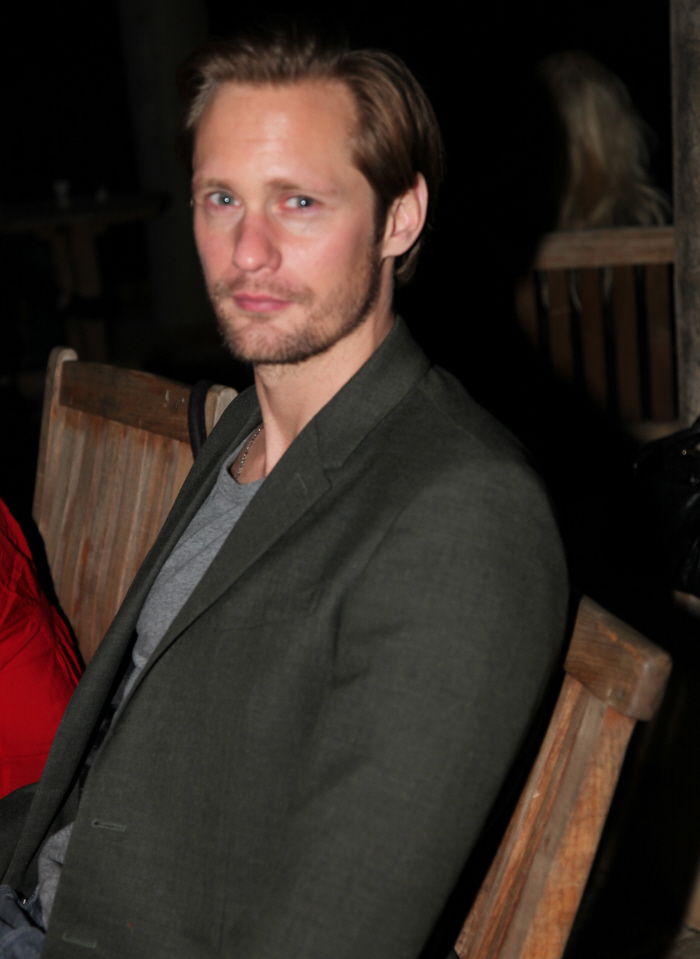 Photos courtesy of Rihanna's Twitter, WENN.