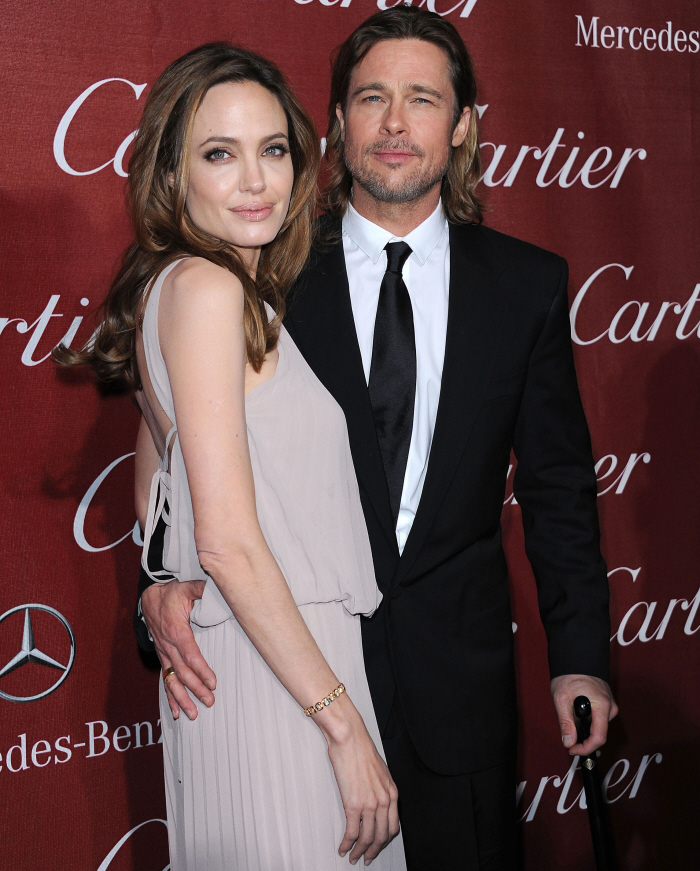 Instead of going into any further thoughts that I have about Brad Pitt and Angelina Jolie's engagement, I just wanted to tell you my mother's take. She's not a Brangeloonie – she likes Brad and Angelina okay, but she thinks they have "issues." I gave her the low-down on the ring and all of the gossip about the engagement, and her thoughts were: 1) Brad better have given her a huge rock, because she's already had his babies and the rock should have grown in proportion with each kid; 2) They won't have any more biological kids because Angelina's body can't take any more, but they'll adopt again after they marry; 3) They'll definitely get married overseas, probably in France or "…like, Thailand or something…" my mother said vaguely. I love how everyone has an opinion, a theory, an angle – and I don't think my mom is far off the mark.
So in lieu of actual news about Brad and Angelina's wedding plans, we get all of the stuff that's left in the gossip vacuum. Every site is running "Brangelina through the years" pieces, like everyone hasn't analyzed every piece of their relationship to death already. And of course, people want to know how Jennifer Aniston is reacting to the news, "Seven Years After Brad!" (That will be the People Magazine cover, just you watch!) To Aniston's credit, she has not issued any public statements, nor has she stepped out for a convenient photo op with Justin this weekend. So Hollywood Life just had to make up a story about her:
No hurt feelings in this engagement! Jennifer Aniston couldn't be happier for Brad and Angelina, sources tell HollywoodLife.com exclusively.

It sounds like there will finally be a happy ending to what seemed like a neverending Jen, Brad and Angelina love triangle!

Jennifer Aniston, 43, is so happy for her ex-husband's engagement, a source tells HollywoodLife.com exclusively. In fact, she credits Angelina for her newfound happiness with current boyfriend Justin Theroux.

"Jennifer is happy for Brad and Angelina. She is so in love with Justin, that she is really grateful how things turned out," a source tells us. "In a strange way if it weren't for Angelina, Jennifer would not have connected with Justin in a romantic way. Jennifer is in a really wonderful place right now. I wouldn't be surprised if she even went to their wedding."
[From Hollywood Life]
I do think Aniston is in a pretty good place right now, and she's probably the happiest she's been in years now that she's all loved-up with Justin Theroux. Justin came to play. Justin joined CAA. Justin is all about having a famous girlfriend who pays for everything. And Justin is fine with being Shane Warne'd like Jennifer's personal Ken doll. So… God bless. I hope both couples are fine.
One last thing – GLAAD issued a statement about Brad and Angelina's engagement too. Brad famously said in 2006 that he and Angelina wouldn't marry until everyone could. Now people are all "OMG, Hypocrisy!" Well, GLAAD's spokesperson Rich Ferraro says, "We congratulate them on their engagement, and thank them for continuing to speak out about the inequality that so many gay and lesbian couples face today. No loving and committed couple should be denied the happiness, joy and legal protections that come with marriage."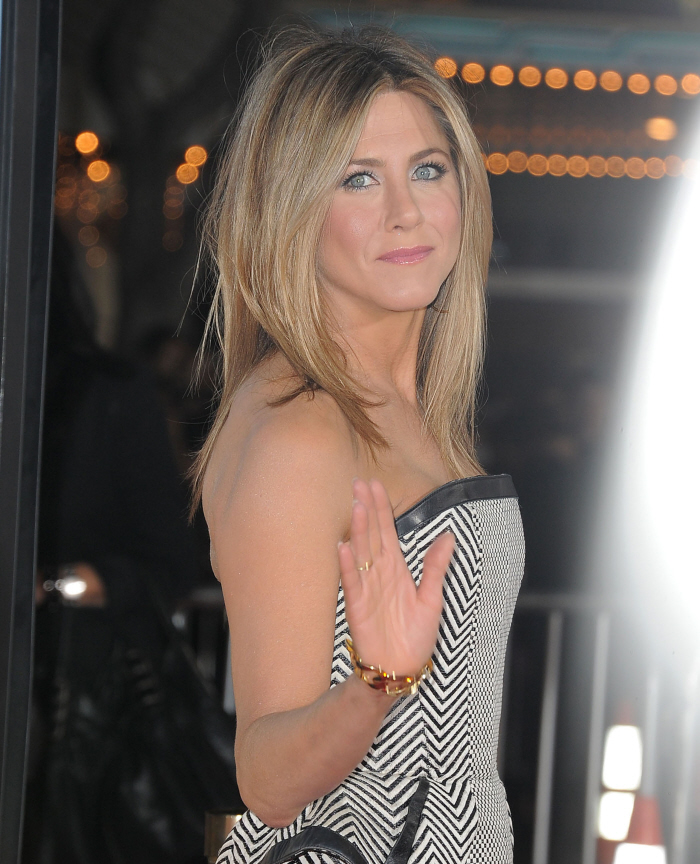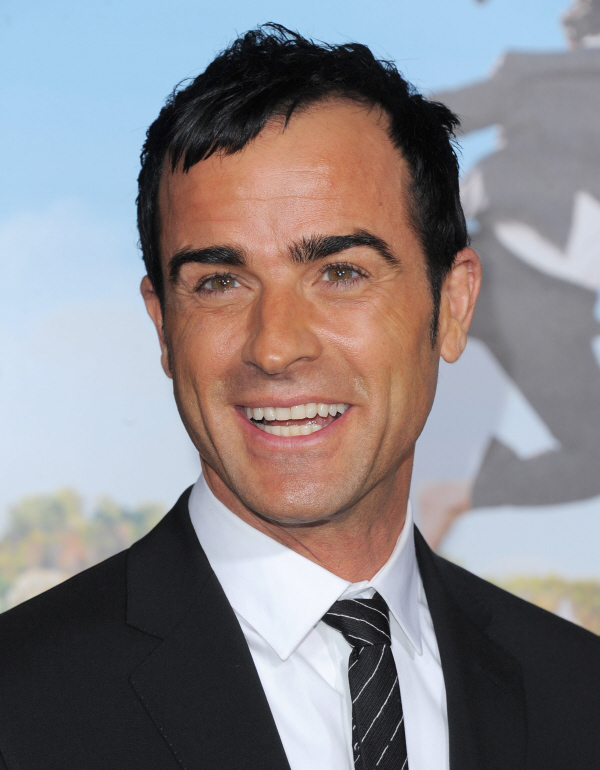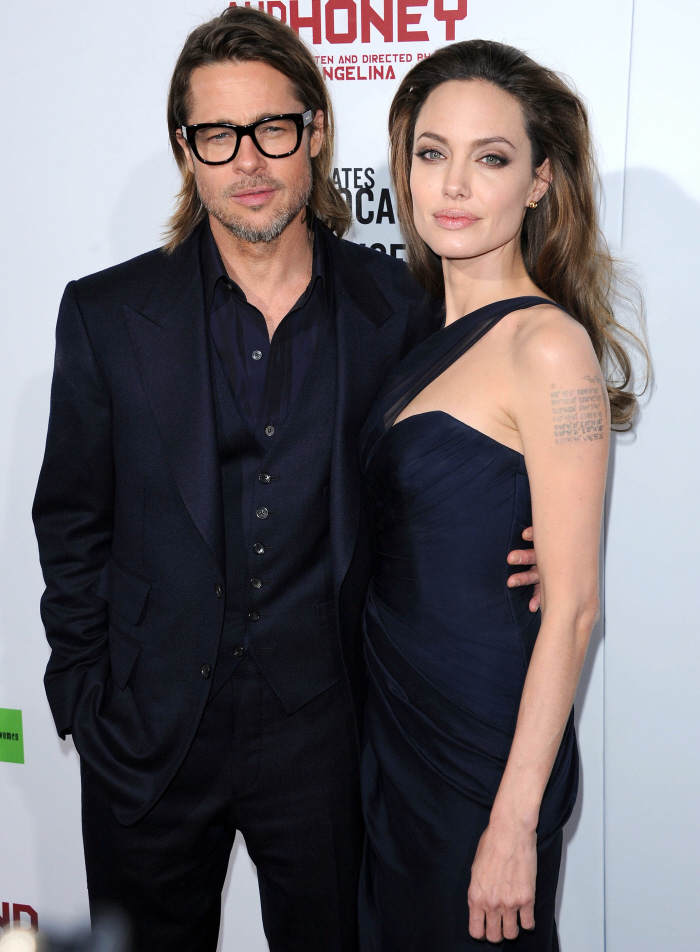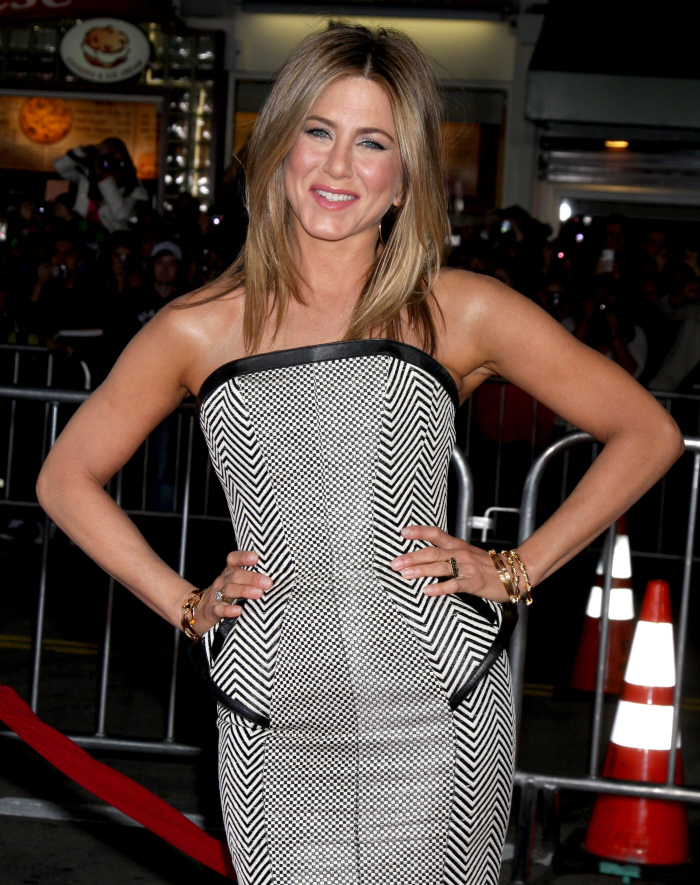 Photos courtesy of WENN.