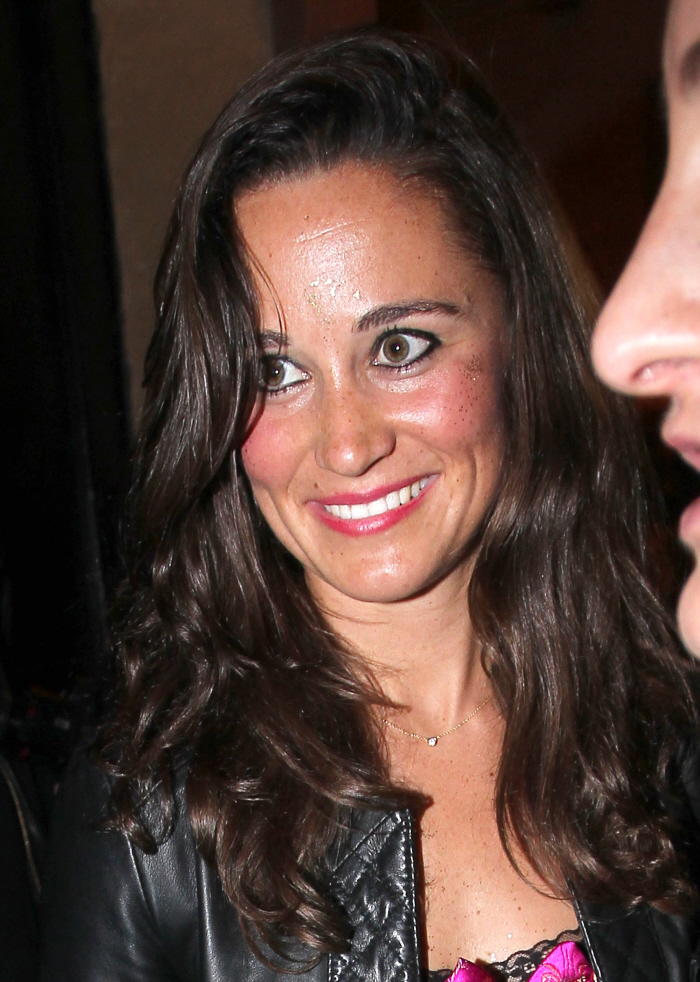 Yesterday, we discussed Pippa Middleton's trip to Paris, where she was seen partying heavily, hanging out with friends and socializing with several eligible French dudes. At first the British papers were trying to make it sound like this is just Pippa's Parisian vacay, filled with accented, wealthy suitors all vying for her attention. But something took a turn for the worse. Pippa was photographed in a car with several men, and one of them had a gun. The dude was playing with the gun (real or fake, it is unknown), and he pointed it at one of the paparazzi. You can see those photos here, at The Sun. The Sun gleefully broke the (exclusive) story, and now they're claiming that Pippa might be arrested and charged with something.
PIPPA Middleton larks in a car with smirking pals as one terrifyingly aims a GUN. Prince William's sexy sister-in-law was last night facing a grilling by outraged cops over the antics in Paris — as it reels from a series of gun massacres across France.

Three male chums were with her in an Audi convertible. The driver took out the weapon and brandished it in broad daylight. He waved it in the air and pointed it at a photographer — whose snaps show the chilling moment the barrel of what looks like a semi-automatic stared straight down his lens.

Pippa, 27 — sister of future Queen Kate, 30 — is clearly seen in the front passenger seat.

Last night the Paris Judicial Police were poised to launch a probe — as a source revealed Pippa faces ARREST amid a gun clampdown. The Sun was told: "If the evidence points to her involvement, she will be prosecuted. Anybody involved in the illegal use of a handgun in public is liable to arrest and interrogation."

The source confirmed that if the gun was REAL, brandishing it in a public place is punishable by up to seven years' jail "for all parties involved".

Even if it was FAKE the maximum jail term is two years. The source said: "Certainly if you were in a car and knew somebody was using a gun to warn people off you'd be liable to arrest."

Last night the French photographer was "considering his options" over making a formal police complaint. Pippa was understood to have been in Paris for a weekend fancy dress party — weeks after three kids were among seven people shot dead in Toulouse.

A security source said: "Waving a weapon in public is not only illegal — it's incredibly stupid."
[From The Sun]
I've totally been warped by American gun laws and the particularly gun-friendly area in which I live – I mean, I've been in nice restaurants where I'm seated next to dudes who are locked, loaded, and holstered, sitting there eating their steak. So… I'm warped. Plus, my knowledge of French gun laws are minimal at best. I thought France was like the UK – as in, it's really difficult for the average person to get a handgun? Is that no longer the case? Best case scenario: Pippa's dude-friends are idiots who think they're "cool" for playing with a gun. Worst case scenario: Pippa thinks her idiot-friends are super-cool for playing with guns and pointing them at the paparazzi AND she gets arrested.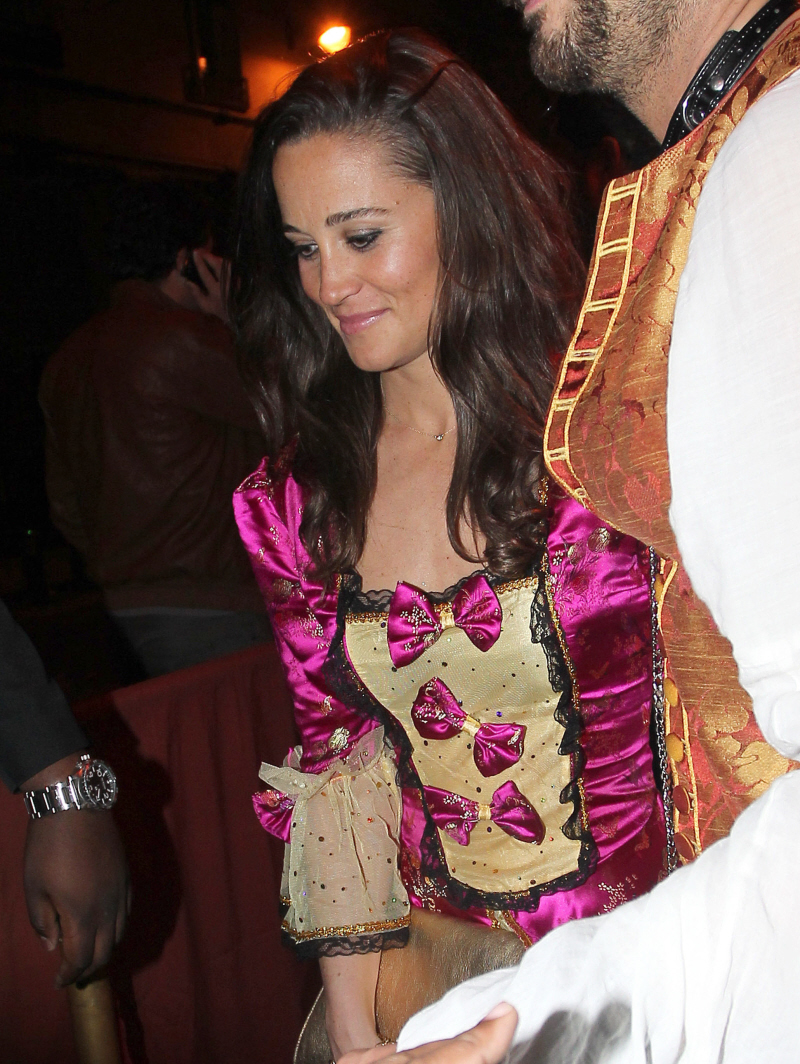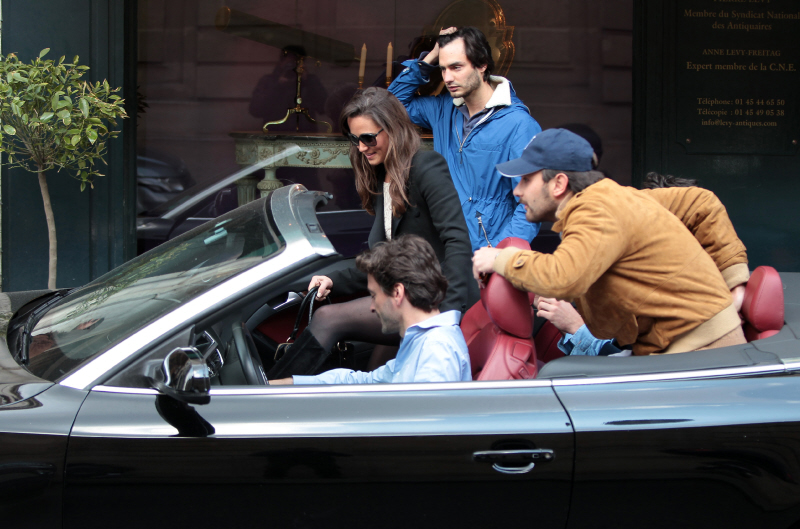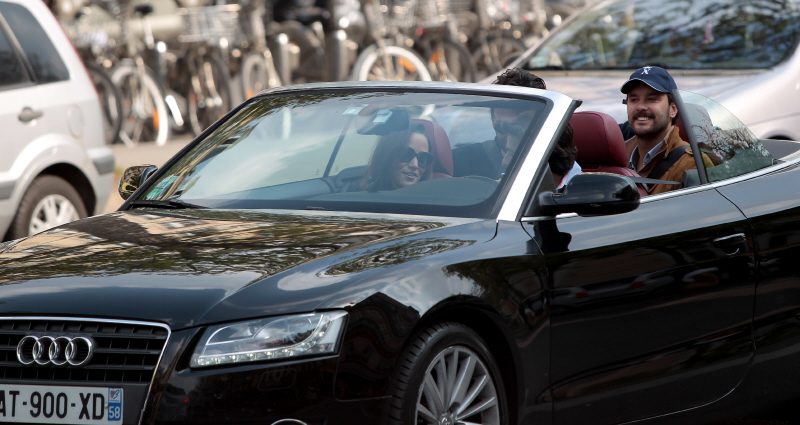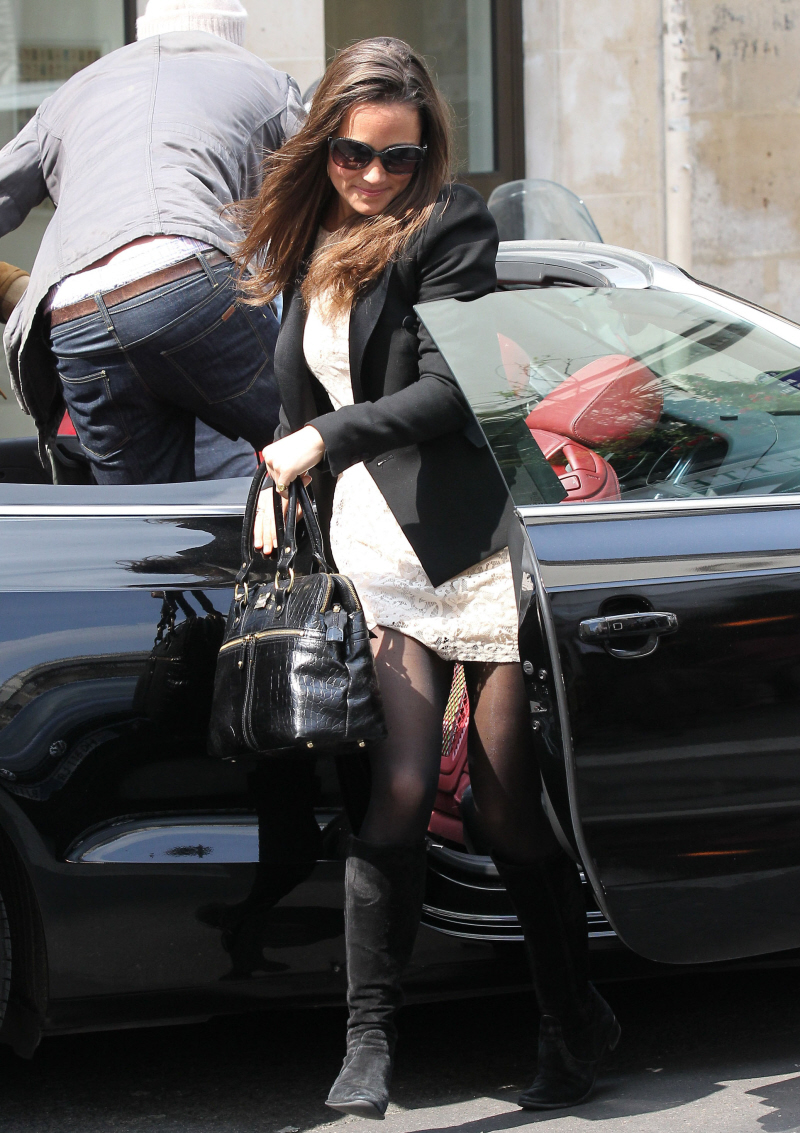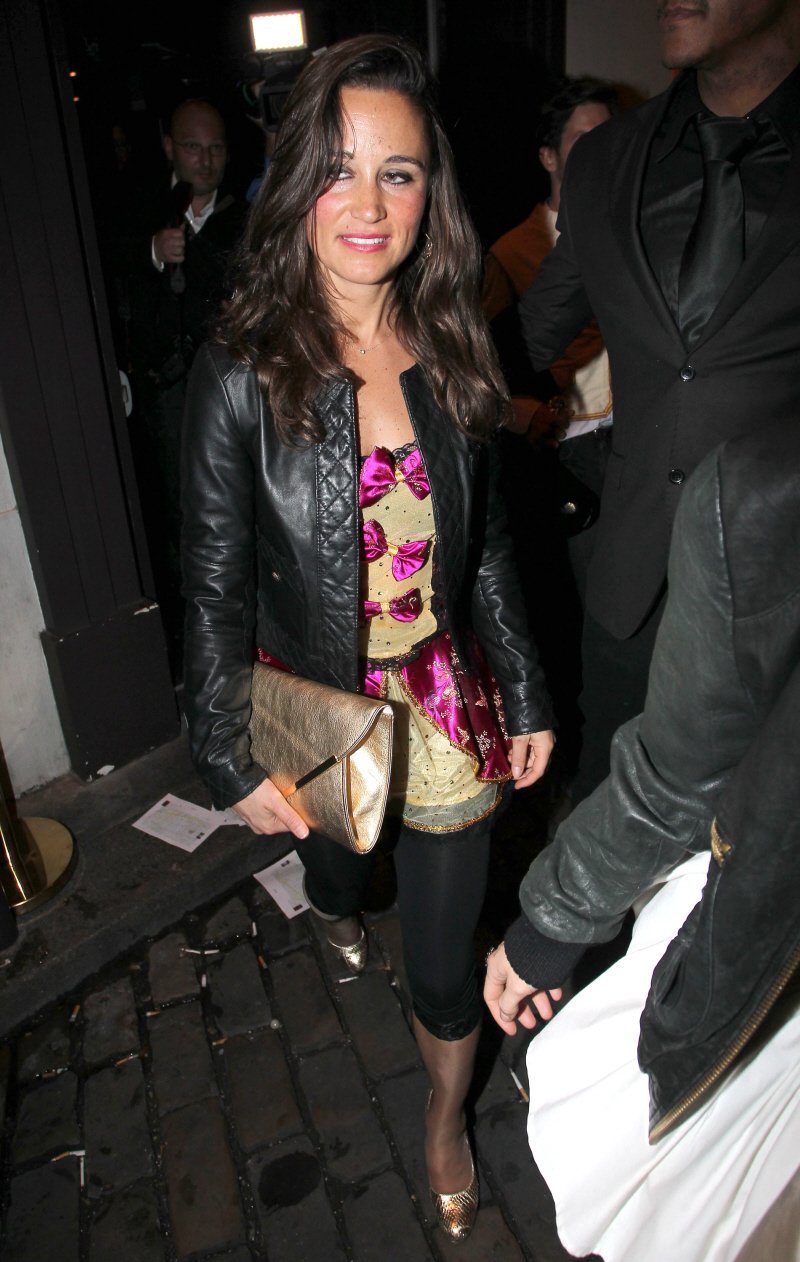 Photos courtesy of Fame/Flynet and WENN.