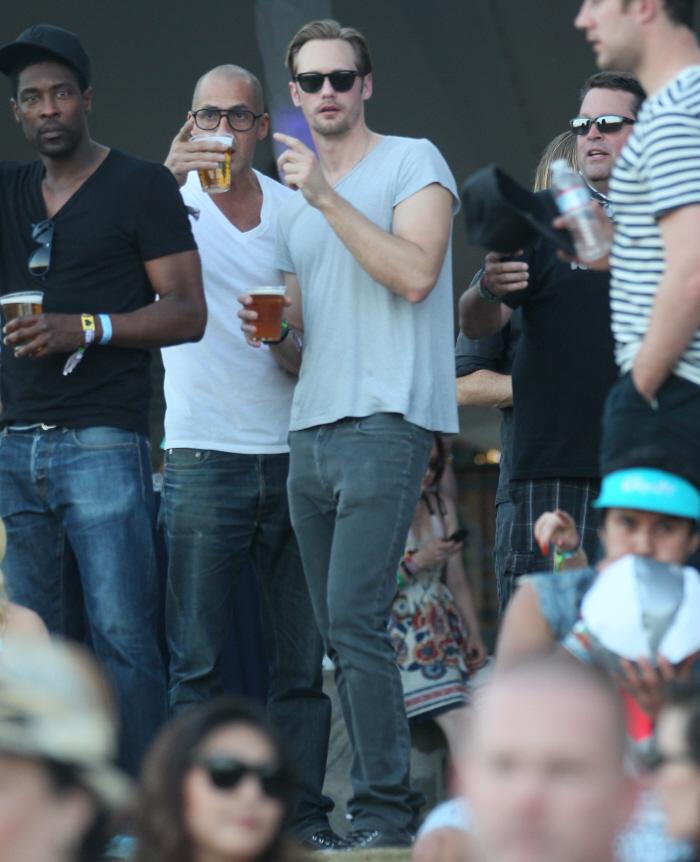 Here are some photos from Coachella this weekend. Kate Bosworth and her boyfriend got to go last weekend – this weekend belonged to Alexander Skarsgard! It's funny when a couple breaks up and they fight about who gets custody of the music festival. The Bos and The Skarsgard are literally sharing custody of Coachella. As you can see, Alex was having a good time this weekend, drinking beer, hanging out with friends, looking surly for the paparazzi. I want to think that Alex genuinely did not want to be photographed. I want to think he genuinely went there for the music, and to have fun. I don't know, though. All I can really focus on is his arms and how gigantic he is. Am I alone in wanting to take him shopping, though? I want to buy him some new pants and t-shirts. He can be comfortable and wear clothes that fit AND have it be fashionable.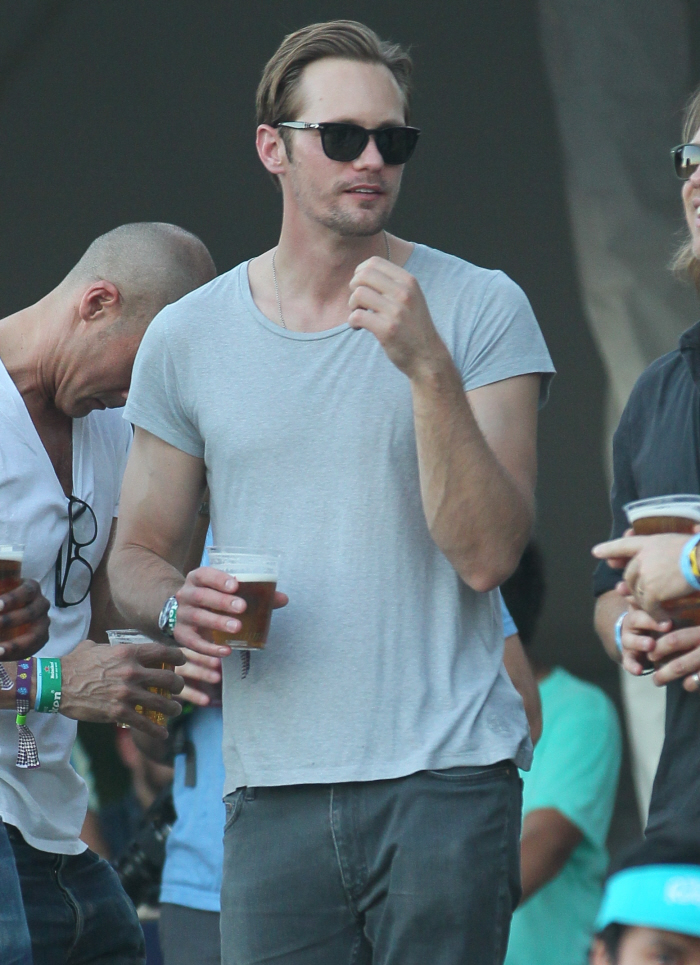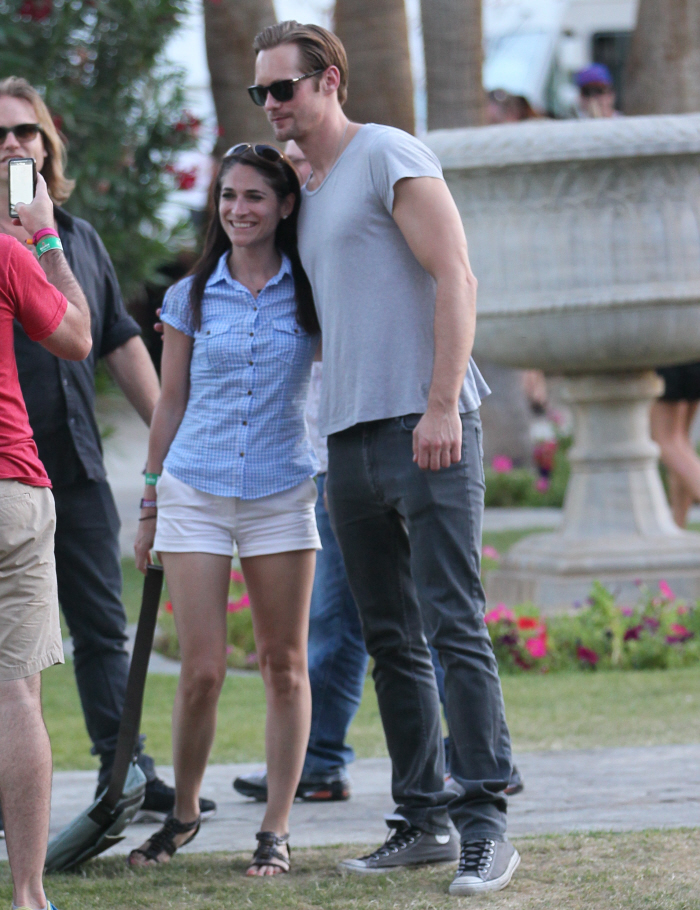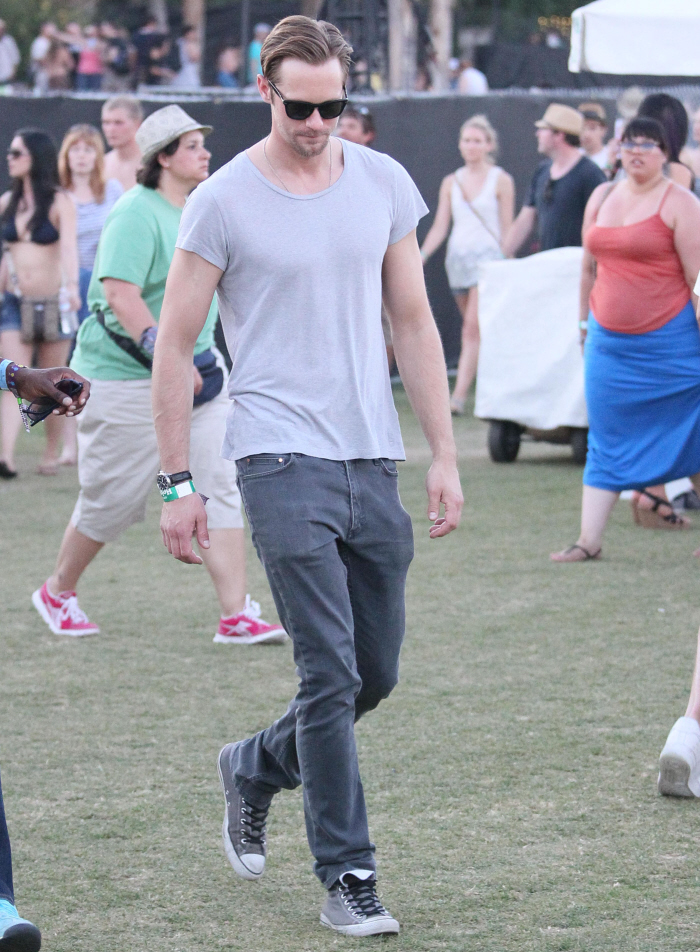 Emma Roberts really hopes you're paying attention to her. Hey, remember when she was all, "I'm going to be a college student now!"? And then she was like, "OMG, college totally interferes with my partying and famewhoring, I quit!" Good times.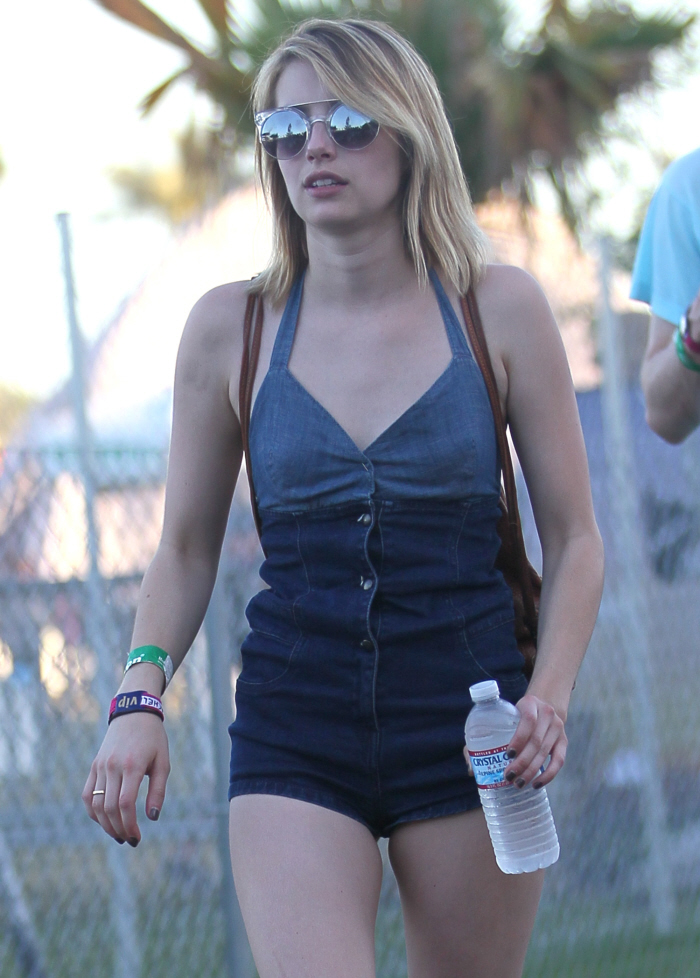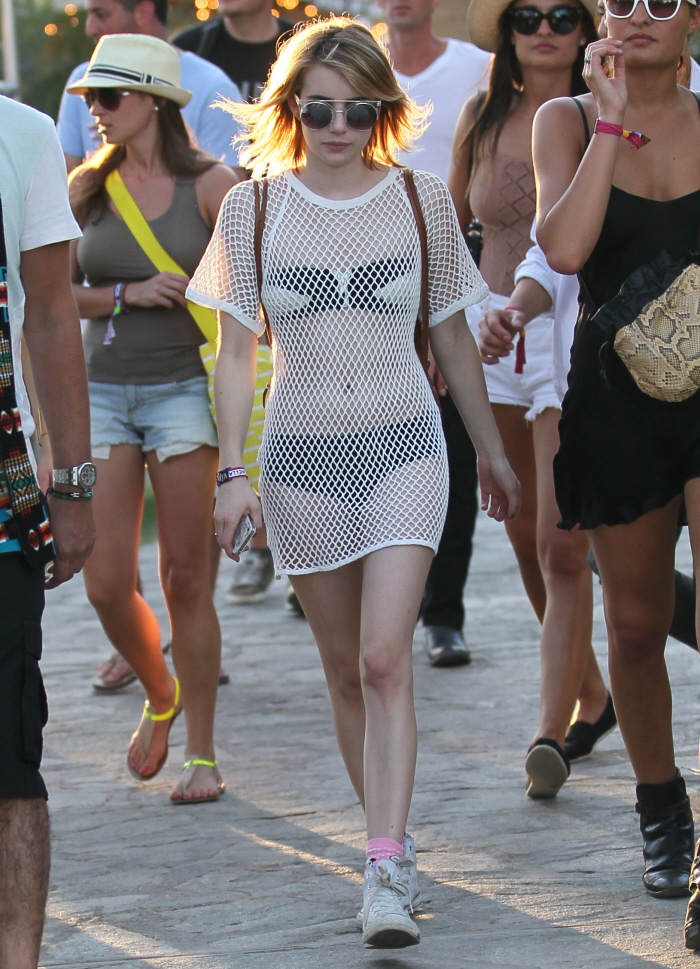 One of these things is not like the other, The Melanie Griffith Edition. WTF is she doing there?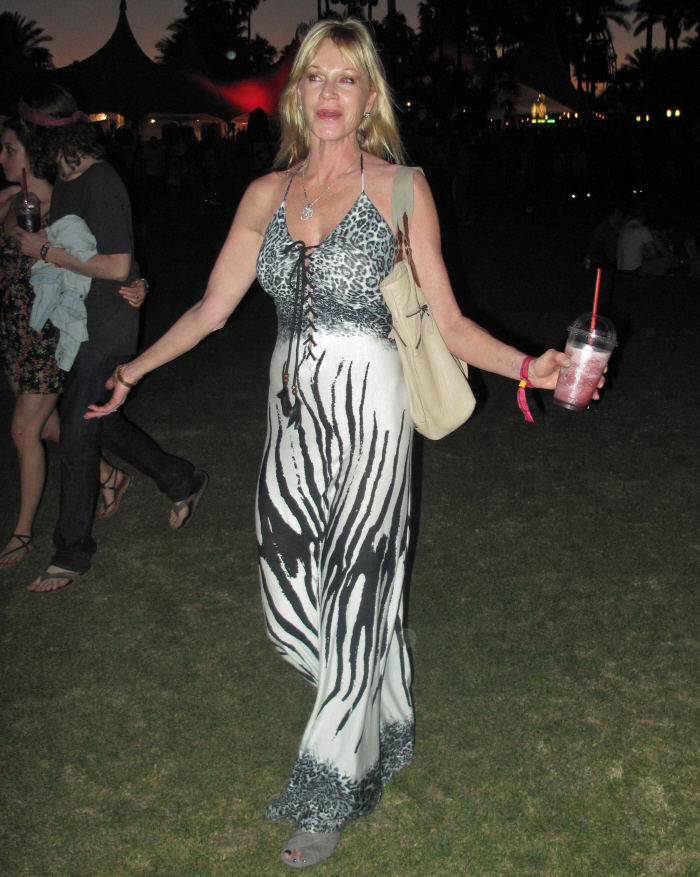 Dita Von Teese was there, but she didn't bring her gorgeous French boyfriend, like she did last year. I guess the dude she's with is just a friend?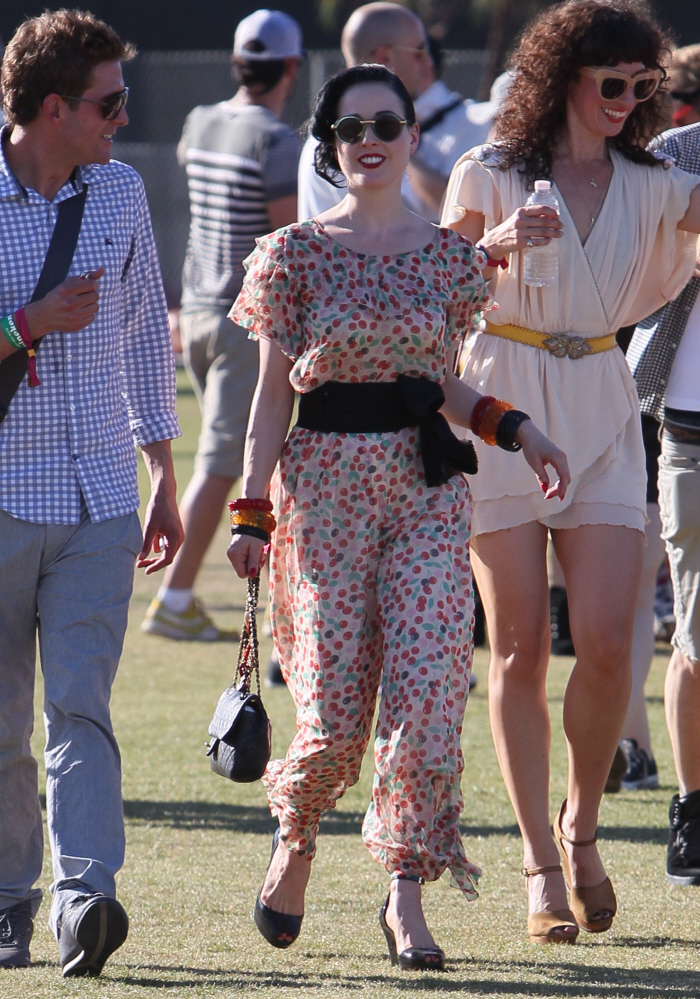 Rosie Huntington-Whiteley was Jason Statham-less. Is this the perfect Coachella outfit? Probably.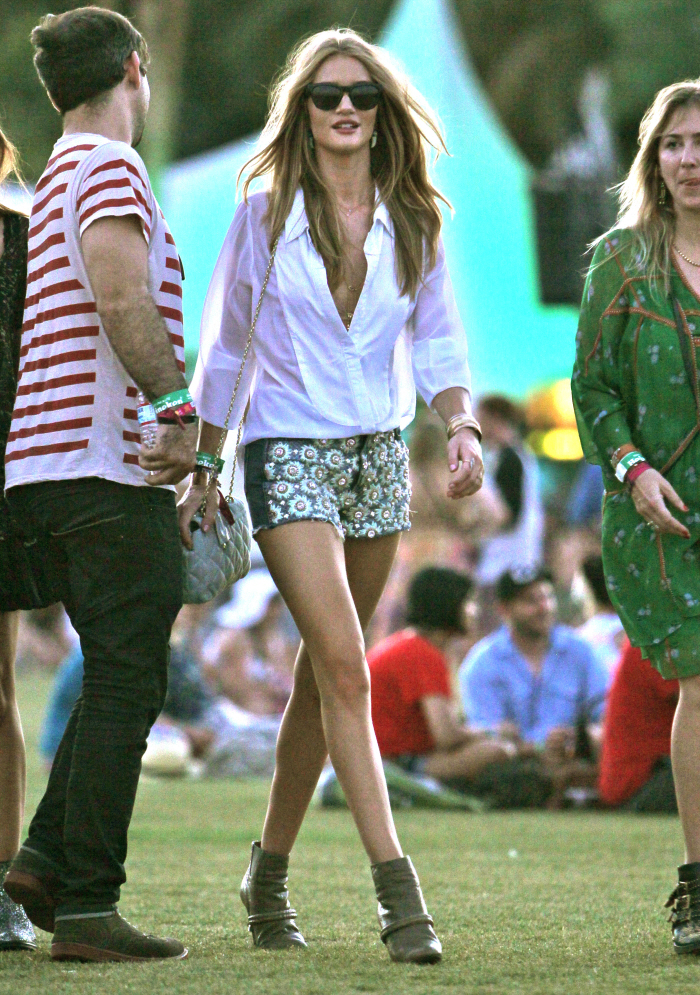 Photos courtesy of WENN.