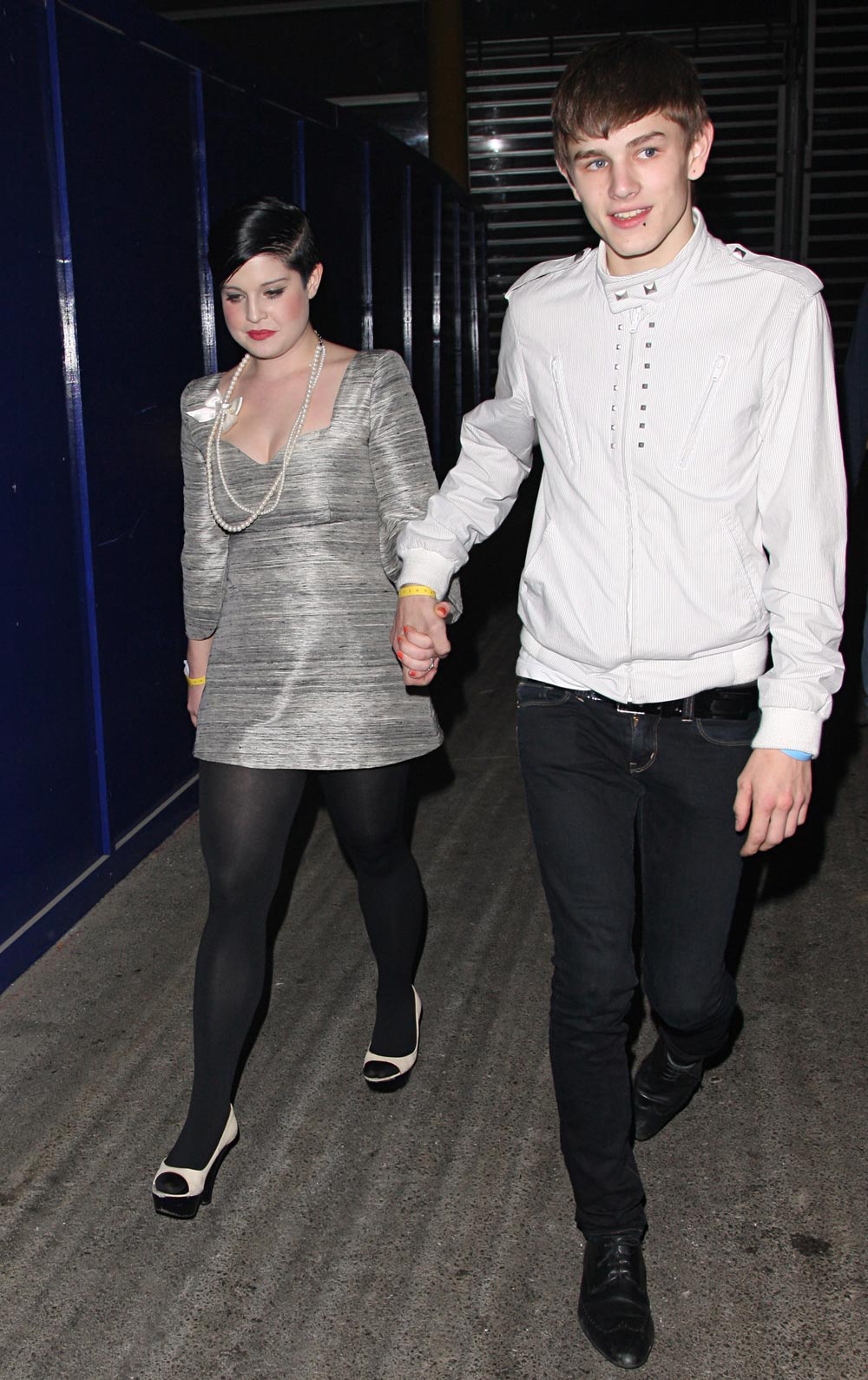 Kelly Osbourne, 23, has been dating 18-year old model Luke Worrell since May of this year. They've been inseparable and sparked rumors about the seriousness of their relationship when Kelly was seen with a diamond on her left hand. The couple kept mum on what exactly the ring meant. This last weekend, however, Worrell officially announced his engagement to the rock-n-roll princess the best way an 18-year old knows how: on his Facebook page.
According to a Sunday newspaper, Luke yesterday changed his online relationship status to 'engaged to Kelly Osbourne'.

His profile page has been inundated with congratulatory messages from friends and family, according to The People newspaper.

Relative Nicola Worrall wrote: 'I'm pleased for you both xx', while former babysitter Claire Merchant added: 'Wow, you've come a long way from the little boy I used to love babysitting for'.

Luke is thought to have had the stamp of approval from Sharon Osbourne at a lunch meeting in July, but it is unclear what her reaction is to news of an engagement.
[From The Daily Mail]
Kelly and Luke were friends for a year before they became a couple, although for half of that year Worrell wasn't even 18 yet and Kelly was over 21. But the point is they were friends for a reasonable amount of time before becoming romantically involved. They haven't been dating long, and they're both young, especially Worrell. Some would say they're not the most mature couple, but maybe they'll have a long engagement.
I don't know anything about Worrell's family, but I never missed an episode of The Osbournes and if anyone has seen how to make a marriage work through the most extreme of dysfunction, it's Kelly Osbourne. I just hope Luke watched the show, too, so he's got some idea of what he's about to step into for life, however long that works out to be in celebrity land.
Kelly Osbourne is shown out with Luke Worrell on 10/11/08. She is also shown at LAX with her engagement ring on 11/14/08. Credit: WENN