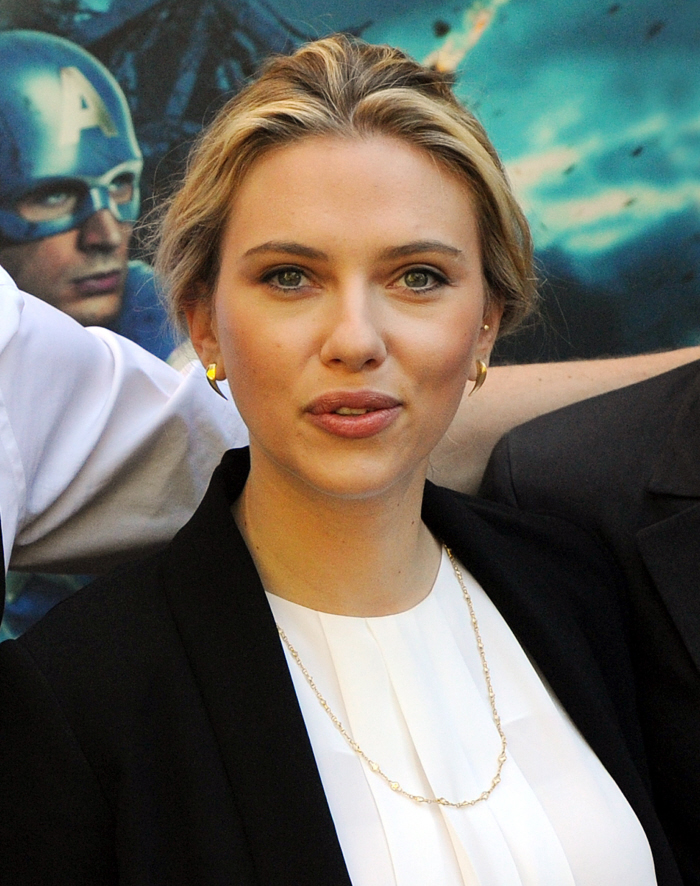 This is a complete non-story, but I just found it funny. God knows, we talk enough about body image and eating and who does and does not eat solid food… so it's always nice when a Hollywood actress openly discusses her love of food. Not just any solid food – buffalo wings! Yes, Scarlett Johansson, no longer on a strict diet, is downing a crazy amount of buffalo wings. Have at it Scar!
Scarlett Johansson was picture perfect in her form-fitting black Versace dress at the Los Angeles premiere of "The Avengers." However, the butt-kicking super hero insisted that it's only a matter of time before she packs on the pounds.

"Oh my good [I am obsessed] with buffalo chicken wings, I am addicted to them," Johansson told FOX411's Pop Tarts column. "You will have to roll me down the red carpet next time you see me."

Johansson's new-found food of choice comes on the heels of the super strict diet and workout regime she followed to be able to slip into a skin-tight "Black Widow" suit for the highly anticipated Marvel Comics blockbuster.

"You have to eat a really clean diet, a lot of kale and salmon. Basically you get all your nutrients and then training like crazy," she explained. "The training is crazy, but you just suck it up and do it. There is a lot of strength training and agility training, and fight choreography. You go in, and you just do it."

So the result of all that blood, sweat and tears?

"It was absolute nonstop action, it was intense and just a rollercoaster of fights, stunts and explosions," she said. "Then of course you have all these characters that do not belong together, and we are in the same room, and try to fight it out between us."

And for the record, even as Johansson walked away, we heard her chatting about those tasty buffalo wings.

"I can't stop eating them," she whispered to her publicist. "I just can't get enough."
[From Fox News]
"I can't stop eating them…" Are you that way about certain foods? I used to be. Like, I'm all about salty, carb-y goodness – that's my Achilles heel. I can pass by donuts, pastries, candy, caviar, pancakes and all of that. But I can never say no to potato chips. Or French fries. Or mashed potatoes. Anything that was ever a potato, basically. But as I get older, I do tire of my old favorites. Is it age? Or are my taste buds changing? Anyway, let ScarJo have her buffalo wings. Just keep putting her in dresses with dust ruffles around the waist, and no one will notice.
These are photos of Scarlett and her boys promoting The Avengers in Rome. Jesus, she's a lucky girl.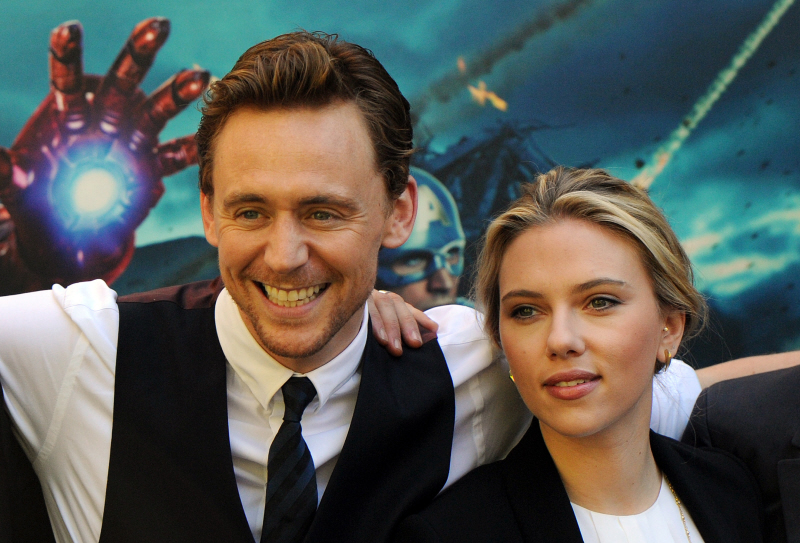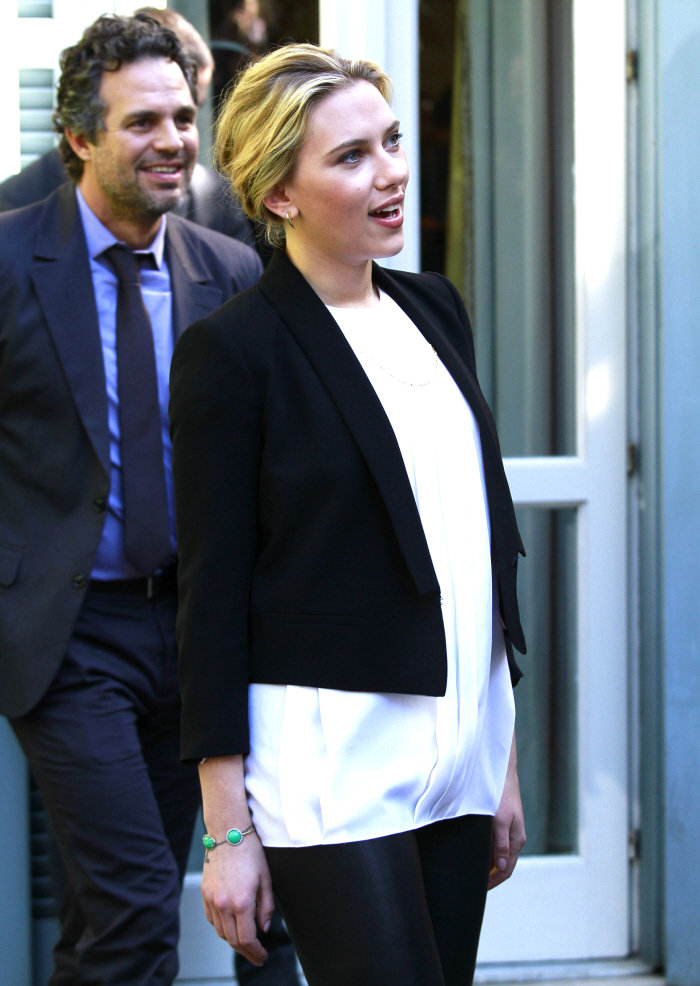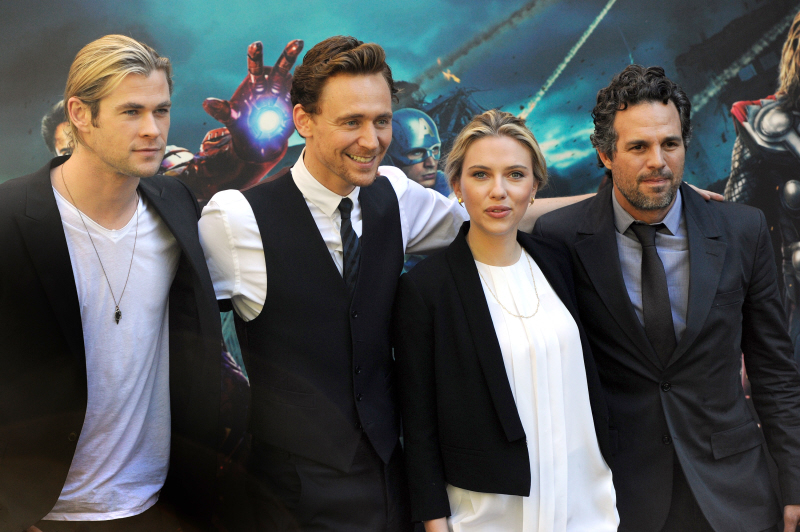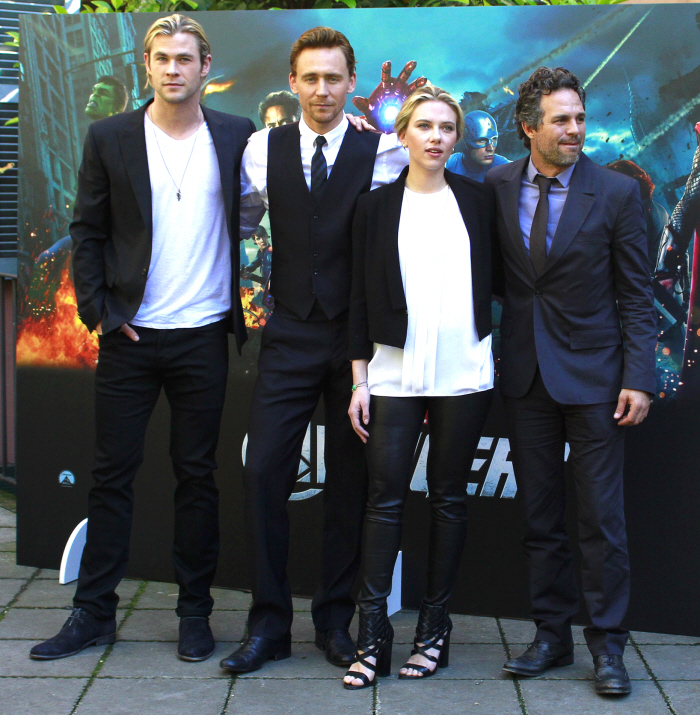 Photos courtesy of WENN.