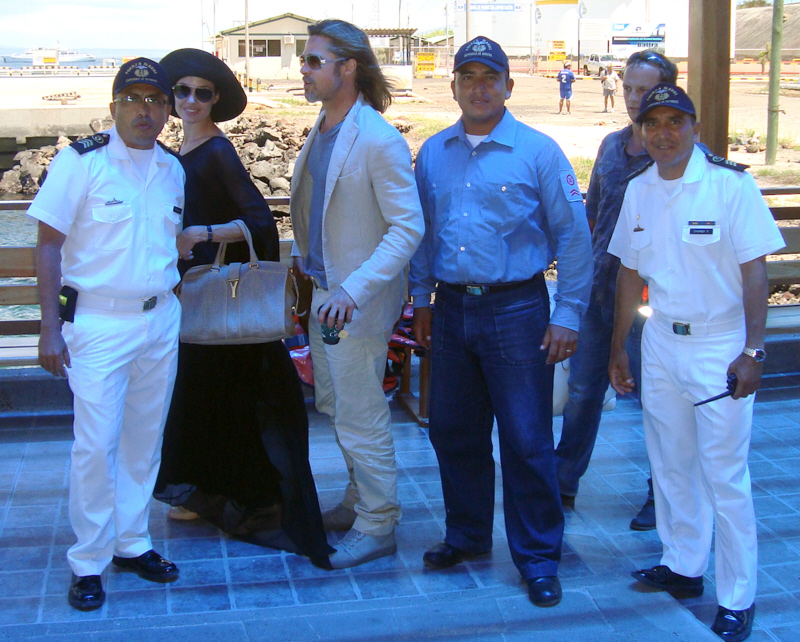 I have no idea why I didn't get around to covering these photos yesterday, but hey, better late than never. These are pics of Brad Pitt, Angelina Jolie and all of their kids (right? Do a head count) in the Galapagos Islands on April 23, Monday. The photo set included blurry shots of the family getting on a plane, which makes sense because I don't even think the Family Jolie-Pitt is still in South America at this point. So these photos are days late… just enjoy.
Radar says that the Jolie-Pitts toured Santa Cruz Island, which are probably the photos on the little boat, I'm guessing. Random thoughts:
*I would love to know more about Angelina's collection of sack dresses, because this woman has a sack for every occasion. I can't make up mind as to whether a one-sleeved, gauzy black "Morticia At The Beach" sack-caftan is too dressy or too casual. Or is it just right? I can't decide.
*When did Angelina become such a hat person? Bitch has changed! Nowadays she cares about her skin so much, she's become all Nicole "I must wear a hat at all times outside!" Kidman.
*Isn't it weird that Brad's outfit looks exactly like a larger version of something Shiloh has already worn? Montengro Style is genetic.
*Love Brad's track pants on the boat. Never seen a dude who can pull off white track pants, but Brad kind of makes it work.
*Angelina's purse is fug. Brad's messenger bag is the bomb.
*Empress Z looks like she's been taking boat tours all her life, right? That's because she has.
*Love Vivienne's pink outfit. Ten bucks says that Zahara helps Angelina shop for Vivienne.
That's about it. Just cute photos of a big family on vacation. The shots are so budget, I tend to think they were taken by some tourist and then sold to photo agencies.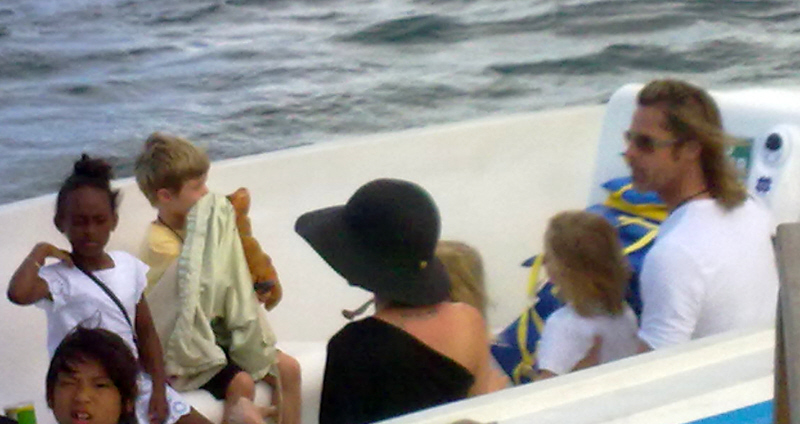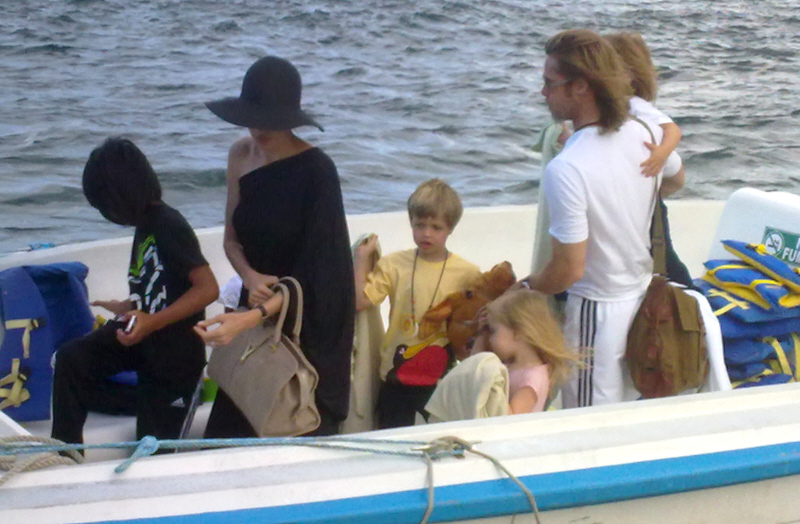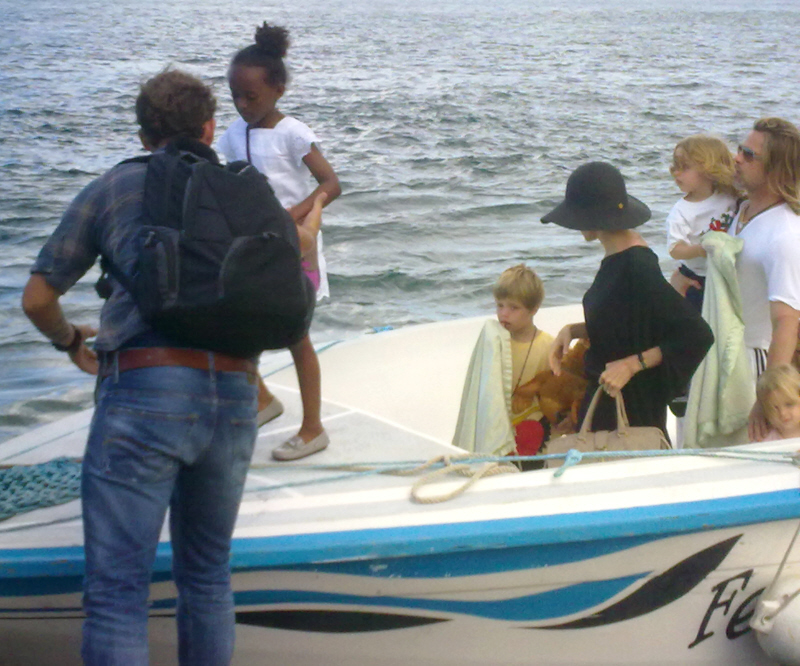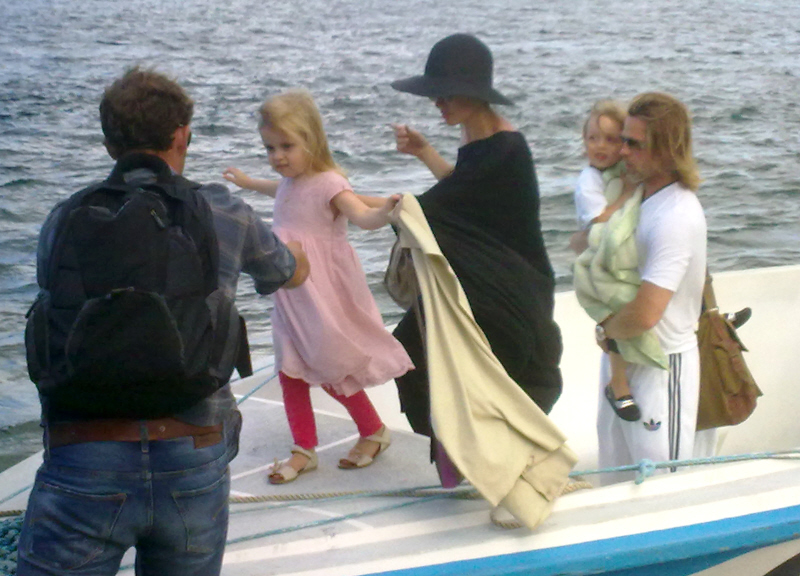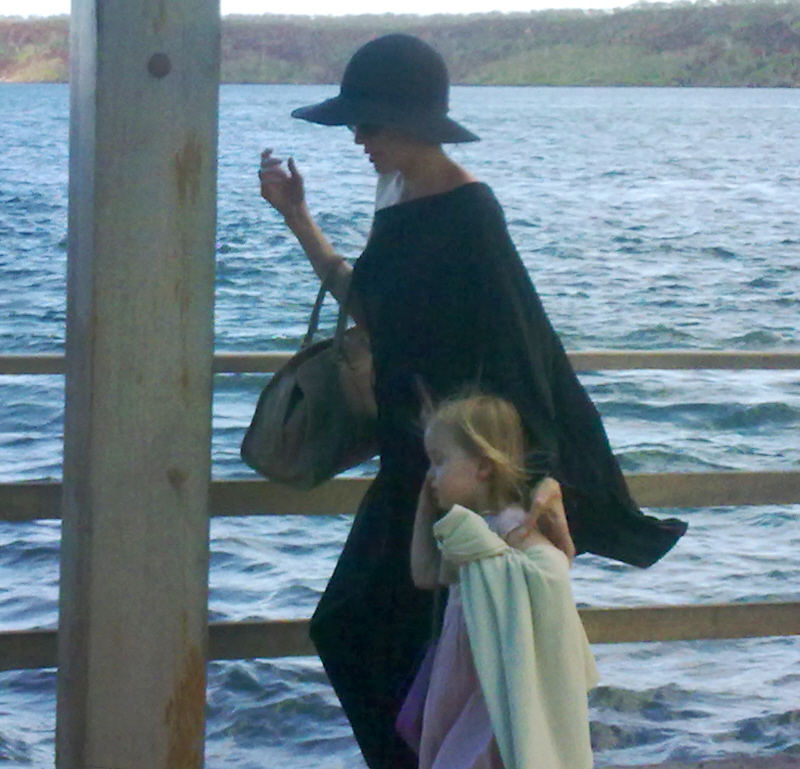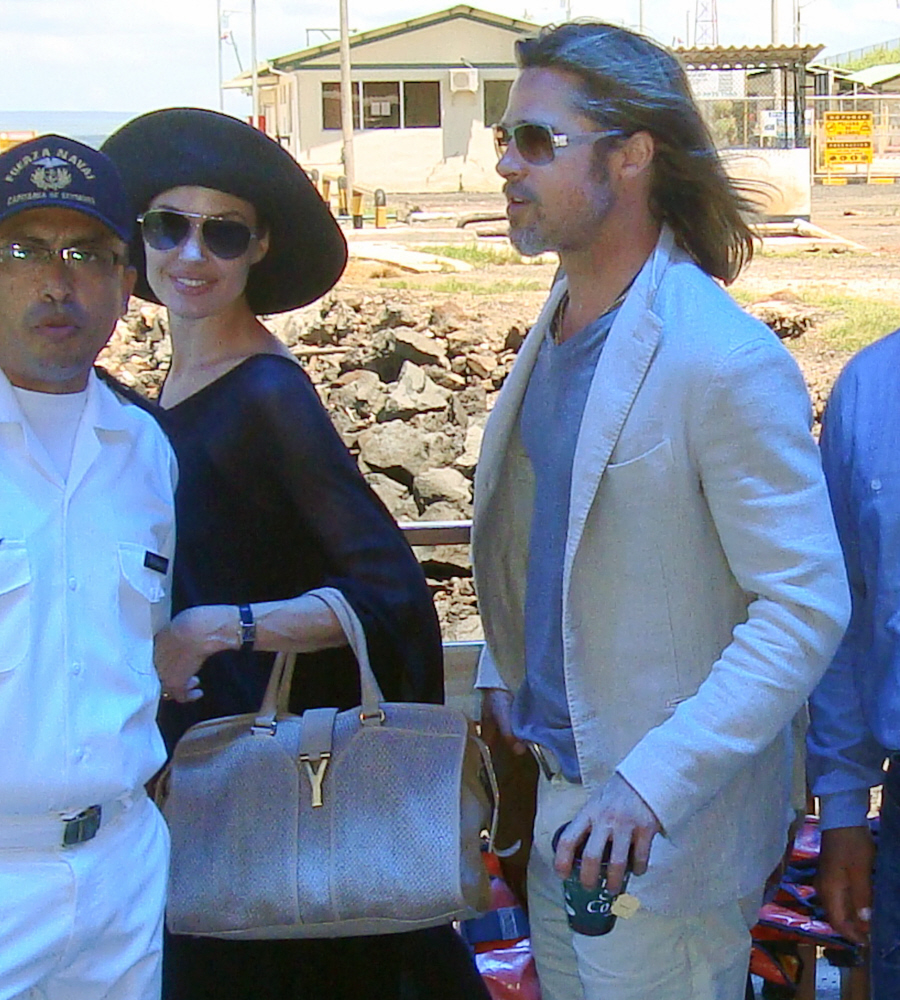 Photos courtesy of Fame/Flynet.