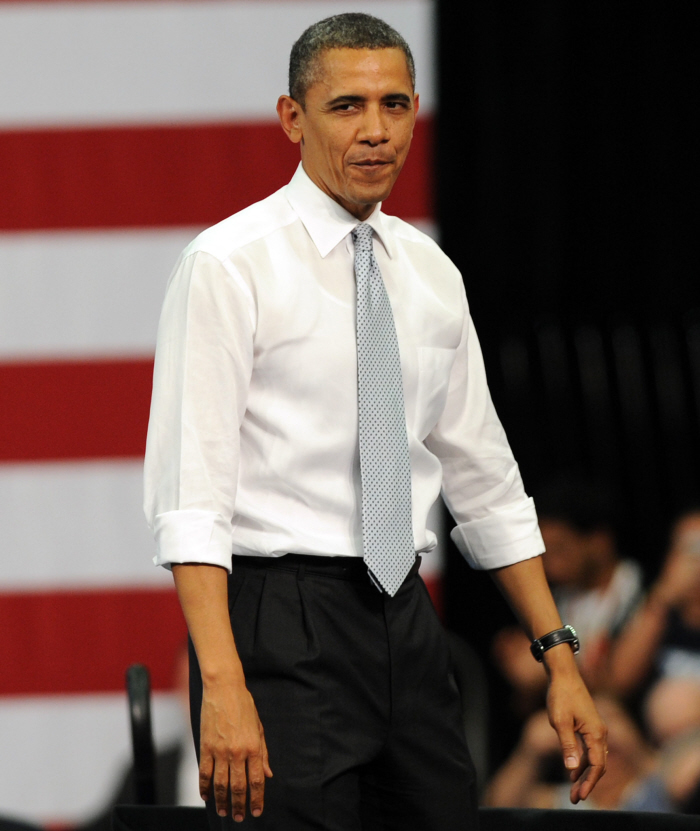 As the election cycle ramps up now that Mitt Romney is officially the Republican nominee, both Gov. Romney and President Obama are going to be doing some funky things to attract votes. As such, Pres. Obama was shilling for young voters on Late Night With Jimmy Fallon. Pres. Obama came out to "Slow Jam The News" – and it was a pretty decent/funny bit about Pell Grants and student loans:
Here's Part 1 – Jimmy and the President chat about NCAA. Jimmy is really cute here, you can kind of tell he's nervous. Pres. Obama says he and Bo (the dog) are the only dudes in the White House, and they go to the "man cave" and watch ESPN.
Part 2 – Jimmy tries to convince the President to do a planned pratfall (Obama refuses). The President also talks about one of his most embarrassing moment.
Obama talking about student loans, college, jobs:
Obama on the Secret Service-Colombian prostitution scandal. Obama calls the agents who hired hookers "knuckleheads". He also talks about weed and smoking cigarettes and Mitt Romney ("we're not friends.")
Wow, that was a lot of Obama, right? But this is one of his greatest strengths, I think – he's engaging, he's funny, and he has that natural reticence that comes across as laid-back and cool to some people, and to other people it comes across as being aloof and "elite". I think Obama's campaign is going to be putting him in more and more situations where he can look like a regular guy, hanging out and connecting with average Americans, in an attempt to draw an unfavorable comparison to Mitt Romney, who often seems stiff, uncomfortable and robotic in similar situations. Romney has a lot of strengths as a candidate, but he seems a bit lacking with this kind of glad-handing, average-guy-hanging-out stuff. Romney's campaign will say that this "coolness factor" of Obama's isn't important – Romney is the one who knows what to do about the economy, which is more vital than any kind of "coolness". Romney's campaign is sort of right – but voters choose the craziest things to care about, so who knows?
Oh, and some girl spilled yogurt on Pres. Obama yesterday – you can read about it here. Obama handled it well and the girl was really embarrassed.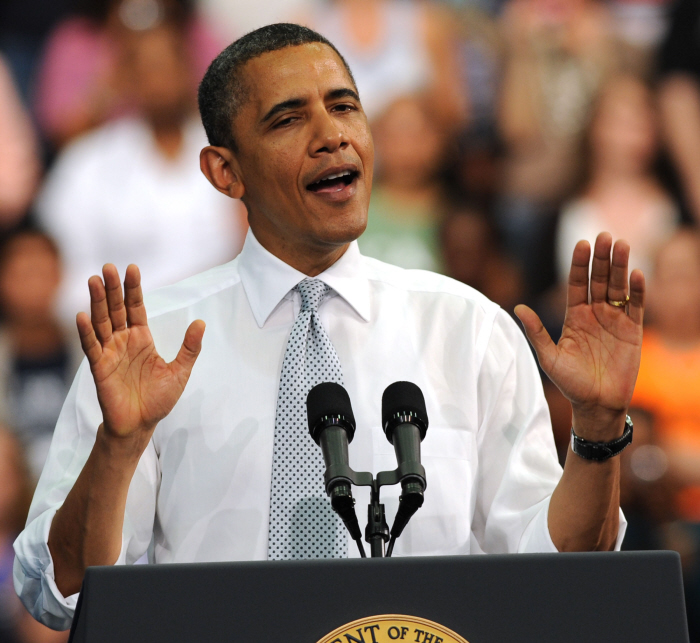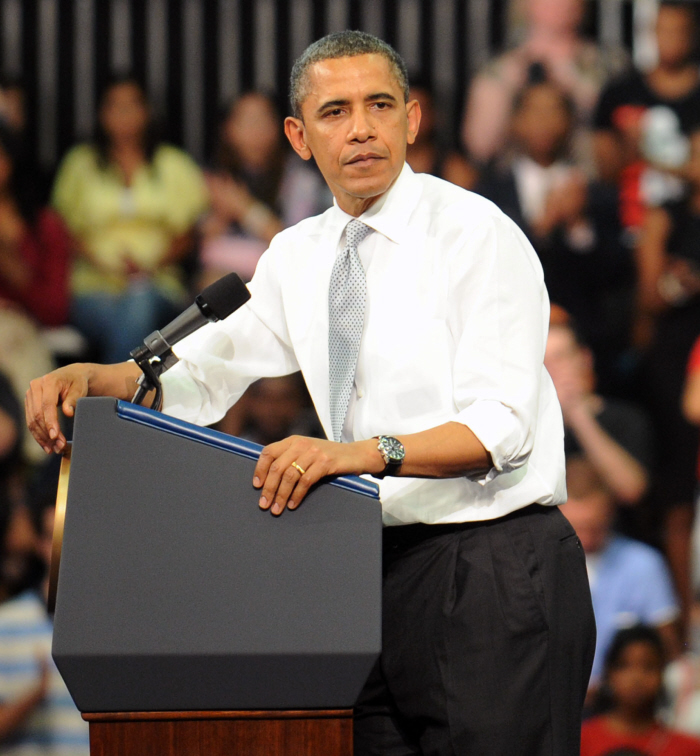 Photos courtesy of WENN.