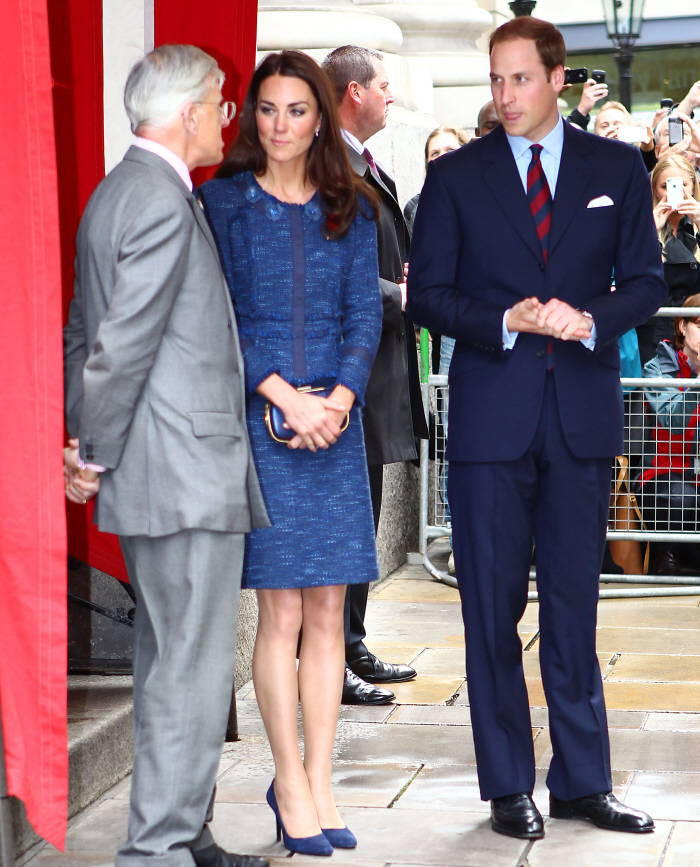 OMG, two public events within 24 hours?! There won't be a vacation long enough for Duchess Kate and Prince William after this grueling week is over! As I covered earlier today, Kate and William were at a charitable screening for the film African Cats last night. I wasn't crazy about Kate's familiar-seeming Matthew Williamson dress. And she decided to go with another familiar-feeling look today. Her suit/dress is by Rebecca Taylor – the textured blue reminds me of the Missoni coat she wore for a photo-op with the Queen last month. It's not a repeat, and it's not the same look, but Kate does love her blues, and she loves some nubby, textured fabric. Look, she's got matching blue pumps too! I don't think she's a shoe person – I'm not either, so I give her a pass.
I was looking around for a good shot of Kate's "blinged out" poppy pin, but her hair was covering the poppy in most of the photos. When you see British people wearing any kind of lapel poppy, it's in honor of the Royal British Legion, or veterans in general. You can read more about Kate's sparkly poppy pin here. The London event today was for a group of servicemen who "recreated the Scott-Amundsen race to the South Pole." Later today, Will and Kate will attend an event for the Imperial War Museum Foundation.
Will and Kate's first wedding anniversary is Sunday. They don't have any public appearances for the day, and UK gossip says that they'll be spending some of their anniversary at a party with friends. My guess? They'll totally manage to find the time to take an anniversary vacation.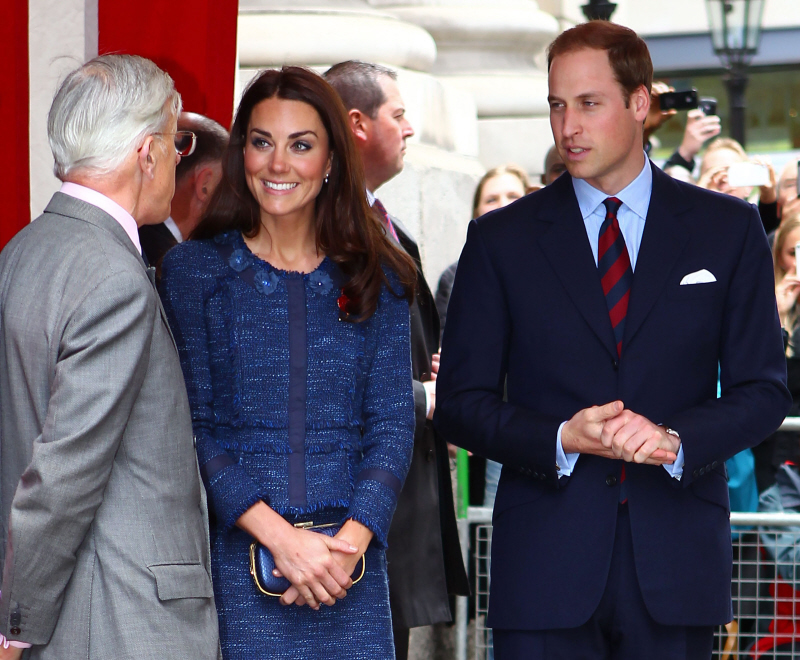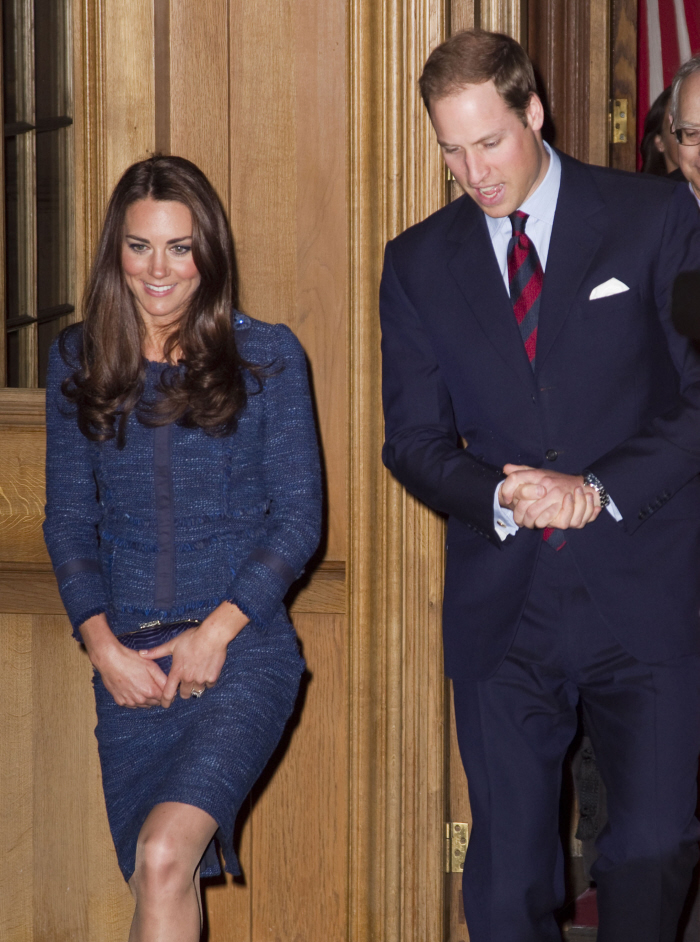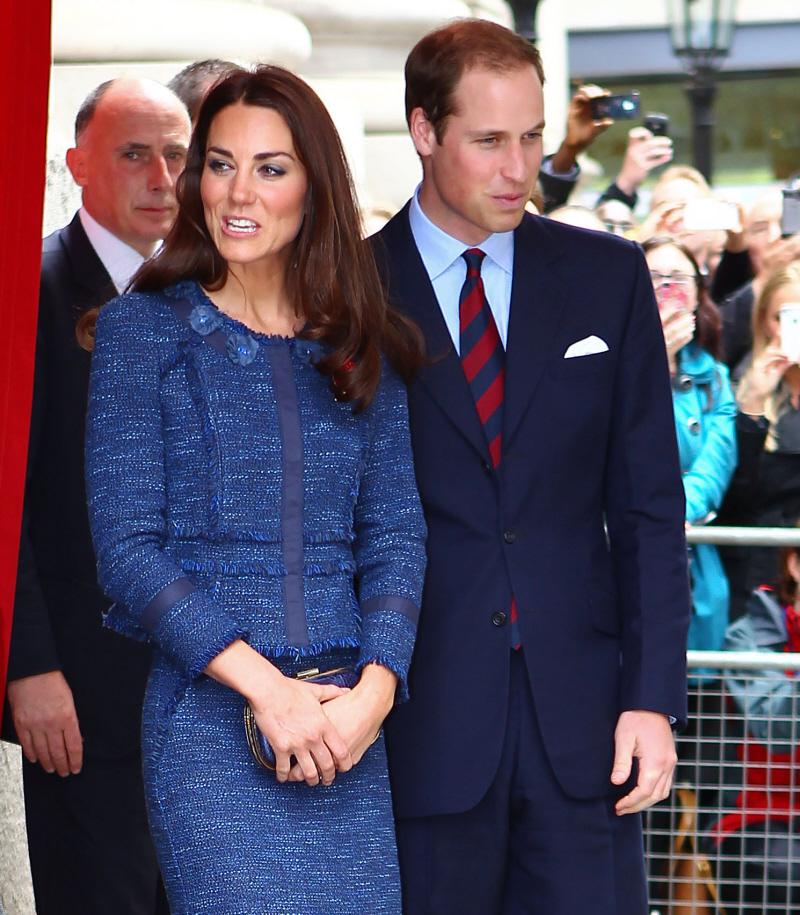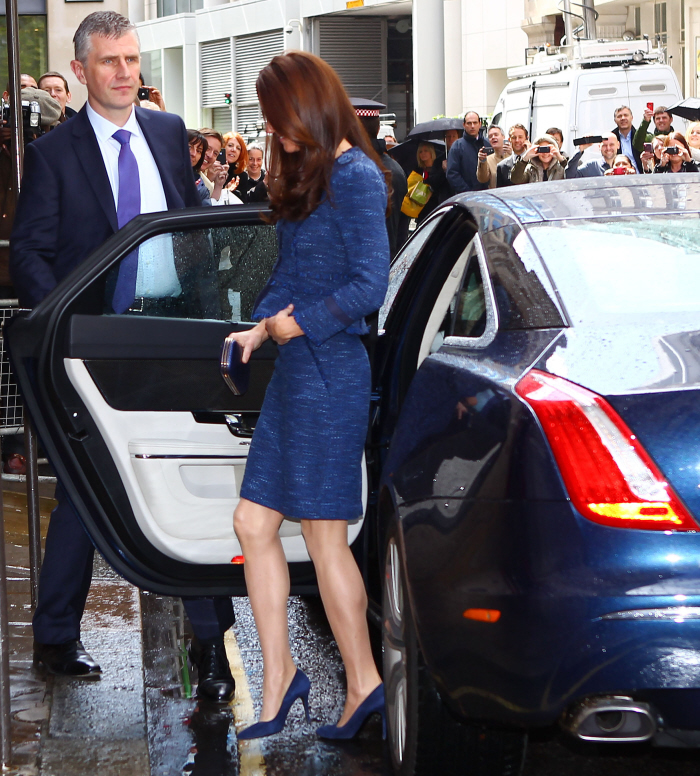 Photos courtesy of WENN.