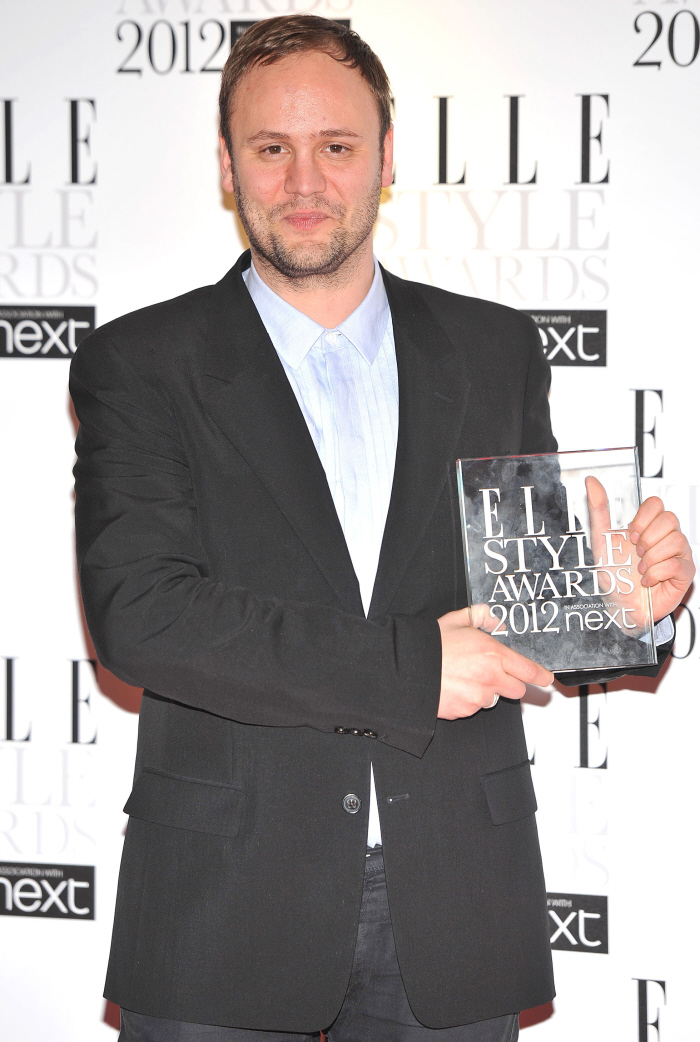 The Daily Beast has a new, lengthy interview with British shoe designer Nicholas Kirkwood. I've never heard of him, but then again, I'm not a shoe person, and the only names I really pay attention to are Jimmy Choo and Christian Louboutin. Anyway, this dude, Nicholas Kirkwood, is a popular high-end shoe designer in the UK, and he has a list of accomplishments that include several design awards, placement in 130 stores worldwide (including Barneys and Saks), and he's just opened a new store in NYC. He's also been asked to design a shoe in honor of Queen Elizabeth for her Golden Jubilee, and the shoe will be put on display at Selfridges. You can see some of his shoes here. Most of them look like torture devices, but once again, I am not a shoe person. Incidentally, I don't think the Duchess of Cambridge is much of a shoe person either – CB and I were just debating it – CB says Kate's style overall is simply conservative. I say "dated" and too matchy-matchy (and button-y). This Kirkwood guy also has some criticisms of Kate, and I'm sure he'll be slammed for it too:
Because of Kirkwood's penchant for the avant-garde (and distaste for plain pumps), the Duchess of Cambridge would not appear to be the ideal client.

"It'd be great if she did wear the shoes," he says of Kate Middleton. "She just wears too much High Street stuff. I know she's trying to be democratic, but I don't know how many pairs of LK Bennett you can wear. She does occasionally come out and is wearing McQueen or something like that. It's like, 'Do that more! You're meant to be a princess-y type of person, so act like one!'"

(The one person Kirkwood says he would love to dress is, unsurprisingly, Tilda Swinton.)
[From The Daily Beast]
Is it fair to judge Kate by the standards of someone who would love to dress Tilda Swinton? It's like apples and alien oranges. I think one of Kate's strengths as a "fashion icon" (which everyone claims she is, but I don't really think she is quite yet) is that she shops where a lot of girls shop, and she wears some clothes that some people can afford, and people look at her and say, "Oh, that's cute. I bet that would look cute on me too." Duchess Kate's style and vibe isn't aspirational, in my opinion. Meaning she's not all high-fashion and Vogue and "You too should want to wear a $4000 sweater!" I also think this is a conscious choice by Kate – her stab at accessibility and being "down with the people." It's much easier for her to wear High Street clothes as a way to relate to people than, you know, actually going out and relating to people.
So, my verdict: Kate doesn't have to wear crazy bondage shoes just to please the high-fashion tastemakers. But it wouldn't hurt for her to stop wearing button-smothered ensembles with built-in shoulder pads. Find a balance, Kate!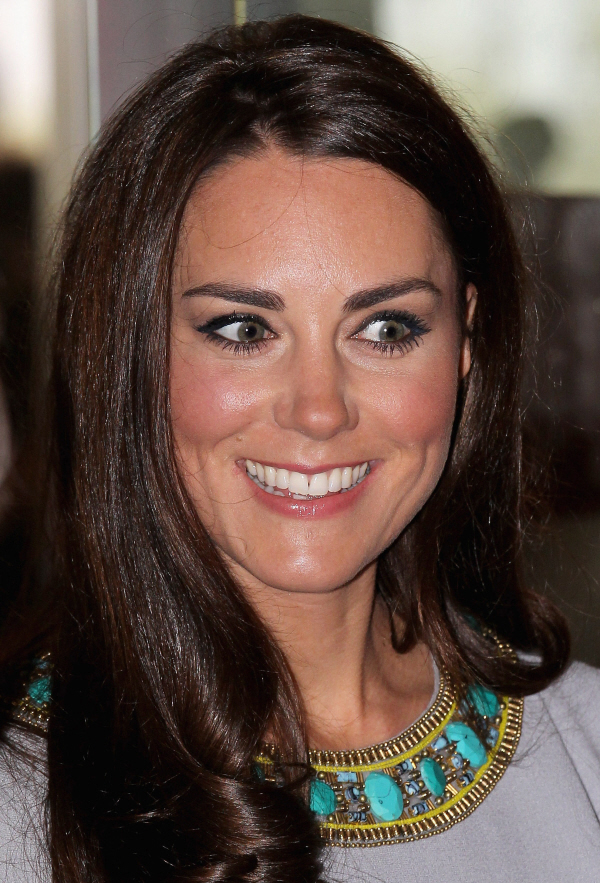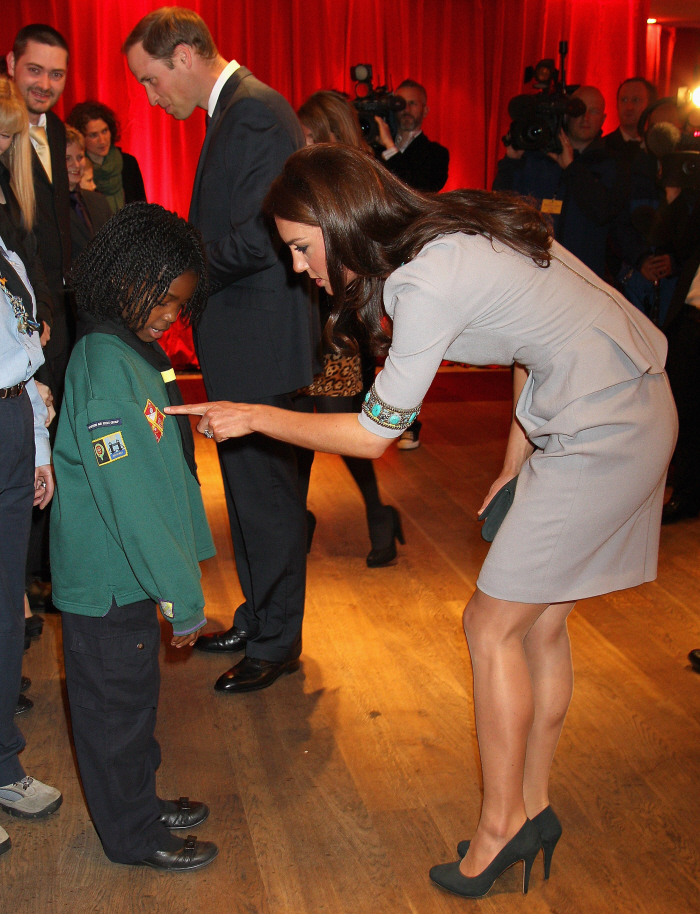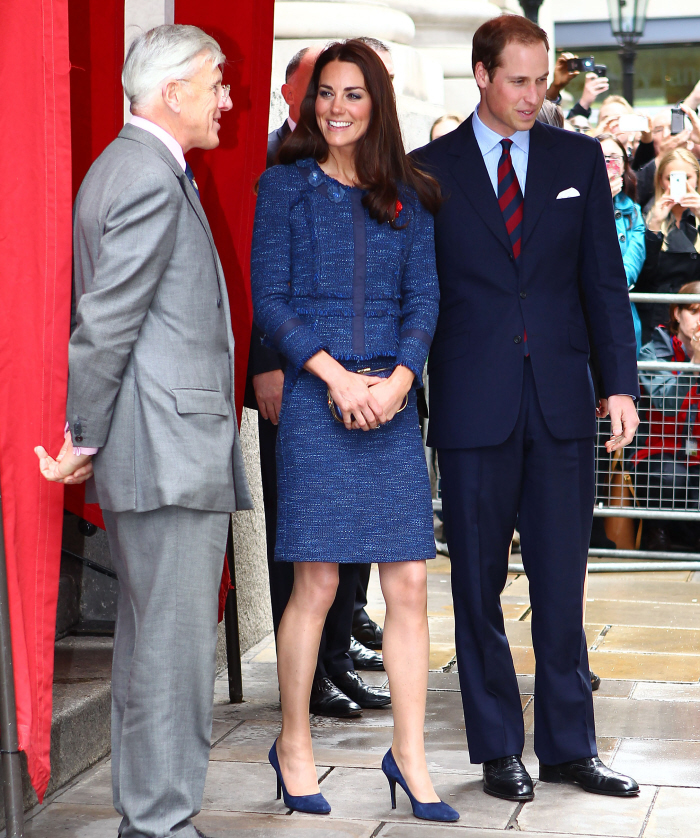 Photos courtesy of WENN.