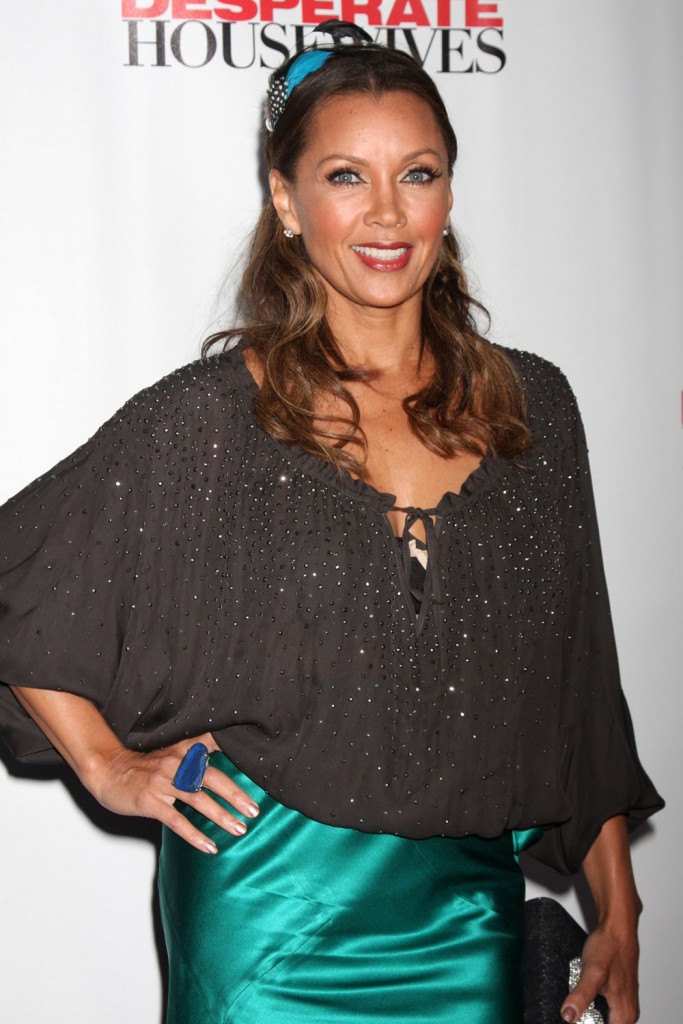 Vanessa Williams is promoting her new memoir, co-written with her mother, called You Have No Idea: A Famous Daughter, Her No-nonsense Mother, and How They Survived Pageants, Hollywood, Love, Loss (and Each Other). We've heard some painful details of Williams' past that she reveals in the memoir, including the fact that she had an abortion in high school and was sexually abused by an 18 year-old girl when she was just 10.
Vanessa and her mom were interviewed on Anderson Cooper's show, in an episode to air today. Vanessa explained that she didn't get involved in pageants until she was a sophomore in college and the opportunity kind of fell in her lap. Anderson asked her about Toddlers & Tiaras, and what she thought about children being pushed into pageants at such a young age, and she didn't mince words:
Vanessa on Why She Wrote Her Memoir, "You Have No Idea" Now
Anderson: When you see these shows now like "Toddlers & Tiaras" what do you think?
Vanessa: Well that's why I wrote the book. I have been asked many times to write a memoir but there were so many people who know me now from "Ugly Betty" and "Desperate Housewives" that didn't even know I could sing, didn't even know about my recording career. That assumed, 'Oh, tell me about your pageant days. What are your tricks? You must have some tricks.' And I said, 'I'm not one of those girls, I don't have tricks.'

Vanessa & Her Mom Helen on "Toddlers & Tiaras"
Anderson:Do you think these girls are being pushed into it too soon?
Vanessa: I think they don't know what they are doing. When the child is screaming and saying, 'I don't want to do this. I don't feel like doing it.' When they are using special juice to get them hyped.
Anderson: GoGo Juice. I actually have tasted GoGoJuice. It's Mountain Dew & 7Up.
Vanessa: Yeah, that's not my world and I would never have my kids do that.
Anderson: Do you think it's more about the parents?
Helen: Oh yeah I think so.
[From The Anderson Cooper show, received via e-mail]
I agree with her, when your kid is telling you "no" and crying because they've just had to endure an eyebrow wax or getting their teeth bleached, it's a no brainer that you've gone too far. When you're dressing your preschooler like a prostitute to perform for an audience, that's wrong.
Well a Toddlers & Tiaras mom has shot back at Vanessa, and of course she's going for the jugular. This comes from Wendy Dickey, the mom who dressed her then three year-old, Paisley, like Julia Roberts' hooker character in Pretty Woman and created a whole set that made it look like her daughter was walking the 'ho stroll. Wendy personally attacks Vanessa, since she can't defend what she's doing to her child she's going for ad hominem argument. I'm surprised she didn't add "she's just jealous!"
The comments didn't fly with "Tiaras" star Wendy Dickey — aka Paisley's mom — who says she was personally offended … and lashed back:

"Posing nude and having an abortion is 'not my world' and I would never have my kids do that … so easy on the judging Vanessa!"

Dickey is clearly referring to the revelations Williams makes in her new book — in which she admits she got an abortion in high school … and explains how she appeared in P3nthouse.

We reached out to Williams … but so far, no response.
[From TMZ]
That's just low. Vanessa explained those nude photos in her memoir. She was taken advantage of and she regrets it. Of course that's not the most offensive thing in this woman's statement. Bringing up someone's abortion as a way to try and discount their opinion is just low and despicable. But we knew that about this woman way before she opened her mouth.
Here are Paisley and Wendy. Note that Anderson Cooper's show had just given the moms "pageant makeovers" so that they might have some sympathy for their daughters. It didn't work.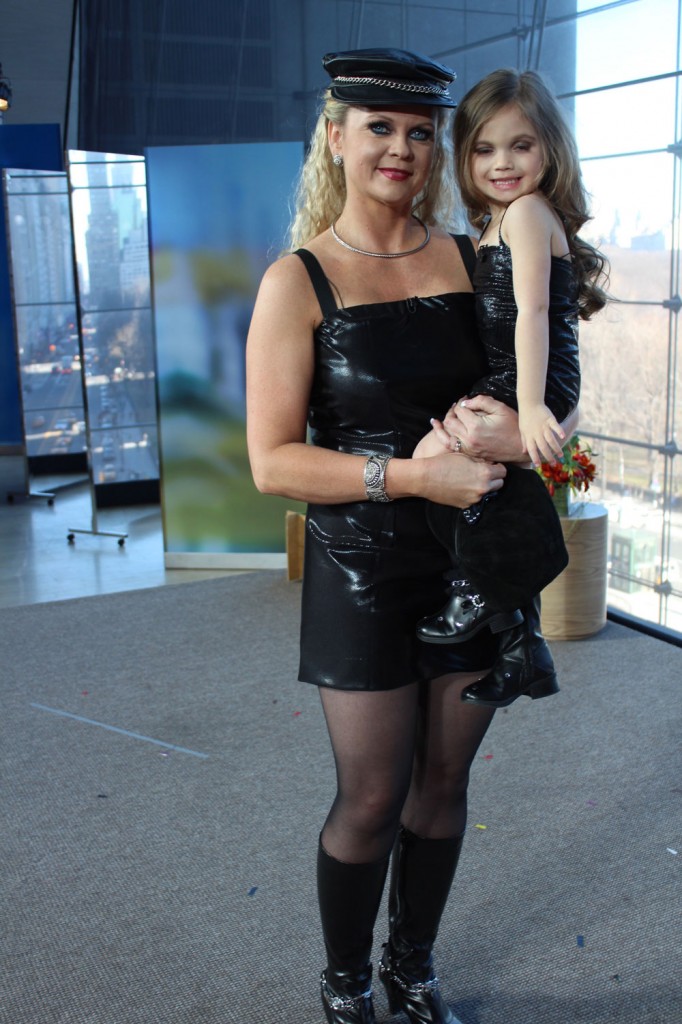 And here's a clip from Anderson's show where Vanessa discusses Toddlers & Tiaras.

Vanessa is shown at the Desperate Housewives finale with her mom on 4-29-12. What the hell is she thinking with that sparkly peasant blouse over a satin skirt? I don't watch the show so it might be a weird homage to her character. None of the other Housewives are dressed like that. Credit: WENN.com