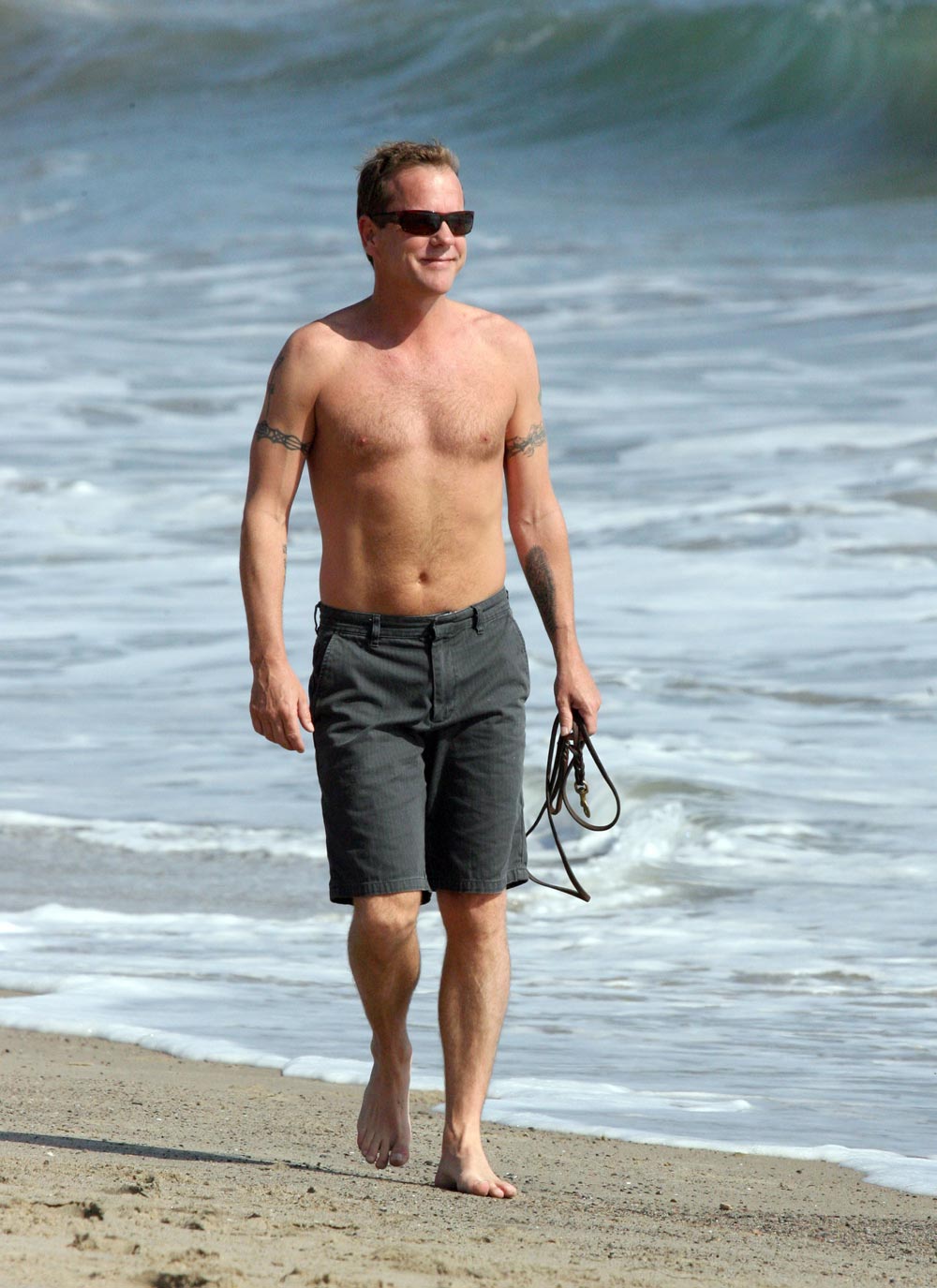 Keifer Sutherland spent 48 days last year in jail after he was busted for DUI in September, 2007, his second DUI conviction in under five years. Sutherland was behind bars for his birthday, Christmas, and New Years and said he only had one visitor during that time.
The "24″ star recently talked about his jail experience, but instead of revealing the emotional trials of being incarcerated he focused on the facts, and they're sobering enough. Sutherland said the lights were on all the time and prisoners couldn't cover their face. He also had a cellmate and no privacy, along with being unable to smoke, a habit he has since picked up again:
"There's no smoking," Sutherland, 41, tells Men's Vogue in its December/January issue, which hits newsstands Nov. 25. "The lights never go out, 24/7. You can't cover anything. You can't even put your head under a blanket. All the cells have cameras in them."

Although Sutherland has resumed smoking, the knowledge that he could go 48 days without his Camels is a comforting thought.

"My drinking was not a daily thing, so it wasn't an issue. And, oddly enough, neither was the smoking," he tells the magazine, adding, "I was very glad to know that I could quit. And one day soon I will."

One thing that didn't work out, he says, was the roommate situation.

"I was told, you know, 'You'll have your own cell.' But I didn't for the first two or three weeks; I had a cell mate," he says. "He got out – but not for long. He came back in pretty quick."
[From People]
Sutherland had the option of leaving jail after 18 days to go film "24," after which he would have been obligated to return and serve out his sentence. He chose to stay for the full 48 days though, as shooting for the show was delayed due to the writer's strike. It's not a picnic to be in jail, but it sounds like Sutherland go through it ok. Maybe he's learned his lesson and will call a cab or have a friend drive him home next time.
Sutherland is shown on the beach in Malibu on 8/31/08. Credit: Fame