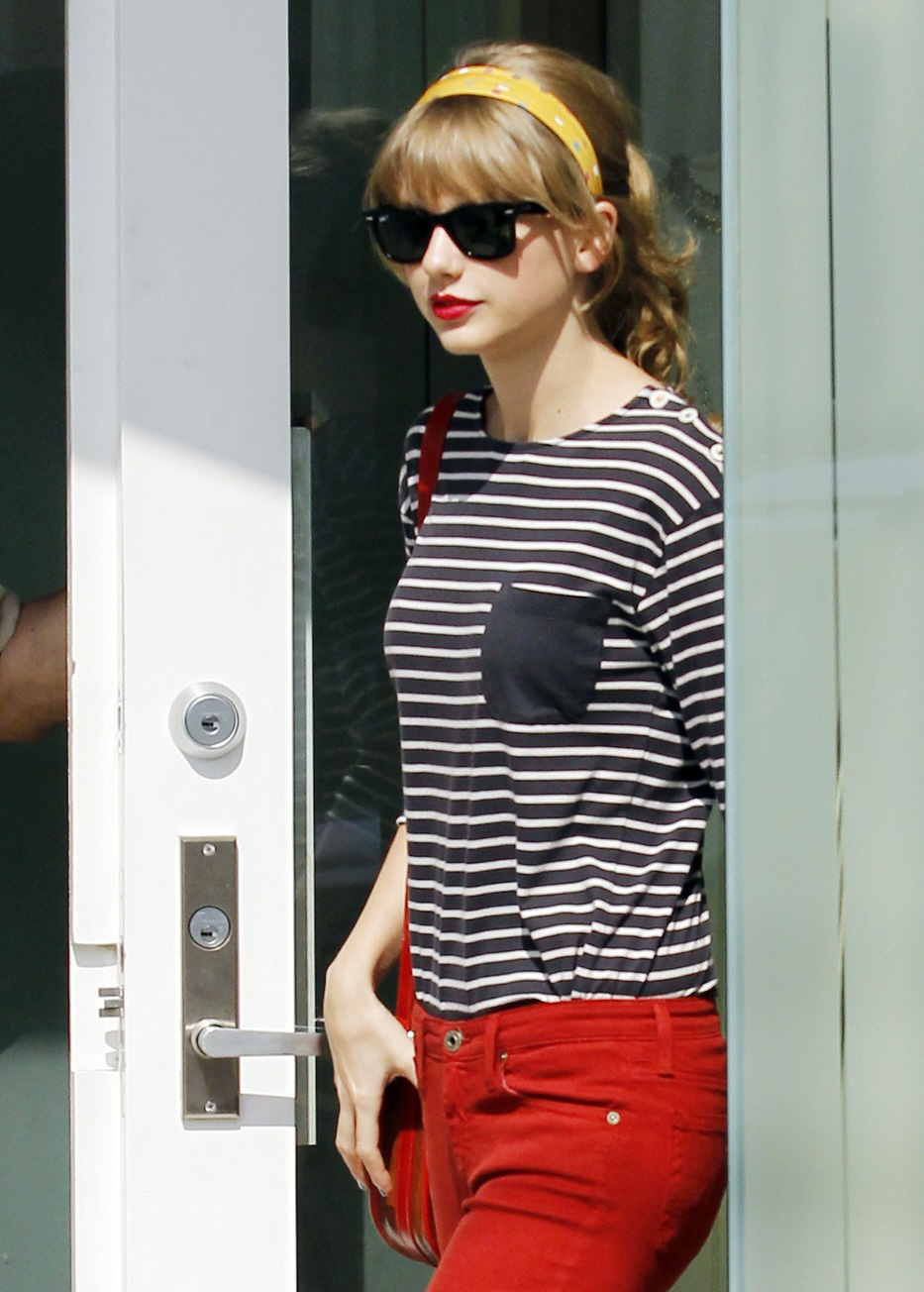 Is it gross that I kind of enjoy talking about Taylor Swift's breasts? I'm not approaching the subject in a leering, predatory way. My interest is objective and analytic. The seemingly wide variations in size interest me as an amateur scientist. Perhaps PBS's NOVA program can be called in to provide some additional, completely scientific theories.
The background: a few weeks ago, I somehow missed the fact that several gossip outlets were discussing whether or not Swifty got herself some bolt-ons, a story completely based on new photos of Swifty walking around, looking particularly busty. We talked about it last week – I really didn't have a solid theory on Swifty's rack, but I did think it was pretty obvious that *something* had happened. Maybe she just found some really great push-up bras, maybe she got bolt-ons, or maybe she's just growing them naturally. The "natural growth" theory might have legs, by the way. I noticed several commenters said they had gone up in bra size in their early 20s too – so did I! I was 21 years old when I became a DD. Anyhoodle, I'm including some new photos of Swifty on May 4 – the pics where she's wearing red jeans and a blue-and-white striped shirt. Let's do the timeline of Swifty's rack.
Once again, this is Swifty in profile on April 1st, at the Country Music Awards.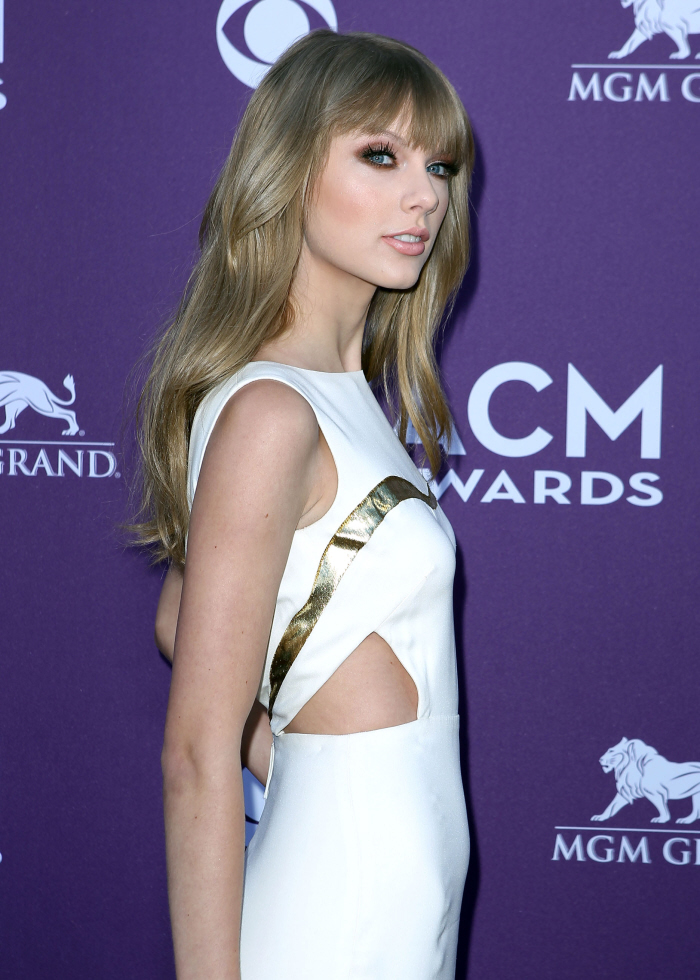 Here's Swifty on April 23rd in Beverly Hills.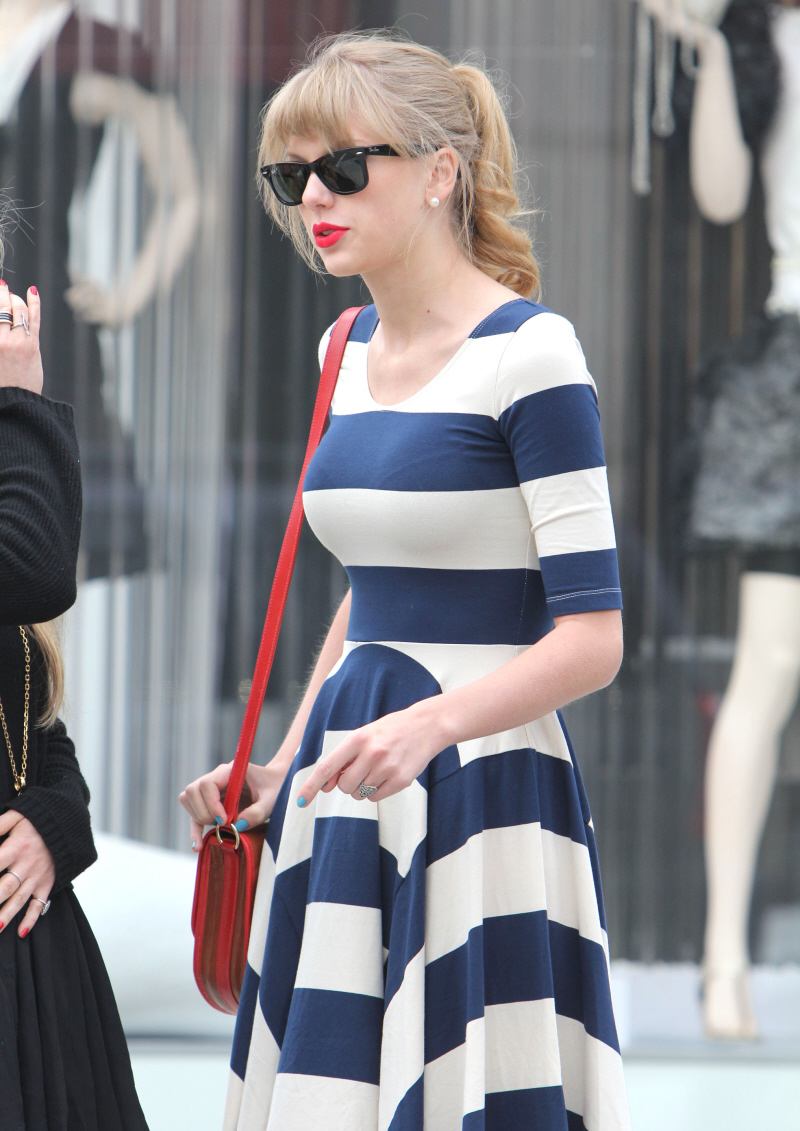 And here she is on May 4th.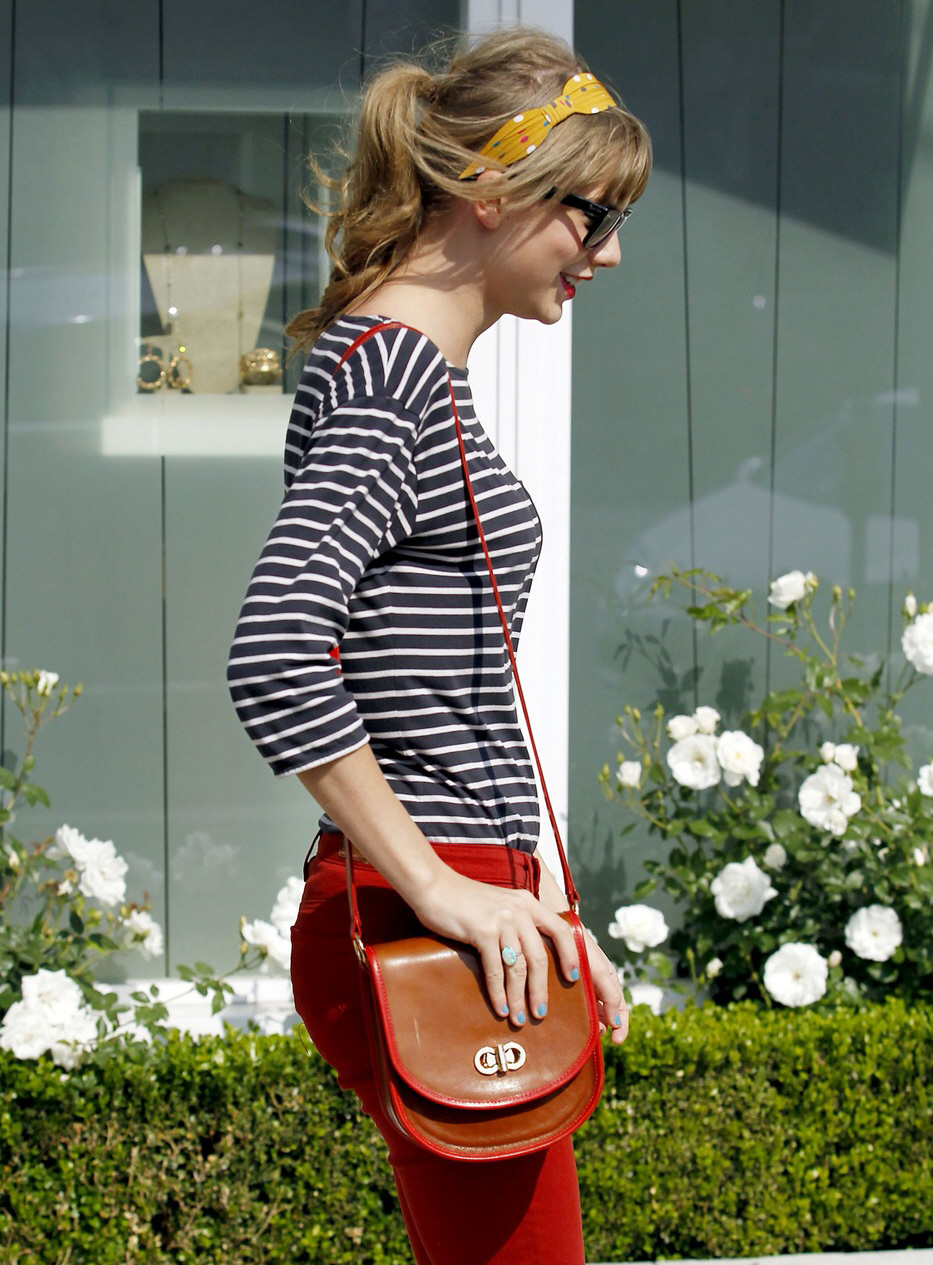 My take – I think her boobs ARE bigger, but not as big as the April 23rd photos would indicate. Maybe she was wearing a really great push-up bra that day, I don't know. I think she was barely an A-cup on April 1st, and now she's a B-cup. Did it happen naturally? Did she get "enhanced"? Or is it still just a good bra?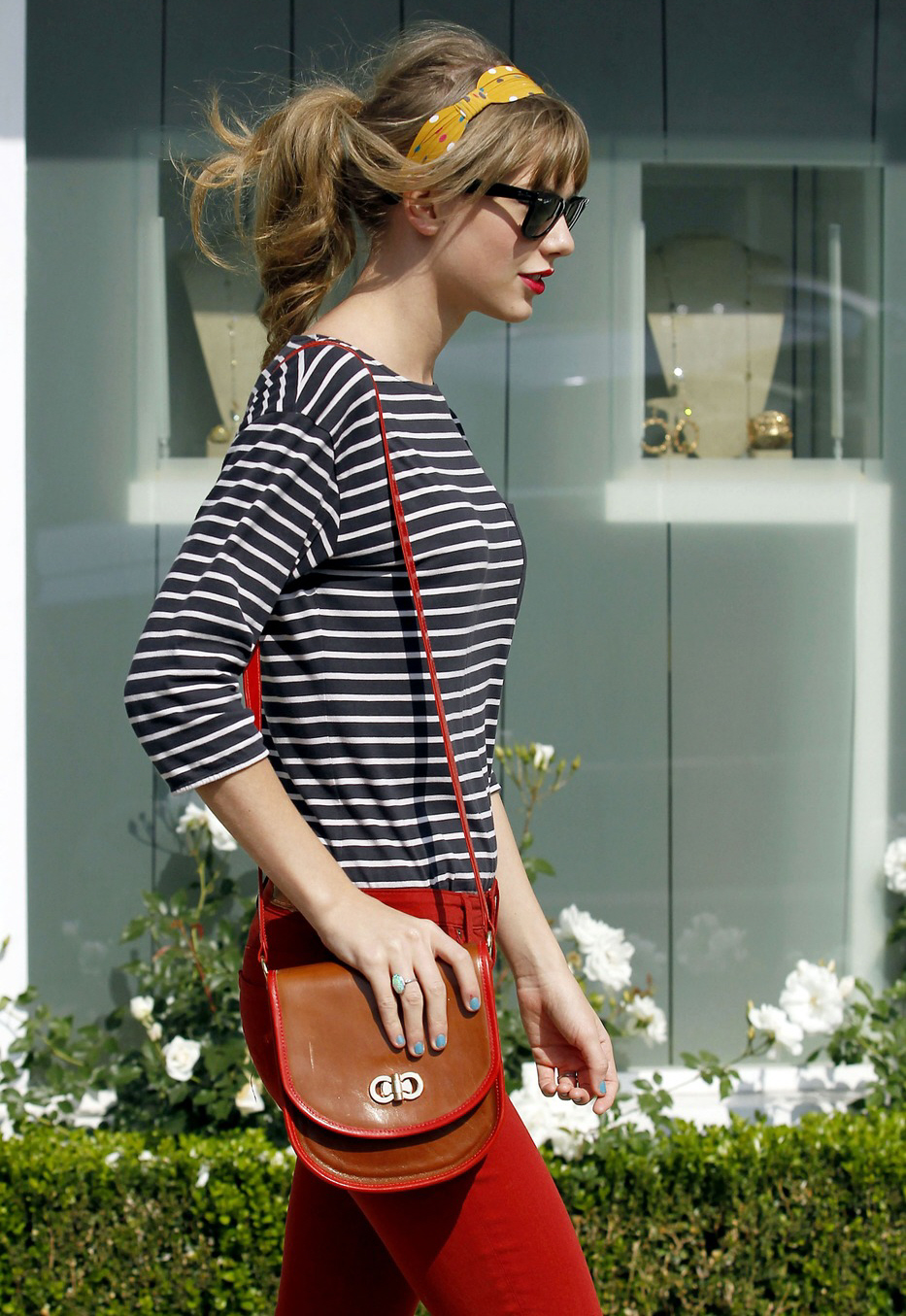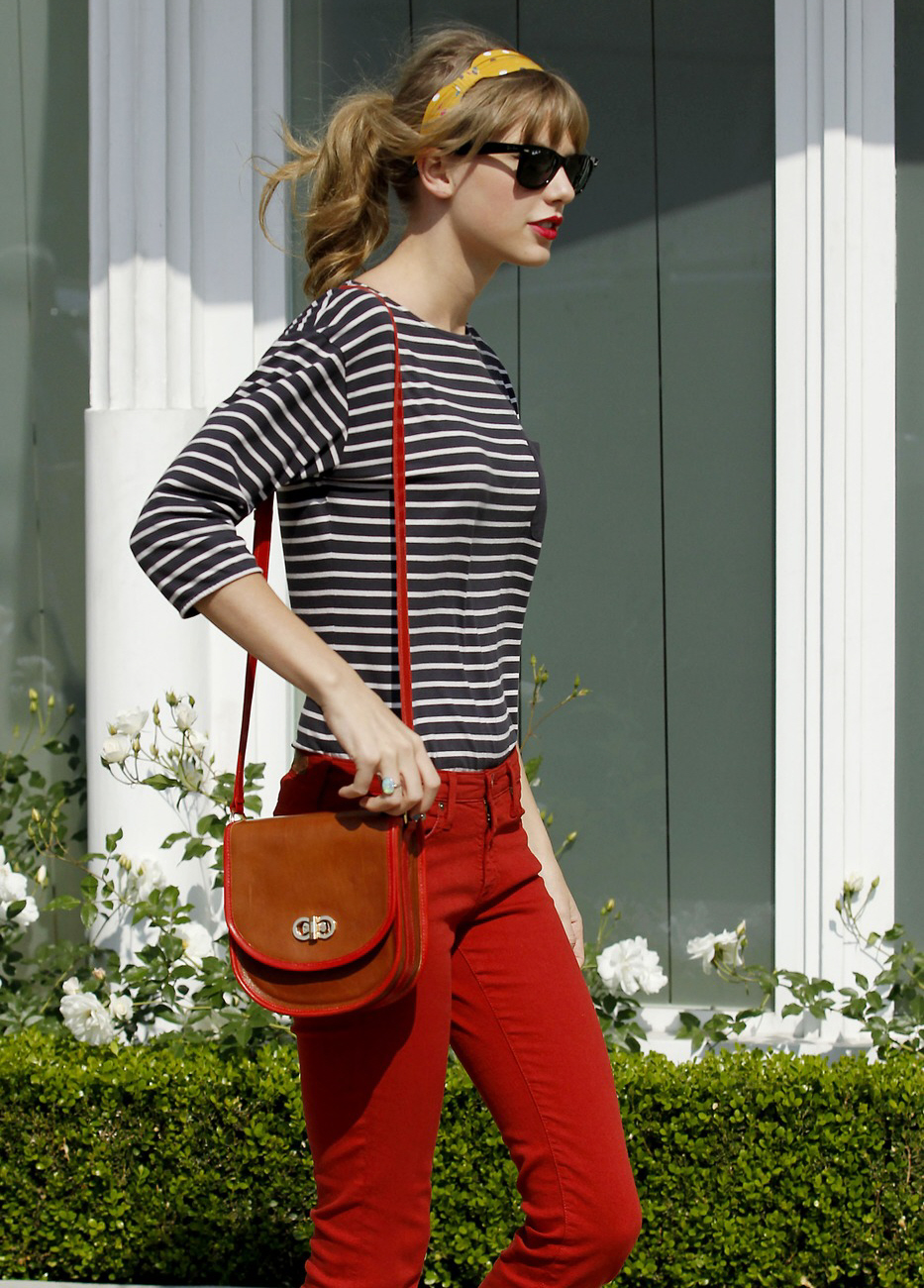 Photos courtesy of WENN, Fame/Flynet and Pacific Coast News.